Payroll Funding through Invoice Factor Finance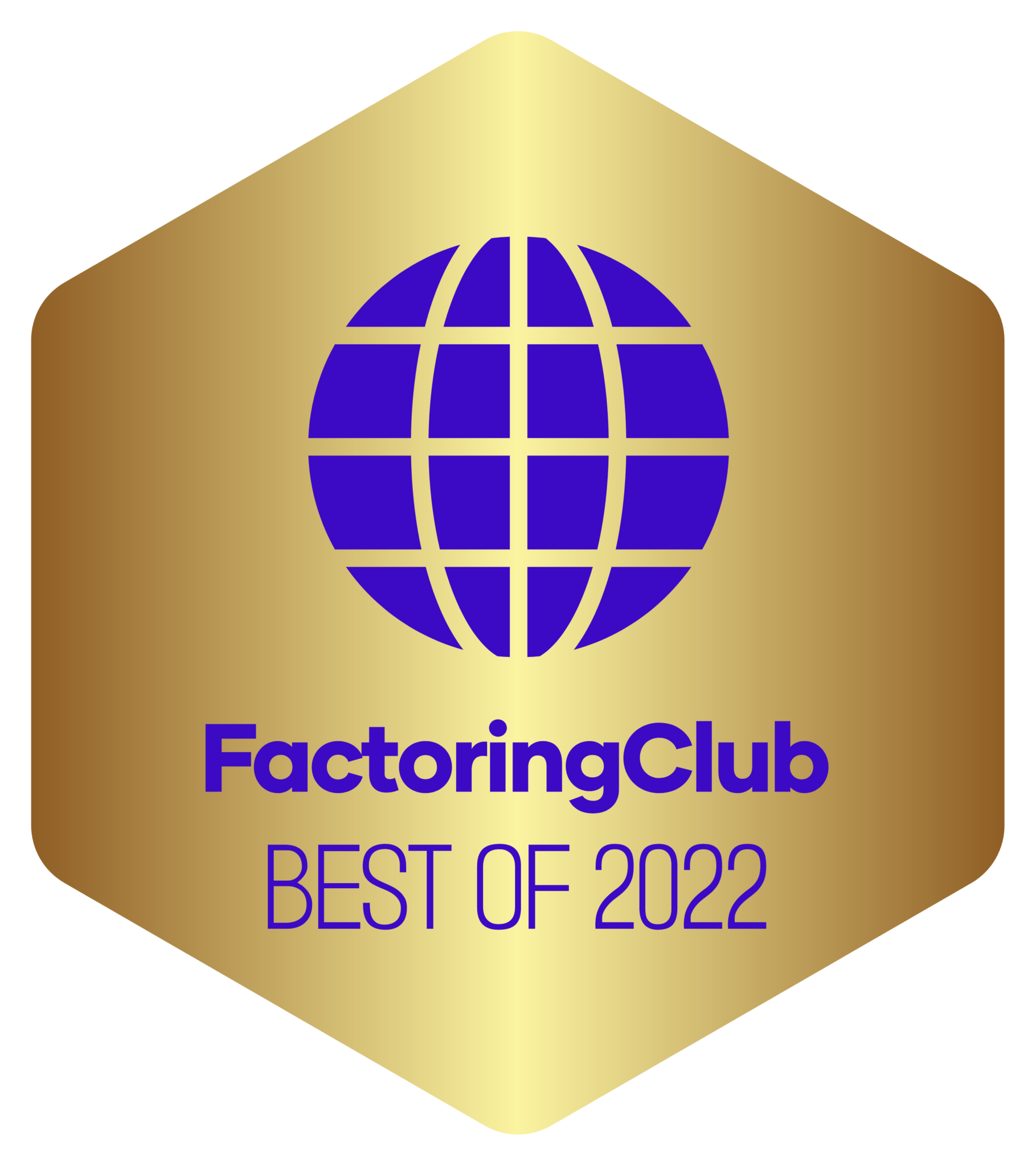 Fund Business Growth with Bankers Factoring Payroll Funding
Payroll Funding through Invoice Factor Finance to Fund Business Growth
Payroll Funding is a flexible cash flow financing facility to grow your business without the hurdles of SBA Loans or high-interest lines of credit. Staffing and Recruiting Agencies also benefit from payroll funding through invoice factoring to fuel business growth.
Due to cash flow struggles, businesses struggling to keep up with weekly payroll funding can remove their burden by invoice factoring. So, it is time to stop waiting for 30 to 90 days for customer payments. That's because Invoice Factoring financing provides immediate working capital for businesses strapped for cash.
Working capital is critical for businesses funding payroll weekly and bi-weekly. To grow your business, you must also pay employees on time and have the liquidity to attract and hire new staff.
What is payroll funding?
Payroll funding is also called invoice factoring, which provides cash flow funding to businesses by selling their invoices to Bankers Factoring. As a factoring company, we buy your open accounts receivable (AR) invoices in exchange for same-day funding.
Invoice factoring financing, also known as AR factoring, is a simple process where clients sell their unpaid invoices. Additionally, payroll funding can provide a consistent funding source if your business struggles with cash flow. In fact, poor cash flow management is standard in small businesses and entrepreneurs as finance and economics are not their strengths.
Cash flow is the money moving in and out of business. The money flowing in is your revenue from delivered work. The outflows are your payables to vendors and employees. Thus, companies need to track the monthly expenses or burn rate to plan effectively.
Also, read our article on how payroll financing work.
What is the benefit of payroll funding versus traditional bank financing?
Payroll funding is an innovative financing vehicle with no lengthy underwriting process. It is also available for the not yet bankable businesses. Moreover, invoice factoring provides cash flow financing without taking out a bank loan or line of credit. Payroll funding can also help enterprises to accelerate growth by keeping debt off their balance sheet.
We also have written a guide to payroll financing.
Payroll funding enhances your free cash flow to make strategic business development decisions and gives you the following:
If your small business was denied a loan, visit our previous article to learn more, "How to Obtain Business Financing After Loan Denial?"
How does my business receive payroll funding?
A potential candidate must complete our online funding application to receive payroll funding. The first step in invoice factoring is having a client with unpaid invoices from a creditworthy customer (account debtor). The account debtor is a commercial or government entity responsible for paying the invoice balance within the credit terms.
Three main criteria for invoice factoring financing include:
Unpaid open invoices from a creditworthy B2B or B2G customer
No liens on your accounts receivables. Bankers Factoring Tax Lien Solutions.
Proper documentation and complete application. 8 Requirements for Invoice Factoring.
The payroll funding process follows four easy steps:
The client invoices a customer for delivered goods or services.
The client sends its open invoices to Bankers Factoring for approval.
Bankers Factoring direct deposits up to 93% of the total AR value on the same day as approval.
Bankers Factoring remits or rebates the remaining opening balance, less our small factoring fee. This final step is called the rebate or discount.
What industries does payroll funding work for?
Invoice factoring is a payroll funding solution for virtually any industry or sector. Thus, it is common for businesses with significant staffing demand from W2 employees and 1099 independent contractors. Staffing and recruiting agencies that make weekly and bi-weekly payroll can also sell their open invoices to meet their high-volume demands.
Some of our industries for payroll factoring include:
What are the costs of payroll funding?
Payroll funding through invoice factoring financing has a predetermined factoring fee. The factoring fee, also called the discount rate, starts at .95% and goes up to 3% per 30 days. In addition, invoice factoring fees stem from the overall risk of the factoring agreement.
Criteria for establishing factoring fee rates:
The risk from the account debtor's creditworthiness
General risk and environment of the industry
Size and scope of the factoring agreement
Monthly A/R volume
At Bankers Factoring, our competitive factoring rates include AR insurance. We also provide non-recourse invoice factoring, which protects our clients from bad debt. Hence, our payroll funding program secures consistent working capital in the event of bankruptcy, insolvency, or protracted slow pay.
To learn more, visit our previous article, "Factoring Rates Explained."
Payroll Funding Example
Staffing Agency ABC (ABC) has unpaid invoices that total $250,000 from bi-weekly staffing services with NET30 credit terms. ABC submits a funding application with the required documents to receive expedited funding approval.
Bankers Factoring approved the factoring line of $250,000 with the following terms:
93% cash advance of $232,500
1.5% factoring rate per 30-days
In this example, we are assuming that the invoices are paid within 30-days
On the same day as approval, we cash advance $232,500 via wire into your business checking account. These funds can then be used for payroll funding and growing your business. Once the account debtor pays Bankers Factoring, we release the final payment.
Bankers Factoring disburses a rebate of $13,750. The rebate is determined by the 1.5% factoring fee of $3,750 less the open invoice balance of $17,500.
| | |
| --- | --- |
| Factoring line | $250,000 |
| 93% Cash Advance | $232,500 |
| 1.5% Factoring Fee | $3,750 |
| Rebate | $13,750 |
93% payroll factor funding
Bankers Factoring the Top Payroll Funding Company
Bankers Factoring, the Top Payroll Funding Company, provides all businesses with customized and flexible invoice factoring financing. Plus, our team of employee owners knows how vital funding your application is for your employees. We enhance our client's cash flow by transferring bad debt risk to Bankers Factoring. So strengthen your business performance by having working capital to deploy for strategic growth plans.
Bankers Factoring provides Same Day Invoice Factoring
We take on the credit risk
We offer access you unlimited working capital
We cash advance up to 93% of the total invoice value
We offer factoring rates starting at .95%
Ready for the owner-employees of Bankers Factoring to fund your Company Payroll Financing? Call 866-598-4295 or go to Bankers-Factoring-Application.