Is Factoring Finance Good for My Business?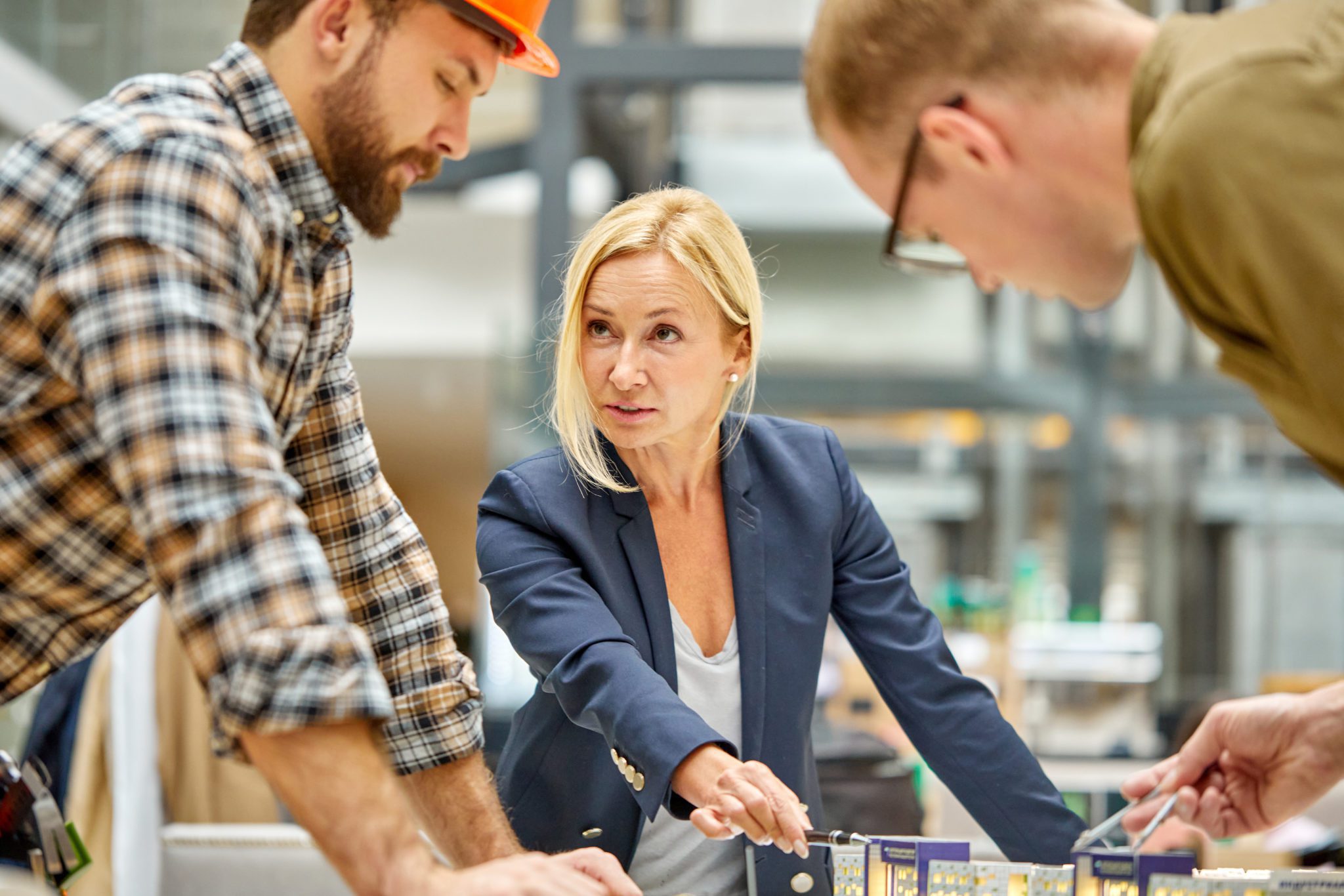 What is a Non-Recourse Invoice Factoring Company?
A factoring company provides commercial finance to businesses with cash flow problems due to extended payment terms by buying their good, open invoices. Factoring companies, like Bankers Factoring, purchase invoices or accounts receivable(A/R) from their clients in exchange for immediate working capital. Our client receives funds available for immediate use and pays only a small factoring fee to Bankers Factoring.
The benefit of factoring companies is that invoice factoring transactions are not loans and do not require repayment. The immediate funding relieves the cash flow problems for clients, and Bankers Factoring pays out the remaining invoice balance once it is paid.
Factoring financing is much easier to obtain than traditional lending. It does not come with the balance sheet debt and repayment. Invoice factoring helps small, and growing businesses overcome cash flow gaps due to slow-paying customers or commercial clients with extended payment terms.
Visit our Frequently Asked Questions to learn more about invoice factoring.
Factoring transactions follow a simple process. The factoring company issues an initial cash advance and then a second disbursement called the rebate or discount. Invoice factoring transactions need invoices for delivered or completed work before qualification and approval can happen.
The first installment is called the advance or cash advance when Bankers Factoring buys the invoices and funds the factoring agreement. We fund up to 92% of the open receivable balance on the advance. The cash advance is funded on the same day as your approval. The remaining invoice balance, less a small factoring fee, is advanced as a second installment once the end client pays the invoice in full. This payment settles the transaction and is called a rebate or discount.
The typical invoice factoring transaction follows these steps:
The client invoices their customer (the account debtor) for delivered and completed work.
The client sells their receivables to Bankers Factoring by completing the funding application.
Bankers Factoring approves the transaction and funds up to 92% of the invoice value – on the same day as approval.
Bankers Factoring issues the rebates, or the remaining open invoice value less our factoring, when the account debtor pays the invoice
To learn more, read "How Invoice Factoring Works."
What Industries Can Use Invoice Factoring
Bankers Factoring provides factoring financing solutions to businesses in many industries. Not only do we work with companies of all sizes, from solo entrepreneurs to startups and rapid growth firms.
For newly established companies, we have customized plans to ensure your startup has the funds it needs to gain market share. We recently worked with a Startup Staffing Firm and Startup Cleaning Company with invoice factoring solutions to overcome the lack of working capital.
We provide invoice factoring and cash flow solutions to many industries, including:
To learn more, visit "What Industries Use Invoice Factoring?"
Advantages Of Non-Recourse Invoice Factoring
Bankers Factoring provides the added value of non-recourse invoice factoring and eliminates the credit risk for our clients. There are two main types of factoring; full recourse and non-recourse.
Full recourse factoring is when the client takes on the credit risk if the customer fails to pay the receivables.
Non-recourse factoring is when Bankers Factoring (the factoring company) takes on the credit risk for non-payment from the customer (account debtor). Our bad debt protection typically includes the risk of bankruptcy, insolvency, or protracted slow pay by the account debtor.
Bankers Factoring eliminates the stress for business owners in the event of non-payment from their customers. We can provide the value of credit insurance to our clients without the costs of a policy.
Read our previous article to learn more, "Understanding Non-Recourse Factoring."
Why Work with an Invoice Financing Company?
Working with Bankers Factoring as your factoring company, we provide quick working capital on the same day as approval. Since factoring is easy, fast, and simple, companies with B2B or Business-to-Government (B2G) invoices use it to manage cash flow better.
For startups lacking established business credit, invoice factoring is a solution to generate consistent cash flow. Invoice factoring approval is based on outstanding invoices and the business's creditworthiness with open receivables. Startups with no credit or business owners with poor credit can overcome complex traditional lending qualifications. Read our previous article, The Pros and Cons of Invoice Factoring.
Factoring is a robust solution for businesses that are not bankable. Our clients do not take on any debt with receivable factoring and pay a small factoring fee rather than principal and interest every month.
Learn more in our previous article, "Why Companies Use A/R Factoring?"
What is Factoring Finance?
Most small business owners and entrepreneurs searching for business financing have never heard about factoring finance. We often think about traditional bank lending, SBA Loans, or lines of credit from banks or other traditional financial institutions. However, over 50% of small business loans are denied for many reasons, including:
Poor business owner credit
Start-up or less than two years in business
Recent bankruptcy
Lack of financial statements and history
Insufficient collateral
Invoice factor finance from a factoring company like Bankers Factoring can remove the burden of traditional business financing. If you are a new business struggling to finance your operations, we can help. It is time to stop maxing out credit cards and burning your reserves.
We understand the stress of paying your employees on time and losing new customers due to a lack of working capital. Bankers Factoring, a factoring company, can help your company overcome its cash flow constraints, and once you are set up, same-day funding is the norm.
Invoice Factoring Example
For example, your business sells $100,000 worth of merchandise to a large commercial customer. Bankers Factoring will cash advance you up to $92,000 of the account receivables when the invoices are verified and approved. Your business can use these funds for payroll, inventory, overhead, and growth.
When your customer pays Bankers Factoring the invoice, we will send you the remaining invoice balance, less our fees. We provide the most competitive costs in the industry, starting at 0.95%. Fees typically run from 1.1-1.7% per 30 days with a daily rate thereafter. And don't forget, we take the bad credit risk!
Ready for the owner-employees of Bankers Factoring, your local invoice factoring company, to fund your entrepreneurial dreams? Call 866-598-4295 or go to Bankers-Factoring-Application.