Oil & Gas Factoring
What is Oilfield Factoring for the Oil Patch?
Non-Recourse Invoice Factoring Company for the Oil & Gas Industry
Factoring & PO Funding for Oilfield Service Companies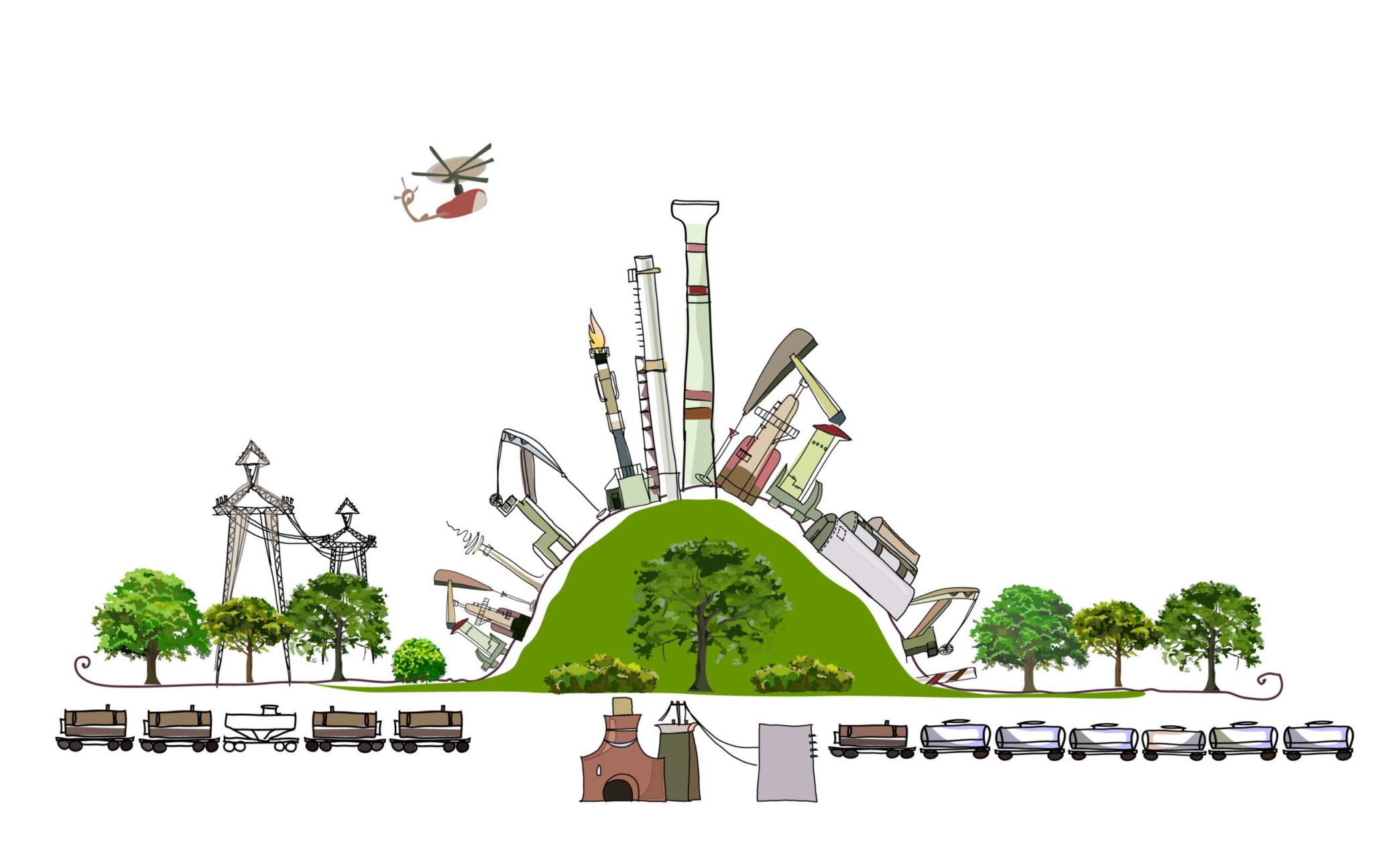 Receivable Financing & Invoice Factoring for Oil, Gas, and Oilfield Energy Companies
The United States has been experiencing an oil and gas boom since 2010. By 2015, the country produced the most petroleum products worldwide. More than 130,000 out of 900,000 active US oil and gas wells have been drilled since 2010. Bankers Factoring offers non-recourse invoice factoring to the volatile oil & gas industry.
Whether oil is $20 or $120 a barrel, we are committed to financing oilfield service companies as a long-time oilfield factoring company. Bankers Factoring knows the oil and gas business and wants to be your oilfield invoice factoring company with a non-recourse factoring line of credit.
New technological innovations and pipeline infrastructure allow for extractions from unique parts of the country other than Texas. These advancements injected billions of dollars into local economies and brought a modern-day gold race. Therefore, the US oil and gas industry experienced a surge in production because new technologies enabled the industry to gross higher profit margins.
However, the increased output and harsh competition battling for the lowest price created a downward trend in oil and gas prices. The result has been a cash crunch for many oil and gas companies borrowing excessive cash to stay afloat.
Gas and Oil industry performance:
Oil:
By late February 2017, U.S. oil prices stabilized at around $55 per barrel, reaching their highest level in 19 months. Unfortunately, the situation didn't last long. Prices plunged by June 21 and ended 14.3% down for the first half of 2017. As far as oil stockpiles are concerned, they shrunk due to a decline of 7.56 million barrels for the week ending July 7, 2017.
Natural Gas:
The U.S. energy business has been reshaped over the past years. Shale gas production has made a big boom in the country. It's a result of new technologies allowing better extraction from shale formations. This boosted the domestic reserves and produced natural gas in abundance. However, natural gas performance for the first six months of 2017 was one of the worst, with a loss of about 18%; prices have struggled to stay above $3 for a stable period.
Concerning gasoline stocks, they have been declining as well. Gasoline, the most widely used petroleum product, has decreased by 1.8% compared to last year's level. Thus, stockpiles have fallen to 235 million barrels.
Challenges facing the Oil Industry:
Businesses from all corners of the oil, gas, and energy sectors face continuous challenges as they operate in a volatile industry. The main issue is the U.S. shale production boom, which has disturbed the market equilibrium. Demand and supply are not matching, leaving the market oversupplied. And much to OPEC's chagrin, the US has become the world's swing producer.
This situation results from OPEC's efforts to trim output and rebalance the market. Meaning that while OPEC has worked on stabilizing the market to a large extent by cutting costs and improving technologies, it also indirectly led to intensified shale drilling.
It is expected that crude production will continuously build up in 2018 as OPEC has failed in its stated goal of reducing global crude stockpiles, reinforcing the supply-demand imbalance. The crude glut has lasted longer than expected. This resulted in an oversupply, leaving many production companies dealing with low prices stuck in the past years' $40 to $50 range.
As a result, about one hundred North American oil and gas companies have fallen into bankruptcy. And expect more, according to restructuring specialists, if oil prices drop below $45/barrel. Consequently, oil, gas, and energy companies are now struggling to find funding sources as banks and other financial institutions are pressured by regulators to cut their credit lines if falling oil prices continuously drag down the value of their reserves which are usually treated as collateral against loans.
Invoice Factoring: the alternative solution for oil & gas suppliers and vendors
With the oil and gas industry facing supply-demand imbalance, high competition, low market prices, and bankruptcies, painfully long payment terms are common in this industry. How can vendors and suppliers to oil and gas companies keep a steady cash flow?
That is where financing solutions such as Invoice Factoring for Oilfield Service Providers become crucial. Because Bankers Factoring offers accounts receivable financing geared toward the oilfield industry, you can grow your business and maintain a stable source of capital.
If your small business has creditworthy invoices, short-term funding will never be an issue again. Remember, factoring is not a loan. It is a funding solution available for industries such as the oil patch to ensure faster cash flow by advancing funds against your receivables.
If you work in other industries besides oil and gas, you can see our article on what industries use invoice factoring.
Non-Recourse Factoring will enable your Oil Patch Business to:
Have available working capital
Bring down your accounts payable and other debts
Offer generous 60-day credit terms to your slow-paying customers
Stay competitive
How does Non-Recourse Invoice Factoring Work?
Oil & Gas Factoring is available for businesses of any size or age. Whether you are a new company or one with less than "A" credit, you will qualify for factoring. Only your customers' creditworthiness matters, as they are liable for invoice payments.
When approved, your business submits its open A/R and is eligible to receive up to 90% same-day funding of the invoices' value. Once we receive the payment, we will give you the remaining balance in reserve minus factoring fees. And there's no set limit for the funding; it's all about your creditworthy outstanding invoices.
Bankers Factoring offers oil & gas receivable invoice financing and employment factoring as an alternative to conventional Bank Financing. When the banks do not offer you financing, Bankers Factoring will. Your oil, energy, and gas service company get a steady stream of cash by factoring your account receivables.
When you cannot wait 30-90 days for payment of an invoice, Bankers Factoring Company is there with commercial credit expertise and our accounts receivable factoring services. We pay you up to 90% of your invoice immediately upon invoicing. Through our factoring program, you will have the money to meet payroll, grow your company, and pay suppliers. Also, we are your credit department, offering you a free "Credit Manager."
Bankers Factoring Working Capital and Financing Solutions for Oil & Gas Include:
Roughneck factoring
Machine Shop factoring
Funding for welders & riggers
Roustabout A/R Financing
Crane operator factoring
Fracking sand factoring
Oil & gas industry vendors A/R Financing
24-hour funding after submitting invoices
Get 80-90% of your invoice advanced
Resolve Payroll & Tax Issues
Increase Working Capital for Growth
Client Credit Services-Bad Debt Protection
Accounts Receivable Management
Whether you are working the oils fields of the Permian Basin or Bakken, Bankers stands ready to be your go-to factoring company for the oil patch and oilfield services.
Ready for the owner-employees of Bankers Factoring to fund your entrepreneurial dreams in the Oil Patch? Call 866-598-4295 or go to Bankers-Factoring-Application.
Get Fast Working Capital through Invoice Factoring
Categories