Agriculture-PACA/PASA Factoring
Farm & Agriculture Factoring under PACA/PASA
Working Capital Financing for Fruit & Produce Importers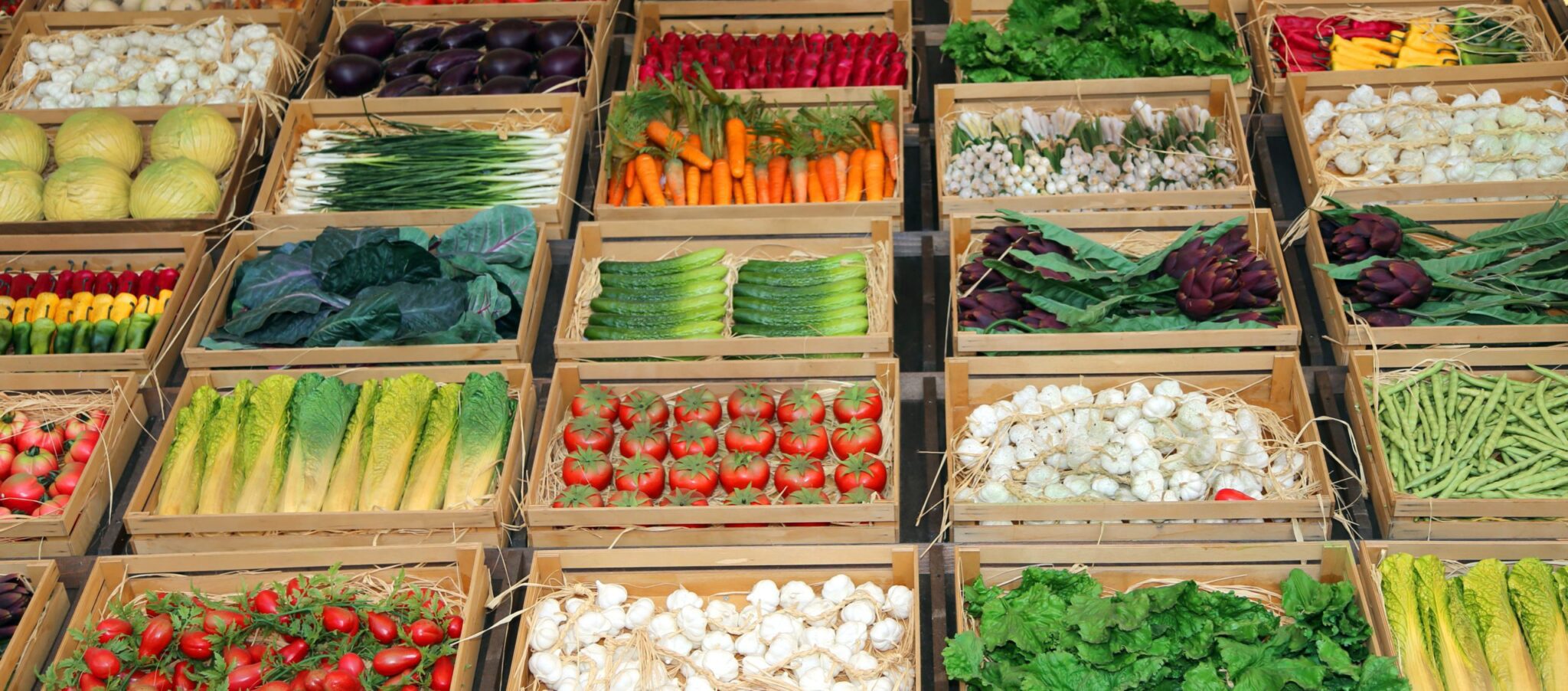 Being in the United States agriculture industry, you have worked hard to create, import, or distribute the perishable fruits and vegetables to keep American families healthy. As a backbone of American society, you deserve to have the confidence and comfort of growing your business and taking care of your family with consistently available safe cash in the bank. Since most banks can't help with perishable because of trust lien rights, Bankers Factoring offers Agriculture Factoring PACA.
Funding with PACA Issues
The Perishable Agricultural Commodities Act ("PACA") and its sister statute Packers and Stockyards Act ("PASA"), provide federal statutory lien protection to vendors of fresh foods and bulk meat. At Bankers Factoring (Bankers), we understand that when it comes to perishable goods and their issues. We know that it's difficult to find a funding source that understands your unique situation.
Bankers team members have extensive experience in dealing with Agriculture Accounts Receivable Financing. With the Perishable Agricultural Commodities Act (PACA) rules, perishable goods have special lien rights and regulations. Understanding and dealing with the PACA rules and how they impact your cash flow can be daunting for companies. At Bankers, our team works closely with your company to navigate PACA rules and provide the agriculture industry with successful funding packages.
What is the PACA Act?
The Perishable Agricultural Commodities Act (PACA) are rules and regulations that help fresh and frozen fruits and vegetable sellers. They are vital protections to cover legal disputes and financial protections for the produce sellers. Protections include prioritizing payments to sellers if a grocery store files for bankruptcy and dispute resolution should one arise. Hence, there are requirements to gain these protections, such as being licensed by the USDA.
PACA is specifically designed to help the produce industry protect itself from middlemen and grocery chains. This is why it has also opened opportunities for sellers to get safe funding to speed up their agriculture receivables collections and to get that important cash in the bank even faster. The Agricultural Marketing Service is responsible for administering PACA and its related services to the produce industry.
What is Agriculture & Produce Factoring under the PACA Act?
Agriculture Factoring helps to keep market shelves filled with your produce – and more of it. Agriculture Receivable Factoring allows you to receive non-recourse funding on your open Accounts Receivables in record time. Giving you the critical working capital immediately you need to run your business. Traditional banks often will not loan you money, or their loan approval process takes an exorbitant about of time.
You have shipped $1,000,000 in fresh produce across the country and now must wait for multiple vendors to pay you back in 30-60 or more days. Waiting to get paid leaves, even the most hardened business owners awake at night and worrying when the money will come in and whether it will even be the correct amount.
However, business owners who use Agricultural Factoring from Bankers Factoring receive fast, affordable funding releasing them from the uncertainty and worry of getting paid. As a result, your company receives consistent cash flow and peace of mind knowing the cash is readily available.
How can Produce & Agriculture Factoring help me?
Imagine you sold a large shipment to a grocery chain. So think back to when you had to wait those days to get paid for your hard work. It is a nervous experience for all of us, if not terrifying.
With an agricultural factoring credit facility, you will get the peace of mind that the cash flow will be there to keep your business going. Bankers Factoring can help by providing the cash on your accounts receivables to produce sales. Moreover, you can then provide even more high-quality products to grocery stores. On that second round of shipments, Bankers will still be there to get you funded and paid sooner with our PACA Factoring Program.
Understanding the agriculture business from our unique invoice factoring perspective, Bankers Factoring can help get you that bridge to cover your payroll funding or order financing cash flow. This will help you bridge into the next sales and receivables cycle. Let Bankers Factoring help you. Maximize your business's supply chain and annual sales by accelerating your collection period with its agricultural factoring solutions.
Who can qualify for Agriculture Financing?
To be eligible for Agricultural Factoring, you must follow PACA rules and have a USDA license. Funding amounts range from $75,000 to $3,000,000 per month, covering most agricultural financing needs. We need our one-page application completed with copies of your A/P and A/R aging's. In addition, you will receive an agriculture accounts receivable financing proposal from Bankers Factoring within 24 hours. So we can begin to purchase your outstanding invoices ASAP.
If you are compliant with PACA rules and meet the minimum criteria, use our fast and secure online application, and we will work with you to improve your cash flow. This is created so you can give a better and less stressful life to your family from a factoring company that grew up in agriculture. Why wait weeks or months for payments?
Ready for the owner-employees of Bankers Factoring to fund your entrepreneurial dreams? Call 866-598-4295 or go to Bankers-Factoring-Application.
Get Fast Working Capital through Invoice Factoring
Categories