Bankers Factoring Careers
Join the Bankers Factoring Owner-Employee Family
Do you have an entrepreneurial factoring itch you can't scratch while working at your current employer? Is your entire factoring team underappreciated and with equity promises that will never come true? Do your excellent invoice factoring and PO funding ideas fall on deaf ears?
Or, on a more positive note, is the owner of your Factoring company thinking about their exit strategy?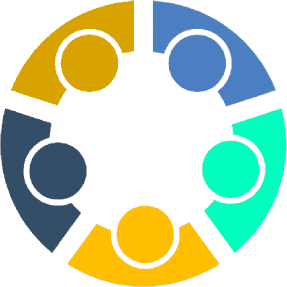 Are they worried that a buyer will gut the company and discard the very people they worked shoulder-to-shoulder with to build a great company? Do your owners want to take care of their career employees and have a lucrative exit?
A Bankers Factoring Career with Ownership
Join the owner-employees of Bankers Factoring as we build something special that is so much more than just a cluster of 9-5 accounts receivable factoring jobs.
Most importantly, our people always have a choice. At Bankers Factoring, we remind each other that we always have a choice. Whether it is about expanding to new markets, launching a new factoring product, combining with another factoring company that fits our culture, or changing the way we do business, we always have a choice.
Instead of accepting the circumstances as inevitable, our owner-employees make choices that help us thrive in the marketplace.
The Bankers Factoring Creed
Do our daily choices strengthen our balance sheet, make Bankers Factoring a stronger, safer company, and improve our client's and our people's lives?

We are compensated for the risks we take because the finest tools and best people do not come cheap to get critical working capital to the not-yet bankable entrepreneur.

Chris Curtin, Bankers Factoring Founder
Bankers Factoring also has a robust intern program for college juniors, seniors, and graduate students interested in a career in all facets of risk, invoice factoring, import financing, and purchase order funding. Work areas include marketing, research, blog writing, lead generation, sales, risk, fraud, security, operations, and technology. Internships many times lead to full-time careers.
The ability to take personal responsibility, be a net positive to the company culture, write clearly, and distill complex deals into understandable and manageable components is highly prized at Bankers Factoring.
Please send your resume to chris@bankersfactoring.com, or for a confidential conversation about your company, team, or situation, call 866-598-4295 and ask for Chris Curtin, CVA. An NDA is available on request.
Ready for the owner-employees of Bankers Factoring to grow your business with our award-winning receivable factor financing, including bad debt protection? Use our fast online factoring application or call 866-598-4295.
Get Fast Working Capital through Invoice Factoring
Categories