Cable & Telecom Factoring
Factoring for Fiber Optic Cable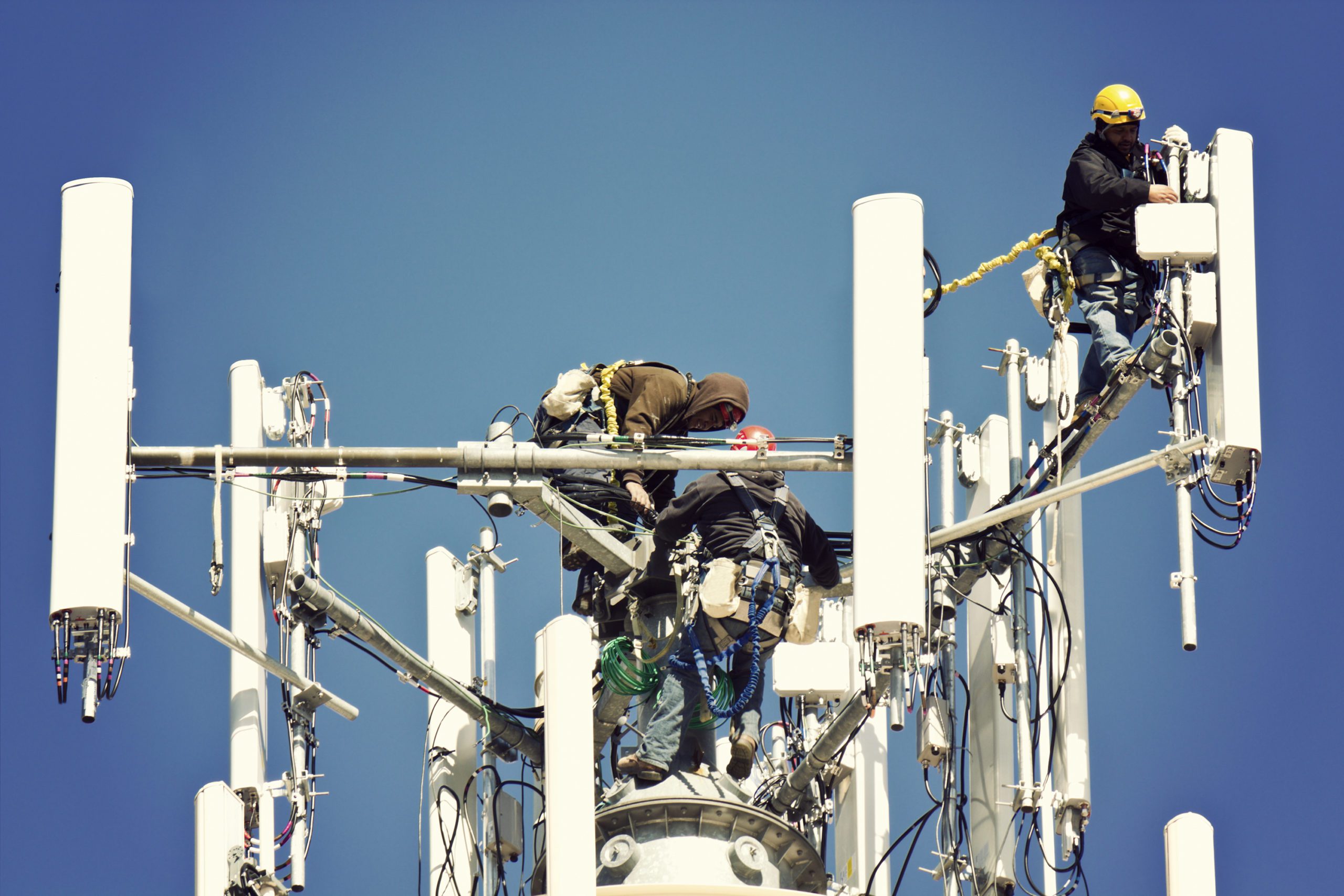 Cable, Wireless & Telecom Contractor Factoring
FACTORING FOR CABLE, WIRELESS, BROADBAND & TELECOMMUNICATIONS
AR Working Capital for 5G Cable Installers & Technicians
The owner-employees of Bankers Factoring have been offering invoice factoring to the telecommunication industry since 1998. When banks would not make a business loan or offer too little funds via a line of credit, Bankers Factoring promptly offers a steady cash stream. How? Your cash flow improves by factoring your 30-to-60-day, aged telecommunication company accounts receivable.
Being a small small business owner, don't lose sales because of poor cash flow. Fund your business growth with Bankers Factoring's telecom and cable installer invoice factoring with bad debt protection.
Small business loans from a financial institution are difficult to obtain, and banks don't give much value to telecom purchase orders. Your business can be brand new, and we fund you based on your customer's creditworthiness. We don't want you losing business because of no working capital.
Fund Large Telecom Purchase Orders
POs from large telecoms can be huge and daunting to cable and telecom contractors. How do you fund a weekly payroll when you don't get paid for 30 to 60 days? With our weekly telecom contractor funding, we offer a special type of purchase order financing for the telecom and cable industries.
Unlike most finance companies and factoring companies, we also have special programs for directional boring contractors via directional boring accounts receivable factoring.
Bankers Factoring pays you on the same day through our telecom factoring services and programs. With our help, your telecom business gets the money to meet payroll, manage operating costs, grow your company, and pay suppliers. As a result, you can still run your business even if your customers take 60-90 days to pay with our non-recourse telecommunication factoring and PO financing.
For 20+ years, we have funded cable and telecommunication contractors through cable & telecom A/R factoring. Our company works with most of the large MSOs and telecom companies. Telecommunications companies include ATT, Comcast, Verizon, Cox, Charter, Google, Bresnan, Allegiance, BrightHouse, Mediacom, Northland, New Wave, Suddenlink, Altice, Texas Pacific Group, Windstream, CableOne, and many more in fiber optic cable contracting.
Our Telecom Invoice Factoring Programs
Invoice Factoring & Accounts Receivables Financing
A/R Management & Credit Protection
Target Telecom AR Factoring Clients
Startups, Turnarounds, Bank Exiting, and Non- or Under-Bankable Relationships.
The Personal Credit History of the Owner is not an issue; we look at your customer's ability to pay.
Fast Growing Client with sales of $20,000-$5,000,000 per month.
Small businesses receive up to 90% of the invoice value.
Bankers Factoring can move Quickly versus slow Bank Underwriting.
Telecom Industry Contractors Bankers Factoring Funds include
BTS Installation
Cable Installation and Wireless Services
Fiber optic cable contractors
Telecom Construction
Telecom Engineering
Equipment Maintenance
RF Power Harvesting
Maintenance & Repair
OSP Telecom Services
Directional boring factoring
Power Services
Telecom Upgrades
Underground Utilities
Wireless Testing
You can also read about our fiber and utility company factoring financing program and financing solutions for small business owners.
We understand the issues of slow-paying customers, extended payment terms, and long-term cash flow for small business telecom contractors. That's why we are looking at your Telecom customer's ability to pay your open A/R, even at 60-90 days. We have been funding our clients with fiber contractor factoring since 1998 and understand the unique issues the telecom industry faces. From Miami to Las Vegas, we can fund your fiber installation business.
Funding is via same-day wire transfer into your bank account so you can have fast and safe working capital to pay your bills. We are a PO finance company with purchase order funding designed for cable and telecom with a company with a technology background.
Moreover, we can also move quickly to improve cash flow versus slow Bank Underwriting. Let Bankers give you the critical business capital you need from a factoring company with deep experience in telecom.
Ready for the owner-employees of Bankers Factoring to fund your telecom entrepreneurial dreams? Call 866-598-4295 or go to Bankers-Factoring-Application.
Get Fast Working Capital through Invoice Factoring
Categories