Drilling Company Payroll Funding
Trenchless & Horizontal Boring Company Invoice Factoring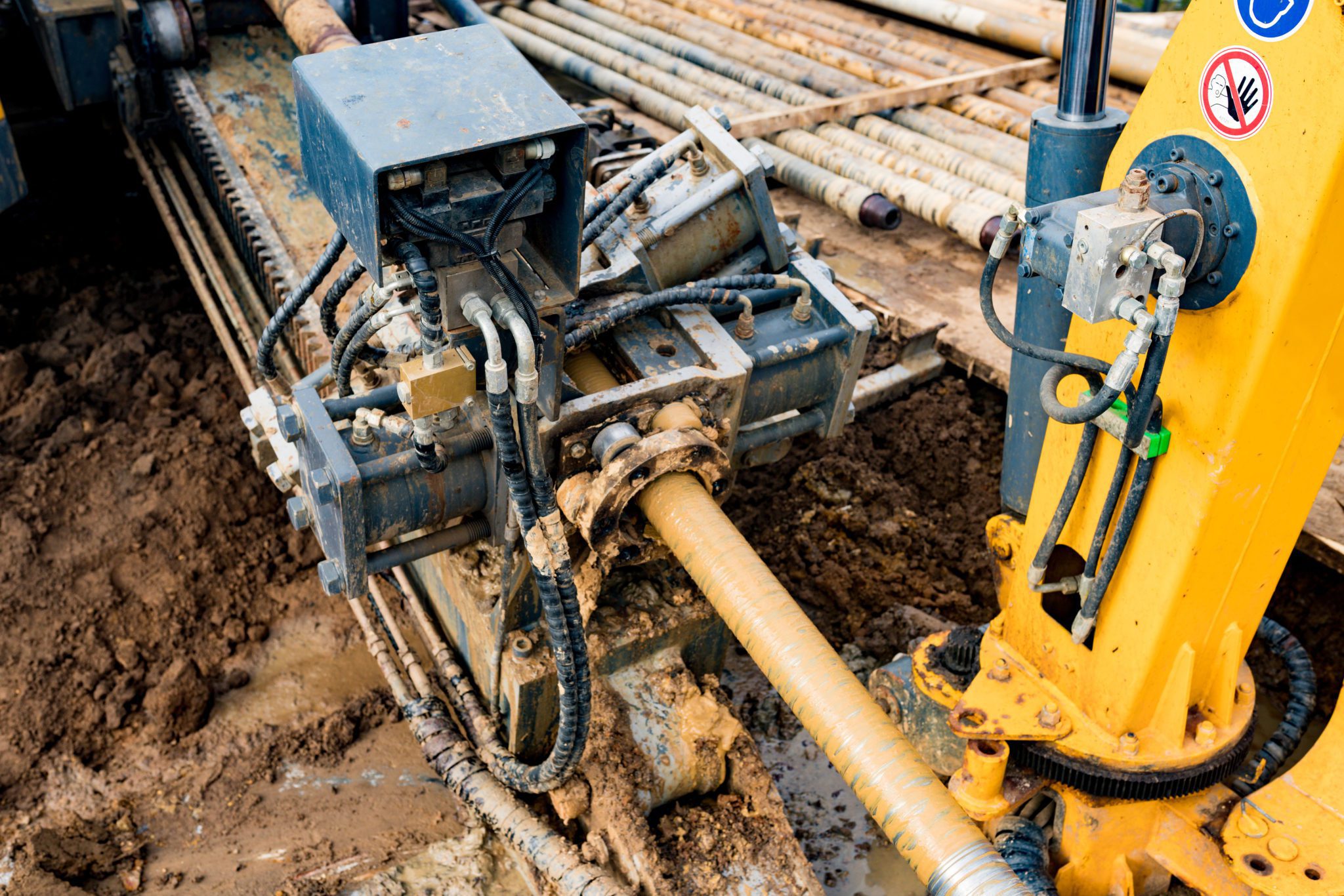 Financing a Directional Boring Company
Directional Boring Factoring Summary
Directional Boring and Drilling Company financing through invoice factoring finance resolves working capital constraints. That's because Factoring Financing provides horizontal drilling companies with fast cash flow for staffing, equipment, and expenses. So overcome cashflow gaps with invoice factoring financing.
Financing for Directional Boring/Drilling Company
In a Grandview Research article, the directional drilling/boring or horizontal directional drilling (HDD) industry was worth $8 billion, with an annual expected growth rate of 6.7%. Therefore, business operators in the directional drilling industry have endless opportunities for new exploration, discovery, or redevelopment projects. However, the issue with taking on commercial contracts is the slow-paying customer with 30 or 60-day payment terms. Thus, horizontal directional drilling companies need quick and reliable cash flow financing to overcome their lack of working capital.
Factoring Financing removes the stress of limited cash reserves and dipping into your savings for business funding. Operators in the oil and gas and telecom industry experience similar pain from extending NET30 or NET60 credit terms to their customers. Therefore, we understand that startups and rapidly growing businesses need to generate sales.
Financing for directional boring/drilling companies with factoring financing provides consistent cash flow injections to your business. But the process of invoice factoring financing is unlike the grueling bank loan process. Factoring financing turns your unpaid accounts receivable (AR) invoices into immediate cash flow.
Horizontal directional drilling companies having issues meeting bi-weekly payroll, weekly payables, and overhead expenses relieve these strains by selling your unpaid AR invoices to Bankers Factoring in exchange for same-day working capital.
So, contact our directional boring and directional drilling financing team today. We can discuss your cash flow issues and develop a plan to strengthen your cash flow. Contact Bankers Factoring.
Cash Flow Issues for Directional Drilling/Boring Company
Offering extended payment terms naturally puts small horizontal directional drilling companies at risk of cash flow gaps. Most fiber and utility, oil and gas, and construction projects conduct business on 30 to 60-day payment terms. Companies waiting for nearly two months for payment run into issues financing weekly bills and payroll. Startups and small companies lack cash reserves and need additional financing to operate.
Causes of liquidity issues for directional drilling and directional boring companies:
Extended payment terms of 30 to 60-days
New sales require additional human, physical, and financial resources
Changes in staffing demand from every changing project timeline
Lack of financial management and planning, such as 13-week cash flow forecasting
Poor internal AR collection processes
Customers paying invoices late
Financing Directional Boring/Drilling Company with Cash Flow Issues
Factoring financing provides a reliable source of commercial funding for horizontal directional drilling contractors. Most operators with cash flow issues are currently extending credit terms to the customers, which is the root cause. By implementing factoring financing, directional boring/drill companies can financially support these terms by selling their invoices to Bankers Factoring.
Invoice factoring financing is a commercial financing vehicle that regularly funds based on clients' unpaid receivables. Factoring financing is flexible, so as monthly receivables grow, so does your factoring facility. Cash flow is king for any business, especially in capital-intensive sectors like directional boring and directional drilling.
If your horizontal directional drilling company fits the following situations, factoring financing can help your cash flow.
Running up high-interest credit cards for payables and not paying the credit card in full each month.
Using expensive Merchant Cash Advance (MCAs) for payroll and other expenses
Making owner's contributions monthly for payroll funding
Running out of cash reserves fast and not sure how you will pay bills next week
Need cost-effective working capital fast
Financial distress/ Poor credit causing issues securing traditional financing
What is the directional boring/drilling factoring financing process?
Factoring financing is an efficient facility that can provide funding within one to two weeks. The first step in the funding process is to complete our online funding application. Factoring financing looks at similar data to banks and conventional lenders. Still, our qualifying process looks at your business customer's credit. Directional boring and drilling companies in distressed financial situations benefit from their customer's creditworthiness.
After applying, our directional boring/drill factoring financing team will determine the terms and conditions for your funding agreement. Our team works swiftly to fund our new clients promptly. The underwriting and approval process relies on the potential client to submit timely documents, statements, financials, and business registration data.
The typical factoring financing process from application to closed transactions looks like this:
Step 1: Directional drilling/boring company submits an online funding application
Step 2: Bankers Factoring qualifies your application
Step 3: Bankers Factoring approves factoring financing terms and conditions with an agreement
Step 4: Directional drilling/boring company receives funding on the same day as approval up to 85% of the total AR value
Step 5: Bankers Factoring pays the remaining AR balance less our factoring fee when the customer (account debtor) pays the open invoices.
The invoice factoring financing process is very straightforward. We outline the entire process in our previous article, "What is Factoring Financing?"
What types of directional boring and drilling invoices are accepted?
Invoices in the horizontal directional boring and drilling industry are based on footage and daywork rates. As contractors, our directional boring and drilling clients are responsible for providing all equipment, staffing, and resources to receive footage and daywork rates.
Four typical types of invoiced items for directional drilling and boring clients:
Daywork rates: are paid to contractors for work performed daily and calculated per the number of crew members, rate of pay, and work hours.
Footage rates: are paid to contractors for drilling or boring work performed based on the number of feet drilled.
Moving rates: are paid to directional drilling or boring clients when they move/mobilize resources to and from the job site, such as equipment and crew.
Work Stoppage/Standby rates: preset conditions to pay crew rates when work has stopped. This can be before the rig is on the drill site or after.
Some directional drilling companies work off progress payments which differ from one monthly invoice for all services rendered. The technical, operational, and accounting expertise required to calculate progress payments can be challenging. Bankers Factoring has previously worked with progress billing or pre-billing horizontal directional drilling clients. Our directional drilling and boring factoring financing team can help navigate your cash flow crunch.
Advantages of Bankers Factoring Directional Drilling/Boring Company Financing
Bankers Factoring provides utility, oil, gas, and telecom industry expertise to help horizontal directional drilling clients overcome cash flow obstacles. Directional drilling/boring companies need fast working capital to finance operations. The cash demands are heavy for business owners, from staffing, mobilizing equipment, and general expenses.
Most horizontal drilling/boring companies run into cash issues by extending 30, 60, or 90-day credit terms without funding or reserves. Factoring financing enables directional drilling/boring companies to grow their business with consistent cash flow.
Ready for the owner-employees of Bankers Factoring to help you grow your drilling company with our award-winning invoice funding services, including bad debt protection? Use our fast online factoring application or call the toll-free number 866-598-4295