Best Payroll Funding Company
Finance your Payroll Using Invoice Factoring.
Can't Make Payroll? What Makes the Best Payroll Financing Company?
What is Payroll Funding by Factoring Invoices from Bankers Factoring?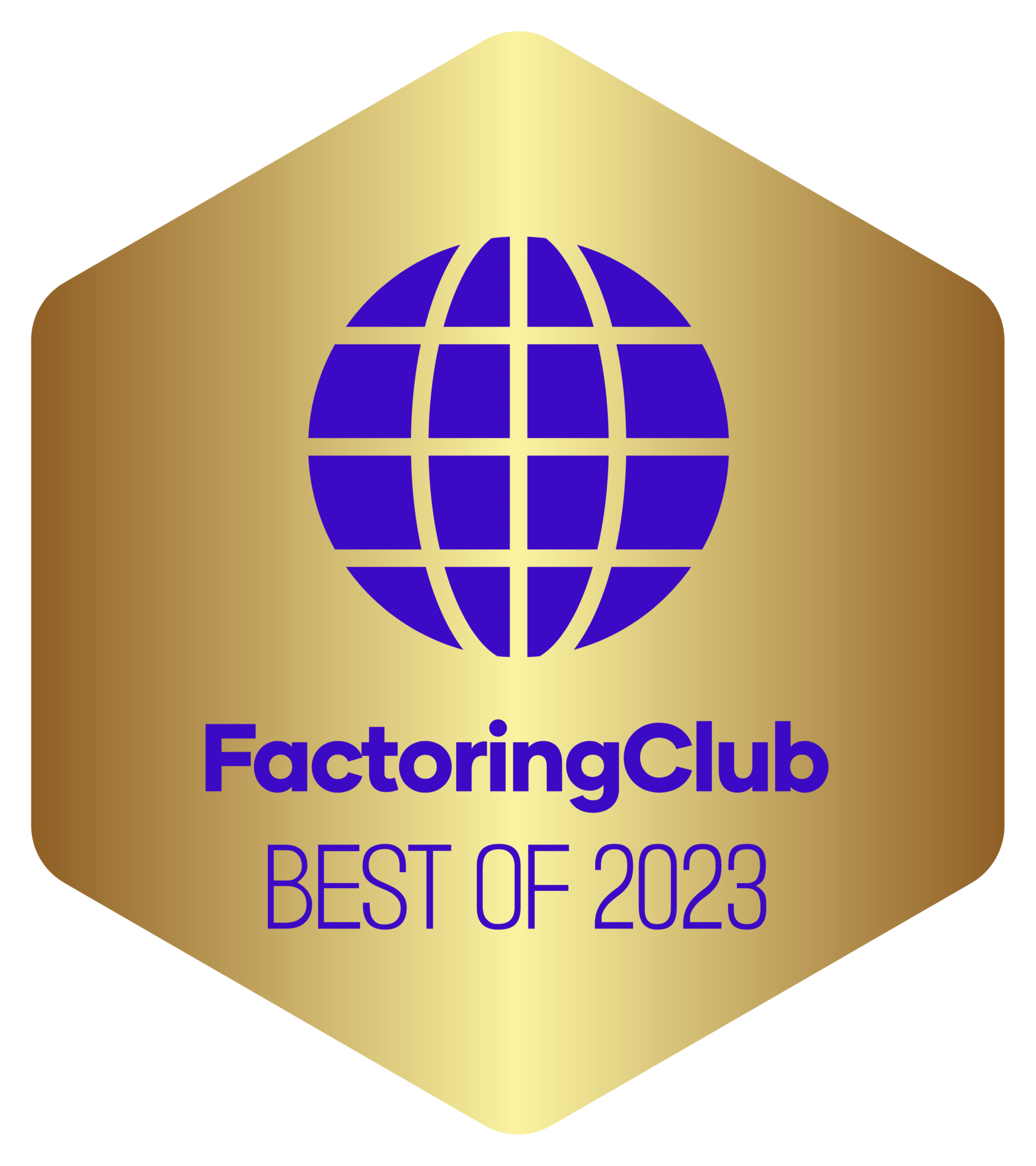 Can I Use Bankers Factoring for Payroll Financing?
Small business operating costs can be substantial. And if your cash flow doesn't line up with your expenses, this can make matters worse. Payroll can be your largest cost, and workers want to be paid on time. We understand that sick feeling when it is time to run payroll and there is not enough money in your business banking account to cover cash flow.
Payroll funding is a form of accounts receivable (A/R) financing specifically designed to help companies make payroll before they can collect on their aged A/R from their customers. A cash advance of up to 93% is available on your outstanding invoices to creditworthy customers. And this is not just available to staffing companies as Bankers is the payroll funding provider for many industries.
Banks Loans for Payroll are Tough to Get for Small Business
Through Bankers Factoring non-recourse invoice factoring, a local payroll funding company near you, you can turn 30 to 90-day-old invoices into ready cash. A funded payroll will ensure that you can pay your employees and taxes on time, even if your clients take up to 90 days to pay your invoices. If you are a staffing agency or staffing company, you know how critical it is to meet payroll when payroll processing time comes around.
Payroll funding or invoice factoring finance helps business owners cover payroll without waiting 30-90 days for their customer's payments. Payroll funding for small businesses is not a complicated process. With our online funding process, you receive working capital within 3-5 days versus the months waiting for a business loan approval from a bank. Small business loans from banks for payroll funding are turned down at a rate of 80-90%. We approve 90% of start-up small businesses needing payroll funding with good B2B or B2G invoices. Think of us as an alternative to bank loans and asset based lending.
What is Payroll Funding?
Small businesses that extend credit terms to their customers need to finance payroll without taking on debt or giving up equity. Invoice factoring services provide staffing and payroll funding to startups, entrepreneurs, and small businesses that need immediate funds in their bank accounts. Many staffing companies enjoy our low factoring fees as we meet their payroll and overhead business needs.
Instead of paying the bank monthly payments, you sell Bankers Factoring your unpaid invoices in exchange for fast working capital. Accounts receivable (A/R) funding helps business owners avoid lengthy funding processes and high variable interest rates.
How does payroll financing work?
Improve small business cash flow by selling your invoices or invoice funding. Sell your accounts receivable (A/R) Bankers Factoring a payroll finance company and cover your weekly or bi-weekly payroll expenses. Business owners run the risk of losing employees when they cannot cover their salaries and wages and meet weekly payroll obligations.
Cash flow is critical for payroll funds and expenses. Extending payment terms gives your customers a line of credit with you. Long payment terms cause issues in paying your bills during the 30 or 60 days wait for invoice payment. You need advance payroll funding, and you will like how payroll funding works at Bankers through invoice factoring and the steady cash flow we bring so you can meet payroll obligations.
Payroll funding is a simple process, and the steps are as follows:
Deliver goods or services to your credit-worthy customers.
Submit an online funding application with a copy of your unpaid A/R invoices.
Within 3 to 5 days, receive approval and funding on the same business day of account setup via wire.
Initial cash advances of 80 to 93% are wired the same day into your company bank account.
Special programs for staffing agency accounts receivables.
Receive the remaining open balance once the third party or your customers pay in full.
Bankers, as your payroll funding company, settles your reserve fast into your business bank account.
Here is our complete guide to payroll financing with a payroll funding case study.
Many factoring companies limit their definition of Payroll Funding to financing staffing companies. However, we fund much more than just the staffing industry at Bankers Factoring. We can fund any company via finance invoices with B2B or B2G sales on Net 30-90 day selling terms, where labor is their highest cost of doing business.
Our article on How to Apply for Payroll Financing is available.
How Does Payroll Funding for Small Businesses Work?
Rather than waiting anxiously for customers to pay their invoices, you now receive 80-90% of net face value by selling the invoices to an invoice factoring company like Bankers Factoring. This allows you to receive up to 90% of the invoice value in a lump sum you can put toward payroll and other direct business costs.
You can receive the advance the same day we purchase your invoices. We run about 97% same-day funding. This means you can pay your employees and grow your business with our high advance rate and financing solutions.
In 30-90 days, once your customer pays the full amount of the invoice, the remaining 10% is then paid back to you, less any agreed-upon fees. Much like the initial advance, these funds are often released shortly after payment is posted and funds have cleared.
Here is our in-depth article on how payroll funding works.
Is Your Company Experiencing Problems With?
Explosive revenue growth leads to cash flow problems.
Delayed payment from delinquent customers.
Trouble paying tax liabilities.
Long payment terms due to large Fortune 1000 customers paying in 45 to 90 days?
A bank loan isn't possible because of a thin balance sheet.
A cash crunch due to unforeseen circumstances.
You need both a short term and long term financing solution.
What if I can't make my Payroll?
Call Bankers Factoring ASAP. We can fast-track your first Payroll Funding if you have solid, unencumbered B2B Accounts Receivable. Gather the following factoring application additional data and complete our online factoring application.
Our in-depth article on what to do if you can't make payroll is here. We want to help you match up your pay period to your cash flow so your bank account and never a problem.
How much does payroll funding cost?
Financing payroll costs your company no money upfront. Bankers Factoring takes from .9% to 1.6% per 30 days off your invoice's face value or open receivables. The higher quality customers with established credit and payment history help lower your rates. Receive enhanced cost efficiency by selling more unpaid A/R and growing your monthly billables.
Will you fund the payroll for startups?
Payroll funding was designed for startups and fast-growing small businesses. If you have direct industry experience and no prior tax liens, Bankers Factoring has and will fund startups. Our two main criteria are the creditworthiness of your customers and that you will treat us fairly and honestly. We were start-up business owners just like you, so we understand your pain and your inability to get a bank line of credit, and that is one reason we are the payroll finance company of choice for many entrepreneurs.
Common Payroll Funding FAQs
What are the advantages of using invoice factoring for payroll funding to meet payroll needs?
The main advantage of selling invoices is the immediate funding to cover payroll. A good payroll finance company advances up to 93% against your creditworthy invoices. You will like how payroll funding works at Bankers Factoring company.
Included in Bankers Factoring payroll financing services are the following:
Bad debt protection: We cover bad debt expenses from customer default, bankruptcy, or short pay.
A Total A/R Management Solution: we manage your receivables, collections, and customer credit checks.
Ability to finance large sales or staffing contracts through your funding partner.
Based on your customer's credit history.
Special funding programs for independent staffing firms.
Quick release of your reserve once the client pays.
Flexible funding lines with access to increased working capital.
No lockbox fees, additional fees, and transaction fees.
Up to 93% of invoice face value.
Online Payroll Processing, back office, and reporting.
Programs for start-ups to mid sized staffing firms
Startup staffing company payroll funding solution is your best option and a near-perfect solution.
How do I find a payroll funding service provider?
Trust and credibility are essential from your payroll funding company. Your business is relying on funding to pay employees on time. It is important to read your funding agreement and understand the terms and conditions for financing. Once we get a better understanding, we can also line up the timing of your payroll funding with the timing of your payroll period run to make sure both hit in less than one business day.
Can startups in the staffing industry qualify?
Business owners with 525+ FICO credit scores can secure working capital through invoice financing for payroll funds. Funding is mainly based on the creditworthiness of your customers responsible to pay open invoices.
Please read our article on payroll funding for startup staffing agencies.
How will my customers be impacted?
Invoice funding is quite common, and most of your customers are familiar with the process and the notice of assignment. Our team of experts works with your customers to ensure timely payment while you focus on operations. Working with a financing company shows you are serious about your cash flow. You and your staffing company's customers will enjoy Bankers Factoring's famous light touch.
How can I get started with Bankers as my Payroll Factor?
Fill out an online funding application to begin your financing journey. We will have you a funding proposal within 24 hours, and within 3 to 5 days, our team will approve your staffing company funding line to fill in those cash flow gaps.
How quickly does my company receive funding?
Receive your money on the same day as your account setup. We direct deposit the funds into your account, unlike a small business loan which can take months to close and ruin cash flow.
Is payroll financing available to Staffing Agencies?
Staffing Agencies benefit from selling invoices to cover wages. Recruiting firms require robust pay plans and resources to attract elite talent. Gain a competitive advantage through your financial strategy that covers all your expenses. Bankers Factoring has a robust staffing factoring company program with many financing options.
What will my customers think about Payroll Financing?
Since large companies are borderline abusing their small vendors by taking 60-90 days to pay, they should be grateful that you have unlimited working capital based on their credit and good A/R, with zero cost to them. In addition, Bankers Factoring verifies they are happy with your people and services. With our non-recourse payroll funding, credit is not an issue, unlike with other payroll funding providers.
Our client's customers often refer us to their other vendors needing working capital to make them stronger financially and a better provider of services. They would only do so if they appreciated our professional dealings with them and the famous Bankers Factoring light touch. Factoring staffing invoices and not waiting for customer payments will increase your financial health.
Non-Recourse Invoice Factoring for Staffing Companies
As a business owner, when traditional lenders won't meet your payroll financing needs and offer no payroll loan options, Bankers stands ready to help with unlimited working capital as fast as you can generate good B2B or B2G outstanding invoices for us to fund. Small business owners turned down for payroll loans turn to Bankers.
The payroll financing process gives your small business the working capital it needs, plus the safety of credit protection. We know you have choices when it comes to payroll funding companies, and we want to be your payroll factor funding provider. As a small business owner in the staffing industry, don't let your hard work go to waste. Let Bankers be your non-recourse payroll funding provider. You will like how payroll funding works with us as your number one funding option.
Ready for the owner-employees of Bankers Factoring to fund your entrepreneurial dreams via payroll funding? Call 866-598-4295 or go to Bankers-Factoring-Application.
Get Fast Working Capital through Invoice Factoring
Categories