Nurse Staffing Factoring and Healthcare Staffing Factoring for Start-Ups
How to choose payroll funding options for your nurse staffing agency
Factoring for Staffing Industry Agencies to Maximize Cash Flow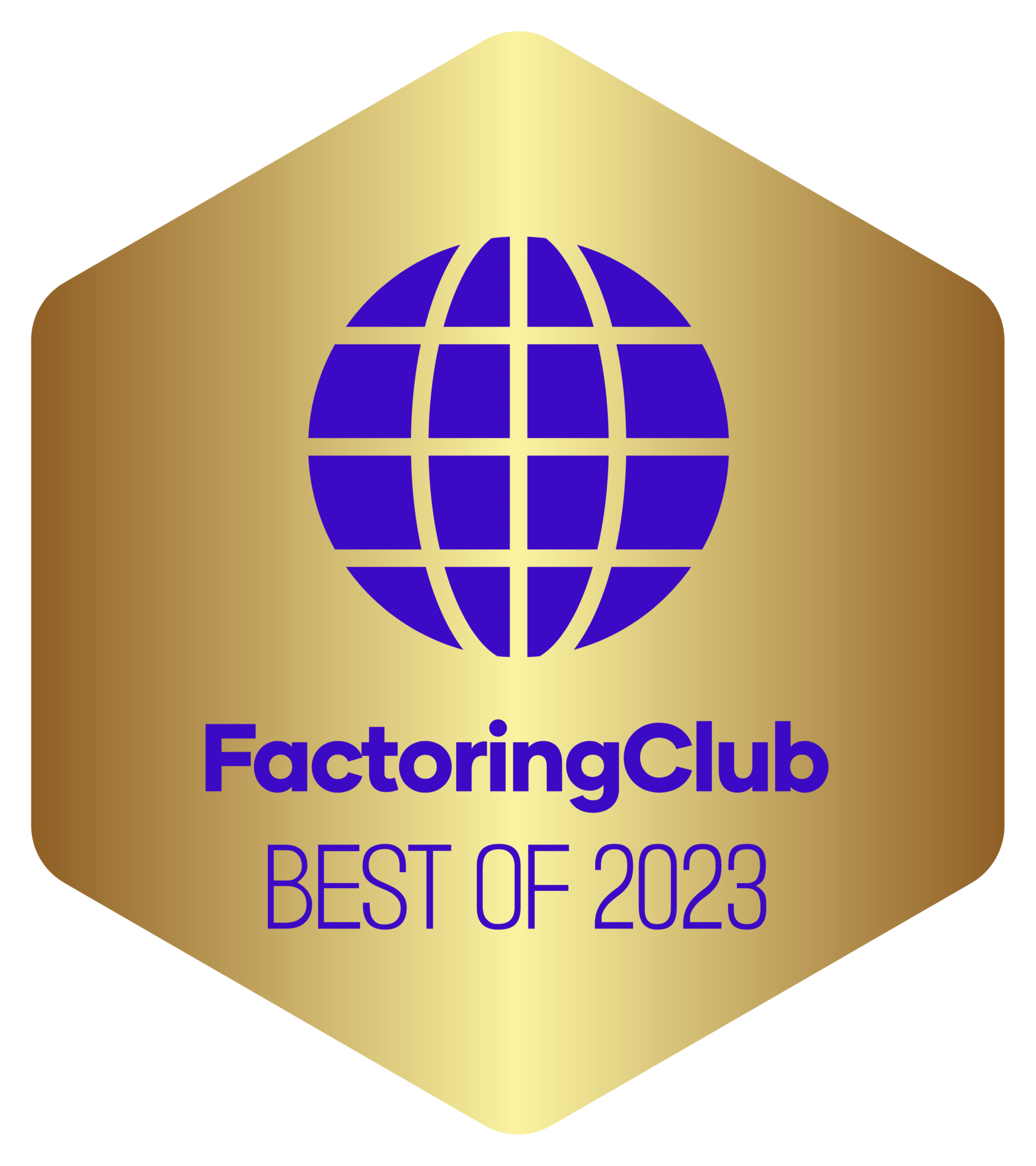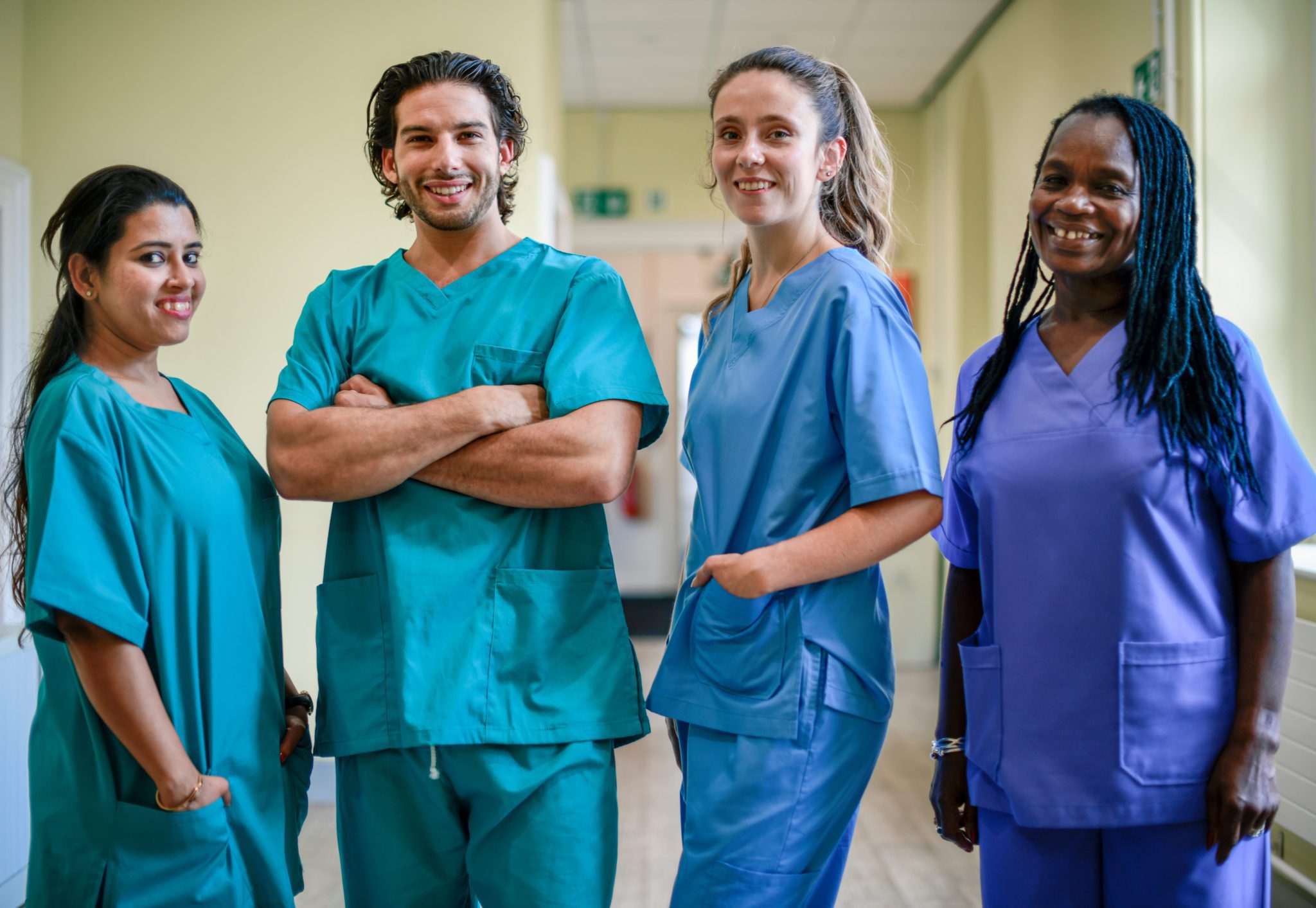 Factoring for Nurse Staffing Agencies
The Best Invoice Factoring Company for Nurse Staffing Companies
Through the Covid era, nurse staffing companies have been busier than ever. As a result, more than 87% of respondents in a New Jersey survey felt their facilities were understaffed and full-time and temporary workers. The understaffing issues have caused delayed payments to Nurse Staffing Companies. The demand makes medical and nurse staffing a lucrative industry. However, many Nurse Staffing firms operating on NET 30 and NET 60 credit terms inevitably run into working capital issues, making payroll and payroll taxes hard to stay ahead of without a bank line.
In addition, start-up nurse staffing agencies have a difficult time finding business financing, don't qualify for traditional bank loans, and need alternative funding solutions to meet payroll like our staffing factoring services.
Add the fact that travel nurses want to be paid every week, cash flow for startup nurse staffing temporary agencies can be hard to secure with weekly payroll costs for your nurse staffing firm. Bankers Factoring is a dedicated payroll funding company. The staffing factoring process turns staffing invoices into same day funding. Don't wait 30-45 days for customer payments. Some government entities take 90 days to pay, making it tough for you to meet your tax and financial needs.
You can also read how to choose the best temp staffing funding company for your travel nurse staffing business.
Why Get Bankers Factoring for Your Staffing Company?
Staffing company payroll funding from Bankers Factoring can turn 30 to 90-day outstanding invoices into liquid capital within 24 hours with our non-recourse invoice factoring services. Business financing for your staffing firm that is fast and friendly. As an invoice factoring company dedicated to the staffing industry, we offer the best payroll financing through nonrecourse factoring without any hidden fees. Don't wait for customers pay.
The healthcare staffing business is booming, and healthcare agencies use staffing agency receivable factoring versus waiting 30 days for payments. Cash flow issues from extended credit terms in the nursing staffing industry can cause them to shut down their operations. The extreme weekly payroll demands from placing nurses and other allied health professionals in the field create a lack of available capital.
The Best Nurse Staffing Factoring Company helps get rid of the burden of slow-paying customers. Nurse Staffing Invoice Factoring turns unpaid invoices or receivables into cash funding. Bankers Factoring injects fast working capital into Nurse Staffing Agencies, solving your cash flow issues. Always have the money to run payroll with our staffing financing options.
You can also read our article what makes the best staffing factoring company so you always have payroll funding for your staffing agency.
How Does Nurse Staffing Factoring Work?
Nurse Staffing Factoring is a commercial funding vehicle that turns the staffing agencies' unpaid accounts receivable (A/R) into quick cash flow. The Nurse Staffing Company sells its open invoices to Bankers Factoring in exchange for two cash disbursements. We specialize in payroll funding for your nurse staffing agency.
The first cash disbursement is called the initial cash advance. Upon approval of your invoice factoring application, Bankers Factoring direct deposits up to 93% of the total AR value. The initial cash advance takes place the same day as approval. Learn more about Bankers Factoring Same Day AR Factoring Financing for your staffing business.
Also, read how to start and finance a staffing company with Bankers' payroll funding for your medical staffing agency.
The second cash disbursement is called the rebate or discount. It is a final payout of your open A/R balance, less our small factoring fee. As soon as the Nurse Staffing Agencies sell their open invoices, they will have to bypass their customers' wait for two or three months for payment.
Non-recourse invoice factoring provides a cash flow solution for nurse and allied health staffing agencies struggling with payroll funding and general expenses. Under non-recourse factoring, we also take the credit risk.
Learn more in our previous article, "What is medical factoring?" and how to use factoring services to grow your agency,
What are the benefits of Nurse Staffing Payroll Funding with Factoring?
When a Nurse Staffing Company sells its invoices to Bankers Factoring, it solves a cash flow gap in their payables cycle. The main reason Nurse Staffing Agencies benefit from factoring is the cash advance to meet weekly payroll. Payroll funding is the most significant expense for any staffing company as temporary employees wanted paid every week.
Invoice Factoring Financing allows nurse staffing agencies to remove the long days outstanding (DSO) period. The constant cash flow from nurse staffing factoring removes the burden of using costly high-debt financing tools.
If your Nurse Staffing Agency has resorted to costly Merchant Cash Advances (MCAs) in the past, contact us today to help more efficiently finance your firm using your customer invoices to meet payroll needs.
Same-Day AR Factoring Financing
Up to 93% cash advance to cover weekly payroll
Start-Up Nurse Staffing Programs
Specialists in factoring for travel nurse staffing
No balance sheet debt
Eliminates cash flow gaps with low payroll costs
We can fund you even if you were turned down for a traditional bank loan
Quick funding process to boost cash flow
A Nurse Staffing Financing Example
Nurse Staffing Agency XYZ LLC is running out of cash, and they need to find a solution to cover payroll next week. This is a common situation for Nurse Staffing Agencies. The first step is to complete the Bankers Factoring Funding Application. Right after your application is accepted, the funding process is completed the same day.
Nurse Staffing Agency XYZ LLC agrees to selectively factor or sell a set of invoices for $200,000. Bankers Factoring agrees to advance 93% of the invoice amount or $184,000. The example factoring rate is 1.2% per 30 days.
Bankers Factoring direct deposits $184,000 into Nurse Staffing Agency XYZ LLC business checking account. After the customer pays the open invoices to Bankers Factoring, we will issue the final rebate. In this example, payment was received in 30 days.
To close the deal, Bankers Factoring direct deposits the remaining balance or earned reserve of $13,600 into the Nurse Staffing Agency LLC business checking account. Bankers Factoring only collects its $2,400 or 1.2% factoring fee when your customer pays the lockbox from the remaining amount.
Payroll funding continues on a regular basis, usually every week so you never sweat payroll and always have the funds for payroll expenses. You will like nurse staffing payroll funding and how it works at Bankers Factoring.
What types of Nurse Staffing Companies can use Invoice Financing?
Nurse Staffing Agencies have different niches and specialties, and we work with agencies seeking the highest caliber of talent. We work in many staffing industry niches needing consistent cash flow, including:
Travel Nurses
Occupational Health Nursing
Pediatric Nursing
Nurse and medical temporary employment agencies
Registered Nurses (RN)
Licensed Practical Nurses (LPN)
Clinical Nursing
Government Nurse Staffing
Short Term and Temporary Staffing
We understand how critical paying your staff on time is to your continued business success as a staffing firm. Our Nurse Staffing Factoring program can help retain your best talent and attract great new talent. As business owners, we all feel better knowing we have the working capital to fund our operations for your full-time or temporary staffing company. You will always have the money to meet your financial obligations.
How to Qualify for Nurse Staffing Factoring
Funding Nurse Staffing Factoring can be completed within five to seven working days of your funding application. Invoice Factoring is easier compared to strict large financial institutions' underwriting standards. The invoice factoring approval process depends on the creditworthiness of our client's customers and we have a fast track compared to other staffing factoring companies.
Business Owners and Entrepreneurs lacking solid financial history or credit benefit from the invoice factoring due diligence process.
The main components of nurse factoring approval include the following:
Customer Creditworthiness: Your customer's (also called the account debtor) creditworthiness is the main concern of nurse staffing factoring. They are responsible for paying the open invoice Bankers Factoring purchases.
No Liens Against A/R: if the IRS has a Lien on your ARs from back taxes, that usually disqualifies clients. However, learn more about your options in our article Lien Subordination. Bankers Factoring needs the first claim to your open invoices.
Tax Compliance: we verify your quarterly employment filings 940 and 941 to ensure you are in good tax standing. Why Do Factoring Companies Ask for Tax Documents?
All Required Documentation: to fund the Nurse Staffing Factoring application, we need all 8 Requirement Documents to provide cash flow financing.
The Bankers Factoring Nurse Staffing Advantage
The Best Nurse Staffing Factoring Companies provide a cash flow financing solution to firms lacking liquidity. Bankers Factoring have one of the best non-recourse invoice factoring programs for Nurse Staffing Companies and medical staffing agencies. We take the credit risk in our factoring agreements, giving our clients A/R Insurance.
Healthcare Staffing Agencies needing immediate funding benefit from us up to 93% same-day cash financing to meet strict payroll obligations. Healthcare and Nurse Staffing Agencies can unleash their growth potential through invoice factoring financing with high advance rates.
Selling a physical good to the healthcare industry? We also offer PO funding or purchase order financing for hard goods.
Are you a start-up medical staffing company needing accounts receivables help?
We have special payroll funding programs for start-up staffing agencies, and same day payroll funding to head off potential problems.
The Best Nurse Staffing Factoring Company creates positive cash flow streams and lets business owners execute their business model and sales growth plans. Bankers Factoring goes one extra step by providing A/R Management and bad debt protection. We act as your outsourced receivables department, letting your internal staff create positive results. Let us do your healthcare provider payroll factoring for your medical staffing business.
You can also read what makes the best staffing factoring company for nurse staffing payroll funding and to cover payroll expenses.
Award-winning Bankers is ready to turn your nurse staffing agency invoices into same-day working capital credit lines as your dedicated healthcare staffing factoring company. We have been voted the best staffing factoring company for a reason, making our clients happy. Payroll factoring for staffing as it should be done with great service and competitive rates. As a Bankers client, you will like how staffing factoring works with Bankers so you can cost-effectively make payroll on a biweekly basis.
Ready for the owner-employees of Bankers Factoring to help you grow your nurse staffing company with our award-winning invoice funding services, including bad debt protection? Use our fast online factoring application or call the toll-free number 866-598-4295