What are the advantages of financing your payroll through payroll funding?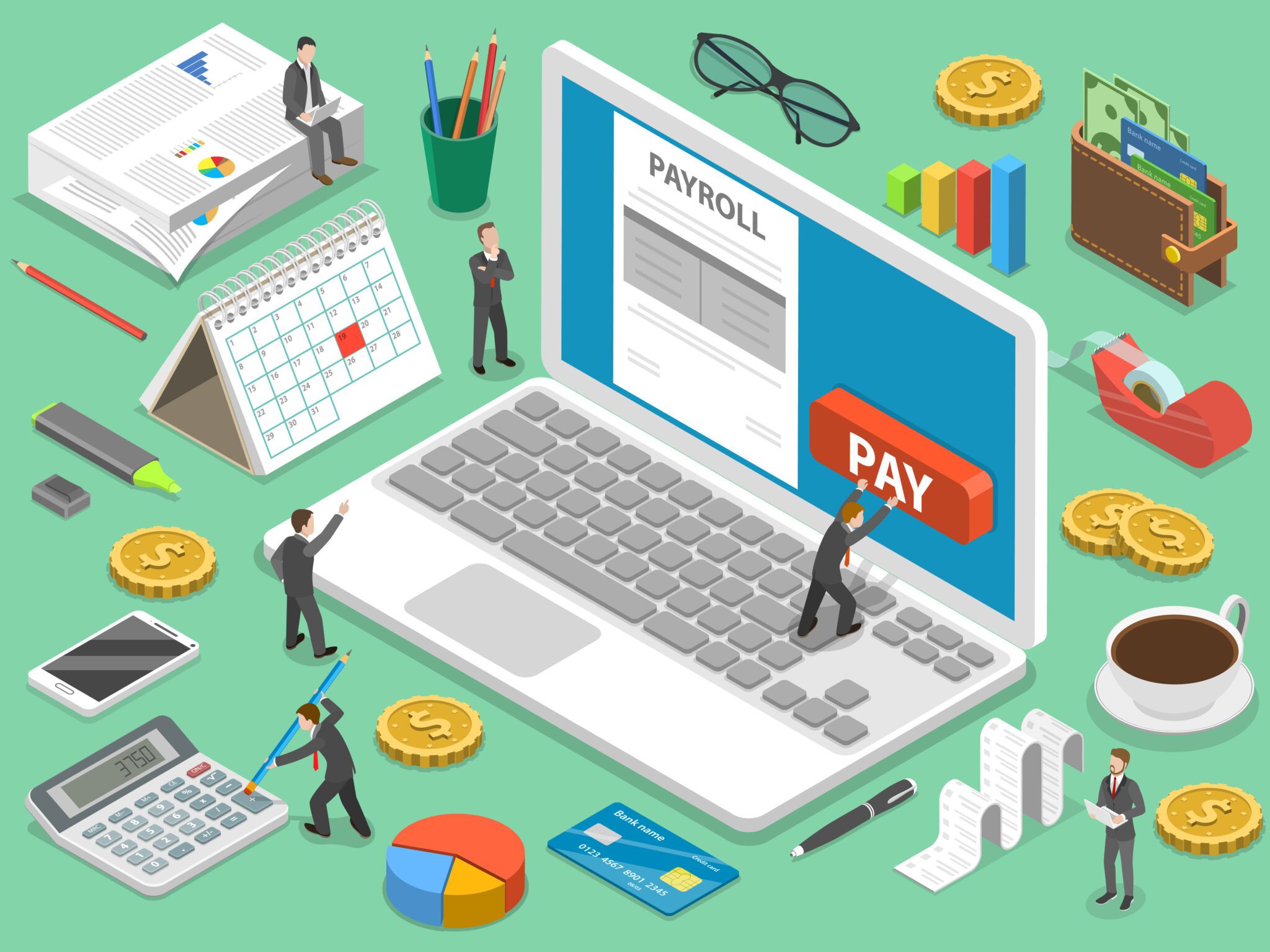 How Can I Fund My Payroll?
Financing Payroll through Payroll Funding Summary
Payroll funding finances your business by selling your unpaid receivables for immediate cash flow. It is a simple process that is different from payroll loans. It also provides funding based on your customer's credit. Selling unpaid invoices for payroll financing injects cash flow into your business to pay staff and enhance performance. We think our award-winning factoring advanced payroll services and advanced payroll solutions are the best for your company.
In this article about Payroll Financing, we cover the following:
What is payroll funding?
How does payroll funding work?
Payroll Funding versus Payroll Loan
What are the advantages of payroll funding financing?
What industries qualify for payroll funding?
What is Staffing Funding?
Benefits of Advance Payroll Funding
What is payroll funding for small businesses?
Payroll funding, also called payroll factoring or payroll financing for small businesses, allows a company to sell unpaid receivables to meet payroll cash requirements. Payroll invoice funding helps accelerate cash flows when extending credit terms from 30 to 120 days. The main goal of payroll factoring is to provide fast working capital for weekly payroll expenses. Bankers Factoring is an invoice factoring company that understands the pressures of weekly payroll.
Financing payroll by selling unpaid invoices provides cash to pay employees, temporary staff, and independent contractors. However, payroll funding is not a loan. Instead, you sell and transfer your accounts receivable to a factoring company (Bankers Factoring). And Bankers Factoring is a factoring company and a payroll funding company providing financing.
How does payroll financing work?
Payroll finance through selling invoices, or factoring, is relatively simple and only requires an online funding application to start. Moreover, using payroll invoice financing provides two cash advances to your company from selling your unpaid ARs.
Your company fulfills orders and invoices the customer (account debtor) for services.
Your company sells its accounts receivable to Bankers Factoring, a payroll funding company, in exchange for 3-to-5-day cash financing.
Bankers' payroll factoring financing advances up to 93% of the invoices, which can be used to cover payroll.
Once your customers pay in full, we settle the transaction by depositing the remaining balance of the AR, less a small fee, into your company bank account.
The initial cash advance, or the first installment, provides up to 93% of your total receivables. Then, funds are deposited into your account the same day you agree to sell your invoices for cash. Therefore, your business can pay temporary staff and employees and cover general business expenses.
The discount or rebate, the final installment, occurs when the debtor pays the invoices in full. Then Bankers Factoring releases the reserve funds, less a small factoring fee.
Keep reading our Payroll Financing Guide.
Payroll Factoring versus a Payroll Loan
The difference between payroll funding and payroll loan is that loans require repayment for advanced funds. Payroll factoring is when you sell your unpaid invoices to receive immediate cash flow financing. But payroll loans place liabilities on your balance sheet, with interest terms and potential loan covenants.
Payroll funding or payroll factoring financing is an alternative finance tool for businesses not ready to take on commercial loans. It is also a great solution for small businesses or startups that are unable to secure conventional financing.
Payroll financing through factoring is contingent upon your customer's (account debtor) creditworthiness. This means businesses without years of financials can secure payroll financing to keep up with weekly staffing funding.
Keep reading about The Top Payroll Funding Company.
What are the advantages of payroll factoring financing?
If your company cannot make payroll, payroll funding removes your cash flow obstacles. And so, payroll financing helps your company when it cannot make payroll. So, sell your unpaid customer invoices and receive funding within 3 to 5 days.
Selling unpaid invoices removes cash flow issues and provides staffing financing.
Fast funding process of 3 to 5 days. Easy to Apply for Payroll Financing.
Same-day account funding once initial setup complete
No hidden fees or charges
Easy to qualify in comparison to payroll loans
No balance sheet debt that hurts future cash flows
Helps establish credit for startups
Finances extended credit terms to customers or debtors
Flexible options with the ability to increase monthly funding through increased receivables
Potential to expand the business and unleash new sales growth with payroll services
Keep reading the full article, What to Do if You Cannot Make Payroll?
What industries qualify for payroll factoring?
All industries can use payroll funding. Payroll funding helps businesses that extend credit. Payroll factor financing companies inject working capital into your business that depends heavily on staffing financing.
Factoring can help any company that waits between 30 and 120 days for B2B/government clients to pay. Have the money to pay your taxes.
Common payroll factoring industries include:
What is Staffing Funding?
Staffing factoring is a form of payroll funding focused on businesses with people staffing operations. Factoring for a staffing company is common, especially with weekly, bi-weekly, and monthly payroll expenses. Staffing factoring finance provides working capital to fund small businesses, startups, and staffing companies. If your business needs capital to meet payroll for 1099 contractors, W2 employees, and other staff, payroll staffing funding can help you.
Keep reading our full article, Payroll Funding with Staffing Factoring Finance.
Benefits of Advance Payroll Factoring
At no additional cost, Bankers Factoring Payroll Funding provides the value-added services with no overhead expense of:
Credit department to evaluate the creditworthiness of customers (debtors)
Receivable department to manage the full-cycle AR process
Time savings for your internal staff – no more runs to the bank for deposits
Bad debt protection insurance from customer slow pay, insolvency, or bankruptcy
Experience access to a 24/7 online reporting portal with advanced features
Responsive back office
Ready for the owner-employees of Bankers Factoring to help you grow your business through the best payroll factoring with bad debt protection? Use our fast online factoring application or call the toll-free number 866-598-4295