Commercial Cleaning Factoring and Janitorial Companies Funding
Get Funded Weekly even with Once per Month Billing with Accounts Receivable Factoring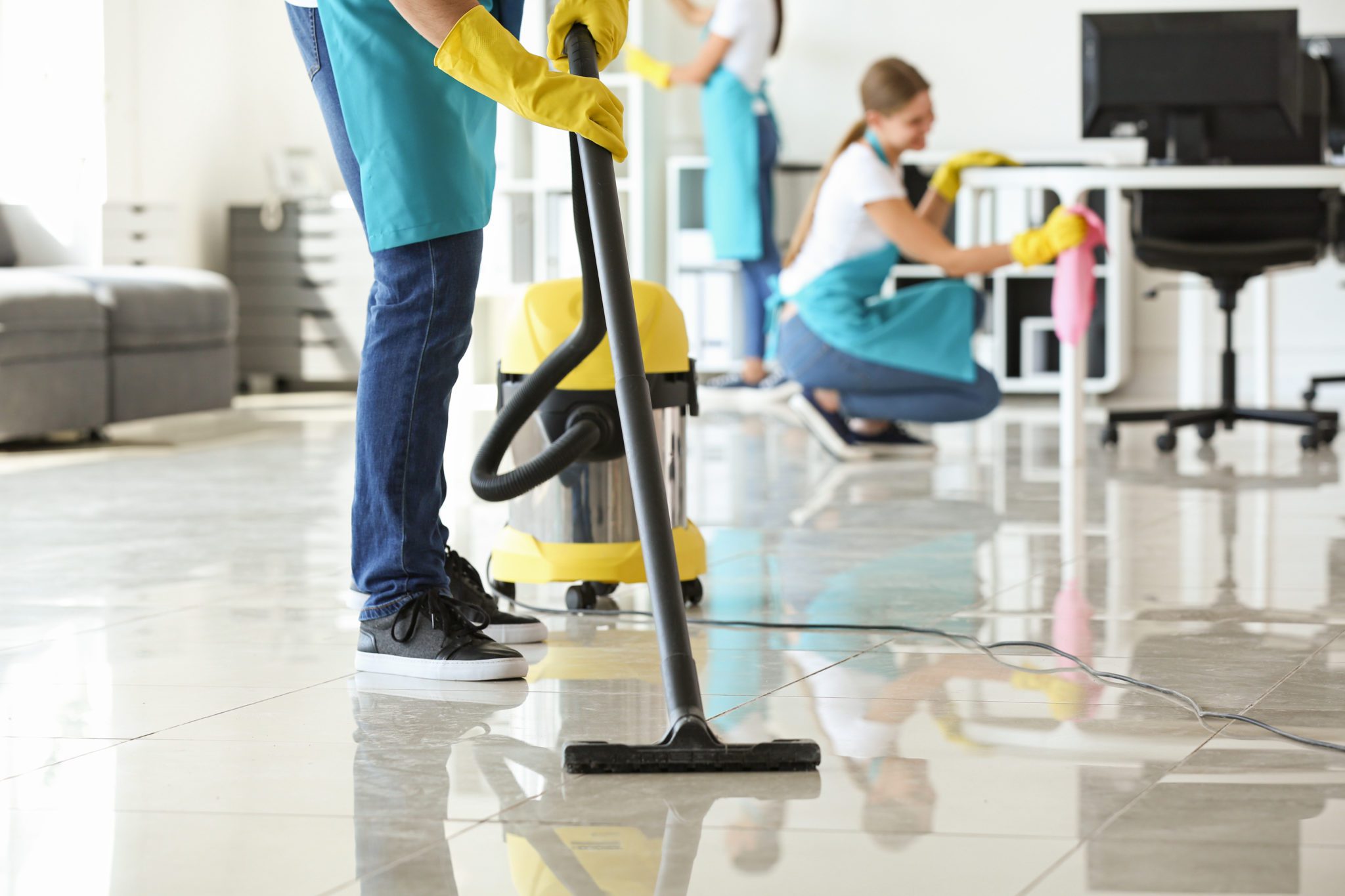 Weekly Payroll versus 30-60 Day Terms
The Janitorial and Commercial Cleaning Industry is worth more than $250 billion annually in the US. Providing tremendous upside for entrepreneurs and startup cleaning companies looking for new janitorial customers. Cleaning Company business owners often take on customers with extended payment terms causing cash flow issues. Many janitorial businesses fail early on from poor financial management. As one of the award-winning invoice factoring companies, Bankers Factoring can help with janitorial company payroll financing by turning unpaid invoices into same-day working capital.
We understand how janitorial services work and have a funding solution for your company's situation.
Please read our article on invoice financing for cleaning companies at janitorial company financing.
Bankers Factoring helps Janitorial Cleaning Companies with cash flow solutions without going to the bank. Our janitorial clients need working capital for payroll funding, supplies, and overhead. We remove the burden of illiquidity through invoice factoring funding for monthly invoicing in the janitorial industry.
Learn how your Janitorial Company can secure weekly payroll Funding for Monthly Invoicing and overcome your cash nightmares even if your customers only want once-per-month billing which is a janitorial industry norm.
What is Prebilling Factoring for Monthly Invoicing?
Invoice factoring, also called Accounts Receivable (AR) Factor Financing, is a transaction where a Janitorial Company sells its open invoices to Bankers Factoring. Bankers Factoring (Bankers) cash advances up to 93% of the invoice value to the cleaning company.
For example, your Janitorial Cleaning Company invoices its commercial customer once per month with NET 30 terms. However, you pay your cleaning company staff weekly for their services. You can have 4-7 weeks of payroll out before you see a payment. In this case, the Janitorial Company business owner must have the working capital to cover 60 days or more of payroll funding and operating expenses. Bankers helps, as your factoring company purchases your invoices.
With Invoice Factoring for Pre-Billing Invoicing, the Janitorial Company can sell its weekly pre-billed invoices to Bankers Factoring before submitting their monthly invoice to the customer (account debtor). By selling the open receivables, your company has immediate funding available. This process is called Pre-Billing Factoring. You will see this pre-billing occasionally in security guard companies, too.
What is Janitorial Company Pre-billing Factoring?
Prebilling Factoring is a tool for cleaning businesses to factor invoices before submitting their monthly invoice to the customer. For instance, large call centers, not-for-profit organizations, and other large public entities require their cleaning company to submit monthly invoices. By prebilling Factoring, our clients can access their immediate working capital to keep up with the weekly payroll.
Prebilling Factoring helps Janitorial Company business owners retain employees, acquire new customers, and keep up with payroll and other business expenses.
Small businesses have a poor chance of getting a bank loan, business loan, or a traditional bank credit line. Versus an expensive cash advance, get fast cash from an invoice factoring company that funded their first small business janitorial company in 1998.
Visit our previous article, "How to Finance a Janitorial Company," to learn more.
How Does Once Per Month Invoice Factoring Work?
Once your Janitorial Company services are rendered to your customer, generate an invoice to factor your completed work. This prebilling process eliminates the wait to only factor your Janitorial Cleaning Company invoices once per month. With our AR Insurance, our once-per-month invoice factoring comes with bad debt protection on your large janitorial customers.
Once-per-month invoice factoring helps Janitorial and Cleaning businesses with cash flow solutions. Prebilling invoice factoring solves your once-per-month invoice customers. Eliminate the wait of 60 days or more to get paid for rendered services.
Visit our previous article, "Same Day Invoice Factoring," to learn more about once-per-month invoice factoring.
What is the Prebilling Invoice Factoring Process?
Submit weekly prebilled invoices and have a consistent cash flow for your cleaning business growth plans. The process of invoice factoring is straightforward. The overall prebilling invoice factoring process is unlike the traditional or debt-financing solutions. Invoice Factoring agreements are not debt on your balance sheet. Sell your invoices and get cash funding – no balance sheet debt or loan obligations.
The Janitorial Prebilling Invoice Factoring Process follows these easy steps:
The client delivers services and generates weekly invoices for Bankers Factoring. These are the Prebill Invoices being sold to Bankers Factoring.
The client sells Janitorial open invoices to Bankers Factoring.
Bankers Factoring approves the factoring transaction and provides immediate cash funding for up to 93% of the invoice value.
Bankers Factoring receives payment from the account debtor per the agreed terms with the customer. Upon receipt of the payment, Bankers Factoring remits the remaining balance, less our small factoring fee.
Visit our previous article, "How AR Factoring Works," to learn more.
How To Qualify for Prebilling Invoice Factoring for Monthly Invoicing?
Invoice Factoring depends on the creditworthiness of the account debtor or the customer paying the receivables. Janitorial Company business owners in financially distressed scenarios benefit from our AR factoring due diligence process. Do not worry if your startup cleaning company lacks credit or if your personal credit has taken a hit.
If your Janitorial Company has open invoices for rendered services, we can eliminate the once-per-month invoice wait through factoring for janitorial service.
A completed factoring application
An accounts receivable aging report
A copy of your Articles of Incorporation
Invoices to factor with confirming delivery of service or product information
Credit-worthy clients-not driven by your credit score (we will check on their credit for you)
A business bank account
A tax ID number
A form of personal identification
What is the Cost of Janitorial Prebilling Invoice Factoring for Monthly Invoicing?
Prebilling Invoice Factoring is an efficient cash funding solution to supplement your Janitorial Company's cash flow. Our Prebilling Invoice Factoring service has fees starting at .95% per 30-days for our Janitorial clients. Invoice factoring is less expensive than high-interest debt such as Merchant Cash Advances. Understanding Factoring Rates may seem complicated at first. Still, our owner-employee team is here to remove obstacles in your funding path with our easy-to-understand accounts receivable financing.
To learn more, visit our previous article Factoring Rates Explained for your cleaning, janitorial, and maintenance business.
Why Bankers Factoring Janitorial Prebilling Factoring?
Bankers Factoring is more than a factoring company. We provide consistent cash flow solutions with AR insurance and access to unlimited working capital. Bankers Factoring take on the credit risk when our clients sell us their invoices. We add value to your business so that business owners can capture growth opportunities. Reap the benefits of selective factoring programs for your Janitorial Prebilling Invoice Factoring needs with factoring for janitorial service.
A/R Insurance provides bad debt protection (non recourse factoring).
Cash advances up to 93% of face value on the same day as approval
Tiered Pricing for Janitorial & Staffing Startups
Cleaning Company Weekly Payroll Funding
Unlimited Access to Working Capital
Fees start at .95% for your janitorial business
Outsourced A/R Management
24/7 online reporting portal
With our high advance rate, no application fees, no hidden fees, and low discount rate or factoring fees, Bankers is the factoring service provider choice for your growing commercial cleaning company. Turn unpaid invoices into same-day cash flow.
You can also read our guide to payroll funding for all companies where payroll is their highest cost to do business and they need help with that cash flow crunch.
No more late payments with our invoice finance program for janitorial companies without hurting your customer relationships.
Ready for the owner-employees of Bankers Factoring to fund your Janitorial Agency with A/R Factor Financing? Call 866-598-4295 or go to Bankers-Factoring-Application.