Advanced Payroll Funding
Invoice Factoring for Pre-Billed Invoices from Bankers Factoring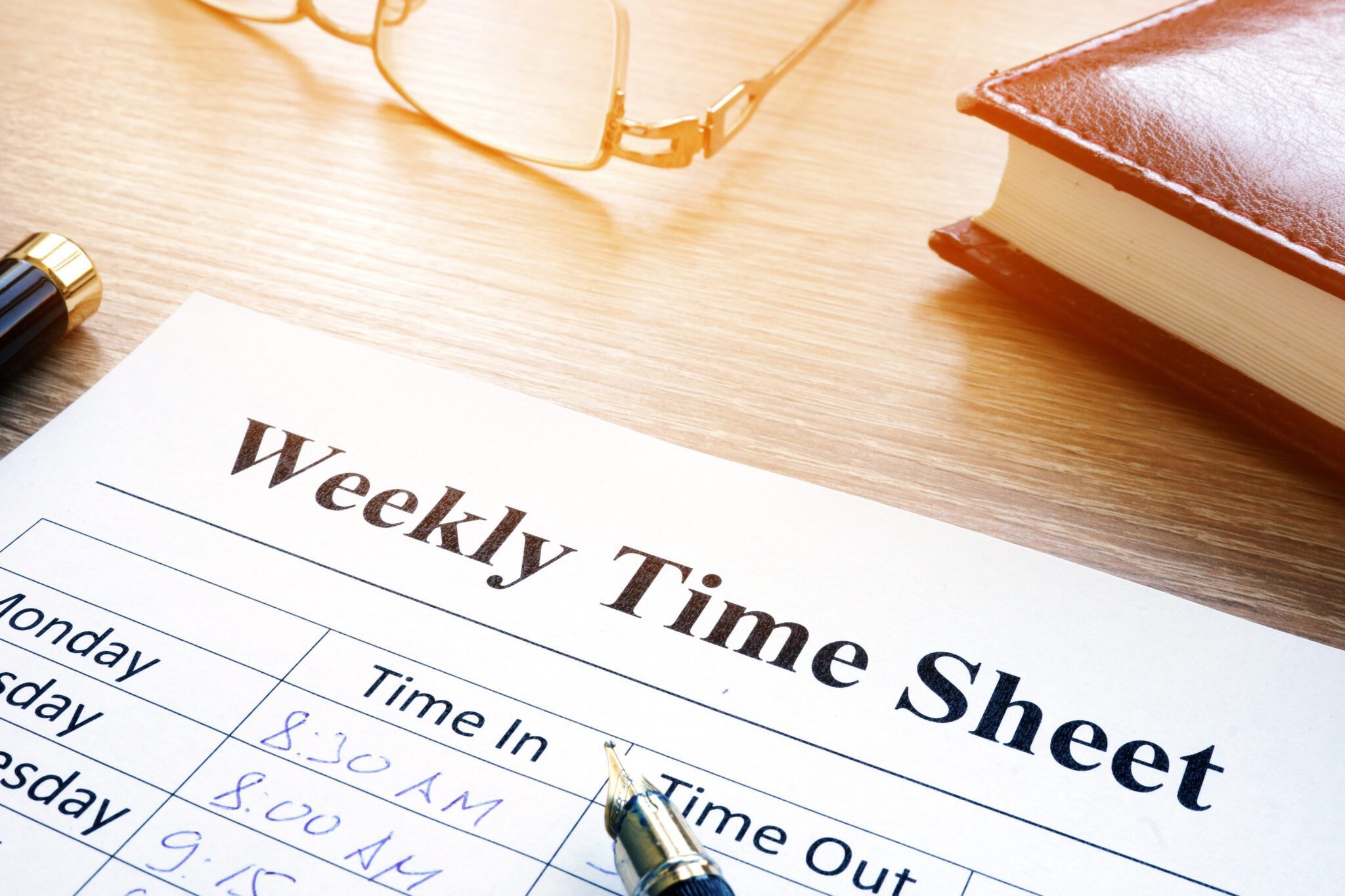 Can You get Payroll Funding with Once a Month Invoicing?
Pre-Billing Factoring Company Summary
Pre-billing factoring is seen in janitorial, security guard services, and landscaping companies. Your clients only want to be billed at the end of the month; however, your people want to be paid weekly.
How do you fix this cash flow dilemma? Our factoring clients wish they could bill weekly to match their costs with their revenue, but their customers will not allow it. If you are new and growing fast, that accelerates the problem. What to do about the pre-billing problem?
Bankers Factoring has a unique program that allows pre-billing funding based on weekly work.
You create a "phantom" invoice each week with proof that the work has been completed. Bankers Factoring funds against these pre-billed invoices via our pre-billed invoice financing. Then at the end of the month, a monthly invoice is created totaling all the pre-billed invoices that your customer will verify and pay.
If your company has cash flow issues and lacks access to bank funding, Contact Bankers Factoring today to begin your funding process. Within 3 to 5 days, your company receives up to 93% cash advances from your A/R value. Stop burning through cash and taking on debt – complete an online funding application to grow your bank account.
Read here for information on how much does invoice factoring cost.
What is pre-billing factoring?
Pre-billing factoring is a simple way of getting paid for your delivered services before your customer pays. Pre-billing is submitting invoices in the middle of a period rather than waiting until the month's end. For example, your services company invoices its customers monthly, but you pay your staff payroll weekly. In this case, pre-billing factoring can help your firm reduce cash flow gaps.
In pre-billing factoring, there is no wait for customer payment. Instead, you get cash advances up to 93% of your delivered services. Your business gets paid immediately and avoids the lengthy delay of customer payment cycles.
What is a factoring company?
An invoice factoring company is a financial institution that funds small businesses through accounts receivable factoring, which is advancing them 80-93% against their open invoices.
Accounts receivable (A/R) are the invoices you send to your customers when they buy from you. The money owed to you by these customers is known as your receivables. For example, suppose a customer purchases a product from you for $1,000. In that case, they will receive an invoice for $1,000 after completing their purchase. You may wait for payment because most people pay at the end of each month or quarter (for example). Some of those invoices will get paid months later!
Factoring companies buy these unpaid invoices or uncollected invoices from businesses like yours at a discount to provide fast working capital. Pre-billing services help you get paid sooner and never miss payroll.
Related article: What is an Invoice Factoring Company?
How does a factoring company work?
As a small business owner, you likely rely on factoring companies to help make ends meet. A factoring company is a funding stream for your business. We will buy your remaining invoices at a slight discount in exchange for immediate payment and then manage the A/R process for you.
For example, if you have invoices worth $100,000 and the factoring company purchases them at a 90% advance, your business receives $90,000 in cash funding the same day of account setup. Once your customers pay off the invoices, we release the remaining balance less the discount rate (also called the factoring rate).
The benefit of having an account with one of these financial companies is that they can provide instant cash flow when money may be tight. This institution does not lend money like traditional banks but purchases invoices from businesses. Factoring companies speed collection cycles giving your business to have more funds in your bank account.
Related article: How Does a Factoring Company Work?
How do I qualify for factoring services?
Before you can qualify for invoice discounting or factoring services, you must meet the following requirements:
Having existing A/R invoices with creditworthy customers is an important requirement. We can still provide commercial funding if your business credit rating is poor.
Your invoices must be free. Meaning there are no existing liens on your A/R or business assets. If your company has existing liens, Bankers Factoring offers EIDL, SBA Loan & Tax Subordination.
Your business location is in the United States, with supporting documentation like articles of incorporation, tax ID, and A/R aging summary.
Related article: 8 Requirements to Qualify for Invoice Factoring Services
How much does a factoring company cost?
Factoring companies charge a percentage of the invoice value. The percentage rate is called the discount or factoring rate. Determined by your customer's creditworthiness, the value of invoices, and the volume of receivables.
There are two types of factoring costs: setup fees and ongoing fees. Setup fees are one time charges that cover the expense of setting up your account with a factoring company and getting them to work with you. Ongoing fees pay for their services once they are working with you on an ongoing basis.
Together your discount rates and fees make up your actual cost of factoring.
Related article: Factoring Fees and Rates Explained
Bankers Factoring Pre-Billing Funding Services
The process of getting your business financed through a factoring company is easy. The best part about this type of financing is that you do not have to wait weeks or months for approval. Instead, you get paid immediately, not on your customers' longer payment terms. Turn unpaid invoices into same day working capital.
If you have questions about our factoring services or want more information about how we can help your business grow with our accounts receivable financing for labor intensive companies. With bank loans even harder to qualify for, have the best of both worlds, a low factoring fee with non recourse factoring from one of the few award winning invoice factoring companies. Turn unpaid invoices from slow paying customers into same day working capital.