Fast Invoice Factoring Now
One of the Best AR Financing Companies
Why wait 30-90 Days for Invoices to Pay? Get Fast Invoice Factoring Services Now.
Get more money than what banks offer with Invoice Financing from Bankers Factoring company.
Start-Up Friendly. Local & Employee-Owned. Habla Español.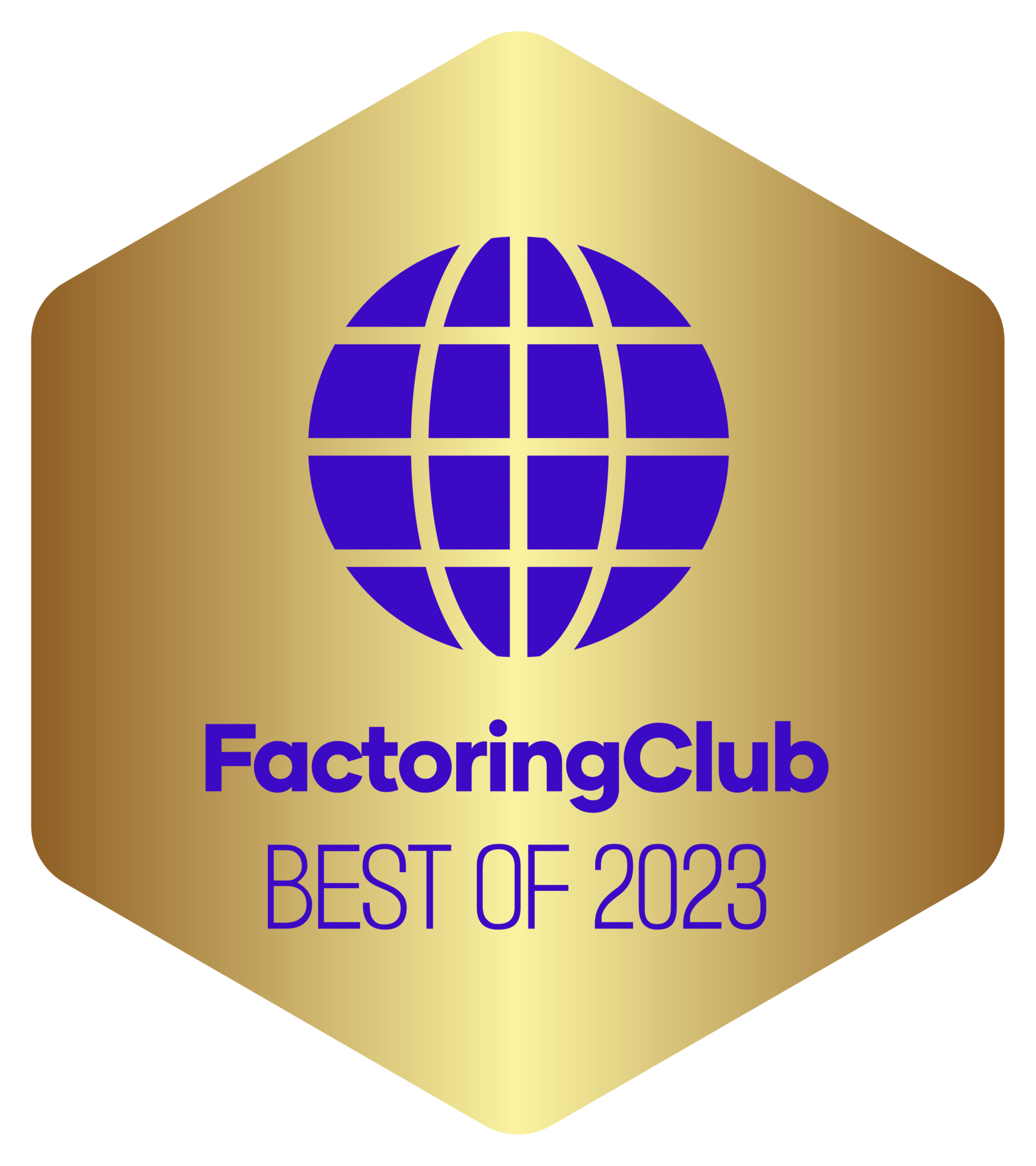 Competing against deep-pocketed competitors? Level the playing field by turning unpaid invoices into cash with Bankers Factoring. Complete the Encrypted Factoring Application in 7 minutes to get the necessary working capital to pay employees and your other business expenses.
You will like how invoice factoring or accounts receivable financing works at Bankers Factoring with our low factoring fee and high factoring advance rate.
Turn your outstanding invoices into same-day cash flow with an award-winning invoice financing company, Bankers Factoring. Small businesses turn to us every day to fix their unpaid invoice problems using our non-recourse invoice financing with the lowest invoice financing cost. Even with bad credit, we can give your business funding via small business invoice factoring.
How AR Financing Works at Bankers
Accounts Receivable financing and invoice factoring are quick and safe from Bankers. Receive 80-93% of invoice value the same day after setup from our award-winning people at one of the best invoice financing companies. You will like how receivable financing works at Bankers Factoring with our non-recourse accounts receivable factoring. If a bank turns down your account receivable loan, there's no need to worry. At Bankers, we understand the value of your business's outstanding invoices more than traditional lenders do. When you apply for accounts receivable factoring with us, not only do we prioritize your needs, but we also provide exceptional service.
You can also read Why Use Invoice Factoring to learn more about how accounts receivable financing can improve your cash flow and meet your business needs.
We take the Credit Risk as part of our non recourse factoring/AR financing.
Factoring Discount Rates .9-1.5% per 30 Days.
Help when a bank or credit union denies your accounts receivable loans.
$20,000-$4,000,000 Invoice Factoring Credit Line.
Your Customer's Credit, Not Your credit history and credit scores. The customer pays the lockbox.
Fast Option for business loan line of credit turn down and high MCAs interest rate.
You Pick the Invoices to Factor within your accounts receivable.
Fast funding within 24 hours with an immediate cash advance.
Accounts receivables financing frees up working capital.
Purchase Order Financing plus Invoice factoring.
No Hidden Factoring Fees and a high advance rate.
Both a short term and long-term funding solution.
Low AR business financing rates from one of the few award-winning factoring companies.
Bankers Factoring company pays you same day via bank wire into your business bank account.
Bad Debt Protection versus expensive credit insurance.
Same-Day Funding 80-93% Cash Advance Rate against your invoice amount.
You pick the type of accounts receivable financing options you want for fast cash.
Special programs throughout the United States for:
I like it that Bankers Factoring understands the nuances of my wine import business. The other small business loan and invoice factoring companies I talked to didn't seem to grasp my specific needs. I love their invoice financing solution and our invoice financing arrangement. Bankers was the best of the financing options to improve my cash flow and give me more business opportunities. I love my customer experience at Bankers.

Sara H, Wine & Spirit Importer
Fast Funding
"*" indicates required fields
Award-Winning & Fast Invoice Factoring Services
We want to be your award-winning, non-recourse invoice financing company with easy-to-understand rates and great client service. Small businesses turned down for a bank loan or offered low lender advances? Invoice financing works by when Bankers Factoring company purchases your outstanding receivables at a slight discount, and then you outsource to Bankers collecting payment.
Turn your small business accounts receivables into same day working capital and watch cash flow issues disappear. Turned down doe a bank accounts receivable loan? Invoice Discounting fast versus unpaid invoices for business owners from an employee-owned invoice factoring company. Small business owners turn to receivables financing from Bankers, and we hope you do too. Let us fund you fast to remove cash flow headaches and worry about the customer payments in 30 to 60 days.
Take on Larger Customers with A R Financing
Go after larger purchase orders and take advantage of growth opportunities with our safe and fast Accounts Receivable financing. You will like how accounts receivable financing works at Bankers, an award-winning accounts receivable financing company. Factoring accounts receivable financing will let you safely grow your business, and accounts receivable financing frees up working capital held hostage by your unpaid invoices. We become your credit department with customer credit checks and a free credit manager. Unlimited cash flow is not based on business owner credit.
With Bankers Factoring, the application process is simple. Moreover, it's not based on your personal credit score or credit rating, but rather on your customer's creditworthiness. This allows you to fund your business growth using A/R financing/invoice factoring, which can help improve cash flow and get paid faster.
Ready for the owner-employees of Bankers Factoring to help you grow your company with our invoice funding, including bad debt protection? Use our fast online factoring application or call the toll-free number 866-598-4295