A Guns & Ammo Factoring Company
Improve Cash Flow with Firearm Invoice Factoring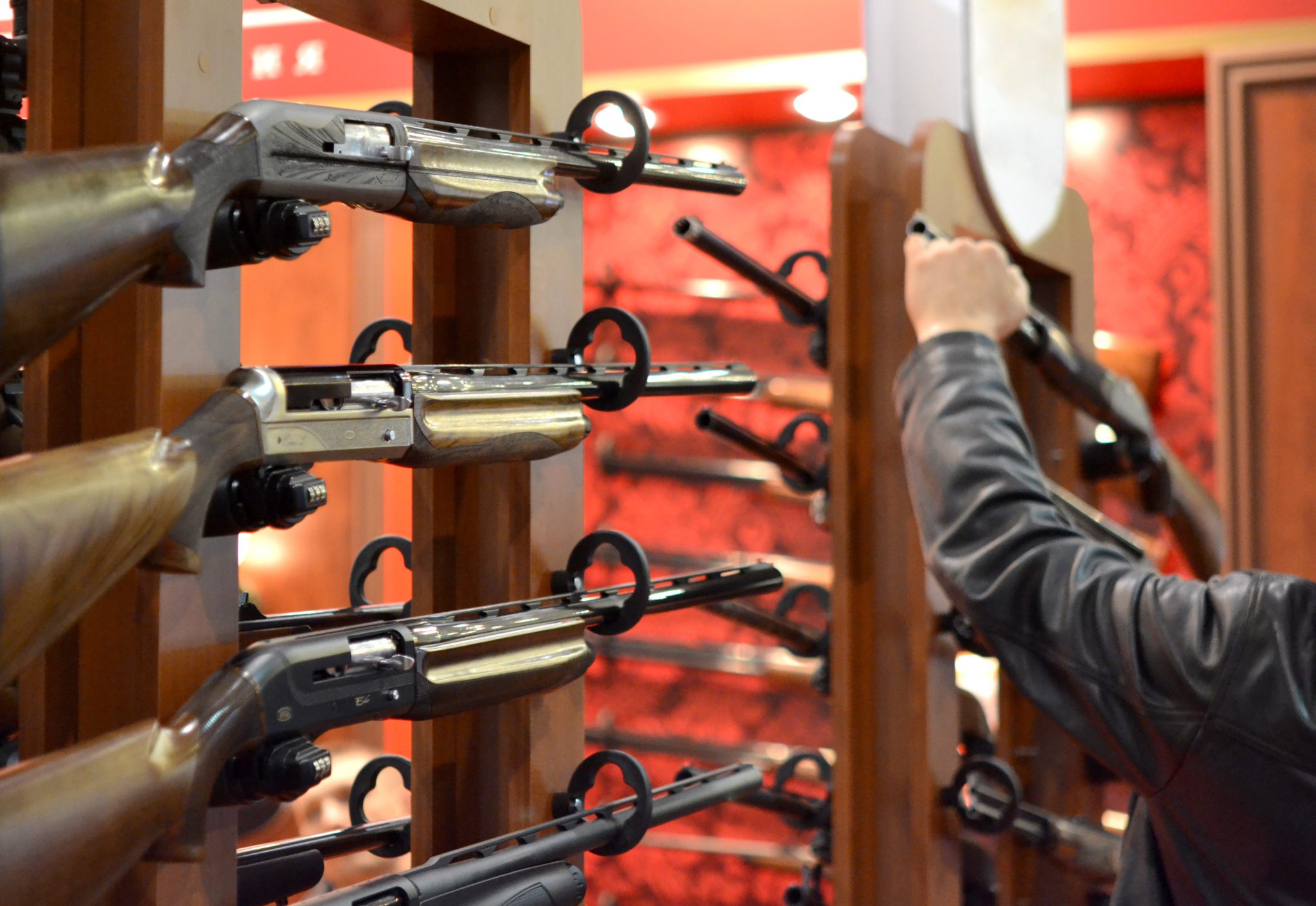 Can Ammunition Invoice Factoring Grow My Business?
Firearm and ammunition companies seeking commercial financing face the same obstacles as other startups and entrepreneurs. However, they also have the additional hurdle that many banks will not lend to the firearm industry because of political pressure. They could turn to expensive Merchant Cash Advances (MCAs) loans, but firearm invoice factoring is a better option.
Their best choice is firearm & ammunition factoring from Bankers Factoring. We are an experienced group of outdoorsmen with a thriving ammunition and firearm factoring portfolio of client firearm-related companies.
Over 90% of small businesses fail due to a lack of cash flow. That's because it is hard to secure traditional financing in our current economic world for Firearm and Weapons businesses with strict loan terms, repayment conditions, and covenants.
Interest Rates are Up, and Firearm Funding Choices Shrink
Interest rates are increasing, credit cards increase your debt, and eventually leverage high-interest debt to cause even worse financial distress in the future. Thus, it is scary to go down the path of poor working capital to distressed finances and potential bankruptcy.
Bankers Factoring removes the burden of Firearms and Weapons companies from asking friends and family for Funding. Moreover, we create customized business financing plans that do not include any of the previously mentioned costly forms of debt.
With Bankers Factoring Non-Recourse Invoice Factoring, we provide a complete business financing plan for Firearms and Weapons startups, entrepreneurs, and growing companies.
Have You Considered Firearms and Ammunition Factor Financing?
Factor financing, also called invoice or accounts receivable (A/R) factoring, is an adequate cash flow solution for firearms manufacturers, dealers, and wholesalers that ensures consistent in-flows.
Invoice Factoring is common in the firearms and weapons industry, especially for clients who are vendors supplying Walmart, Bass Pro Shops, Sportsman Warehouse, and other national and regional retailers. These commercial clients require extended payment terms that cause gaps in the Firearms business's cash flow.
The benefit of invoice factoring is that it eliminates the wait of 30, 60, or 90 days to receive payment from the customer. In addition, with Bankers Factoring Non-Recourse Factoring, your business receives a cash advance the same day as funding approval.
Unlike a traditional bank loan, factoring is debt-free and grows as your company's receivables grow.
Learn more in our previous article, "Why Companies Use Invoice Factoring."
How Can You Use Factoring Financing Funding?
Factoring allows entrepreneurs, startups, and other Firearms and Weapons businesses to have working capital for operating expenses and growth. Here are some common examples of how our clients deploy their factoring funding:
Pay vendors more efficiently and develop more substantial credit, which can improve payment terms
Payroll funding for current staffing or acquiring new personnel
Purchase more inventory to fulfill new sales opportunities
Invest in your production capabilities
Expedite your logistics and lead times
How Does the Factoring Process Work?
The invoice factoring process is straightforward for Firearms and Weapons companies. Unlike traditional bank lending, the process is contingent upon the creditworthiness of your customers. Since Bankers Factoring is buying the receivables from your customer (the account debtor), we assess their ability and history for repayment.
Contact us today if you have receivables for a commercial client or government entity. We can complete the application and approval virtually.
The steps in a standard ammunition invoice factoring transaction:
1. You deliver your product to a customer and generate an invoice for this week
2. You send the Bankers Factoring your receivables and other documentation for your funding application
3. The same day as approval, we cash advance your company up to 93% of the invoice value
4. Your customer (account debtor) pays Bankers Factoring in the total value of the invoice. We pay you the reserve balance minus a fee. This is called the discount or rebate and concludes the factoring transaction.
Visit our previous article, "How Invoice Factoring Works," to learn more.
The Benefits of Factoring Financing
The same-day funding from factoring financing helps firearms companies in a tight squeeze with little time to maneuver. Unlike other commercial funding forms, invoice factoring is a straightforward and quick process.
If your business is in a squeeze to meet payroll, cover leases, or acquire material or merchandise, non-recourse factoring from Bankers Factoring removes working capital constraints.
In today's economic world, receiving financing for your firearm & weapon business needs from traditional lenders like banks is much harder. Those who qualify may deal with stringent loan terms and tough repayment conditions.
The Bankers Factoring Advantage
At Bankers Factoring, our team of employee-owners understands how important your cash flow is to your business. We customize a cash flow management plan for each client that enables consistent growth with adequate Funding.
A/R Management: we include back-office support in our factoring fee, and we manage your collections, allowing you to focus on business growth
Non-recourse factoring: we take on credit risk, providing bad debt protection to your clients. We carry that risk if the account debtor fails to pay due to bankruptcy or protracted payments.
Tiered Pricing: we provide startups and all clients with unlimited capital, rewarding our clients for growth through tiered factoring fees.
Same-day Funding: we provide same-day Funding after approval. Our same-day Funding offers up to 85% of the invoice value.
A quick and easy approval process: unlike traditional bank loans, our approval process is expedited if you have read all the requirements for approval.
Poor Credit Business Owners Can Apply: If you are a business owner with poor credit, a distressed financial situation, or a recent bankruptcy, invoice factoring is an excellent solution. Invoice factoring approval is based on the creditworthiness of your customer.
Read why our clients choose Bankers Factoring.
Ready for the owner-employees of Bankers Factoring to fund your weapons and ammunition company? Call 866-598-4295 or go to Bankers-Factoring-Application.