What is a Factor Financing Company, and How Does it Work?
Is Invoice Factoring Lending?
A Factoring Company Turns Your Accounts Receivables into Working Capital for a Small Factoring Fee

Accounts Receivable Factoring Finance as a Solution to Cash Flow Problems.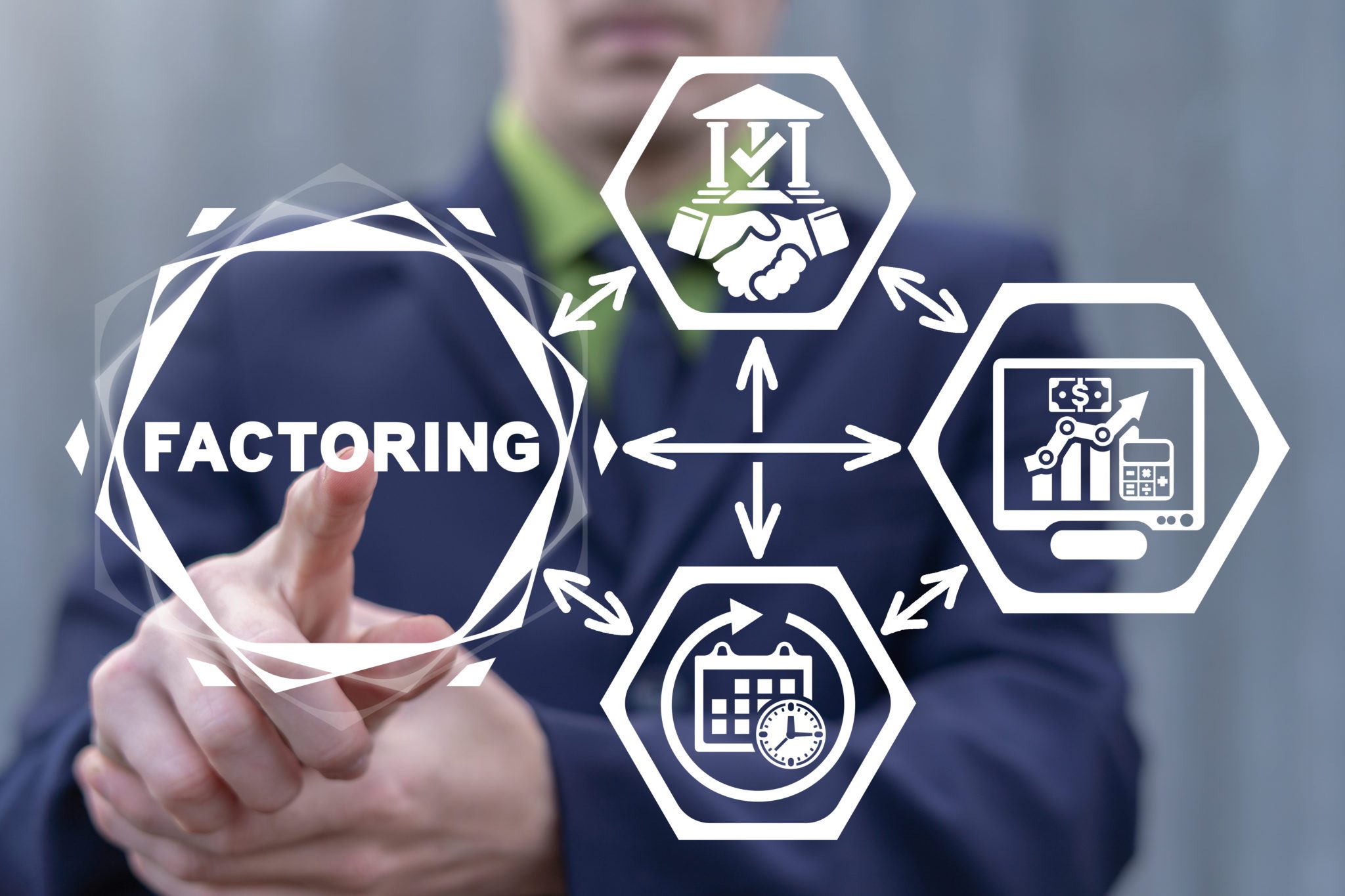 Can I Turn Net 30 to 90-day Invoices into Safe and Ready Cash with Factor Finance?
Entrepreneurs work hard to make their dreams become a reality. They are investing their life savings into their business. But when business owners spend endless days on the road and sleeping in hotels, they stress over making payroll every two weeks. You need a factor financing funding source to turn 30 to 60-day-old A/R into working capital you can get the same day.
Factoring financing, invoice factoring, invoice discounting, invoice financing, or accounts receivable factoring removes the stress of poor cash flow and limited working capital. In fact, startups and growing companies benefit from it to sustain business operations and acquire new customers. Small business loans are difficult to qualify for from banks and other traditional lenders. Factoring is not a loan, but the purchase of your solid B2B and B2G outstanding invoices from factoring companies.
You can also read how does a factoring company work and what is a factoring company and what is your best choice to learn about receivables factoring for small business.
What is a Factoring Company?
By selling your open ARs to Bankers Factoring Company, you can receive up to 93% of the value and immediately have payroll funding. Hence, no more hassle of meeting bi-weekly payroll because of poor working capital.
Invoice factoring helps companies take on large commercial accounts with payment terms of up to 90 days. Bankers Factoring non-recourse factoring solutions close cash flow gaps for businesses in many industries. factor Financing is both a short term and long term receivable funding solution.
Please read our article who qualifies for a factoring company by using your accounts receivable when factoring receivables to receive immediate cash as one of the better financing options.
What is factoring financing?
Factoring provides businesses with accounts receivable financing through selling open invoices or selling their open accounts receivable. Thus, financing your business with invoice factoring is a quick and easy way to meet payroll funding without expensive merchant cash advances (MCAs). Even if you were turned down for a business loan or bank line of credit based on your A/R you can turn your invoices into working capital.
How does factoring provide financing?
When our clients sell their ARs to Bankers Factoring, we provide two cash payments. The initial cash advance is up to 92% of the A/R value. We then issue the second payment, the factoring rebate, for the remaining balance, less our small fee.
You can also read our article about funding your business with A/R financing when you factor your customers' invoices based on their credit strength.
If you want to learn more, then visit our previous article How Invoice Factoring Works from an award-winning invoice factoring company.
What is the process for factoring in financing?
The process is quick and easy and provides working capital when startups and business owners need it most. Unlike bank loans, which are real estate driven, factoring companies place a high value on your accounts receivable. Bankers Factoring has an easy application process with a promised factoring proposal in 24 hours from an award-winning invoice financing company.
Here are the steps of factor financing:
Client first invoices customer (account debtor) for delivered goods or services
The client then submits the factoring application to Bankers Factoring
Bankers Factoring approves applications based on the account debtor's credit
Bankers Factoring provides same-day funding after approval of up to 93% of the invoice value.
Account debtor pays Bankers Factoring.
Bankers Factoring then releases the remaining invoice balance, less our small discount rate fee.
The rebate is the final step. We work with our clients to develop custom working capital management solutions to sustain cash flow.
If you want to learn more, visit our previous article Understanding Non-recourse Factoring as a funding method.
How to qualify for invoice factoring with a factoring company?
To qualify for AR factoring, your business must have open receivables from a business-to-business (B2B) or business-to-government (B2G) entity. Moreover, invoice factoring approval depends on the customer's creditworthiness (account debtor).
Invoice factoring is an outstanding solution for business owners with distressed financial situations. Business owners may have issues from being bankrupt, poor credit, or seasonal business demands. Bankers Factoring works with financially distressed businesses every day to remove the hurdles of traditional lending. We fund based on your customer's credit profile, not your credit history
Read Business Financing through receivable factoring finance and see that factoring is not a small business loan or factoring loan but an asset sale of your A/R.
A completed factoring application
An account receivable aging report
A copy of your Articles of Incorporation
Invoices to factor with confirming delivery of service or product information
Credit-worthy clients (we will check on their credit for you)
A business bank account
A tax ID number
A form of personal identification
Read a guide to funding your business with accounts receivable financing or invoice discounting.
Is invoice factoring financing right for my business? Is factoring a loan?
A/R factoring removes the burden of cash flow gaps due to slow payers and long credit terms. Small businesses are left waiting for cash when your customers have net 30, 60, and 90-day payment terms. If your business lacks working capital or funds, then we can help you.
Please read the pros and cons of factoring your A/R and see the benefits of a factoring company with high advance rates.
Here are everyday situations when business owners use factoring financial services:
Industries that use invoice factoring financing
We work with clients from entrepreneurs, startups, and growing companies in many industries and sizes. Some of the many industries Bankers Factoring works with include:
How much does invoice factoring finance cost?
The cost of factoring is determined by your invoices' financing amount, volume, and credit quality. In general, fees range from .75% to 3.5% per month. Bankers Factoring offers tiered pricing for startups that rewards growing businesses with cheaper factoring financial services.
To learn more, visit our previous article, Factoring Rates Explained when using invoice financing or accounts receivable financing for unpaid invoices.
Bankers Factoring adds value to our client's business by solving the cash flow struggles through our A/R factoring solutions. Our non-recourse factoring provides bad debt protection covering our clients from default on the receivables. Our factoring solutions provide Total A/R Management, allowing business owners to grow their companies.
Please read the 6 causes of cash flow problems and how factoring receivables can help with your cash needs.
We help businesses with no working capital move to have a steady cash flow and improved business operations. We manage the process and take on the credit risk if the invoice is slow or short-paid.
Read how do you factor accounts.
Why is A/R factor financing from Bankers Factoring?
You receive the following with our Factoring Services:
Take advantage of our factoring financial services today. Once set up, we can even fund you on the same day. And remember, we are a non-recourse factoring company, unlike many other invoice factoring companies. With offices throughout the United States, from Hawaii to Florida, we have a local factoring office near you. Find out about the benefits of factoring unpaid invoices with Bankers Factoring.
Ready for the owner-employees of Bankers Factoring to fund your entrepreneurial dreams with factoring financing? Call 866-598-4295 or go to Bankers-Factoring-Application.