Invoice Factoring Requirements: Does Your Business Qualify?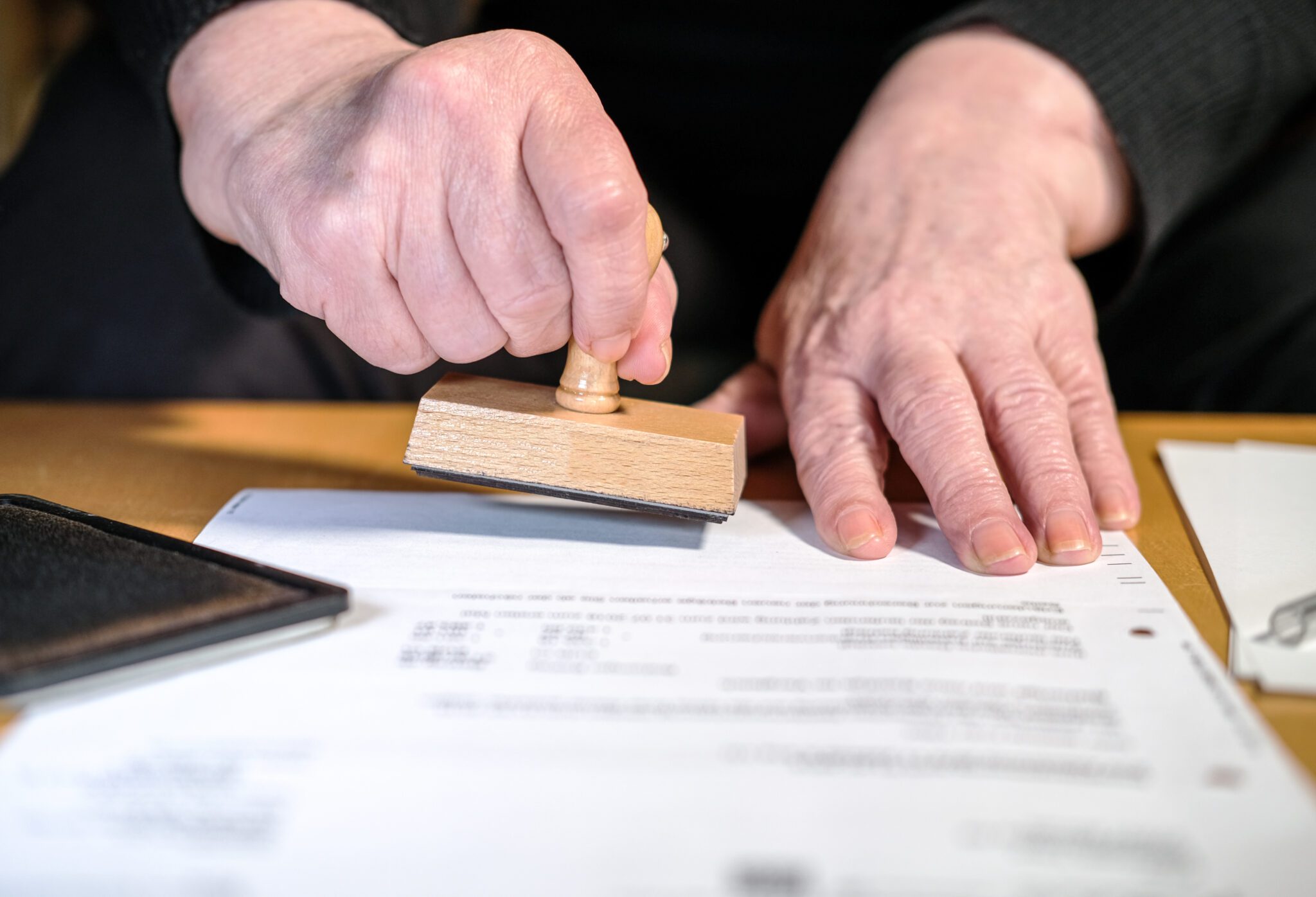 Qualifying for Receivable Factoring
In 2022 over 5 million new businesses started. With Entrepreneurship playing such a prominent role in our economy, small businesses need access to working capital (Inc.com). Entrepreneurs spend countless days raising money, investing their life savings, and dealing with cash flow struggles. Start-ups need cash flow funding.
If you can't wait 30-60 days for invoices to pay, qualifying for factoring services with Bankers Factoring can save your business financial distress or even failure.
Avoid lengthy financing processes and strict underwriting standards by selling your invoices to Bankers Factoring. Within five days, your business can receive cash advances up to 93% of your unpaid accounts receivable (A/R). The best part of Bankers Factoring is our bad debt protection, which means we take on the credit risk.
Complete our encrypted funding application today if your business needs financing or cash flow management.
If you are a small or medium-sized business, working with a factoring company can be an excellent option for getting the cash flow you need to grow your business. Many companies use factoring to cover payroll, pay expenses, and expand operations. Factoring is an option no matter what industry you are in, with just a few requirements to qualify.
Related article: How Does a Factoring Company Work?
What is invoice or receivable factoring?
Factoring is a financial product that allows small and medium-sized businesses to access more funds than they could get through traditional methods of borrowing. With factoring, you can receive cash advances based on your invoices, which means you do not need to pay out of pocket for financing. Selling invoices is ideal for covering payroll and paying expenses, expanding operations into new markets, or opening new locations.
Related article: What is Invoice Factoring and How Does it Work?
What are the requirements for a factoring company?
The main requirement for working with a Bankers Factoring is unpaid invoices from your customers. Qualifying for factoring is more accessible than traditional financings, such as conventional loans or lines of credit. Bankers Factoring conducts a soft credit pull for our new clients – we like to see FICO scores at 525 or higher.
Read our previous article, 8 Requirements of Invoice Factoring Services
to learn more.
Do You Qualify For Invoice Factoring?
Sell Your Invoices to the Best Factoring Company and receive working capital on the same day of your approval. To qualify with Bankers Factoring, you need to meet the following criteria:
Creditworthy Customers
If you are wondering whether your customer's invoices qualify, below are the criteria for receivable factoring services:
Your Customers Must Strong Credit: if your customers (account debtors) have established credit and payment history, you will have access to factoring financing. As your business grows, so does your ability to acquire additional working capital.
Your Customers Must Be Able to Pay Their Bills on Time: if the customers you are doing business with cannot pay their invoices within terms, it will be challenging to find factor financing.
3 months of Bank Statements
The first step in applying for factoring is to submit bank statements with your invoices. The bank statement you provide must be current and from a US bank. It can be an online or paper statement, but it must contain the following information:
Your account number.
Your business name.
The dollar amount of your average daily balance for the last 30 days.
The total amount deposited over the previous 30 days.
Employer Identification Number (EIN) – Tax ID
You can apply for a Business Tax ID Number (also known as an Employer Identification Number) on the IRS website. You will need to provide your business name, address, and other information about your company to get the number.
Minimum Monthly Sales
We require a minimum monthly income of at least $15,000 for factoring services. Bankers Factoring looks at your revenue, monthly accounts receivable (A/R), and the number of invoices you have. As your business grows, we re-evaluate your monthly factoring amount. We provide access to unlimited capital if you have the invoices.
Provide the Right Documents
To be eligible for factoring, you will need to provide the following documents:
A list of your customers and their current addresses.
An A/R aging summary
Quarterly payroll taxes forms 940 and 941
A copy of your unpaid invoices
Vendor agreements with your customers (account debtors)
Articles of Incorporation
Related article: Why Do Factoring Companies Ask for Tax Documents?
Companies with invoices for B2B or B2G work can factor them for fast funding.
The Due Diligence Process In Invoice Factoring verifies your customer's creditworthiness and ensures you are selling Bankers Factoring valid invoices. Fast funding is important for businesses with cash flow issues due to seasonal business trends or extending customers' credit without cash reserves.
Factoring services provide a great way to inject working capital into your business without taking debt or giving up equity. Startups and entrepreneurs who do not yet qualify for traditional banking need invoice factoring to cover payroll, costs of goods sold, and operating expenses.
Read how invoice factoring works.
Requirements for factoring conclusion
If you are ready to start factoring, we recommend starting with a free quote for our factoring services. Completing our factoring application allows you to get an instant estimate of what your business will qualify for. Once your application is approved, we send your funds the same day and every week thereafter.