The Top Factoring Companies are Start-Up Friendly and Offer Non-Recourse Factoring
Voted One of the Best Invoice Factoring Companies in 2022 and 2023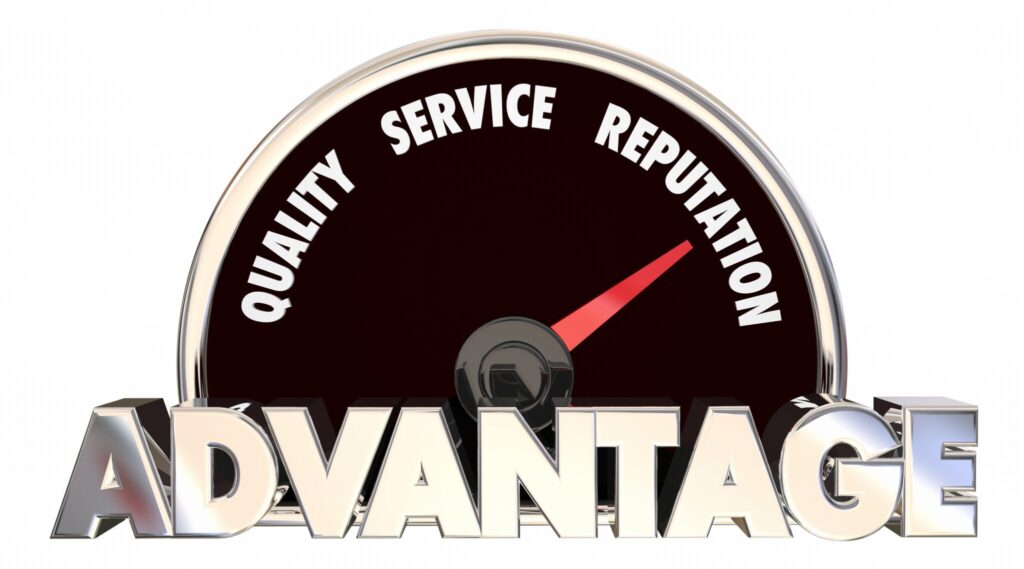 Can I Sell My Outstanding Invoices or Accounts Receivable to Improve Working Capital and Receive a Cash Advance?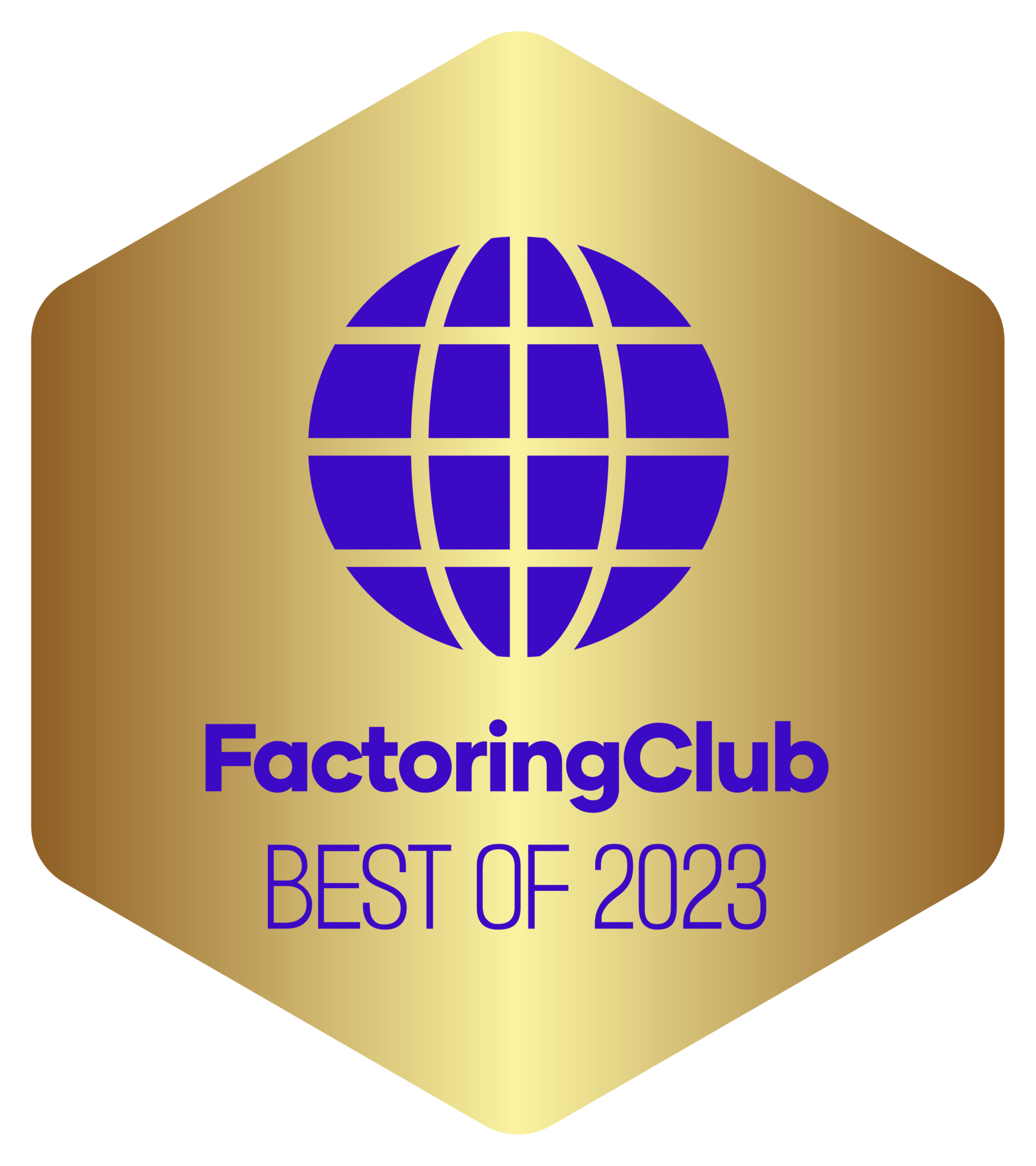 What Makes the Best Factoring Company for Your Business?
Selling Invoices to a Factor Finance Company Summary
As a business owner, after you create a sales invoice for your goods or services, who can wait for a due date that is 30 to 60 days away for payment? Sell your outstanding invoices to The Best Factoring Company (Bankers Factoring) in exchange for working capital in 3 to 5 days. Accounts receivable (A/R) or invoice factoring is a financial product to finance businesses that cannot obtain traditional lending. Factoring financing improves cash flow by accelerating the receivable cycle. The Best AR Factoring company (Bankers Factoring) buys invoices from sellers at a discount and injects Funding into your business.
Bankers Factoring also takes the credit risk giving you bad debt protection. Selling your invoices non-recourse is a fast and safe form of accounts receivable financing. Let us collect your unpaid invoices in a friendly and professional manner. Have the funds to buy more inventory and cover payroll expenses at a cost less than swiping a credit card.
Turned down by banks and other traditional lenders? We are transaction-driven, which means the discount rate is based on your customer's credit history, not yours, unlike many other invoice factoring companies.
Please read how a factoring company works so you can understand the factoring process, your factoring fees, and how we turn services rendered outstanding invoices into safe working capital. Our transparency is another reason we are one of the best factoring companies to give you business capital without ownership dilution.
In this Factoring Company article, we cover the following:
How do I sell invoices to the best factoring company?
What is the difference between invoice factoring and a business loan?
Can I sell my invoices to improve cash flow?
When do I need to use invoice factoring?
Six reasons why you need the best factoring company
What are the advantages and disadvantages of invoice factoring?
Who is the best factoring company?
How do I sell invoices to the best factoring company?
Selling an invoice is simple – complete an online funding application to begin factor financing with the best receivable factoring company. You will upload a copy of your open invoices, A/R aging summary, and provide general business information. Keep reading the full article, The Due Diligence Process in Invoice Factoring. Invoice Factoring is a type of commercial finance, and Bankers Factoring is one of the best nonrecourse factoring companies.
Selling invoices is known as the financial tool of invoice factor financing. Invoice Funding through factor financing is a simple process, and any business can qualify with unpaid invoices.
Keep reading the article Why Sell Your Accounts Receivable? So, you can get paid the same day you invoice your clients with a high advance rate.
What is the difference between invoice factoring and a business loan?
After creating a sales invoice, invoice factoring is when you sell your unpaid invoice to a factor (the factoring company) rather than borrowing money from a bank. Borrowing money from a bank or ordinary lender is considered a loan. Factor financing injects working capital into your position – no monthly interest fees.
Please read what is a factoring company is and what your best choice to read the questions to ask a factor to receive the best benefits of new business capital.
Business loans put new debts or burdens on your balance sheet that must be repaid. Selling your A/R invoices helps you overcome cash flow hurdles from long operating cycles and extending credit terms to customers.
Can I sell my invoices to improve cash flow?
AR factoring companies provide invoice factor finance to help you improve cash flow and your financial position. Invoice factoring offers a consistent, trusted, and flexible funding source if your business needs quick cash flow. Contact Bankers Factoring today to work with a financial expert and develop a factoring plan for you.
After your client pays, we release your factoring reserve. Many factoring companies hold factoring reserves for weeks. You can read our article about what is a factoring company reserve and how the timely release of your factor reserve holds your costs down. It is not just about selling your accounts receivable but total business financing through AR factoring.
We also have special funding programs for trucking companies via freight factoring with high advance rates when you sell unpaid invoices.
By selling unpaid invoices, you create immediate working capital rather than wait for an entire receivable period from your customers. Businesses run into working capital problems when their payables (outflows) outpace receivables (inflows). 80-93% of your invoice value alleviates working capital stress.
Keep reading Ready Your Business for a Recession: Create a 13-Week Cash Flow Forecast.
When do I need to use invoice factoring?
Companies factor their commercial invoices when they need working capital financing or immediate cash in their business bank account. Startups and small businesses commonly utilize invoice factoring for Funding. If you have a recent bank loan denial, Bankers Factoring can resolve your issues as we are not credit score driven. Keep reading the full article How to Obtain Financing after Business Loan Denial.
Invoice financing helps:
Close short-term cash flow gaps to cover costs when we purchase invoices.
Offer credit terms versus only due upon receipt terms.
Turn a purchase order into a fundable commercial invoice.
Receive 80-93% of the invoice value on the invoice date.
Avoid costly Merchant Cash Advance (MCA) Loans.
Offset seasonal cash flow issues.
Turn a purchase order into a saleable invoice. Let us request payment as a part of the sales transactions.
Inject working capital into your business model with long operating and receivable cycles.
Special small business factoring programs.
Six reasons why you need the best factoring company:
Extend Credit: commercial customers require longer payment terms such as NET 30, 60, and 90 days. This means your small business needs to wait up to 3 months to receive your customer payments. When your factor invoices, you can extend customer credit with no cash flow issues. How to Offer Credit Terms through A/R Financing when you sell invoices to a factoring company.
Cash Flow: businesses struggle with cash flow from poor financial planning, long days of sales outstanding (DSO), and offering customer credit without enough Funding. Please read 12 Most Common Business Cash Flow Problems and Solutions.
Bad Credit (not yet bankable): AR factoring companies provide alternative finance solutions for unbankable businesses. Suppose you cannot qualify for bank loans or conventional financing due to recent bankruptcy, owed taxes, or another financial crises. In that case, the best factoring company can help. Bankers Factoring also has funded with Tax Lien Solutions.
Payroll Funding: Selling invoices to a factoring firm offers payroll funding for companies with significant staffing costs and growing numbers. Factoring companies, you unleash growth by financing your staffing needs.
Bad Debt Protection: Bad Debt Protection with Accounts Receivable Factoring protects you when selling invoices. If your customer declares bankruptcy or becomes insolvent, Bankers Factoring takes the credit risk for non-payment.
Fast Funding: after submitting an online funding application, you receive approval within 3 to 5 days and funding within 24 hours. We provide cash advances up to 93% on the same day as approval against your accounts receivables. Same Day A/R Factor Financing with low factoring fees.
What are the advantages and disadvantages of invoice factoring?
The main advantage of factoring invoices is the improved and more certain cash flow. With the financial support of a non-recourse factoring company, your business has a better chance of surviving – most businesses fail due to cash flow problems. The speed of factoring funding beats the amount of time it takes for bank lending. Keep reading The Pros and Cons of Factoring A/R.
The disadvantages of factoring stem from your customer's overall risk profile. Qualifying for factoring services requires creditworthy customers or accounts debtors. The more risk involved with the account debtor will result in higher factoring rates and fees. There is also a slight modification to the invoicing process where you still bill your customers, but the remittance information changes to Bankers Factoring's so we can purchase invoices. We can supply you with a sales invoice template to protect you and convey the right information to your customers.
Keep reading The Pros and Cons of Invoice Factoring.
Who is the best factoring company?
Bankes Factoring is the best invoice factoring company that has cash flow solutions for businesses lacking the financial profile to obtain traditional financing. We provide fast, trusted funding to you when you need it most. From the best staffing factor to the best small business factoring company, Bankers Factoring has your cash flow needs covered and protected whether you sell products or services.
The Bankers Factoring Advantage includes:
Fast Same Day Funding with up to 93% cash advance rate and a low factoring fee based on sales invoices value.
We include bad debt protection or A/R Insurance.
We provide Total AR Management – allowing you to put time into your operation.
Turned down from a community bank for a small business loan? We can help.
Most factoring companies are at recourse back to you on your sales invoices.
Access up to $4,000,000 in a monthly invoice credit line.
Factor lower rates starting at .9-1.6% less than swiping a credit card.
Special programs for freight factoring companies and the trucking industry.
We fund both products and services with same-day wire transfers.
We double-check that invoice number, invoice date, contact information, accounting department, email address, phone numbers, and payment due date match.
A positive effect with your customers and a dedicated Bankers account executive throughout the sales process.
An Award-Winning invoice factor with customer credit checks/mobile app.
Factoring is both a short term and long term cash flow solution.
Special trucking companies and transportation factoring programs.
No Hidden Fees with great customer service and enhanced customer relationships.
Online portal and upload your sales invoices via Google Docs.
Free-of-charge sales invoice templates to match with your client's purchase orders to get paid faster.
Fund Your business without raising business capital or giving up equity.
You can also read 6 tips to improve cash flow at rates cheaper than credit cards.
Sell Open Sales Invoices to a Top-Rated Factoring Company
Are sales invoices important? Sales invoices are very important and the beginning of you creating cash flow. Selling those solid-created sales invoices to Bankers accelerates your working capital forward by 30 to 90 days. Sell unpaid sales invoices to a factoring company like Bankers to thrive even with slow-paying customers. And unlike a bank line of credit, credit scores will not keep you from factoring invoices with us, one of the best factoring companies of 2023 and 2022.
Business owners trust their working capital and bad debt protection needs to award-winning Bankers Factoring. We hope to add you to our family of well-funded clients with our non-recourse invoice financing solutions when you have invoices to factor. And remember, as part of our invoice factoring services, Bankers Factoring company assumes the credit risk so you can sleep at night and safely pay bills.
Ready for the owner-employees of Bankers Factoring to help you grow your business through the best invoice funding with bad debt protection? Use our fast online factoring application or call the toll-free number 866-598-4295