Selling Receivables to Bankers factoring Company to Fix Cash Flow Issues
Use Receivable Factoring Finance to Create Working Capital
Non-Recourse Accounts Receivable Factoring from Bankers Factoring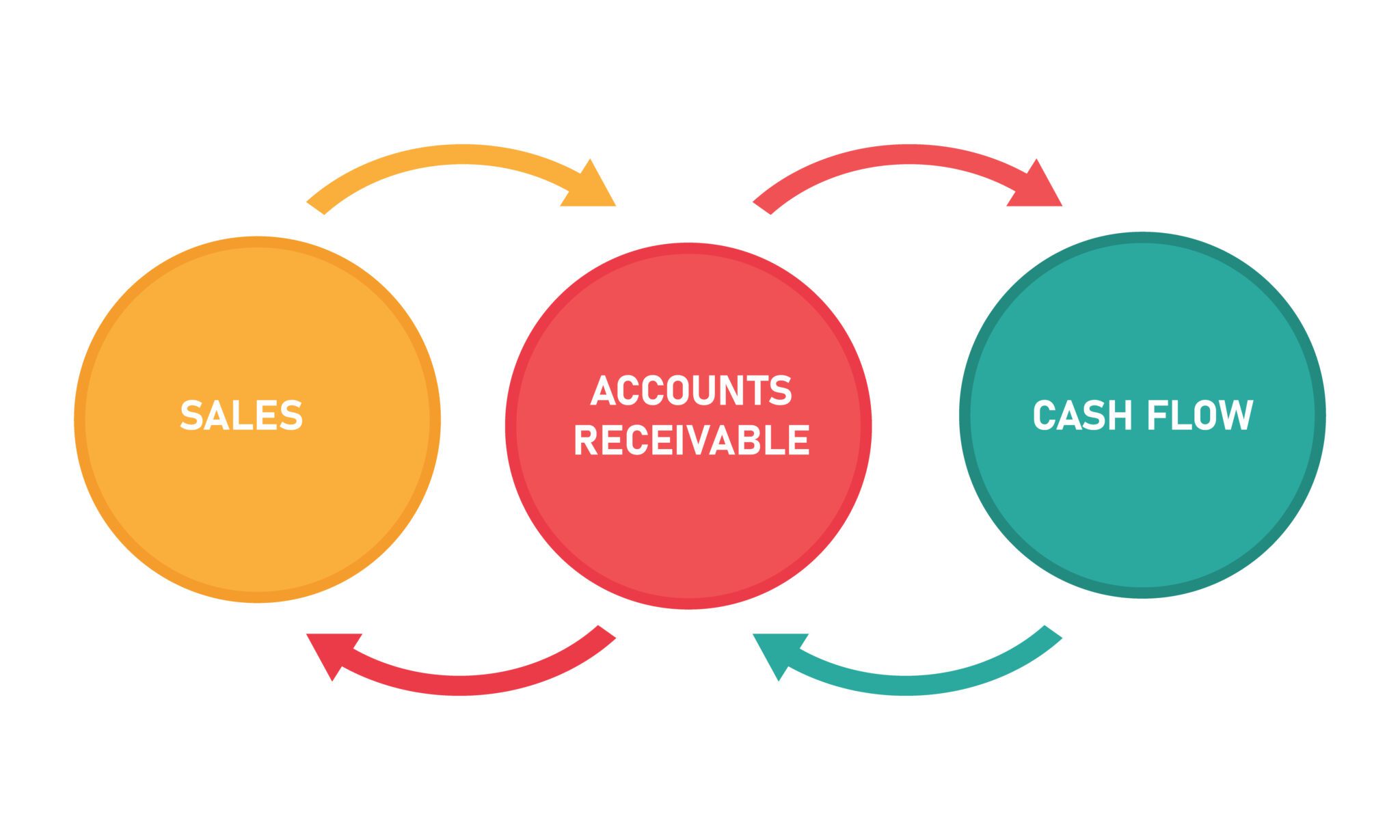 Selling Receivable to Fund Your Business through Accounts Receivable Financing
Summary of Selling Accounts Receivable to a Factoring Company
Selling accounts receivable (A/R) or receivable factoring finance helps businesses struggling with a lack of working capital from waiting months for customer payments. Accounts receivables or A/R factoring injects working capital into companies from the sales of unpaid receivable invoices plus Total A/R Management. Selling receivables is called Factoring and is a form of accounts receivable financing. A factoring company buys your open invoices or accounts receivables (A/R) on a recourse or non-recourse basis (Bankers Factoring). A non-recourse factoring firm is the safest way to sell your receivables as Bankers takes the credit risk.
If you are selling your invoices or receivables, who purchases your receivables? An invoice factoring company is in the business of purchasing your receivables, and if Bankers Factoring, then on a non-recourse (we take the credit risk) basis with our easy-to-understand receivable purchase agreement on purchased receivables. Bankers takes a security interest in your accounts receivable and maps out the purchase price in the transaction documents referencing the purchase of receivables.
Non-recourse factoring companies are the best way to go to receive the highest and safest percentage of your invoice amount. A factor buys your account debtor or customer's invoices from your company and takes the credit risk if the purchase is on a non-recourse basis. Besides a high factor advance rate, no credit risk is a distinct advantage. Bankers Factoring company assumes the A/R management and the collection risk based on credit issues.
Selling Receivables or Outstanding Invoices for Cash Flow
Small business funding is a complex field for small companies struggling to obtain working capital via a bank loan. In fact, 89% of companies in the US have less than 20 employees, and only about 25% receive traditional funding (Finances Online). Therefore, small businesses, startups, and growing companies struggle with too little working capital funding due to offering extended credit terms with little to zero cash. Accounts receivable or AR financing then is a simple solution that provides fast, debt-free working capital.
You can also read what is AR funding and how it is based on your customer's credit quality and not your balance sheet. Selling accounts receivable also allows you to offer payment terms to your customers via receivables factoring. A business sells its invoices to a factor (a type of business finance company) either on a recourse or non-recourse basis. You will also hear the term invoice discounting to describe the factoring process. Factoring can give you 75-96% of your company's invoices face value at the upfront discount with the balance of the invoice paid to you less the factory company's fees.
Selling accounts receivable to an invoice factoring company
AR factoring financing is the process of selling your unpaid customer invoices to Bankers Factoring, a non-recourse factoring company. If your company is in a period of rapid growth and needs quick working capital, submit an online funding application to begin the funding process. We can then provide cash funding within 3 to 5 days of your initial application, and then daily funding is ongoing.
Factoring financing is excellent for the not-yet bankable business as a fast-funding solution. Additionally, accounts receivable factoring is based on the creditworthiness of your customer. And large commercial customers usually have a strong credit history. Startup A/R Financing helps financially shaky companies develop regular cash flow, based on their customer's credit rating.
Selling A/R is a great payroll funding solution that offers other cash flow for business costs. Cash flow struggles are daily for companies that offer longer credit terms without factoring finance. Selling accounts receivables will give you predictable and stable cash flow.
Want to understand how to make journal entries when selling your accounts receivable? Please read our blog on a factoring journal entry.
In this article, we cover the following about selling Your Accounts Receivable or A/R:
Why do companies sell accounts receivable?
Receivable Factoring Financing
How to sell receivables?
How to start selling your A/R as a funding source.
AR Invoice Financing: The Sale of Accounts Receivable.
Why do companies sell their accounts receivable?
Selling A/R or receivable financing helps businesses struggling with cash flow while waiting months for customer payments. Quick cash flow is the main benefit of invoice factoring financing from non-recourse factoring companies. Companies that buy accounts receivables are called factoring companies or factors. Why would a company sell receivables to another company?
Selling receivables help companies bridge the gap between weekly payables, bi-weekly payroll funding, and capital financing by offering:
Fast working capital and quick funding to fund business growth versus wondering when an invoice payment is coming.
A Fast and secure application process leads to improved company cash flow.
Not yet bankable or unable to secure bank funding or bank loans because of business plan requirements.
Cash advance rate of 80 to 93% of unpaid invoices or your open receivables.
No balance sheet debt; a debt-free funding solution with a fast reconciliation period.
Purchasing of your receivables has a fast one time cost.
Purchased receivables get the highest advance rate at Bankers with the purchase amount.
Take early payment discounts by using the factoring process.
sell accounts receivable to alleviate cash flow problems.
Flat monthly factoring fee versus a factoring fee plus an interest rate.
You can use Seller's A/R to Buy a Company.
An easy-to-understand purchase agreement mapping out your contract rights.
Cash advances occur the same day as factoring financing approval with a fast payment schedule.
A professional and courteous collection process to get paid faster from the account debtor.
Learn more in our previous article, "The Pros and Cons of Factoring A/R."
Receivable Factoring Financing
Companies improve their cash flow by selling receivables, called AR factoring financing. Factoring financing transactions are done as an asset sale and purchase rather than a loan or line of credit. Bankers Factoring buy the financial rights to your unpaid invoices, but the clients remain responsible for operations and service. AR factoring helps companies bypass remaining customer payments' 30, 60, or 90-day wait.
Extending NET 30, NET 60, or even NET 90-day terms put your business in a tight cash position without enough funding. Offering credit terms provides the revenue to operate. Still, small businesses need cash flow to pay daily, weekly, and monthly bills. Most importantly, payroll funding is critical to retain employees and operational performance.
Large commercial customers or government offices that require longer credit terms to become a vendor. The main reason customers or account debtors need credit payment terms is to protect their cash flow. Cash flow is king. AR factoring financing helps businesses struggling to overcome cash flow gaps. Contact Bankers Factoring today and develop a cash flow plan for your business using your accounts receivables.
Learn more in our previous article, How to Offer Credit Terms Through AR Financing versus business loans.
How to sell receivables?
Selling receivables or Selling Your Accounts is a simple process that only requires making an online funding application. If your business has unpaid customer invoices, you can qualify for AR factoring financing. Bankers Factoring provides Same Day A/R Factoring Financing; we can cash advance funds the same day as factoring approval. Selling A/R is a fast-funding process that takes 3 to 5 days from application.
Complete an online funding application.
Receive factoring financing approval within 24 hours and first funding within three-five days.
Bankers Factoring cash advances 80-93% of A/R value the same day as approval gets you the "best price" for your invoices.
Bankers Factoring rebates the remaining A/R balance less our small factoring fee per the purchase agreements.
Selling account receivables helps startups and small businesses overcome banking concerns. Small businesses have a high failure rate due to poor financial management and cash flow struggles. Account receivables or A/R invoice funding provides regular cash flow funding for the not-yet-bankable business owner.
You can also read our guide to funding your business with accounts receivable financing and learn about purchase agreement receivables financing for entrepreneurs and small business owners with Bankers.
A/R Invoice Financing: The Sale of Accounts Receivable
Invoice factoring financing is the go-to solution that many financial professionals are aware of, but not as many business owners. Selling accounts receivable helps entrepreneurs, startups, and small business fund operations and unlock sales growth potential. A/R factoring injects working capital into businesses by selling unpaid accounts receivables or your open invoices.
Invoice factoring helps companies obtain flexible working capital in a short time. The sale of accounts receivable benefits companies with solid commercial customers. Building a strong business credit profile takes time and a regular history of showing fiscal responsibility. AR invoice factoring removes the burden of a working capital shortage while funding your business operations.
As a business owner, don't stress over your bank account balance, collections process, and cash flow problems. With Bankers as your funding firm, receive a wire every week for your unpaid accounts receivables or A/R. Don't walk away from any business opportunities with the right finance company, award-winning Bankers Factoring company, on your side, no matter your credit score and your company's credit ratings.
The purchase of receivables at Bankers is a quick and easy process that turns your customer's or account debtor's open accounts into same-day working capital. You will like how selling invoices or purchased receivables works at Bankers.
Ready for the owner-employees of Bankers Factoring to help you grow your business by safely selling us your Accounts Receivables? Use our fast online factoring application or call the toll-free number 866-598-4295