Use Your A/R to Finance Your Company with AR Financing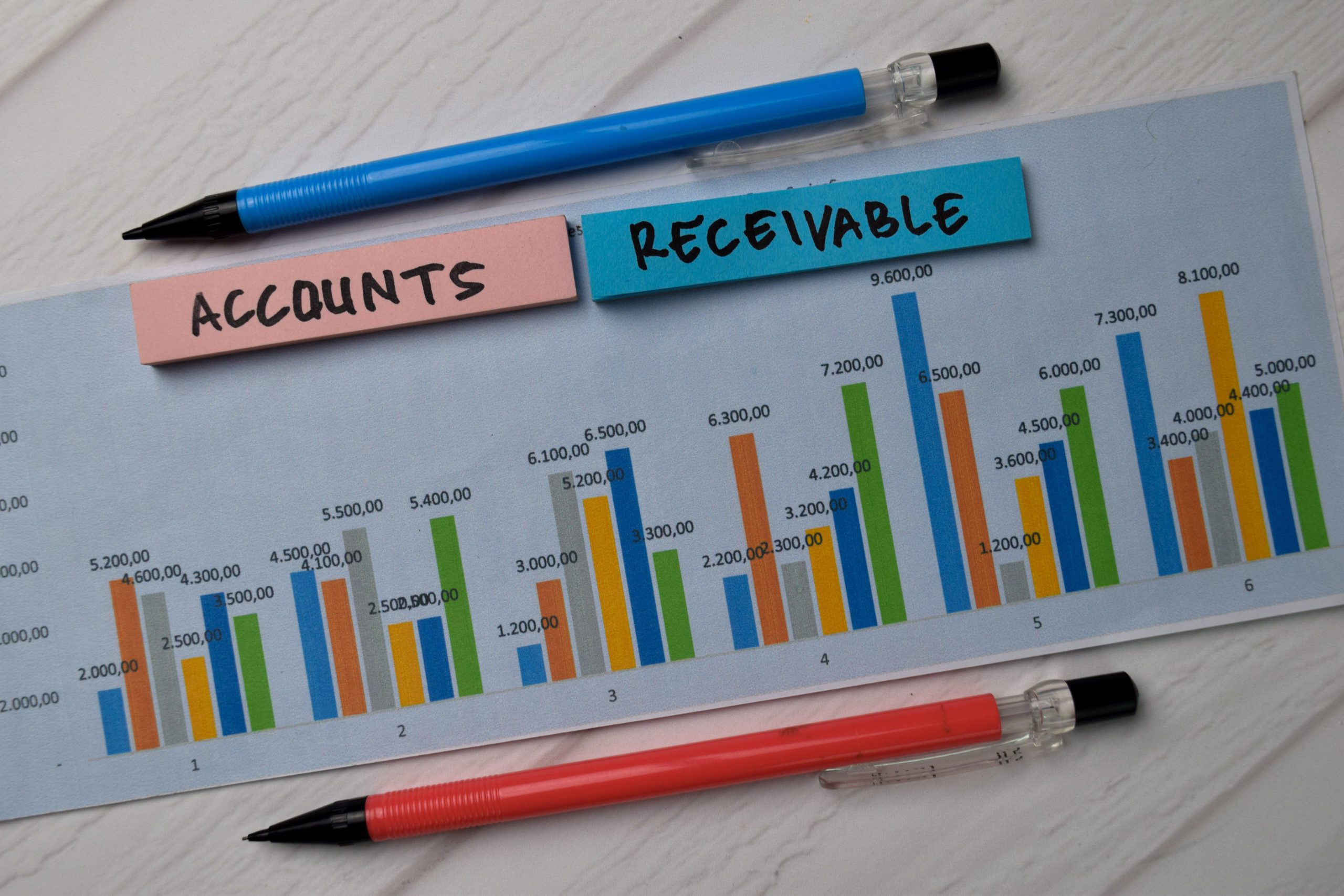 How to Use Your Accounts Receivable to Get Fast Working Capital with AR Financing
If you are a small business owner, you know how important it is to have fast cash for bills or a business opportunity. Even with a steady revenue flow, getting a traditional loan can take time and effort. Only 20% of businesses receive bank loan approval (Forbes). AR financing turns good invoices into fast cash.

When banks turn down your business finance application, Bankers Factoring is waiting for you with our accounts receivable (A/R) finance program. You need fast, reliable, and cost-efficient ar financing that is doable by using your unpaid receivables.

The most significant benefit of A/R or invoice factoring is that you sell your invoices and provide no other collateral. You receive the cash your business needs by selling invoices within 3 to 5 days of submitting an online funding application.

You already know that fast funding matters for your organization, as over 30% of Small and Medium-Sized Businesses (SMBs) experience cash flow issues due to late payments (Sage).

This Guide to A/R Financing is also available as a downloadable PDF for a small business.
Bankers Factoring A/R finance or invoice financing benefits include:
Bruised credit clients are approved
Up to 93% cash advances of your total A/R's value
Bad debt protection through the best non-recourse factoring company
Access to no limited working capital
Fast funding in your checking account the same day you are approved
Our team of finance experts has over 30 years of experience customizing commercial finance plans
What Is Accounts Receivable or AR Financing?
Are you wondering what is accounts receivable financing? Accounts receivable (A/R) financing is a short term cash flow solution that allows businesses to receive funding through unpaid invoices. Bankers Factoring, a factoring company, advances funds based on your company's open invoices and credit terms. A/R factoring makes commercial financing easy for businesses in a cash shortage.

Instead of waiting 30, 60, or 90-day terms for payments, you receive funding within days of submitting your application. At least 10% of SMBs experience late payments, short payments, and other accounting nightmares – Bankers Factoring removes the accounting burden and manages the receivable process for you.

Financing a business with A/R factoring is a fast, efficient, and affordable way for companies that do not meet traditional bank requirements to access credit. Receivable financing keeps your operations running without tying up assets.

Related article: Business Financing through Receivable Factoring or ar financing.
How Can a Business Use Its Accounts Receivable as a Source of AR Financing?
You can use your accounts receivable to finance growth, pay off debt, pay for working capital and even fund a new product or marketing campaign. The funds you receive from Bankers Factoring are immediately available for strategy execution.

Deploying working capital from factoring funds is a fast process; you will receive a cash advance within 3 to 5 days of your application. With cash advances up to 93% of your total invoice value, you can move quickly to close deals and take on new business.

56% of small businesses apply for funding to expand sales operations, pursue new market opportunities, and acquire assets (Fundera).
Typical uses of A/R financing:
Payroll funding and staffing expenses
Increase sales
Implement marketing campaigns
Cover operating expenses
Pay for equipment maintenance
Acquire more assets, property, or equipment
Research and Development
Once you enter into our factoring agreement, we manage the collections process while you use your funding to make more sales. You only cover the cost of factoring your invoices, not debt repayment or hidden finance fees.

Related article: The Pros and Cons of Factoring A/R
How Does Business AR Finance through A/R Factoring Work?
In most industries, depending on your business, you extend customer payment terms from Net 30 to Net 90 days. A business with tight cash flow, regular payables, and payroll expenses requires quick payments for success. The commercial financing process is fast and can be done online with Banker's invoice factoring.

Your business sells unpaid invoices to Bankers Factoring in exchange for cash advances through our Non-Recourse A/R Factoring program. We advance your funds allowing you to bypass significant days' sales outstanding (DSO) numbers.
The AR Receivable factoring process takes four easy steps:
Submit an online funding application
Receive approval within 3-5 days after we verify your invoices
You set up your account with Bankers, and we cash advance up to 93% of unpaid invoices the same day.
Your customers make payments on their invoices, and we pay you the remaining balance. We take a small factoring fee from .9 to 2% at this time for financing the deal.
Bankers Factoring invoice factoring business finance programs provide the following advantages:
Full-service factoring with back-office support – we provide A Total A/R Management Solution by managing the receivable, collection, and credit processes
Bad debt protection – if your customers can no longer pay the invoice you sold due to insolvency or bankruptcy, we take on credit risk (bad debt expense).
Reliable cash flow funding – we make consistent direct deposits into your accounts which is visible through our 24/7 online reporting portal.
Access to working capital for Startups – entrepreneurs and startups need access to cash financing without established credit.
The Application Process for Fast A/R Factor Financing
Loan application and underwriting processes are lengthy, challenging, and stressful. The A/R financing application process only takes minutes. For a fraction of the time and energy of traditional lending, you can secure capital more efficiently with Bankers Factoring.

Within 24 hours, our business factoring experts review your application and begin the approval process.
How do you qualify for A/R Financing?
We look at three main areas for ar financing qualification:
The creditworthiness of your customers or account debtors
The overall risk associated with your company and industry
The monthly volume of accounts receivables
The benefit of using your customer credit for approval means that unbankable businesses can obtain capital. Your business has lower risk ratings with more customers and lower concentration rates.

The more your business invoices monthly, the less you pay as a percentage to Bankers. Volume and dollar amount are important in assessing your factoring rates.

With a completed application and creditworthy customers, you can have a line of financing before your next payroll cycle!

Related article: 8 Requirements to Qualify for Invoice Factoring Services
How do A/R Factoring Financing Agreements Work?
The factoring agreement provides the terms and conditions for your business financing needs. It is important to understand the elements that contribute to your cash flow:
Advance Rate: what percentage of net invoices do you receive upfront or what percent of your good accounts receivables
Factoring Fees: the fee Bankers Factoring collects at the end of the transaction
Initial Factoring Line: how much cash flow funding you receive monthly – this can be reviewed and increased later on
Receivable Eligibility: the terms to submit invoices for factoring
Term of Agreement: how long the funding facility will last
Reserve Policy: your balance of the advances, less fees, will be paid within a certain threshold
Conditions: the process for submitting payment is included in your agreement, plus any access Bankers Factoring needs to online vendor portals and quarterly tax reports (Form 941)
A/R Factoring agreements are easier to understand than loan agreements and promissory notes. Bankers Factoring allows clients to increase their funding facility anytime – unlike traditional loans and lines of credit.
Related article: How Does a Factoring Company Work?
What Can a Company Achieve with Receivables Financing?
Receivables financing is a great way to develop a cash flow management strategy without hurting your debt, avoid costly interest rates, lessen risk, and increase the access to income ratio. These benefits help you achieve your corporate goals, improve employee morale, and expand into new markets.

You may be looking for ways to improve your cash flow as a business owner or entrepreneur. Receivables financing provides you with more short-term free cash flow than traditional bank loans or credit cards.

Please read what is AR Funding to learn more about using your outstanding accounts receivables to fund your business.
Upon approval for accounts receivable financing line of credit through Bankers Factoring, you can achieve the following:
You receive access to no limited funding with no balance sheet debt
Added value to your bottom-line profits
Protected cash flow financing through bad debt protection
Let us be in charge of collecting payments
Fast funding that can be used immediately without waiting months
Achieve greater economies of scale
Penetrate new markets
Develop new products
Related articles: Why do Companies use A/R Factoring?
What Is the Difference Between A/R Factoring and Accounts Receivable Loans?
Accounts receivable financing, also known as factoring or invoice discounting, is the sale of your company's accounts receivable to Bankers Factoring.

Loans provide working capital with monthly repayment, whereas factoring provides working capital upfront for a small fee to close the deal.

Factoring bridges the gap between payables and receivables without loan repayments, covenants, and variable interest rates that kill your cash flow.
Business financing through accounts receivable factoring helps you when:
There is a cash shortage in your bank account.
Grow your business by turning outstanding invoices into working capital.
Short-term cash flow solution and a great business financing option.
Your business is not yet bankable, but needs one of the lower cost financing companies.
You need a business line of credit with bad credit.
Payroll cash flows costs are causing you to pay vendors late.
Development projects are running out-of-scope, increasing contractor costs.
Related article: Why Sell Your Accounts Receivable (A/R)
A/R Financing Resolves Your Cash Crisis
Accounts receivable financing can be a great way to finance your business. It is a way to use customer invoices for commercial funding. Companies use accounts receivables factoring for different reasons.
Some small businesses need accounting support on the receivable and credit functions.
invoice financing gives youe regular cash flow to offset payables and receivables gap.
Financially distressed business owners who have been denied business loans.
Startups have great customers, but banks turn them down (Startup A/R Financing).
Help your business link new customers or profit with extra working capital.
AR financing is a fast financing arrangement.
Turn purchase orders into fast invoices and faster working capital.
Not based on your credit score, but based on your customer's credit rating.
Same-day AR factor financing after setup.
Pros and Cons of Factoring A/R for Funding via AR financing
Securing commercial funding is a big step for your business. Factoring invoices with any company is not a responsible finance strategy. Working with an experienced, established, and well-funded factoring company like Bankers Factoring comes with value added services for our clients.

As with any financing solution, there are concerns. If you are a stable business with access to bank loans or lines of credit with prime-based interest rates, you may be able to save money. However, quick funding and easy approval make invoice factoring hard to compete with for any traditional lender.

See related article: The Pros and Cons of Invoice Factoring with Accounts Receivable Financing Companies based on your customer's credit score.

Related article: Why Sell Your Accounts Receivable to an accounts receivable AR Financing Company.
Bankers Factoring AR Financing
Invoice factor financing is an excellent way to access funding without personal funds. The process is simple and fast, helping resolve your cash flow hurdle. Bankers Factoring is the right partner to unlock your business potential. Our funding process provides regular working capital for your business needs, even during economic fear or crises. Apply for accounts receivable factoring today.
We want to be your accounts receivable financing company, with you understanding how accounts receivable financing works. Apply for accounts receivable financing today with our fast online funding application.