How to Pick from the Best Non-Recourse Invoice Factoring Companies
What is Best? A Recourse or Non-Recourse Invoice Factoring Company?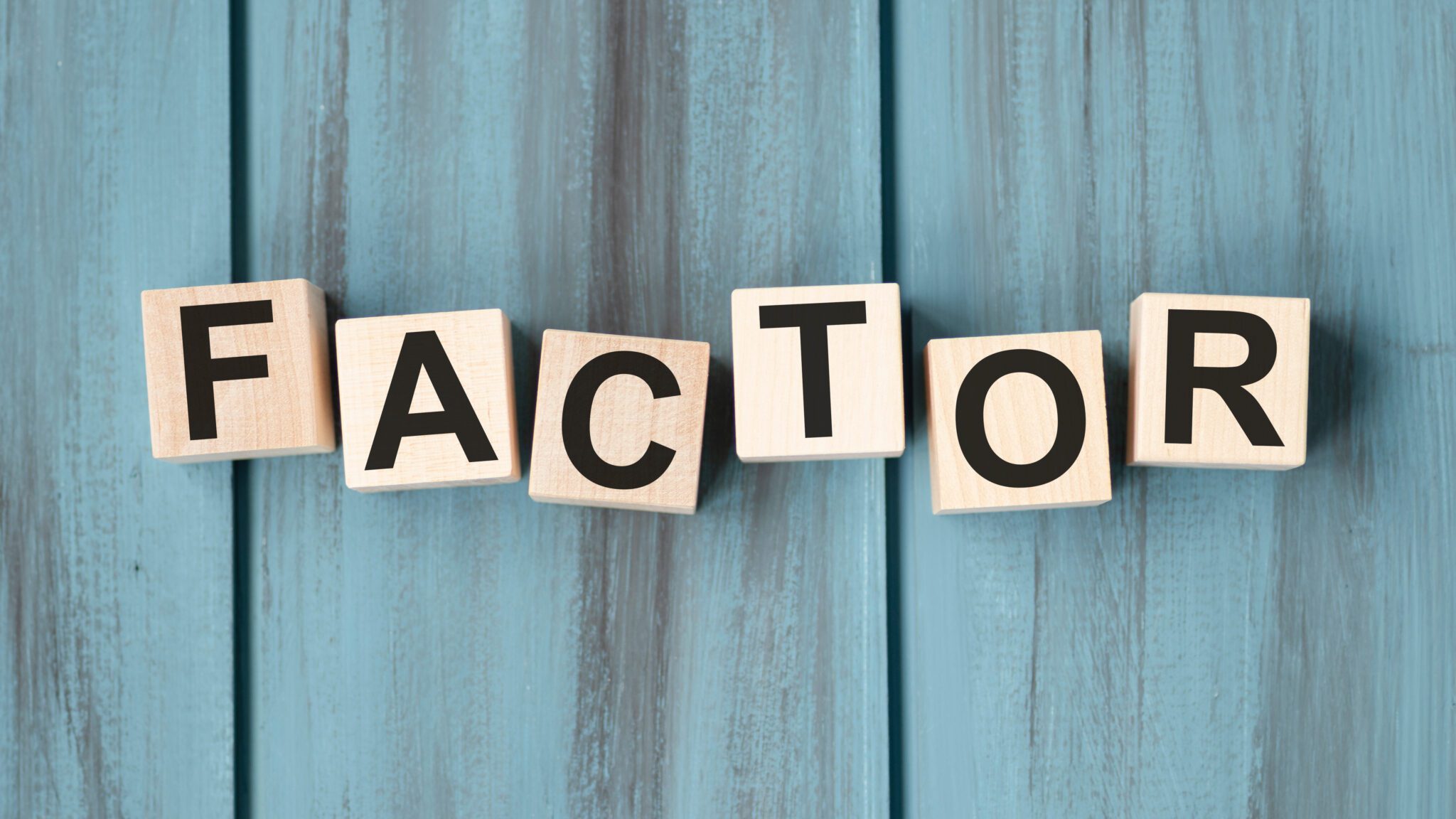 Is there a difference between non-recourse invoice factoring companies?
Factoring is the best way to maintain business cash flow, especially if you have a business that has a problem with bank loan approval. Factoring companies can give your business money upfront by buying your accounts receivable (A/R) at a discount. A/R factoring allows you to avoid late payments and get paid faster. It also gives you access to the same business day working capital to take care of payroll or other expenses that require payment in advance, even with your large customers paying in 90 days.
Invoice factoring companies provide businesses with vast working capital based on their unpaid invoices. Bankers Factoring strictly offers nonrecourse factoring company services throughout the United States with great customer service, and same day increased cash flows. From New York to North Carolina, from Alaska to Hawaii, we believe we are the best non-recourse factoring company choice for your growing business.
Receive a fast-factoring credit line from us against your unpaid invoices. Staffing, trucking, and freight companies critically need non-recourse invoice factoring. We also fund in more sectors than other factoring companies offer with our award-winning factoring company service that is built for speed.
Working Capital Plus Credit Protection
Non-recourse factoring is the elite financing solution for businesses that need credit protection. Non-recourse agreements protect your business from unpaid receivables – we take on the credit risk. The only way to protect your cash flow is by Selling Your Invoices to The Best Factoring Company. Let Bankers Factoring (Bankers) be both your fact checker and vast working capital source.
Whatever the reason, if your business cannot get enough money fast enough, then eventually, it will go under. We help companies keep their doors open, pay employees on time, take the credit risk, and manage their accounts receivable (A/R) process. Bankers is not driven by your financial statements or personal credit; funding is based on good invoices and your good, paying customers (the account debtors).
With the help of an award-winning, non-recourse factoring company like Bankers Factoring, keeping your company healthy and cash flow flowing will be as easy with the best factoring services line of credit. Get started with our online application, fast factoring proposal, great customer service, and your own online account.
The best factoring companies offer:
Up to 93% cash advances on your invoice financing with same-day funding.
Direct industry experience for our small business clients.
Easy application process with 24 hours to funding after set-up.
Same-day factor funding services after setup with low factoring discount rates.
Bad debt protection or non-recourse A/R factoring.
Banks want real estate as collateral and not accounts receivables for their credit lines.
Access up to $4,000,000 in monthly funding with zero revenue requirement.
Invoice factoring is cheaper than business credit cards to fund your business.
Small businesses turned down for a local community bank business loan.
Special construction companies staffing payroll fund programs.
Receive your cash advance with maximum funding amounts in less than 48 hours.
Named one of the best factoring companies in 2022 and 2023.
We are not fico score or credit score driven – driven by your customer's creditworthiness.
One of the leading trucking factoring companies.
An unlimited business line of credit based on your A/R, not your credit score.
24/7 online reporting mobile app with a dedicated account executive and back office.
Free credit checks of your customers with great funding options.
Special programs for owner-operators, freight brokers, and trucking companies with transportation factoring and freight factoring.
Small business loan turndown specialists invoice factoring programs.
Invoice non recourse factoring agreements that are easy to understand.
Factoring is both a short term and long term cash flow solution option.
Outsourced support for A/R account management and free credit check/credit departments.
More time and money to grow your business with a high advance rate and a low factoring fee.
Small businesses receive maximum funding with a minimal revenue threshold.
You can also read how much do factoring companies charge.
What is non-recourse factoring?
Non-recourse factoring is a form of financing that allows you to receive payment immediately for your receivable invoices. Also called invoice factoring and accounts receivable financing. Non-recourse or without recourse factoring is when the factoring company takes on credit risk for uncollected A/R. Full recourse factoring is where the factoring client, not the factor, carries all the risk of non-payment. You taking all the credit risk is not what you expect from the best factoring companies and, sadly, what you will receive from an inferior recourse only factoring company with the oct more than most credit cards.
Factoring companies buys your invoices at a slight discount and advance 80 to 93% of your invoice value. Invoice funding can be highly beneficial if you wait for customers to pay their bills. Slow-paying customers can have longer credit terms causing another delays. By selling these invoices at a slight discount, you receive cash immediately instead of waiting for payment from your customers or even having them default (bankruptcy).
Why is Non-Recourse factoring better fo you?
You can also read which is better, recourse or non-recourse factoring from the employee-owner team at Bankers.
If you are in the trucking business, the right trucking and freight factoring companies can make a huge difference to your bottom line and even your survival. Non-recourse should be mandatory since the trucking industry and logistics can be such volatile industries. You need a factoring company to assume the credit risk on your customer invoices with no hidden fees for trucking companies.
Related article: Understanding Non-Recourse Invoice Factoring.
How much does non-recourse factoring cost?
Now that you know what non-recourse factoring is and how it can help your business let us talk about the cost of same-day factoring funding.
The amount you pay to factor depends on several factors, including:
The size of your business
The credit of your customers (account debtors)
How quickly do your customers pay
The amount of risk involved with your industry
The amount of factoring you require each month
The length of our non recourse factoring agreement
The fees can range anywhere from 1% – 3% per invoice processed, based on the size of your business. The larger your monthly A/R, the lower your factoring rates. In addition, the factoring rate or costs, there may be other fees or expenses incurred, including:
You can also read why we are the best factoring company for small businesses and give them an outstanding invoices-based lines of credit.
Factoring Fees from other Invoice Factoring Companies can include:
Processing fees
Wire transfers fees
Administration fees
Invoice uploading fees
Payments process fees
Make sure each factor includes their fee schedule in their agreement
Also, make sure the factor you are talking to isn't too small and has enough factoring capacity for your growing business. Their revenue requirements and your sales and terms must be a match.
Related article: Factoring Rates and Fees Explained
Are factoring fees tax deductible?
The answer is yes, but it depends on four primary considerations.
Your business location and industry
The type of factoring agreement
The business relationship with the factor
Factoring cost are deductible if you sell, not finance your receivables.
Factoring fees are deductible as a business expense when you sell invoices – you can take the tax deductions.
What is the difference between recourse and non-recourse factoring as factoring options?
When talking to prospective factoring companies, understand the difference is that recourse factoring is when a seller must pay back any debt the buyer does not pay for. On the other hand, with non-recourse factoring, once you sell your receivables, you are no longer responsible for collection.
To see all the frequently asked questions about factoring, please visit our invoice factoring FAQ.
Bad debt protection through non-recourse factoring at Bankers protects your business from customers who:
Bankruptcy: your customer has run out of funding and has filed with the courts to seek relief
Insolvency: your customer does not have the financial means to fulfill their obligations or debts
Protracted slow pay: even outside of the extended payment terms, some customers short-pay or pay slower than their terms because of financial troubles.
You can also read our article on how to sell your invoices to the best factoring company.
Do you need good credit for factoring funding?
If you have bad credit, it is not the end of the world. No matter your financial situation, there are options to help you escape a bad situation and start fresh with a clean slate. Factoring companies do not require perfect credit scores to approve applications for factoring. Still, they do conduct thorough background checks that include an examination of your current credit profile. Qualifying for factoring is much easier than traditional lending through banks and lenders.
Because of repayment risk, lenders want to avoid doing business with individuals with less-than-stellar credit scores. Nevertheless, factoring companies do not operate under those same rules. At Bankers Factoring, we know that many businesses need working capital right now – regardless of their prior financial situation. We work hard to ensure that commercial funding is accessible through non-recourse factoring programs.
Related article: The Due Diligence Process in Invoice Factoring
What are the risks of non-recourse factoring financing?
The main risk of non-recourse factoring is customer default for quality or performance issues, which the factoring company should provide bad debt protection. From a client finance perspective, they risk misuse or allocating factoring funds and not paying bills on time. Business owners need to use their funds strategically to succeed.
Make sure there is enough cash flow each month, and you will be able to pay bills in a timely manner with our funding solutions.
Related article: The Pros and Cons of Invoice Factoring
How are you approved for factoring?
For factoring approval, you must have customers with a good credit rating and an operational business. The approval process for factoring takes 3 to 5 days compared to traditional lending, which takes months. Aside from solid customer credit ratings, there are some main criteria:
Client's A/R aging summary and bank statements.
Copy of your clients' invoices you want to factor from your operation.
Personal and business identification like email address and website.
Businesses turned down for bank business loans are our specialty.
List of any MCA or ordinary loans.
Related article: 8 Requirements to Qualify for Invoice Factoring Services for transportation companies.
Why Bankers Factoring is the best non-recourse factoring company.
With the help of the best non-recourse factoring company, you can keep your business healthy and cash flowing. If you are struggling to stay afloat, factoring can help. There are many reasons why your business might be having trouble creating cash flow. Pick a factoring company that assumes the credit risk for remaining invoices and same day wires (versus slow ACH payments) the money right to your business bank account.
The economy may be down, and people are not spending as much on what you sell. Alternatively, the competition has gotten more robust, and your costs have gone up, making it harder for you to make enough profit to cover those extra costs.
You can also read how to pick the best factoring company for your specific needs and receive the maximum invoice amount upfront with zero origination fee. Invoice factoring is better than bridge loans with no more sweating invoice payments to pay your bills.
Why Choose Bankers Factoring
The decision to use Bankers Factoring non-recourse factoring can be life-changing for your business. With the right factoring company on your side, the funding process is easy and safe for your small business. We hope you choose Bankers for non-recourse help with your unpaid invoices via invoice financing. We want to be your provider of invoice factoring services. Don't wait 30 days for payment ever again. Receive maximum funding with high advance rates and a low discount rate from the best invoice factoring company for small business owners- with the best invoice factoring service and zero revenue starting point and great online reviews.
And remember, Bankers Factoring company assumes the credit risk for small B2B businesses without a credit department – many factoring companies don't. Great customer support. Online account access through our web portal. As a business owner, you can make money with our money. We want to be your non-recourse only invoice factoring company turning outstanding invoices into same-day maximum funding working capital.
Bankers, as the best no credit risk factoring company, collects payment in a friendly and unobtrusive manner as part of the factoring process so you can pay your financial obligations like payroll and rent. No matter your business type, we can safely fund your business. Small business financing as it should be done with our long track record serving small businesses. Enjoy your free credit manager with Bankers.
Simple Factoring Fees and a High Advance Rate equals Bankers Full Service factoring.
With simple fees, high advance rates, and our easy-to-understand non-recourse factoring agreements, you will enjoy working with the professional services of the owner-employees of Bankers Factoring versus other factoring companies. This is why we were awarded for 2022 and 2023 as one of the best invoice factoring companies for entrepreneur clients. From Hawaii to New York, from San Francisco to New Jersey, we want to be your choice when it comes to B2B financing options and we think we are one of the best non-recourse factoring companies for entrepreneurs.
Ready for the owner-employees of Bankers Factoring to grow your business with our award-winning receivable factor financing, including bad debt protection? Use our fast online factoring application or call 866-598-4295.