New Mexico Payroll Financing Company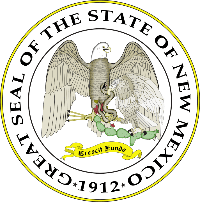 Factoring Company in New Mexico
Bankers Factoring: Your Local New Mexico Factoring Company
New Mexico Small Business Resource
New Mexico, the Land of Enchantment, is home to a little more than 2.1 million residents and more than thirty institutions of higher learning, including New Mexico State University and the University of New Mexico. It is famous for its rich history and culture, shaping the state's iconic landscape. Predated by thousands of years of Native American history, New Mexico is home to the oldest capital city in the United States, Santa Fe. New Mexico is also known for its vibrant arts scene that brings color and flair to the arid desert state from the past to the present.
New Mexico is popular with privacy-minded individuals, cost-conscious investors, e-commerce companies, and those looking to establish holding companies. Most people who form New Mexico LLCs do not live in New Mexico. Additionally, this state now allows online LLC filings. Small efforts such as these demonstrate the state's commitment to developing a business-friendly atmosphere. Bankers Factoring is proud to be the leading New Mexico Accounts Receivable Factoring Company helping businesses solve their cash flow problems.
Tourism, the military, and the oil and gas industry are the major industries in New Mexico. They provide most of the jobs and account for a large amount of government spending in the state. The job market in the Land of Enchantment is diverse. Key industries include aerospace and defense, energy, agriculture (chiles), government, and tourism. The cost of living is reasonable. In most parts of the state, it hovers around the national average. Bankers Factoring is proud to provide New Mexico-based companies with cash flow solutions such as accounts receivable factoring and PO Financing.
Bankers Factoring finances New Mexico Businesses in the industries of:
Aerospace & Defense

Chemicals

Agriculture

Military Vendors

Forestry

Automotive
Grow your business in New Mexico using a New Mexico factoring company, Bankers Factoring. We offer invoice factoring and purchase order financing so you can turn your invoices into instant cash and your purchase orders into salable products.
Fast Funding
"*" indicates required fields
PO Financing in New Mexico
With New Mexico being an energy, tech, and logistic hub for many fast-growing industries, not having funds to fill an order can happen. Additionally, having cash flow problems in your business is not conducive to growth. What you need to keep growing your business is purchase order financing.
Purchase Order (PO) Financing is a B2B or B2G solution where a PO financing company like Bankers Factoring can buy the supplies you need or use our credit to arrange terms with your vendors. With PO financing, you can get to work and deliver your promise to your client. And since you also plan to factor the invoice for that order, we can offer you the PO financing you need.
What is the difference between invoice factoring and PO financing? It lies in when each is utilized. Invoice Factoring is used after you have sold and delivered your goods and services. PO funding is used to buy or finance the purchase of finished goods so they can be shipped to your customer, the Account Debtor.

To qualify for PO financing, you must:
Sell to B2B or B2G Customers
Your Minimum gross profit must be at least 20%
Have experience with similar products and comparable clients
Transactions per month of no less than $50,000
Provide qualified purchase orders or letters of credit from your customers
The Bankers Factoring New Mexico Advantage:
As an employee-owned factoring company, we know how cash flow problems can set a company back. We provide the help you need to fulfill your promises to your customers.
We take the Credit Risk
Discount Rates as Low as .75%
$25,000-$10,000,000 Invoice Credit Line
Same Day Funding after Setup
Apply Online in Minutes
No Hidden Fees
24/7 Online A/R Reporting
Credit Services & Risk Analysis
Ready For Bankers Factoring To Fund Your New Mexico company through our invoice factoring services?