Manufacturing Factoring
Invoice Factoring for Manufacturers
Factoring Services for Manufacturing Companies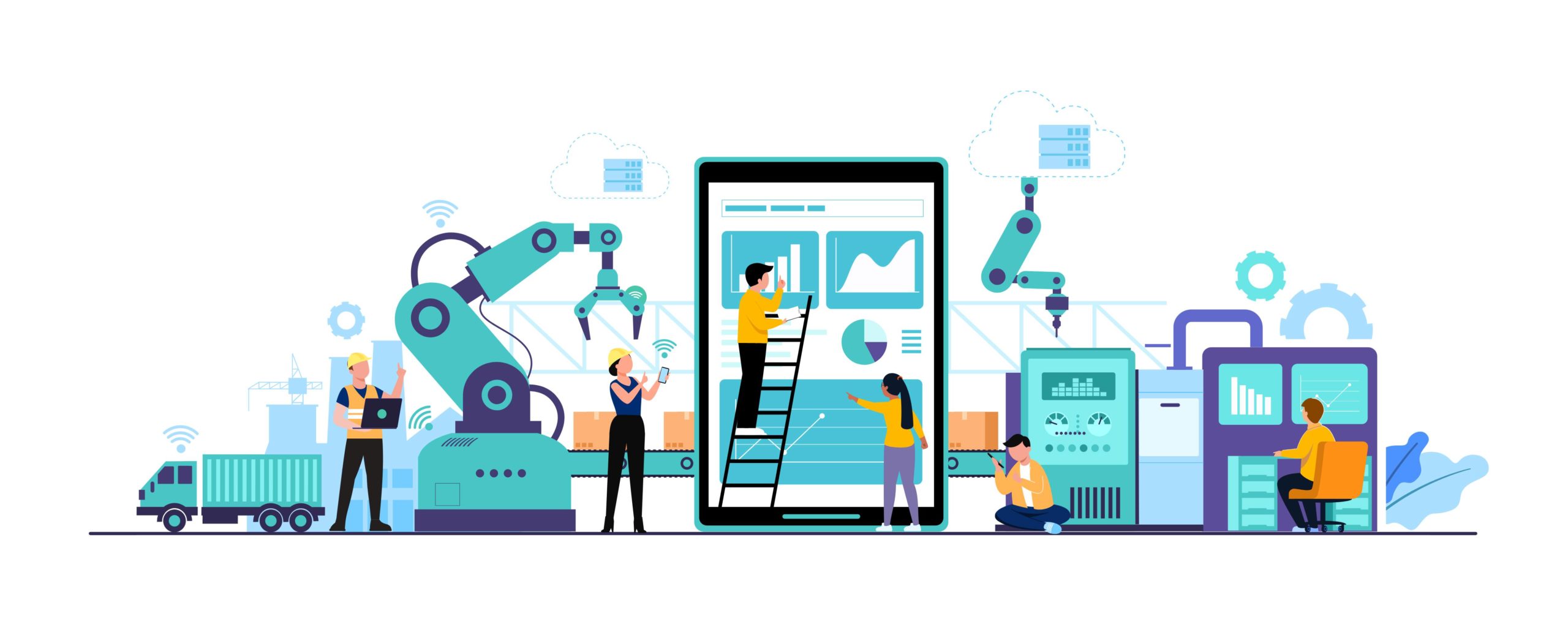 Account Receivable Factoring for Manufacturing
You are a business owner of a manufacturing company showing modest growth. Then you get a new contract that requires you to add more employees, inventory, and equipment to produce the goods. You could run out of funds from added expenses. Not to mention the lead times and the time it takes your clients to pay. Your monies can be out for 180 days or more. What can you do to fix these cash flow issues? You utilize account receivable factoring for manufacturing from Bankers Factoring (Bankers), with our decades of experience in the manufacturing business.
Many factoring companies do not understand the special needs of manufacturing invoice factoring. At Bankers, are principals grew up in mining and chemical manufacturing, so we understand the special needs of manufacturers and their cash flow problems.
Manufacture Goods for the Government? We have special Government Factoring programs.
What are Manufacturing Factoring Services?
Invoice factoring for manufacturing works by selling your open invoices to Bankers Factoring (Bankers) for ready cash. Unlike a bank loan, business loan, or line of credit, non-recourse factoring converts your account receivables into fast funds that you can use for purchasing raw materials and other expenses. Not only that, but you can also use the cash for investments to grow your company. Don't wait for 90 days for your customer's payments. Turn 80-90% of your invoice amount into same-day working capital.
Turned down for a business loan because of a weak balance sheet? Our invoice factoring funding is based on the credit score of your B2B customer and the quality of your accounts receivable.
Producing products for the government? Read our article on Government contract financing solutions.
And with invoice factoring, you can use the cash right away. Bankers Factoring transfers the cash to you on the same day you apply. Since payment from clients can take weeks or months to arrive, factoring can solve your cash flow problems.
We have special programs for you if you contract manufacturer goods for the government.
Bankers Factoring for Manufacturers
The people of Bankers Factoring have owned, funded, and worked with manufacturing companies. Our experience with the manufacturing industry allows us to understand your special needs and requirements. In addition to factoring your open invoices, we can also utilize PO funding and Vendor Guarantees. With these solutions, we can help you get the raw materials and goods you need to fulfill contracts.
We also have special funding programs if you manufacture products for the government.
We can fund your manufacturing company via receivable financing if:
Your company manufactures physical products, parts, or consumable goods.
You have recurring order fulfillment from creditworthy B2B or B2G customers.
Your customers are invoiced on delivery (and customer payments are not based on performance, consumption, or use).
See all the industries we fund.
You have at least a 20% gross margin
Safely offer payment terms of net 30 to net 60 days.
For much-needed capital, manufacturer financing is the solution. Get started covering your small business's operating expenses so you can start growing your company today with flexible business financing from Bankers. Faster than a business loan, an immediate cash advance against invoice value via accounts receivable factoring can cost-effectively make payroll and fund your growth. You will also build credit and improve your credit rating.
Manufacturing businesses turn to Bankers with our background in the manufacturing sector and as one of the few dedicated manufacturing factoring companies. Turn outstanding invoices into same-day working capital for a small factoring fee. Bankers wants to be your cash flow solution among the myriad of financing options.
Ready for the owner-employees of Bankers Factoring to grow your business with our award-winning receivable factor financing, including bad debt protection? Use our fast online factoring application or call 866-598-4295.
Get Fast Working Capital through Invoice Factoring
Categories