Invoice Factoring for Manufacturing Companies
Supply Chain Bottlenecks & Inflation Pressuring Manufacturing Margins and Cash Flow?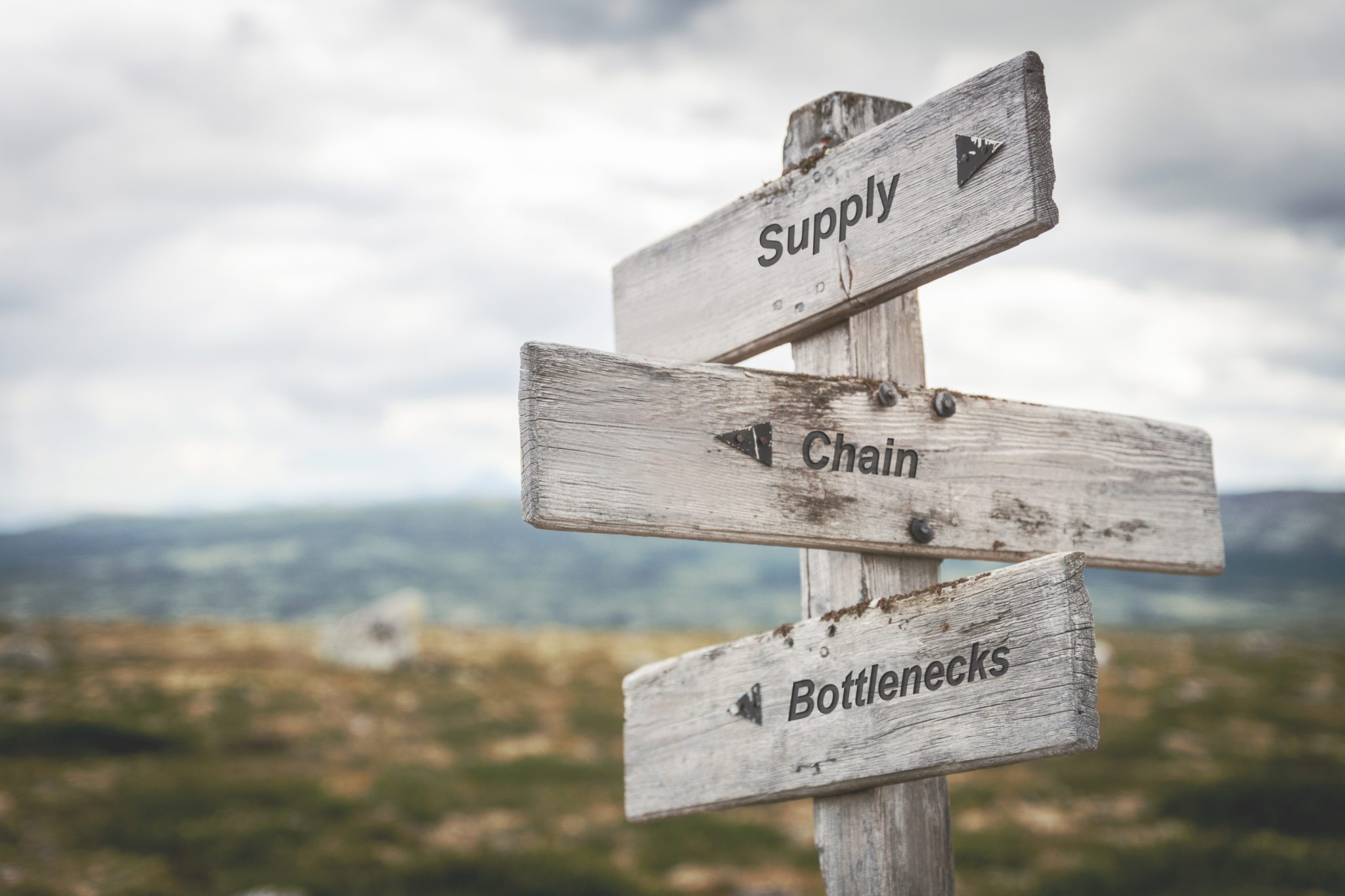 Bankers Factoring Manufacturing Financing Solutions
The back-logged $2.3 trillion US Manufacturing industry is killing manufacturers and their customer's cash flow. In fact, Supply Chain Disruption and Inflation have slowed cash flow, hurting businesses with slim margins.
Manufacturing companies hurting from overstock, shipping delays, bad inventory mix, and lack of resources need working capital to survive. However, Invoice factoring for manufacturing companies can reduce cash flow pressures.
Inflation plus extended payment terms are brutal on US manufacturers. But Bankers Factoring has funding programs for manufacturers to eliminate the 45, 60, or even 90-day wait to get paid and have same-day cash funding.
Bankers Factoring provides manufacturing company invoice factoring to companies in all industries, from construction, raw material production, goods assembly, and other finished goods. Keep reading how to turn your open invoices into Same Day Invoice Financing.
What is Manufacturing Invoice Factoring?
Manufacturing invoice factoring is a business finance vehicle where manufacturers sell their open account receivables (AR) to Bankers Factoring for immediate working capital. In addition, the same day you sell your invoices to Bankers Factoring, we provide an initial cash advance up to 93% of your total invoice value.
Visit our previous article to learn more about Same Day AR Factoring Finance.
How can Invoice Financing help a Manufacturing Company?
Invoice Factoring or AR Factoring funds manufacturing businesses by providing immediate working capital. Usually, manufacturers offer credit terms to customers after they establish a relationship. However, in the Startup Manufacturing Company case, you may need to extend credit to sign on the customer.
But financing a manufacturing company requires financial planning and consistent cash flow. AR Factoring finance, however, solves the issues of cash flow struggles for manufacturers. Thus, securing funding with Bankers Factoring Non-Recourse Factoring service is easy.
After the manufacturer delivers the goods or material, they sell the invoices to Bankers Factoring. Once Bankers Factoring buys your invoices, we fund the Manufacturing Company up to 85% of their total receivable value. The initial cash advances then happen on the same day as approval. Finally, we rebate the remaining open balance, less our small factoring fee starting at .75% upon payment from the customer (account debtor).
Visit our previous article to learn more about "Startup Company Invoice Factoring."
Why Do Manufacturers Need Invoice Factoring Financing?
Manufacturers need cash flow solutions caused by slow-paying customers' extended credit terms. But extended payment terms help the manufacturer's customers, not the manufacturing company, with bills to pay. Thus, Invoice Factoring Financing provides manufacturers with working capital for payroll funding, operating expenses, and costs of goods sold.
Payroll Funding
Manufacturers require a variety of frontline, office, and management positions to meet weekly or bi-weekly payroll. Invoice Factoring working capital is commonly used to fund payroll operations. Thus, Payroll Funding helps Manufacturers retain their workforce and ensure smooth operations.
Funding to Cover Selling, General, and Administrative Expenses
Manufacturers incur costs and expenses to carry out their organizational goals. From rent, lease, utilities, supplies, facility maintenance, and virtually any expenses associated with the business. But by staying current on your obligations, your business has no disruptions.
Funding to cover Costs of Goods Sold (COGS)
COGS are any cost associated with the direct production or assembly of goods. This includes labor, raw materials, and supply and excludes indirect costs. Invoice factoring provides cash flow to procure raw materials and inventory for manufacturers. Manufacturers can leverage working capital to increase their buying power.
Funding to Fulfill New Purchase Orders
Your new customer is sending over future purchase orders that require you to build up inventory levels. Use your working capital to negotiate terms to buy your raw materials. Out-of-scope purchase orders or new customers should increase your revenue, not hurt it.
Financing to Acquiring New Assets
Equipment, machinery, and plant assets are necessary for effective manufacturing production. These capital investments require working capital to finance the transaction. Invoice Factoring Financing provides cash funding to secure purchases without traditional financing or bank loans.
How Does Manufacturer Invoice Factoring Work?
Manufacturing Companies qualify for AR Factor Financing based on their customer's creditworthiness. Manufacturer Invoice Factoring does not depend on the business or business owner's credit. This is an excellent benefit for startups, entrepreneurs, and small businesses since they may lack the financial credibility for conventional financing.
Invoice Factoring Finance Transactions for Manufacturers follow four steps:
Open invoices or receivables are created for goods delivered
The client application is submitted with the open invoices for approval
Bankers Factoring approves the factoring deal and transfers up to 90% of the total AR balance on the same day.
Bankers Factoring rebates the remaining open balance less our small factoring fee starting at .9%.
Our 100% online qualification process makes the application and approval process easy. We can provide approvals within days if your manufacturing company has the required documents.
To learn more, visit our previous article, "A/R Factoring Due Diligence."
How Much Does Manufacturer Invoice Factoring Cost?
Manufacturers who have used high-interest credit cards and Merchant Cash Advances can benefit from the cost of factoring. AR Factoring Financing incentivizes manufacturers to sell a batch of invoices, called selective factoring. This provides a more extensive line of working capital for our clients.
With our competitive factoring rates starting at .9-1.5% per 30 days compared to high-interesting bearing debt, we are working for manufacturers and their bottom line. Another benefit of factoring cost structure is the Startup Tiered Pricing program. We reward startups, entrepreneurs, and small businesses with access to unlimited working capital as their monthly receivables grow.
Visit our previous article to learn more, "Factoring Rates Explained."
Bankers Factoring Manufacturing Company Factoring Finance Programs
Manufacturer Factoring Financing is different from Bankers Factoring. We help businesses grow their cash flow and provide bad debt protection. Our Non-Recourse Invoice Factoring plans help manufacturing companies forecast cash flow, pay employees on time, and have funds available for growth plans. If you manufacture goods and wait up to 90-days for payment, factor financing can help your business.
Our Manufacturing Company, Factor Financing, provides the following:
Access to Unlimited Working Capital
Up to 90% Total A/R Balance Cash Advance
Factoring Rates Starting at .9-1.5%
Same Day Funding
Ready for the owner-employees of Bankers Factoring to help you grow your Mfg company with our invoice funding, including bad debt protection? Use our fast online factoring application or call the toll-free number 866-598-4295