Fast Funding for Government Contractors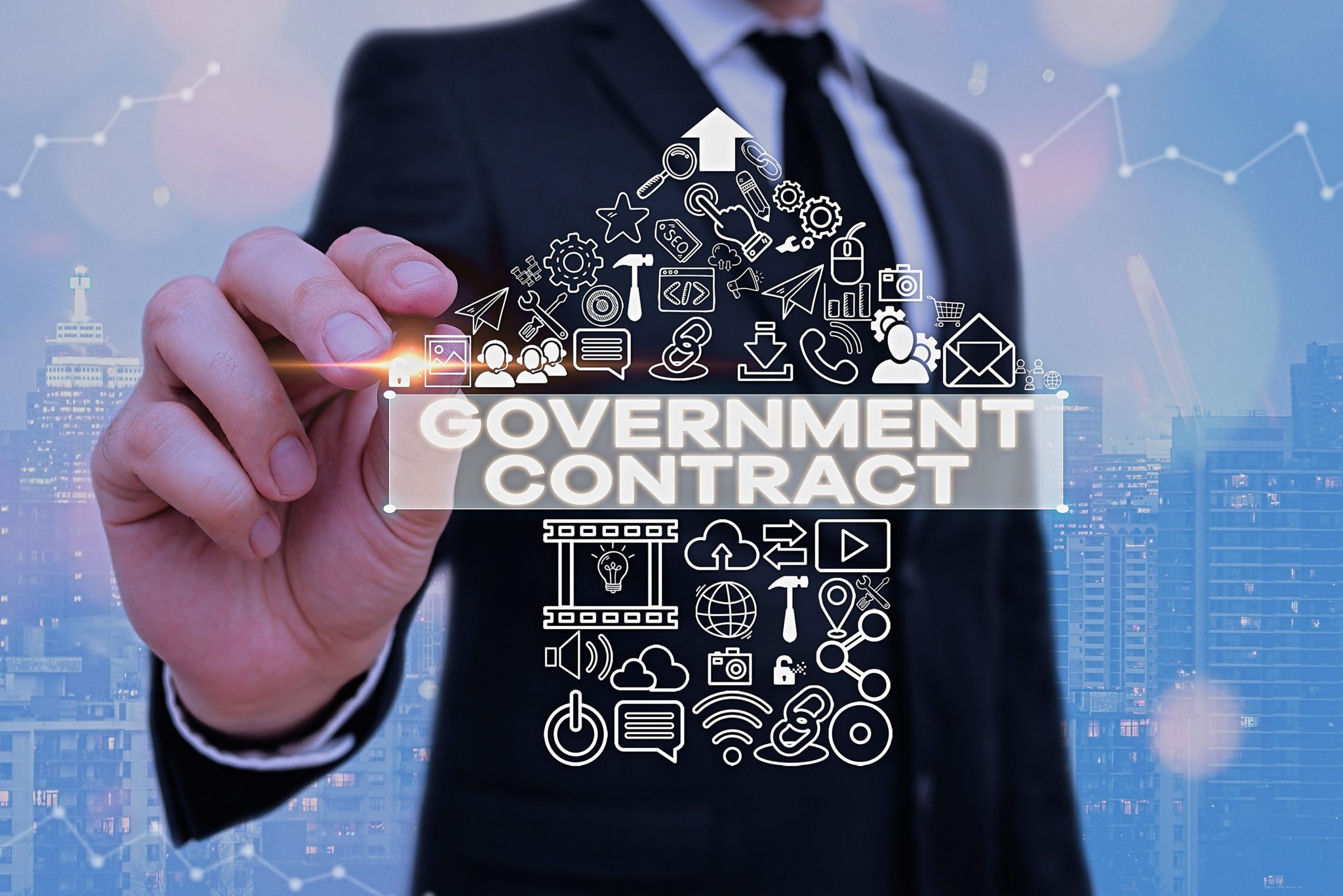 Can Government Contracts be Funded using Factor Finance?
Small businesses and entrepreneurs can exponentially grow their businesses by winning government contracts. Securing government contracts can also help eliminate the hassle of constantly searching for your next payroll funding source. However, over 50% of startups face cash flow struggles from their customers' extended payment terms. Even when problems arise, and there is a government shutdown, government contracts always pay their companies.
Your business will instantly increase its cash flow by acquiring government contracts and implementing government invoice factoring. Moreoever, Bankers Factoring is a proud government contract factoring company helping startups, small businesses, and entrepreneurs secure financing and working capital to fund their government sales.
Bankers Factoring Government Contractor Financing
Government contract factoring is a robust solution for business owners needing working capital to pay their bills, payroll funding, and company overhead.
By selling your open government receivables to Bankers Factoring, we provide immediate cash to your business – on the same day as your funding approval.
Moreover, government factoring helps our clients in many industries, from payroll and staffing, technology, wholesale distribution, and transportation, to name a few.
So keep reading to learn about how Bankers Factoring government contracting factoring program can help your cash flow issues today. We also have special factoring programs for Veteran-Owned Businesses.
What is Government Contract Factoring?
Government contract factoring is a form of business financing through buying and selling open invoices or accounts receivable. Our clients with government contracts cannot afford to wait up to 90 days for payment from their government customers. But by offering extended credit terms, you can be awarded government contracts. However, few businesses have the working capital to cover nearly three months' overhead.
Government Contract Factoring allows you to get an advance on your unpaid local, state, or federal government accounts receivable (A/R). Invoice factoring also benefits small businesses that cannot qualify for traditional lending or financing. Furthermore, approval for your factoring line is contingent upon the creditworthiness of your customer – the government.
Whether you are working on a disaster recovery project for FEMA, the Department of Transportation, or your local school district, invoice factoring can provide the working capital your company needs.
In factoring transactions, the customer responsible for paying the open invoices is the account debtor. The account debtor is responsible for the repayment of the receivables.
Visit our previous article, "What is Government Factoring," to learn more.
What are the Benefits of Government Invoice Factoring?
Suppose your business is struggling with its day-to-day cash flow and finances. In that case, government invoice factoring can eliminate your cash flow gaps. The main benefit of invoice factoring is the immediate working capital (cash) your business receives. In fact, approval and qualification for invoice factoring are more straightforward and easier than traditional lending.
Additionally, government invoice factoring with Bankers Factoring is more than a line of cash flow. We customize our government contract factoring programs to each client's needs and financial situation. When partnering with Bankers Factoring, your company receives the added benefit of an outsourced receivable department.
We understand how strapped for time business owners are. This is why we remove the burden of managing your A/R department. We put time back into your schedule to improve sales and operational performance, where expertise can be leveraged for future earnings.
Some typical items covered by government contracting factoring include:
Rent or lease agreements
Insurance
Taxes
Sales and Marketing campaigns
Purchasing inventory and merchandise
Use your current government receivables to fund your daily operations while you continue to search for new government contracts. You can view government contracts on the SAM website. When having a business finance partner like Bankers Factoring, you continuously bid on new contracts with your access to unlimited working capital.
Government contract invoicing is also a great way to secure financing if your business is financially distressed. Suppose you are faced with IRS tax liens, PPP Loan repayments, or poor business credit. In that case, invoice factoring will not negatively impact you or your business. Government contracting invoicing is a tool to improve the financial strength of small companies and startups. Fund your government contract payroll with invoice factoring.
Government invoice factoring enables startups and small businesses to offer extended credit terms to government customers. By providing extended payment terms to your customers, your company demonstrates credibility compared to small businesses unable to offer credit terms.
Government contractors can take advantage of the simple and quick application process with same-day funding after approval. This immediate cash funding provides the working capital to make business decisions and create additional value for your company.
Learn more in our previous article, "Why Companies Use A/R Factoring."
How Invoice Factoring Works for Government Contracts
Invoice factoring for government contractors is dictated by terms in accordance with Federal Acquisition Regulations (FAR). The terms of your government contracts depend on the government agency you are working with, the size of your company and the contract award, and how urgent or mission-critical the contract is.
Government contract invoicing is a simple process that can be broken down into four basic steps.
Our client is awarded a government contract and has invoices for work delivered and completed to the government agency.
Our client sells their open A/Rs or invoices to Bankers Factoring.
Bankers Factoring approves the factoring application and provides an initial cash advance of up to 93% of the invoice value on the same day as approval.
Bankers Factoring releases the remaining invoice balance, less our factoring fees. This step is called the discount or rebate and closes the factoring transaction.
Factoring government contracts is a quick and easy process for busy business owners. Simply put, you sell your invoices to Bankers Factoring through an asset purchase and immediately receive up to 93% of the open invoice balance. When partnering with Bankers Factoring, there are no hidden fees – you have full disclosure of your fees in advance.
Your business will have a more consistent cash flow stream by factoring in government receivables. Invoice factoring provides funding to take on additional government contracts, payroll funding, and overhead expenses.
Secure, consistent cash flow and money in your checking account with government contract financing. Government factoring is a debt-free financing vehicle for your business.
Visit our previous article, "How Invoice Factoring Works," to learn more.
What Businesses Should Consider Government Factoring?
The US Government purchases more goods and services than any other entity in the world. The US Government spends over $500 billion annually from contracts awarded to staffing agencies, wholesalers and distributors, technology companies, and other professional entities to supply their operations.
There is nothing that the government does not buy, and they buy from:
Janitorial Companies
Manufacturers
Guns & Ammunition
Security companies
Staffing services
IT Specialists
Medical services
Technology companies
Product distributors
Consultants
Oil and gas companies
Service-based companies
Home health-care providers
Wholesale companies
Landscape and construction companies
Commercial foodservice
Transportation and Logistics firms
Education providers
Can Government Subcontractors use Invoice Factoring?
All government subcontractors can use invoice factoring. That is because the local or federal government is not a direct client. However, if your small business invoices another business that is a government contractor, you may be able to qualify for other invoice factoring programs. Contact us today to turn your open receivables into working cash flow.
How to Qualify for Government Receivables Factoring
Qualifying for government receivables factoring does not consider your score, making factoring an excellent solution for financially distressed business owners. The main criteria for government invoice factoring are invoices for completed work to a government agency.
Your business must have a government-awarded contract with delivered invoices for completed services and work.
Your invoice must not be guaranteed as collateral.
You cannot have an unsolved bankruptcy or judgment that impedes accounts receivable.
No liens on your A/Rs.
General documentation of your business and identity
Visit our previous article, "8 Requirements To Qualify for Factoring," to learn more.
Government Contract Factoring with Bankers Factoring
At Bankers Factoring, our team of employee-owners is ready to get your business the funding it needs. We understand how hard it is to cover two or three months' worth of overhead while waiting on your receivables. Our customized government factoring programs remove cash flow gaps in the middle of your government projects. We give business owners the upfront capital to grow and operate their businesses.
Ready for the owner-employees of Bankers Factoring to finance your government contracts? Call 866-598-4295 or go to Bankers-Factoring-Application.