Government Contract Finance
Payroll financing through government contract finance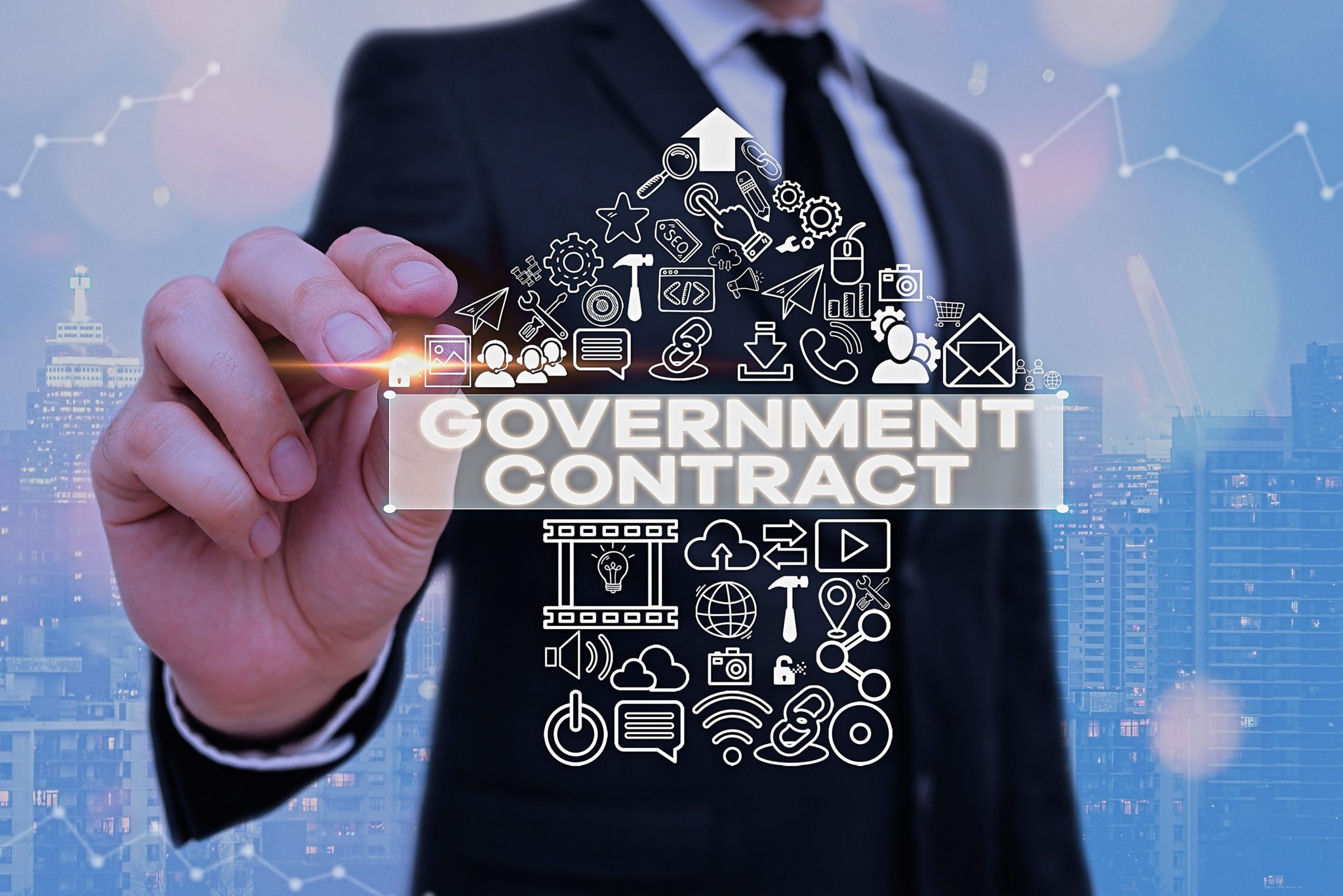 Government Contract Payroll Factoring Summary
Payroll financing through government contract factoring is the solution for companies requiring immediate payroll funding. Turn unpaid invoices from government contracts into working capital for payroll funding and other government contractor expenses.
Read about the letter of financial capability that we offer our government vendor clients so you can stand out versus your undercapitalized competitors.
Factoring for Government Contractors to Fund Payroll
Contractors working on government contracts often wait up to months for payment. But you can receive immediate cash flow for payroll funding, bills, and general business expenses. Payroll financing through government factoring can be a source of quick working capital for your business.
Payroll financing through government contract factoring is the solution for companies requiring immediate funding. That's because Paying employees is one of the largest, if not the most significant, expenses for most government contractors.
So contact Bankers Factoring today to learn more about payroll funding and invoice factoring financing for your government contracts.
Payroll Financing Improves Government Contractor Cash Flow
Cash flow struggles are typical for government contractors with weekly payables and offering extended payment terms to your customer. In fact, shortages in cash flow hurt a business's ability to pay bills on-times and hire the staffing required for government contracts.
However, payroll financing is available on short notice, unlike typical debt financing, which can take months to receive funding. So when government contractors need cash flow, it is an immediate need. Contractors can then turn unpaid invoices into same-day payroll financing.
Learn more in our "Government Contract Factoring Guide."
Government Factoring Provides Payroll Financing
Invoice factoring is also called accounts receivable (AR) factoring, payroll funding, and factoring financing. Small businesses with government contracts typically have tight financial operations with limited cash reserves. But payroll financing with government factoring can provide a cash flow strategy to avoid financial distress.
Slow pay from extended payment terms places stress on operating budgets. With this in mind, waiting 30 days or more for payment is difficult with weekly payroll, daily expenses, and business overhead costs. Therefore, government contractors use factoring as their source of cash flow. As a result, payroll factoring financing is a quick and easy way to receive business funding.
Government factoring provides increased payroll financing as your monthly receivables grow. We also help government contractors grow their businesses without using bank loans or other balance sheet debt. We also have special funding programs for veteran-owned government contractors.
Learn more in our previous article, "What is Government Factoring Financing?"
What types of government contracts can receive invoice factoring financing?
The federal and local governments award different types of contracts to businesses. In fact, we have provided payroll financing and invoice factoring to government contractors, including:
Fixed Price Contracts
Cost Reimbursement Contracts
Costs Plus Awards Contracts
Costs Plus Fixed Fee Contracts
Incentive Contracts
Indefinite Delivery Contracts
Time and Materials Contracts
Labor-hour Contracts
Negotiated Contracts
How Can Government Contractors Benefit from Payroll Financing?
Government Contractors needing financing on short notice benefit from payroll financing through invoice factoring. That's because businesses burn through cash each month to carry out their operations. Cash burn causes cash flow issues and payroll financing issues.
The main benefit of payroll financing is our quick funding process. We provide same-day payroll funding for government contractors. Working capital is vital for business success, and small businesses improve their financial performance with payroll funding.
Payroll funding helps capture new business growth. With steady cash flow financing, government contractors can take on new contracts and customers to grow their businesses. With payroll financing, our clients eliminate the weekly stress of paying their bills on time. Extending credit terms on government contracts with invoice factoring is a win-win situation for business owners.
Payroll financing benefits the not-yet-bankable business and financially distressed government contractors. Additionally, payroll factoring is contingent upon the creditworthiness of the government entity, not the contractor. Payroll financing can benefit your operations if you are a government contractor with poor credit.
Learn more in our previous article, "A/R Disaster Recovery Government Factoring."
How does government contract factoring financing work?
The first step is to complete our funding application to receive payroll financing from government factoring. Payroll financing requires due diligence for all agreements, but this process can be completed in one working week. Traditional financing, like payroll loans, requires more time and documentation.
Steps in payroll funding for government contract financing:
Government contractor submits a completed application to Bankers Factoring.
Bankers Factoring conducts funding due diligence.
Bankers Factoring approves funding applications and cash advances up to 93% of the total invoice value.
Bankers Factoring disburses the discount, which is the remaining AR balance, less our small factoring fee.
Using Government Contract Financing to Close Cash Flow Gaps
Servicing government contracts is an excellent way for small businesses to grow their revenue. The downside is bridging cash flow gaps caused by your extended payment terms. Maintaining reliable cash flow is essential in any industry to offset uncertainty in the market. Government contractors must fight economic pressures from budget cuts and political factors.
Invoice factoring helps offset the complexities around contract reappropriations and agency consolidation. Payroll financing is a flexible solution that removes the cash flow burden from government contracts. From the initial contract start, your business will have the financing to ramp up operations and obtain the resources you require.
Small businesses do not have the reserves to outlay funding weekly and monthly without additional financing. Invoice factoring provides government contract financing and eliminates the stress of paying bills timely.
The Federal Acquisition Regulation (FAR) and Government Cost Accounting Standards significantly regulate government contract compliance. Working with an established factoring company like Bankers Factoring helps protect your business and financial strength.
Payroll Financing an Alternative to Bank Financing
Traditional banks and lenders cannot provide the funding small business government contractors require. Alternative forms of commercial financing, like invoice factoring, have injected consistent cash flow and liquidity into businesses. Invoice factoring ensures payables each week are paid, including payroll funding. Government contracts require specific insurance policies, and factoring financing provides the cash to cover these expenses. Payroll financing is an efficient funding vehicle for businesses needing quick alternative liquidity.
Learn more in our previous article, "A Guide To Payroll Financing."
Bankers Factoring Payroll Financing
Our easy funding process based on your government contract creditworthiness helps businesses grow. Working capital bottlenecks happen to most small companies, but Bankers Factoring fast payroll financing process helps your cash flow. Our experienced government factoring company people know how critical fast financing is for your payroll and operations.
Ready for the owner-employees of Bankers Factoring to fund your Government Contract Payroll? Use our fast online factoring application or call the toll-free number 866-598-4295