Factor Financing to Fund Government Contracts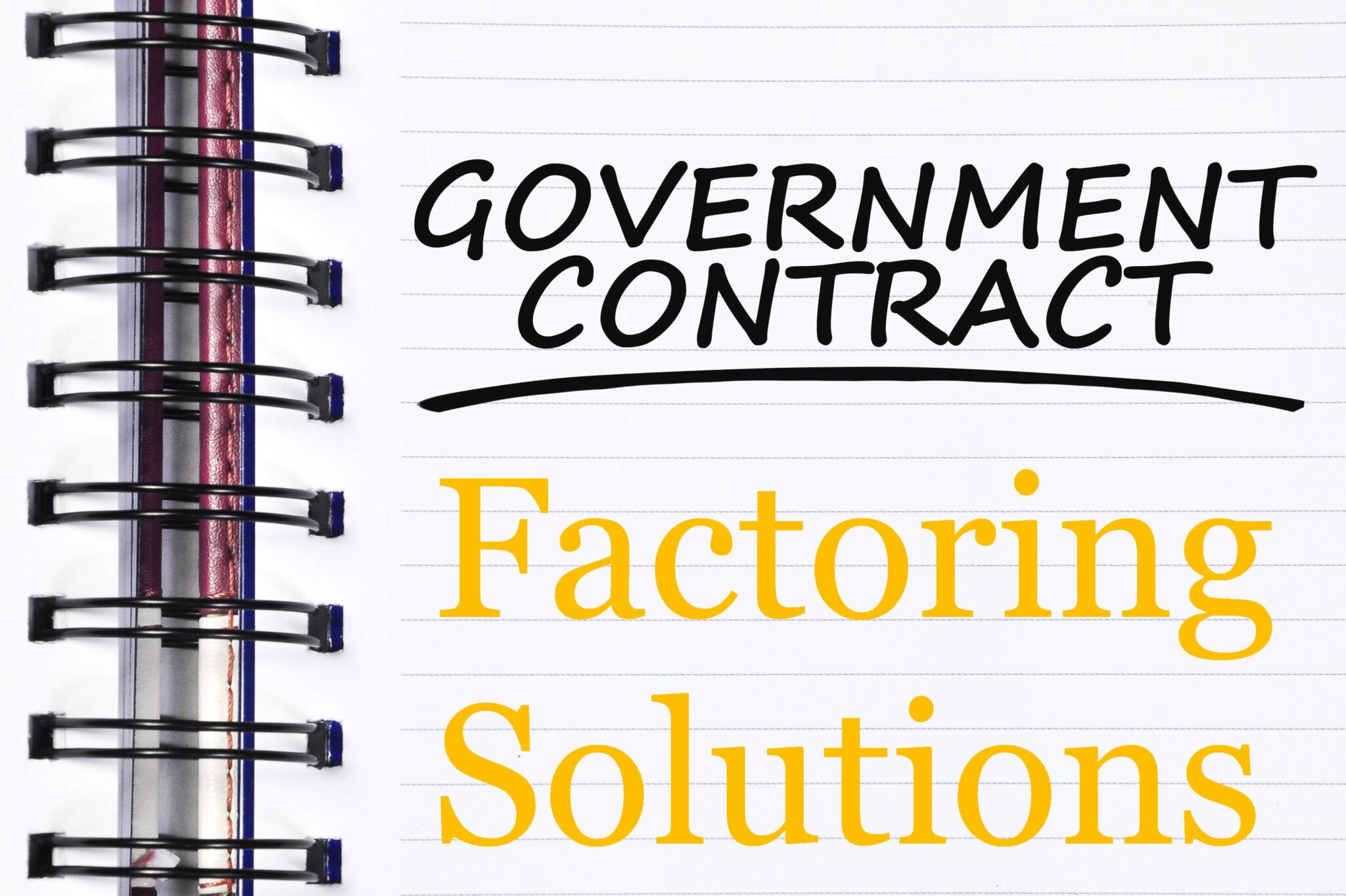 Bankers Factoring Government Contract Financing Programs
You registered with System for Award Management (SAM) to tap the $600+ billion in federal funding for contracts. You are finally awarded a contract, but the government requires NET60 terms. The fear of paying bills, feeding your family, and other finances have you losing sleep.
Eliminate the stress of your government contract with Bankers Factoring Contract Financing Solutions. Turn your unpaid receivables into fast cash for your business. You have nothing to lose besides receiving up to 93% of your total invoice value within five days. The United States government and every other official government organization want to do business with small business, and Bankers Factoring stands ready to help with our government contract funding programs.
Complete an encrypted application to begin your government contract factoring process.
Contract financing enables service providers and vendors to access funding when banks or lenders deny your application. By selling unpaid government invoices, your business turns its receivables into cash today. We remove the month-long wait for you to get paid.
What is contract funding?
Contract funding finances your unpaid government accounts receivable (A/R) before payment to contractors. Factoring government contracts are available to small businesses and contractors who need access to fast working capital. We can provide funds against your unpaid government cotracts.
You will also need to show the contracting officer that you have the financial capability to perform on the contract by having a government factoring credit facility with Bankers Factoring. We will supply you with a letter of comfort or letter of financial capability.
This will allow you to stand out against the under-capitalized bidders you are competing against when bidding on gov and other official websites.
We also have special programs for when disaster strikes and you need funding for disaster recovery contracts.
Government contractors sell unpaid invoices to Bankers Factoring and receive payment before their contract terms. This is called contract funding. Accordingly, the extended payment terms required by federal government contracts range from NET30 to NET90 days. You often see these with SME/MBE set-asides and spending their allocated budget before their fiscal year end.
Contract funding isn't a loan but a form of funding through selling an unpaid government invoice. As such, you carry no debt with a factoring service through Bankers Factoring to fund government receivables.
See more information in our previous article: Government Factoring
What do you need for a financing contract?
To secure contract funding, you will need to provide the following:
A government contract with the conditions of your agreement and states payment terms. This can be an existing contract or a new one.
Driver's License
Three months of bank statement
Accounts Receivable aging summary
Copy of your unpaid invoices
Copy of your Certificate of Insurance (COI)
Related article: Government Contract Financing Guide
What are the benefits of contract financing?
Contract financing is a great way to get your government contracting business off the ground or help you expand it. Also, financing government contracts can pay off debt faster and improve cash flow. Accordingly, the main struggle contractors face are cash flow shortages due to long payment cycles.
Be careful, as all official government websites are secure websites, and they never charge you a fee.
By selling unpaid A/R invoices, federal or local government vendors can bypass payment terms. Thus, providing business owners and entrepreneurs with lines of capital when they need it most.
Providing working capital to pay staffing expenses or to maintain equipment for government work can be costly. As such, you can obtain a steady payroll funding line by factoring or selling uncollected invoices to Bankers Factoring.
Learn more in our previous article: Government Contract Payroll Financing
How does government contract financing work?
Contract financing is a commercial financing business used to buy inventory, pay for expenses, and cover other costs. Government agencies use extended payment terms, which creates cash flow issues for their vendors and contractors.
Financing government receivables works by submitting an online application with the required documents. Next, our team of funding experts verifies your open invoices and company background. Also, our evaluation process includes a soft credit pull which has no negative impact on your credit.
Following, within 3 to 5 days, our team will submit a proposal to provide government invoice factoring services. We provide same-day funding – once your account is set up, you receive your initial cash advance.
Below are steps for government contract factoring:
Complete an online application
Receive funding approval within 3 to 5 days
Receive an initial cash advance of 80 to 93% on the same day of account setup
Receive your final cash payout once your government customer pays Bankers Factoring
Related article: What is Government Factor Financing?
The Best Government Factoring Company
Receivables finance is the lifeline of businesses that rely on government work. Contracts bind you and your customer's agreement whether you provide labor or professional services.
Bankers Factoring, The Best Government Factoring Company, helps contractors looking for a line of credit. Accordingly, your business receives a cash flow line through selling quality receivables.
With access to unlimited capital, most entrepreneurs, business owners, or contractors work with Bankers Factoring to fund business operations. Furthermore, our exclusive non-recourse factoring program protects contractors from uncollected A/R. Bad debt protection protects your business cash flow from late or short-paid invoices.
Government Contract Funding Conclusion
Contract financing with government factoring services at Bankers Factoring helps grow businesses and protect working capital. Contractors and government vendors need to access quick funding for their contracts. If you struggle to manage your cash flow due to extended payments, Bankers Factoring is ready to help your small business capture government contracts.
Ready for the owner-employees of Bankers Factoring to grow your business with our award-winning receivable factor financing, including bad debt protection? Use our fast online factoring application or call 866-598-4295.