Is Invoice Factoring Possible with Bad Credit?
Can You get a factoring business line of credit with bad credit?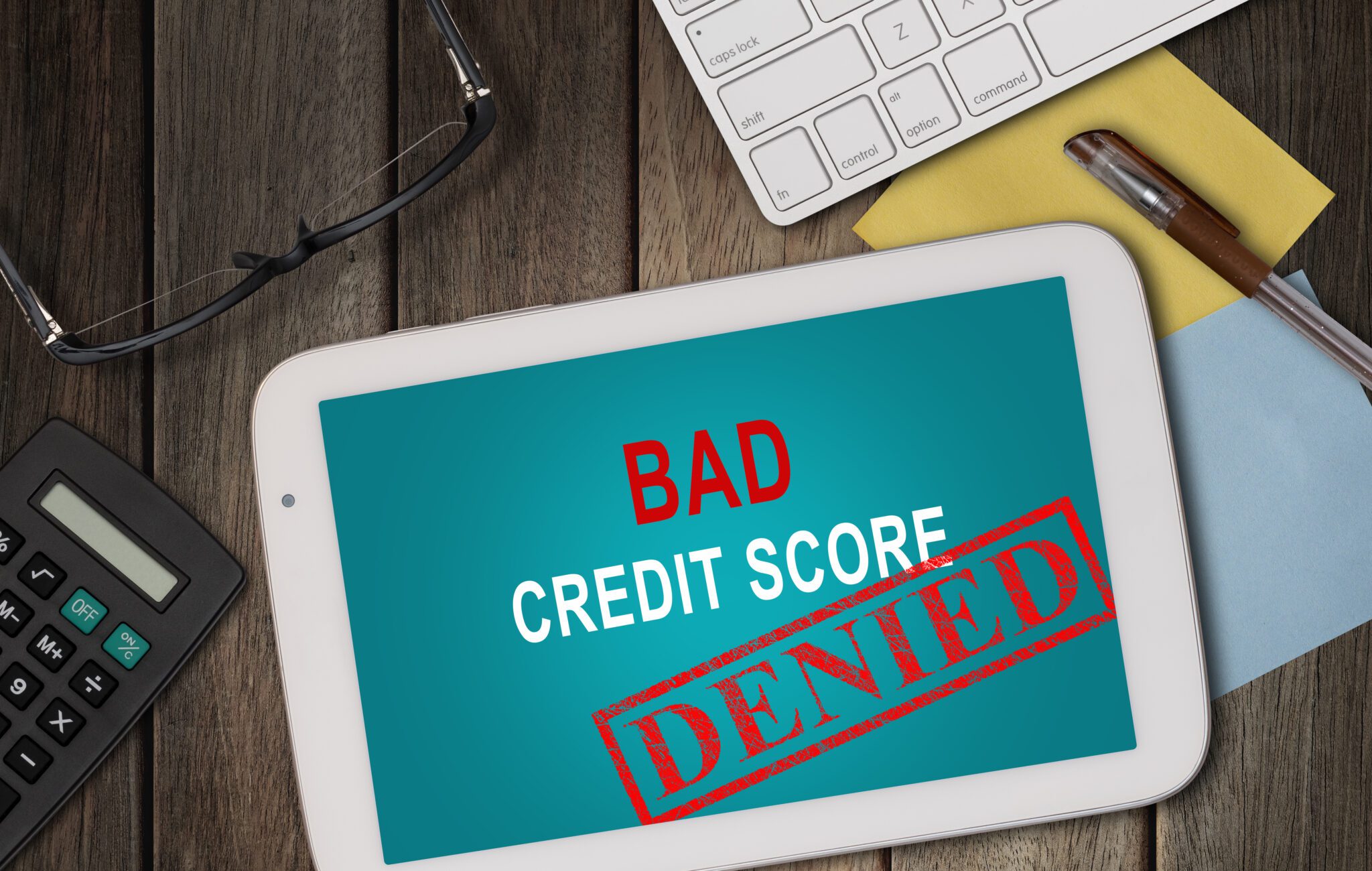 Bad Credit Business Funding
Receivable Factoring with Bad Credit or Bad Credit Business Financing
Poor Credit Business Funding from Bankers Factoring
You are a business owner who needs a receivable line of credit but has bad business or personal credit. In that case, this guide will discuss obtaining approval for a factoring business line of credit, even with bad or no credit history. SBA loans require a minimum of 650 credit score, and most banks want to see a minimum personal credit score of 700+ from the credit bureaus. Bank-owned invoice factoring companies have more stringent rules, too. Banks and the SBA also want to see two years of time in business. Credit unions have similar fico score loan requirements and an SBA loan requires a 650 minimum credit score.
What can a small business do with growing sales, growing accounts receivable, and the created cash flow troubles? Bad credit business loans or merchant cash advances (MCA) loans are available, but the terms are onerous and the interest rates can be from $150 to 300%. If you cannot qualify for a startup business loan, Bankers Factoring has special programs for start-up companies.
We are the invoice factoring company that looks at your customer's credit risk, not yours.
You can also read our article on invoice financing for small businesses.
Bankers Factoring (Bankers) helps the not yet bankable businesses obtain cash flow through invoice factoring services. Our factoring programs provide up to 93% cash advance of your unpaid invoices within 3 to 5 days of submitting your online funding application. And unlike a bank or the SBA, we are not balance sheet and financial statement driven. Our typical minimum credit score requirements are 525, we only do a soft pull on your credit, and we require no business credit score. We are also 1/5 the cost of bad credit business loans from online lenders and merchant cash advances or MCA. Their interest rates can exceed 100% if computed correctly.
Visit our article to see the types of businesses we can fund.
Our funding is based on the business credit scores of your customers, so we are a cost-effective choice for the 90% of small businesses turned down for small business loans or forced to use expensive merchant cash advances. Poor credit score or low personal credit scores can still get you funded at Bankers with a cost lower than swiping a business credit card.
Please read why do companies use A/R factoring.
Can a business with bad credit get a line of credit?
Yes, it is, in fact, possible to get a business line of credit with bad credit. The key is finding the right lender to work with your circumstances. Many businesses that are not yet bankable such as startups or distressed business owners see invoice factoring as a win-win solution. Factoring companies, like Bankers Factoring, extend working capital lines to businesses with poor credit.
The most important thing when seeking business finance is to remember you are not alone with poor credit looking for funding. Bankers Factoring specializes in working with under-served businesses and industries with non-existent or bad credit business scores that don't meet the credit box of traditional banks.
Related article: How to Obtain Financing after Business Loan Denial?
What is an account receivable factoring company?
Receivable factoring is a form of financing that allows business owners to get cash immediately by selling invoices for goods and services received by customers. You can use the money for business growth, such as expanding your operations, payroll funding, and paying vendors.
Your business can qualify for invoices based on your customer's creditworthiness. This is how distressed companies suffering cash flow issues get back on track. Unlike loans or lines of credit, factoring requires no collateral since you sell your accounts receivable (A/R). A/R factoring is an efficient way to secure a business line of credit without balance sheet debt.
Related article: A Comprehensive Guide to Factoring Invoices
How does account receivable factoring help business financing?
Instead of waiting for customers to pay them, the business receives payment immediately by Bankers Factoring. This is possible because we buy and manage your receivables from cash flow funding to collections. If you have bad credit, then it is likely that your company will need factoring services to build your credit.
There are many benefits associated with using account receivable factoring services:
Fast access to capital
Quickly resolve cash flow
A fast application process versus the slow and tedious business loan application process
Pay employees on time and avoid losing your staff
Special freight factoring programs for trucking companies
Stay out of tax problems
Funding within 3 to 5 days of your factoring application
Bad debt protection if your customers declare bankruptcy or insolvency
Related article: How to Finance Your Business Without Giving Up Equity
Does receivable factoring help improve my credit?
For startups, factoring is a great way to build your business credit. With the available cash flow from factoring, you can improve your credit by:
Paying your bills on-time
Decreasing your debt-to-income ratio
Acquire new customers and generate more profits
Pay taxes and avoid IRS fines
Establish credit with companies that report transactions
Factoring is an excellent tool for distressed small business owners to get their finances back in control or for startups lacking credit history. Either way, pay your bills on time, limit debt, and check your credit scores regularly.
Read this article if your credit is damaged because of business bad debt.
How can I get a business line of credit with a Bad Credit Score?
If you need a business line of credit or working capital loan ASAP, the best way is to get it through Bankers Factoring, the best choice for non-recourse factoring services. Within 3 to 5 days, your business receives up to 93% of your total accounts receivables value.
Invoice factoring finance is when we buy invoices from you and pay you immediately. This gives entrepreneurs control over their cash flow and future creditworthiness. More importantly, after you sell your invoices to Bankers, we cover the bad debt expense if your customer defaults.
Please read our article on how to make the best choice in invoice factoring companies.
The benefits of invoice factoring for business lines of finance versus a bad credit business loan includes the following:
Instant cash flow for your business with same-day wires into your business bank account
You will not have late payments or bad debts hanging over your head
Free cash flow to try new sales and marketing efforts
How much funding you receive is based on how fast you can generate a good invoice
Available funding to cover payroll expenses weekly – payroll funding
Bad credit borrowers with low credit scores turn to Bankers Factoring
Build up cash reserves or a savings account
More consistent cash flow and ability to forecast
Turned down for a startup business loan or small business loan? We can still fund your startup business.
Bad debt protection through non-recourse factoring
Things to consider before approval for a business line of credit
Before you take out a business line of credit, it is essential to understand the terms and conditions of the agreement. You will also want to consult your accountant, lawyer, banker, and insurance agent regarding tax implications. A/R invoice factoring is a simple way to obtain working capital without administrative hassles.
Suppose you are looking for financing that allows you flexibility with your cash flow. In that case, Bankers Factoring will be suitable for your business. Sell your invoices, receive cash, and grow your business. Factoring is the bridge to becoming a bankable organization until you qualify for a traditional business loan.
Account receivable factoring can help you get funds for your small business needs, even with a bad credit history and turndowned by traditional lenders.
Read the Pros and Cons of A/R Factoring.
It is still possible to improve your credit history. You can start by paying off your debts with working capital loans. If you already have a good credit score, ensure it stays that way by maintaining the same or better behavior in the future. Bankers Factoring will report how your clients pay you to the business credit bureaus.
Please read Invoice Factoring Myths and Misconceptions for more insight.
Bankers Factoring Receivables Financing for Businesses with Bad Credit
Bankers Factoring is the best option for businesses with bad credit that need fast funding. Bad credit scores do not need to stick with you or your business forever. Non-recourse factoring provides extra protection when you sell Bankers your invoices for working capital. Turned down for a bad credit business loan? We can help with a small business factoring financing credit facility.
Bankers Factoring helps financially distressed businesses overcome funding obstacles and take control of their cash flow. Using us, you can eventually build up credit to qualify for a traditional bank line of credit even with less than perfect credit.
For more information, read our guide to funding your business with accounts receivable financing versus startup business loans.
Turn your outstanding invoices into same-day working capital, even with a poor personal credit score or no business credit score with Bankers bad credit funding programs. Even with a business loan denial because of less than stellar credit, we can offer you invoice financing.