One of the Best Small Business Invoice Funders
How to turn 30-day receivables into same-day working capital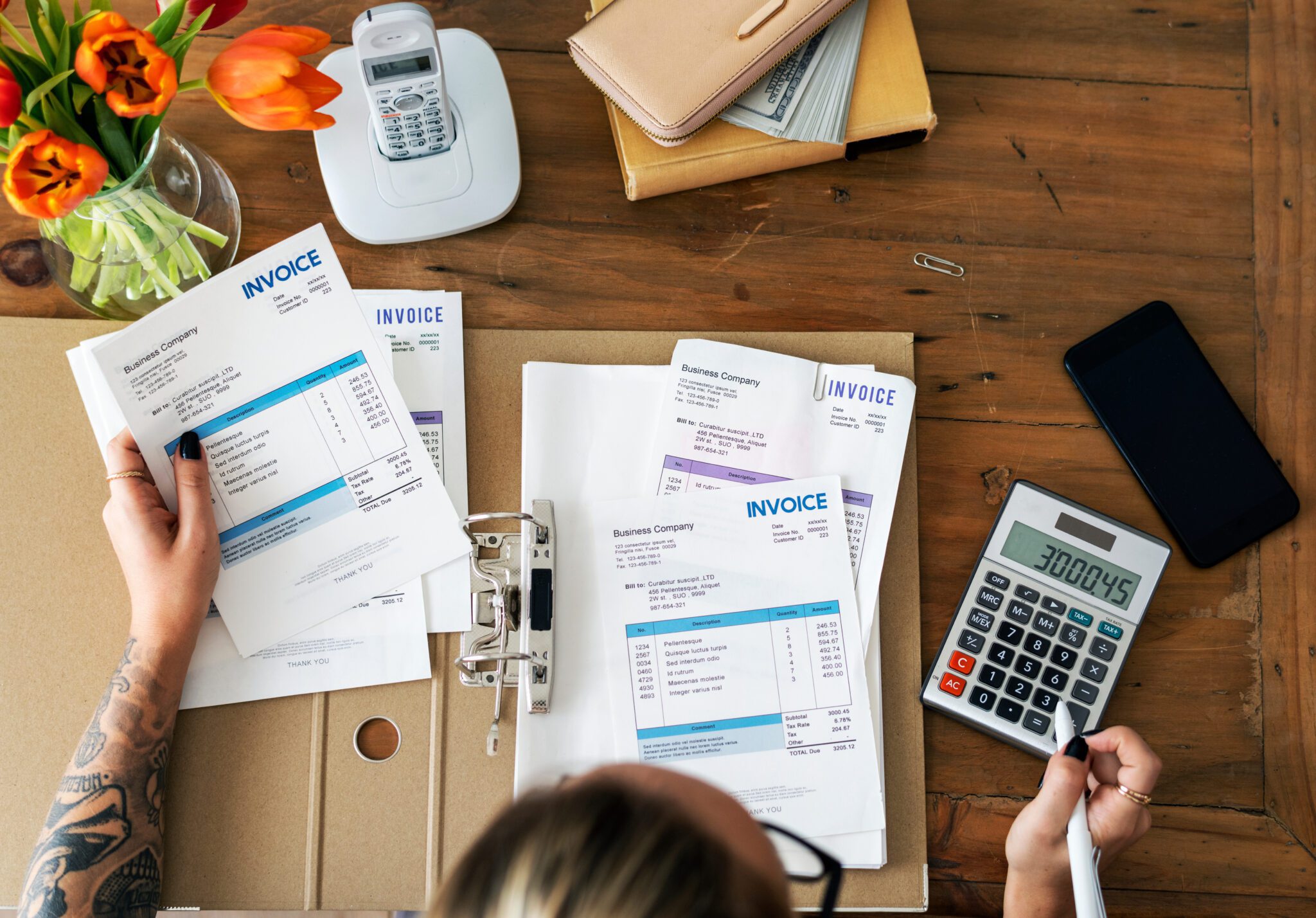 A Quick Guide to Small Business Receivable Finance
Turn 30-to-90-day-old invoices into new working capital by funding your small business with invoice factoring. Over 20% of businesses fail in their first year (Zippia). Every week, selling your unpaid invoices provides the liquidity you need to overcome extending payment credit terms to your customers.
Small business financing with invoice factoring is an easy, fast, and reliable funding solution for your startup efforts. If you have commercial customers with solid credit history, we can cash advance up to 93% of your accounts receivable (A/R) value daily.
Bankers Factoring Small Business Factoring Services:
Extend cash flow funding to businesses with bad credit
Receive funding within five days of submitting your online funding application
Same-Day 80-93% cash advances
What is Invoice Financing Factoring?
Invoice financing is a form of asset-based lending. It allows you to obtain cash advances on your outstanding invoices by selling them to Bankers Factoring. Factoring financing provides cash flow by selling your unpaid invoices in exchange for 80 to 93% cash advances of your A/R value. With verified invoices, your business can receive consistent cash flow funding.
The best part about invoice financing is that it is much more flexible than traditional bank loans, unlike banks with strict criteria for approval. Bankers Factoring will work with any company regardless of its size or industry. When it comes down to it, all businesses need money (and lots of it), which means your success depends on our factoring funds.
Related Article: Factoring Company: What it is and Your Best Choice
How Does Factoring Financing Work?
In an invoice financing arrangement, a third party (Bankers Factoring) will purchase your outstanding invoices. We assume the risk of collecting payment from your customers. In exchange for taking that risk, you no longer must wait for your customers' extended payment terms.
The process of invoice financing for small businesses is simple:
Deliver services or products to your customers (account debtors)
Submit an online funding application with Bankersfactoring.com with your unpaid A/R invoices
Bankers Factoring verifies and approves your funding application within 3 to 5 days
Same-Day Invoice Financing: once your account is set up, we send up to 93% of your invoice value.
Once your customer pays the invoices in full, we deliver the remaining A/R balance minus our small factoring fee.
Receive fast funding through factoring financing. Small businesses, entrepreneurs, and startups need access to commercial funding. Invoice factoring financing is an easy and quick way to inject working capital into your company.
Related article: How Invoice Factoring Works
What are the most significant benefits of using invoice financing for small businesses?
The most significant benefit of invoice financing for small businesses is cash flow improvement. When you get your payment faster, your business can focus more on growing than waiting for cash. Most startups need to offer extended payment terms from 30 to 90 days to get purchase orders or sales agreements.
A benefit of factoring financing is credit protection from Bankers Factoring Non-Recourse Factoring plans. We eliminate the risk of non-payment and allow business owners to pay their employees and bills on time.
Your improved cash position from invoice financing allows your business to make moves and be agile in competitive markets. Invoice financing injects steady, reliable funding during recessions, industry downturns, and other economic shortfalls.
Related article: Start-up A/R Financing
How do small businesses obtain financing?
The first step in obtaining financing is determining which form best suits your business. Small business entrepreneurs need to understand underwriting and financing requirements for funding. If your startup has commercial customers, it is eligible for small business invoice factoring.
Most companies try to obtain small business loans (SBA) or lines of credit but fall short due to qualifying standards. High-interest rates benefit companies that need funding and have invoices to factor.
Avoid short-term high-interest rates with invoice financing services by Bankers Factoring. Entrepreneurs and startups need access to fast working capital, which is only available through invoice financing.
How do I fund a business with no money?
Small businesses can finance operations by selling invoices to the best non-recourse factoring company. Suppose you are a business owner, entrepreneur, or startup with cash flow or financing issues. In that case, factoring financing is the solution for your financial operations.
Business owners lacking capital need funding sources. When you need money, your options feel limited. Understand Bankers Factoring specializes in helping businesses obtain working capital in times of stress, growth, and change.
With factoring funds, you can finance your opportunities. Small business owners stress over payroll funding, but with factoring financing, there is more worrying about what to do if you cannot make Payroll?
The easiest method of small business financing is invoice factoring – selling your invoices for fast working capital. Payroll financing is a nightmare for small business owners, but financing invoices eliminates the weekly cash flow burden.
Small Business Invoice Factoring Improves Cash Flow
Invoice funding or invoice financing offers several benefits to small businesses, primarily through improved cash flow. Small businesses often need help with a cash crunch while waiting for their invoices to be paid. The longer it takes an invoice to be paid, the more money you lose in interest and fees. With invoice financing, your payments happen immediately, so you do not have to wait for payment from your customers.
Invoice financing makes it easier for small businesses without fantastic credit scores. You do not need collateral with invoice financing besides your solid invoices to sell Bankers Factoring.
Suppose your business needs to be better established or has a bad credit history. In that case, you can still get approved by an invoice factoring company like Bankers Factoring. We approve applications based on your customer's credit quality rather than yours.
Related article: 12 Most Common Business Cash Flow Problems and Solutions
Bankers Factoring Small Business Invoice Financing
We hope this information helps you decide if invoice financing is right for your small business and, if so, how to get started. There are many benefits to using this kind of financing tool, including improved cash flow, improved customer relationships, and access to capital that may not have been available otherwise.
The best thing about invoice factoring is that there is no upfront cost or risk since all you need is a creditworthy customer base with unpaid invoices. We want to be your invoice funding company.