What makes the Best Invoice Funder?
Finance Your Business through A/R Factoring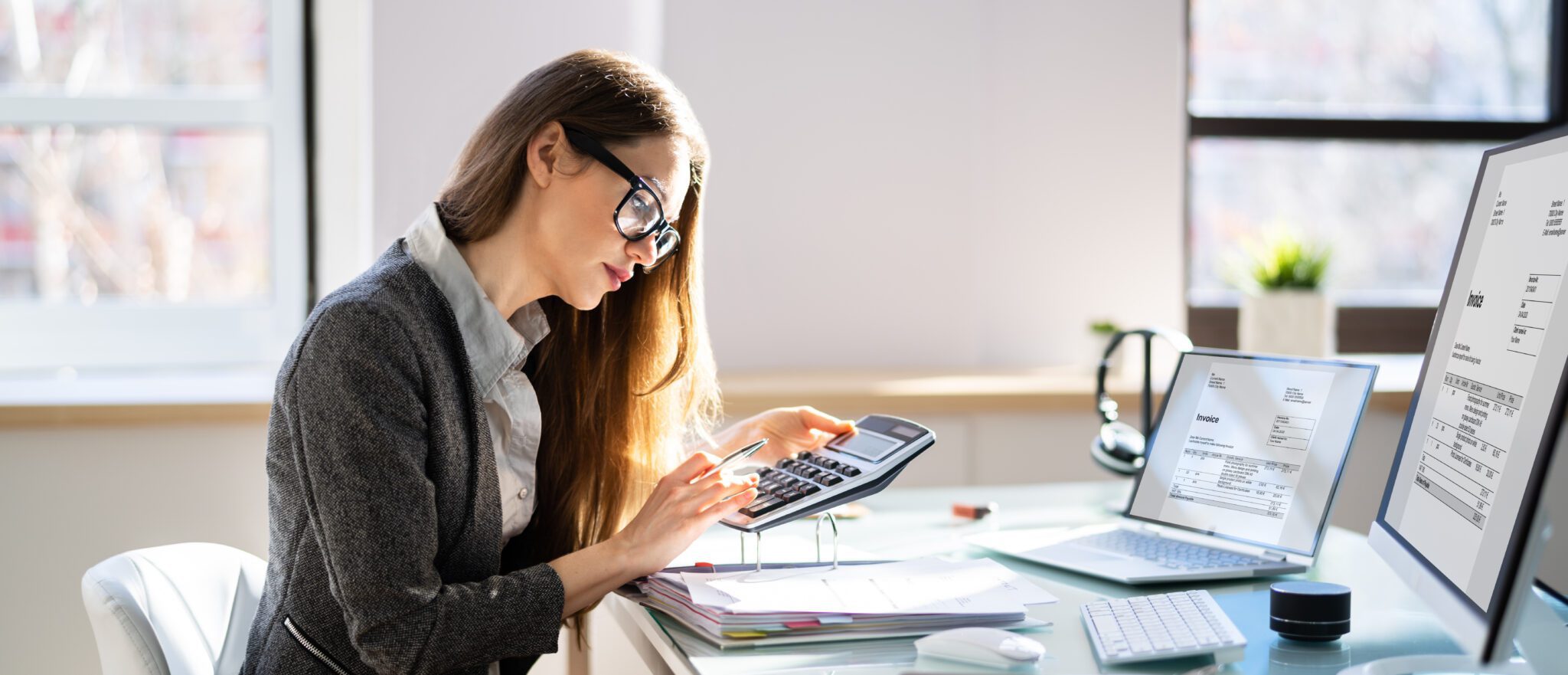 Invoice Financing to Overcome Cash Flow Constraints
In 2021, 5.4 million new businesses were established, setting a record for startup companies (US Census Bureau). It is common for startup business owners to have cash flow struggles. Many small businesses struggle when extending credit terms to commercial customers without financing.
Invoice funding removes the hurdles of business financing for the not-yet bankable. And with AR factoring, it also removes cash flow struggles from outstanding invoices without any debt.
Invoice factoring financing is a method of business funding through selling unpaid invoices in exchange for immediate cash funding. Bankers Factoring offers Same Day Funding for companies needing fast working capital without solid credit. Contact Bankers Factoring, and our team can develop an invoice funding program for you.
In this Invoice Funding article, we cover the following:
What is the difference between invoice financing and invoice factoring?
Invoice funding through A/R factoring
How does invoice funding work?
Invoice funding FAQ
Bankers Factoring Invoice Factoring Service
What is the difference between invoice financing and invoice factoring?
Invoice funding is a broad term for financing your business using your accounts receivable (A/R) either as collateral or a true sale. While invoice financing is a cash advance business loan where your A/R serves as collateral. Invoice factoring is a cash advance where the factoring company, Bankers Factoring, buys your good, unpaid receivables. It is also typically easier to qualify and less risky than invoice financing.
Invoice financing requires you to collect the A/R and repay the high-interest loan. Whereas with invoice factoring, once you sell your invoices, Bankers Factoring takes on the credit risk. We also provide our clients bad debt protection, which protects them from customer insolvency, bankruptcy, and protracted slow pay.
Complete an online funding application to begin your invoice funding process.
Invoice funding through A/R factoring
A/R factoring or invoice factoring finance provides invoice funding to companies in all industries and sizes. In addition, selling unpaid receivables for fast cash flow helps cover payroll funding, monthly overhead, and other business expenses. AR factoring financing provides up to 93% of the total AR value within 3 to 5 days of your online funding application.
Invoice factoring works in our client's favor as your funding approval is based on your customer's credit. Startups and small businesses can struggle to obtain SBA loans or bank lines of credit due to their lack of financial strength and credibility. And so AR factoring removes funding obstacles for companies and injects consistent working capital into their businesses.
Keep reading more at Business Financing Through Receivable Factoring.
How does invoice funding work?
Invoice funding with factoring financing is an easy process. And our funding process is completed 100% online, accelerating the approval process. So if your business has unpaid customer invoices and needs fast working capital, invoice factoring can help you position.
In fact, Invoice factoring is a straightforward four-step transaction. Here is how invoice financing works:
The client generates invoices for services rendered or goods delivered.
Submit an online funding application
Bankers Factoring approves your application within 3 to 5 days and provides a same-day cash advance rate of up to 93%.
Bankers Factoring pays your remaining balance less our factoring fee once your customer pays the open A/R or invoice amount.
Keep reading The Pros and Cons of Factoring A/R.
Invoice funding FAQ
How much does invoice factoring cost?
Factoring rates depend on the risk of your customers, industry, and volume of monthly receivables. For instance, Bankers Factoring rates begin at .9%. Read more at Factoring Rates Explained.
For what can factor finance funds be used?
Funds from selling your unpaid invoices can be used for any business expense. In addition, it is common for clients to use factoring for payroll funding.
What if I have tax or other liens against my business?
Bankers Factoring provides Tax Lien Solutions to clients with IRS issues.
What happens if the customer declares bankruptcy?
Bankers Factoring provides our clients with non-recourse factoring, which protects your cash flow, and we absorb credit risk. Read more at A/R Insurance through Factoring.
Can startups qualify for invoice funding?
Startup companies are familiar clients for factoring companies. And invoice factoring helps fund businesses that cannot obtain traditional financing.
See more at Invoice Factoring FAQ.
Bankers Factoring Invoice Factoring
Invoice funding by selling unpaid receivables to Bankers Factoring provides fast, reliable, and protected cash flow financing. Moreover, our years of expertise have allowed us to continuously develop our factor financing programs to meet our client's needs. We provide same-day funding within 3 to 5 days of your application.
Up to 93% cash advances
Rates from .9-1.6% per 30 days
Not based on your credit score
We take the credit risk
No balance sheet debt or loan repayments
Access up to $3,000,000 in monthly funding
100% online application process
24/7 online reporting portal