Starting a Successful Factoring Company Brokerage or Consultancy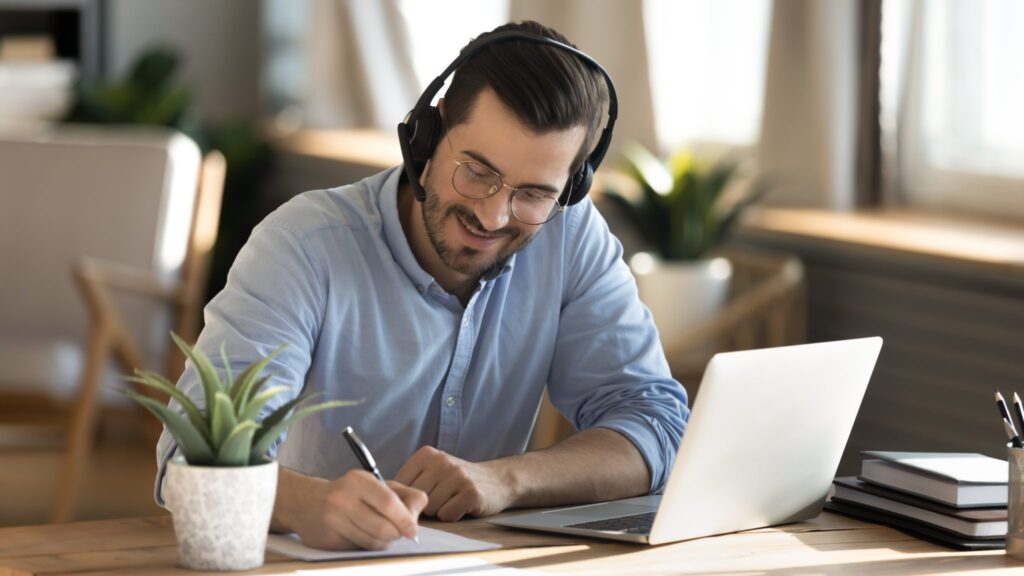 Bankers Factoring will help you build a Great Factoring Independent Sales Organization.
Entrepreneurship is increasingly popular today. In fact, according to Forbes, over fifteen million Americans are self-employed full-time. But with the COVID work-from-home transition and the pressure to come back to the office, the invoice factoring broker opportunity is an enticing and lucrative choice for those who want to be their own boss and help business owners with their working capital needs.
Invoice factoring brokers are also known as Independent Sales Organizations (ISO) or business loan brokers. And as an invoice factoring broker, you help companies arrange financing solutions.
Clients for invoice factoring brokers typically fall into one of five categories:
Cash flow issues/startup business owners
Bank Loan or line of credit turndown
Business growth and expansion plans
Looking for B2B Credit Protection
PO Funding to buy finished goods on their behalf
With Bankers Factoring, you locate potential clients and refer them to us. We then remove the burden of closing deals and allow you to pursue more deals and grow your brokerage firm. Moreover, invoice factoring brokers receive a commission of the financed amount every month for as long as businesses fund with us. In fact, we have had some clients for over 10 years!
Factoring brokers or financial consultants are professionals that connect factoring companies and clients searching to sell their invoices or accounts receivables to accelerate their cash flow and working capital position. Bankers Factoring also offers purchase order financing for wholesalers and importers to buy finished goods so they can be sold to their B2B or B2G clients.
PO Funding is also similar to inventory financing. The big difference is Purchase Order funding is for presold goods with firm purchase orders to back them up. In contrast, inventory financing is for stocking purposes for retailers or companies that don't have the order in hand yet.
Reasons to Be an Invoice Factoring Broker
Commercial Finance Brokers can be their own boss and earn six figures a year in their broker factoring business.
Additionally, learning how to become an invoice factoring broker or PO Funding ISO is available with the Bankers training program.
The reasons why becoming an invoice factoring broker makes sense for entrepreneurs:
No education is required, but you earn more if you can read a balance sheet, purchase order, vendor contract, and supplier agreement.
Low investment to start.
Simple process to become a broker with Bankers.
Opportunity to create work-life balance.
Unlimited income potential.
International reach.
Work from home or virtually.
Have a basket of financing products and services from the factoring market.
Growing industry.
Requires no licensing in most states (double check in your state).
If you are an attorney, accountant, insurance broker, financial planner, or another professional, a brokerage partnership with Bankers Factoring can help your customers while creating additional income with residual commission payouts from one of the few award-winning factoring companies.
What is Invoice Factoring?
Invoice factoring provides clients with a cash advance on their accounts receivable (AR), generating the cash flow necessary to fund business operations. Invoice factoring or A/R financing also solves cash flow issues and provides immediate capital for clients.
Bankers Factoring buys the accounts receivable as an asset and the rights to the associate invoices. In exchange, clients receive immediate working capital rather than waiting for their customers to pay in 90 days or more prolonged.
Independent Sales Organization (ISO) Factoring Broker
Becoming a business loan broker can be complex. But an independent sales organization (ISO) can be the right solution to become an invoice factoring broker. This could also be a great way to leverage your network if you are an established self-employed professional, sales, or financial firm. Furthermore, as a broker, you can develop a personalized relationship that large factoring firms cannot provide.
For example, if you decide to open your brokerage firm, your requirements are stricter and include IRS compliance. As a broker, you also connect your clients with Bankers Factoring to help them secure a financing line.
Finding a factoring referral program with training like the Bankers Factoring Referral Program makes it much easier to start your business loan broker business. You specialize in generating leads with the tools we provide; we worry about closing the deal.
Offer Bankers Factoring financing solutions to your current clients and earn more income from an award-winning factoring company.
Steps to Become a Loan Broker
An invoice factoring broker is also known as a cash flow broker, factor broker, accounts receivable broker, AR financing broker, or business loan broker in broad terms. You can fill out the registration form to get more information about our training and referral program. Below are the steps to becoming an invoice factoring broker:
1. Complete the Application
The first step is to complete the funding application for your customer or the factoring referral source form. Contact one of Bankers Factoring's employee-owners to start today.
2. Participate in the Bankers Training Program
The Bankers training program will help you get your ISO to generate new income if you only offer merchant cash advances (MCA) but are new to accounts receivable financing, business loan brokering, PO financing, and invoice factoring.
3. Paperwork and Documents
Part of becoming an invoice factoring broker includes having proper documents, including:
W9 Form and Taxpayer Identification Number (TIN)
Social Security Number
Driver's License or other forms of identification
ACH or Banking information to receive your commissions
4. Submit Referrals
If you have not yet submitted your first client to Bankers, now is the time. Tap into your network of professionals and help businesses safely finance operations and growth.
Look for Bankers to send you your commission via ACH every month as you become the go to contact for funding solutions.
Advantages of being a Bankers Factoring Broker:
Bankers Factoring has a proven and professional accounts receivable factoring service that is readily available to solve your customers' needs. Regardless of the industry: medical and healthcare, staffing, importing, transportation and logistics, manufacturing, and construction, to name just a few.
Bankers Factoring collaborates with factoring brokers all over the country. We pay commissions for factoring referrals based on our factoring fees.
You will earn more money and be a better resource for your clients if you can read and understand a balance sheet, purchase order, vendor contract, and supplier agreement.
Our broker commissions are one of the more lucrative in the factoring industry. Furthermore, our extensive network of commercial finance companies and asset-based lending (ABL) ensures we can facilitate your deal if it doesn't meet factoring deal parameters.
Bankers Factoring Broker Advantages
Quick funding on qualified and approved deals.
PO Funding Broker opportunities with Bankers Factoring, too.
Bankers is small business friendly with non recourse factoring for start ups.
Bankers Factoring is a direct funding source.
Multiple funding solutions for the business owner makes you the best factor finders.
We look to our client's customer's ability to pay, not our client's credit rating.
Ideal monthly sales of $25,000 to $5,000,000.
You can solicit turned down business loans to help both prospects and banks.
Soft touch with client's customers and great customer service.
70-90% advance rates on outstanding invoice value, a low factoring fee, and we take the credit risk.
We welcome turnarounds, startups, and companies unable to secure conventional funding.
Why Become a Bankers Factoring ISO?
Becoming an invoice factoring broker is easy with Bankers Factoring Company. If you have business owner clients ready to receive funding, you could generate commissions within days. Bankers Factoring is the best and most dependable employee-owned factoring firm for fast working capital solutions and great factoring services.
Ready to be part of the Bankers Factoring Network as an invoice factoring broker? Call 866-598-4295 or go to Bankers-Factoring-Application.