Fill Your Factoring Prospect Pipeline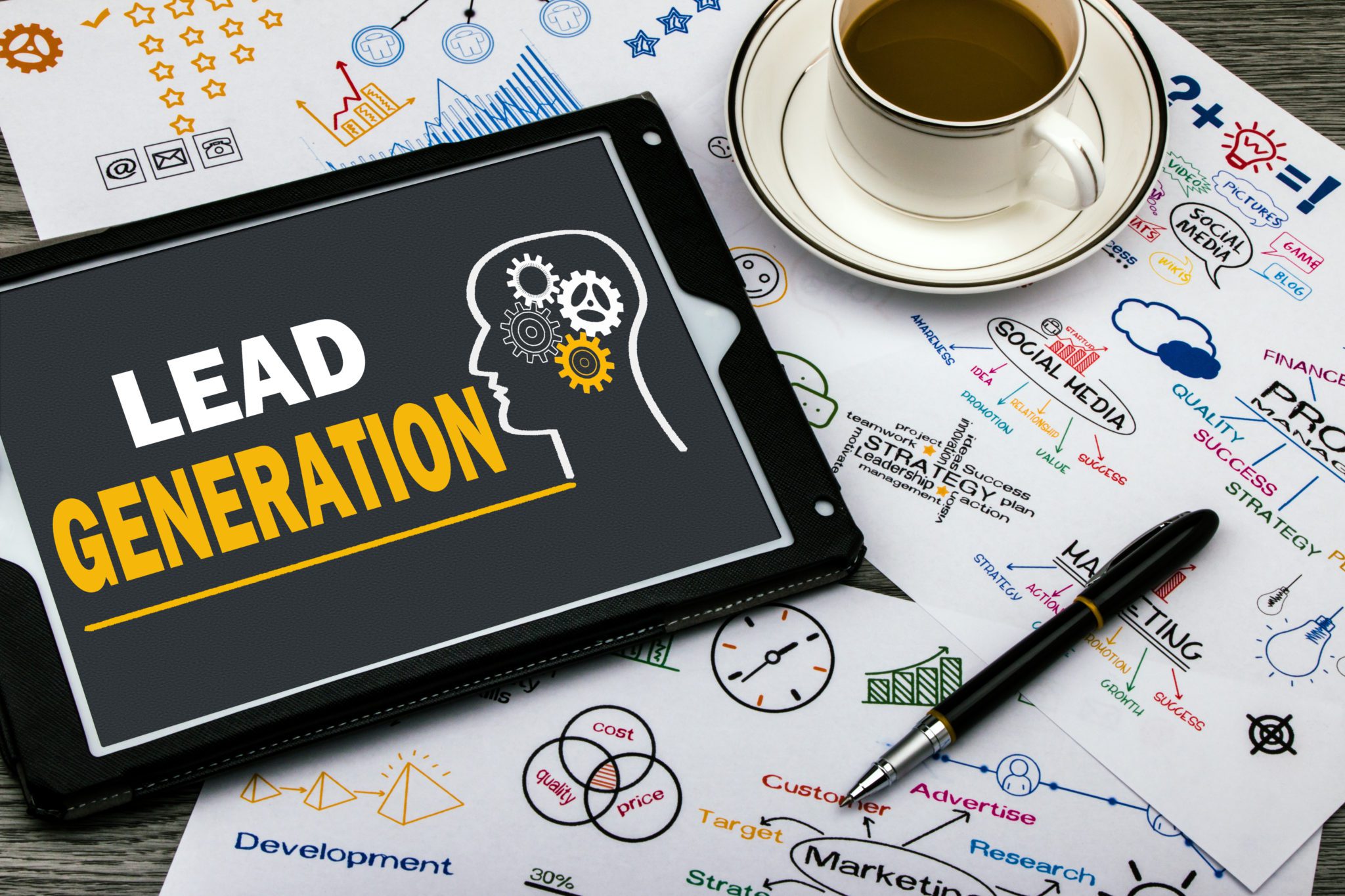 Sixty-nine percent of small business owners have sleepless nights worrying about their business cash flow. As a factoring broker, every business should take your call. Bankers Factoring is here to help with your factoring lead generation so we can both grow our invoice factoring and purchase order financing credit facilities for your prospects through our broker referral program.
Here is our article on what is a factoring finance broker.
Becoming a successful factoring broker requires business development. Generating leads and building pipelines are essential for factoring brokers. Factor brokers have diverse backgrounds and experiences and accordingly may focus on niche markets.
Below are six tips from Bankers Factoring for identifying and generating more leads as a factoring broker.
Focus on Your Factoring Market Niche
Invoice factoring applies to most B2B or B2G industries from construction, staffing, manufacturing to importers and wholesalers. Find your niche, leverage established relationships, and build a pipeline for the future. Search and focus on companies that lack the internal resources to obtain alternative financing solutions such as invoice factoring. Invoice factoring is a form of financing most business owners do not know exists.
Leverage Your Knowledge, Experience, and Connections
Do you have expertise, skills, or associates in one industry or group network?
Successful factoring brokers connect with previous colleagues, teammates, classmates, or other social acquaintances. These touchpoints have the potential to generate quality leads.
Utilize Networking Opportunities
Factoring brokers use professional and social networks to generate lead opportunities. It is easier to promote yourself through networks where you are already established, as opposed to direct selling or cold calling.
Here is Bankers Factoring blog on how to be a great networker.
Moreover, your connections can become added lead sources for your factoring broker business. This exposure will return more lead opportunities than you would alone.
Examples of networks where you can build your personal brand to find leads include:
Trade or Industry Groups
Factoring brokers can become members of an industry trade group. These association groups provide an opportunity for vendors, service providers, and other businesses in their value chain to network with prospective clients. Moreover, often these associations sponsor presentations or events for products and services that are beneficial to the members. This is a great environment to present alternative lending solutions such as invoice factoring and PO Funding.
Industry groups Bankers Factoring recommends include the Turnaround Management Association and the Association for Corporate Growth.
Professional Groups
Professional associations exist to enhance a specific profession, such as accountants, lawyers, or doctors and the interests of individuals and businesses engaged in such occupations. Factoring brokers can use their earlier experiences, education, or credentials and expand their lead-generating opportunities with professional groups. Professional associations can be a solid way to network.
Being known as a payroll factoring broker is a great niche.
Affinity Group Examples include:
Academy of International Business (AIB)
Academy of Management (AOM)
American Institute of Certified Public Accountants (AICPA)
Association for the Advancement of Cost Engineering (AACE International)
Personal or Social Associations
Factoring brokers and ISO's can also rely on their personal affiliations to generate lead opportunities. Presenting invoice factoring, PO Funding, and other funding solutions where you have credibility with the audience is critical for success.
Association Examples include:
Alumni associations
Fraternity and sorority
Religious groups
Social clubs
Hobby groups
Chamber of Commerce
Local Chambers of Commerce are a great networking opportunity with business leaders in the community from bankers, CPAs, and other professionals. Factoring brokers can receive help from these groups. It is vital to attend a meeting or event as a prospective member to decide if your membership is worth the investment and adds to your overall factoring lead generation programs.
Angel Investing Groups
Private investment from angel investors is when an individual supplies financial backing to a startup company or entrepreneur in exchange for equity or ownership in the company. For factoring brokers, there are investor groups around major cities where entrepreneurs present investment opportunities. Accordingly, these meetings are great for meeting prospective clients and investors who can be a referral source of business and factoring leads.
Small Business Development Centers (SBDC)
Small Business Development Centers (SBDC) are administered by the US Small Business Administration (SBA), which provides small business owners "one-stop" help rather than paying for a business consultant. There are locations in each state across the country.
SBDCs are hosted by leading universities, colleges, state economic development agencies, and private partners, and funded in part by the United States Congress through a partnership with the U.S. Small Business Administration.
The program integrates private businesses, educational institutions, and government agencies to supply training and support for small business entrepreneurs. More importantly, SBDC hosts workshops and seminars, which are wonderful places to meet prospective clients and network.
Data Mining
Factoring Brokers can easily access enormous amounts of data by buying databases from professional organizations. Moreover, these commercial solutions have capability to mine member data for more lead opportunities.
For example, you can drill down the database of companies to show a specific industry, less than 2-years old, within a particular zip code: "staffing agencies", "0-2 years old", "33301".
Data mining can also be used as part of both regular mail and email marketing campaigns. Just ensure you are emailing to an opt-in list so you don't get flagged for spam.
Develop a Digital Presence and Network
Factoring brokers with a digital profile and brand are at an advantage in generating more lead opportunities.
Businesses, more than ever, rely on digital communication and online networks. You found Bankers Factoring through a Google (or Bing) search and found us:
Branded Website
Your personal website is your digital business card introducing you to lead opportunities presenting the value-added benefits of your working capital solutions. Blog posts are a great starting point and a good idea. Start writing about areas of business finance that interest you and your potential clients. More importantly, you want to convert these leads to clients, and your pages and content must keep the client engaged.
A great tool to use is a landing page, where potential leads go after clicking your social media post, showing the benefits of invoice factoring or Purchase Order financing with Bankers Factoring, we hope.
Social Media
Social media websites such as LinkedIn, Facebook, Twitter, and Instagram offer added opportunities to present your business and convert visitors to prospect opportunities. Visitors can click on a link to your website for further information.
Also, prospective clients can message you directly on social media platforms, and this positions you – the factoring broker – to efficiently get your lead their funding with Bankers Factoring.
Webinars
Webinars are an online networking event where a factoring broker hosts a live discussion that interests prospective clients, for example, the Pros and Cons of Invoice Factoring. By having the attendees sign up to attend, you generate a list of both hot leads and long leads after the online seminar.
We hope these factoring broker lead generation tips help fill your prospect pipeline, generate revenue, and increase your bottom line. Please contact Bankers Factoring with any questions you have about growing your factoring brokerage business.
Ready to get more prospects and increase your bottom line as a factoring broker? Call 866-598-4295 or go to Bankers-Factoring-Application.