Start, Fund & Grow Your Start-Up Staffing Company
Staffing and Temp Agency Finance for a New Business Venture
Temp Agency Financing from a Payroll Funding Provider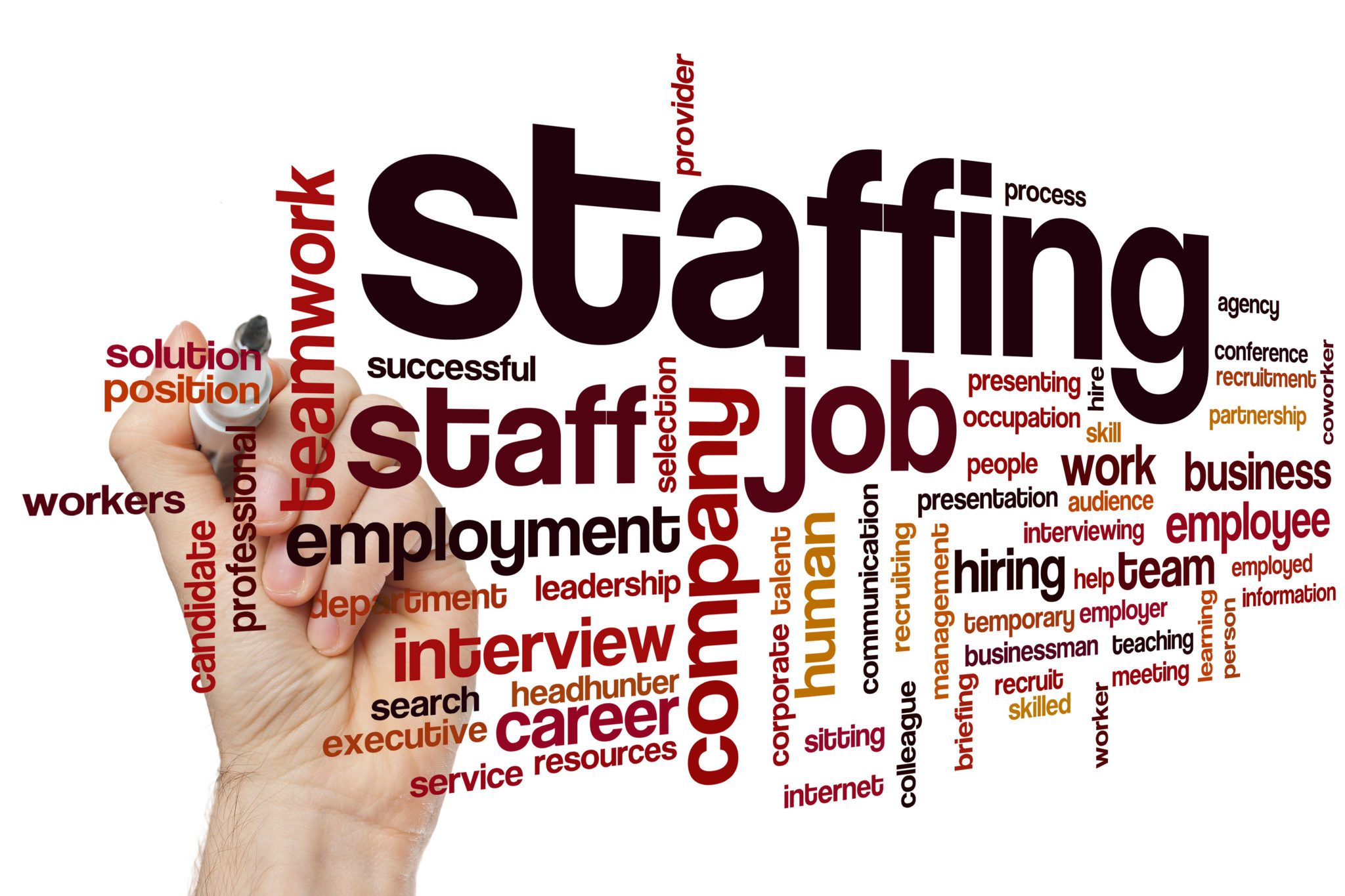 Use Your Creditworthy Customers for Temp Agencies Finance Credit
Funding a Staffing Company Summary
Staffing agency payroll funding helps startups cover weekly payroll payables and expand their business. Staffing agency factoring financing is a non-debt financing solution that accelerates cash flow funding. Startup business loans can be difficult to procure from the Small Business Administration or banks and credit unions. We have payroll funding programs for startup small business owners and the not-yet bankable entrepreneur who are offering the best talent solutions on 30-60 day selling terms.
As a finance staffing agency payroll funding company, we have a library of articles about staffing and payroll funding you can read to help you grow your business in the staffing industry and your financing options. No one knows how to finance staffing agencies like the team of professionals at Bankers Factoring (Bankers).
Turned Down for Bank Business Loans or Expensive Cash Advance?
It is very difficult for staffing companies to qualify for a business loan at a traditional bank. Temporary staffing agencies' best asset is their accounts receivable, which banks and SBA lenders put little value in when offering accounts receivable financing. Bankers Factoring only values your good and outstanding accounts receivable. Business temp agency loan turndowns go away for staffing companies with our alternative temp agency lending program via invoice factoring. Clients not paying becomes our issue, and not small businesses with our factoring for staffing agencies.
How can we fund true start-ups? By using the creditworthiness of your B2B and B2G customers.
Staffing agency financing through payroll factoring is a reliable solution for the not-yet bankable startup staffing company. Turned down for multiple small business loans? We understand that a team of good recruiters costs you money at the employer of record. Based on your outstanding accounts receivable and your large customer's credit rating, temp staffing financing gives you unlimited working capital, and Bankers Factoring takes the credit risk.
Get immediate payroll funding to start your staffing agency.
Starting a Staffing Agency can be a very lucrative venture for entrepreneurs. And like any startup company, developing a business plan with financial projections helps you understand your capital requirements. And cash flow is essential for Staffing Agency Financing. So, when starting a staffing agency, the company will incur expenses without revenues at first. And once temp agencies acquire customers and account receivables, they can accelerate growth only if you can finance staffing agencies with payroll funding.
There are many ways to start staffing agencies, from buying a franchise, focusing on a niche labor market, executive placements, website lead generation, recruitment, temporary agencies, recruiting, and temporary staffing services. Staffing agency financing is critical for success regardless of where your company recruits and fills staff positions.
In this Temp Staffing Finance and Starting a Temp Agency article, we cover:
What is a staffing agency?
How to start a staffing agency?
How do I finance my staffing agency?
Cash Flow Tips for Startup Staffing Agency
Startup Agency Payroll Funding Providers and Factoring Financing
What is a staffing agency?
A staffing agency, also known as a recruiting firm or company, is an organization that connects companies with job candidates. Staffing agencies earn money through various methods, such as receiving a fixed commission per hire, leasing staff to a customer, or entering into a recruiting process outsourced (RPO) agreement. When it comes to industries and types of candidates and employees, startup staffing companies have a wide range of options to choose from.
Our previous article, "What Makes the Best Staffing Factoring Agency?"
How to start a staffing firm and Fund It
Identify the industry, niche, or firm structure you want for your staffing agency. Experience in the staffing and recruiting industry or business management is beneficial for navigating corporate issues and making better decisions. Conducting market research and talking to industry experts is helpful when searching for profitable markets. Among job types, Nurse staffing is a great niche for a business model.
Research government and compliance standards. When launching your staffing firm, you will need to establish an EIN, set up insurance, worker's compensation, taxes, and other requirements given your areas of operation.
Conduct a financial planning and cash flow forecasting exercise. Any startup business venture's financing plan and free cash flow (FCF) are critical for survival. Identifying funding sources for your startup is crucial as determining when you will run out of working capital. Forecasts are only projections and cannot always accurately predict the future. When formulating your financial plan, planning for the worst case is essential.
Develop a niche or distinct internal competency. As your recruiting agency begins to generate leads, network with customers, and increase brand awareness, it is essential to develop internal value. Staffing and recruiting firms can create organizational value by becoming leaders in a specific niche market or location. Also, value can be created through internal tools, systems, job postings, job boards, or processes that yield more robust results than competitors. For example, information technology and cyber security are fast-growing niches for staffing firms. Whether you are placing an accounting clerk or doing a full-blown executive search, find your niche and execute.
Ramp up staffing and marketing plans. Once your staffing firm has acquired some clients and is generating cash flow, you can develop a growth and marketing plan. With the help of staffing agency financing, not-yet-bankable startups can obtain unlimited working capital financing. Factoring financing provides cash flow funding for payroll financing, finance staff sales and marketing, and general business expenses.
How do I finance my staffing agency?
Startup staffing company financing depends on the financial profile of the business owner in most situations. Traditional financing options like credit unions, SBA loans, bank lines of credit, and small bank loans work for established entities but not for most early-stage organizations. Startup staffing agencies often rely on funding from their owners initially. Once a recruiting company starts generating revenue, it can consider staffing agency factoring as a first step for funding versus a slower, more expensive financing option. Invoice financing is very start-up staffing agency friendly.
Staffing agency factoring is a form of business finance that covers payroll funding and other expenses. Factoring financing is an excellent solution for the not-yet bankable staffing firm generating revenue with commercial clients. Staffing agency factoring financing injects working capital into the startup through financing unpaid accounts receivables (A/R). Have the fast money available to pay your star recruiter and fill those position opportunities.
Temp Agencies Finance Approval Process
The approval process for financial institution loans is a long process with strict underwriting standards. Staffing agency factoring financing eliminates the hassle of conventional business financing. Once your startup staffing and recruiting agency generates revenue, we can provide a line of cash flow financing. Staffing agency factoring financing is a quick funding solution that helps startups with payroll financing and cash flow management.
Learn more in our previous article on financing for staffing companies, "Payroll Funding for Startup Staffing Agencies."
Cash Flow Tips for Startup Staffing Agency Financing
Cash flow management will depend on consistent forecasting and access to funding on short notice. Moreover, cash flow struggles happen when businesses have a quicker payables cycle than the receivables cycle. For example, if a staffing company has NET45 terms with its customers but pays the staff weekly, the firm will have a cash flow gap. These cash flow constraints hurt startup staffing agencies lacking the cash reserves for payroll funding financing. Employees don't understand missed payrolls for lack of funds. Let us take the working capital pain and you can work on filling jobs and increasing sales.
The best tip for cash flow management is to conduct a 13-week cash flow forecast that is updated weekly. We have found this exercise to help reduce cash flow shortages in startup agencies. With the help of accounting software, cash flow forecasting is more efficient in modern times. The cash flow forecast has two main components – inflows and outflows. By calculating the net result of inflows and outflows, your forecast projects a cash surplus or deficit.
Also, when you start your new business venture staffing agency, we take the credit risk and give you unlimited working capital based on your open accounts receivable to fund payroll, business licenses, insurance, tax liabilities, office space, marketing budget, and other startup costs. This is staffing invoice factoring that grows as you grow. That's the Bankers Factoring way by having the money to treat employees, contractors, and clients in the best possible way.
Cash flow forecasting focuses on your receivables and payables in real-time.
13-week cash flow forecasting
Negotiate terms with customers and vendors
Implement internal controls to safeguard assets
Review expenses annually – look for areas to reduce, restructure, or receive new quotes.
Select the best payroll funding provider.
In our previous article, 6 Tips to Improve Cash Flow by using staffing factoring companies.
Startup Agency Payroll Funding and Factoring Financing
Staffing agency financing is complex for the not-yet bankable company if they want a small business loan. Still, with staffing factoring financing, startups have a payroll funding source. Factoring financing turns unpaid accounts receivables into startup staffing payroll funding. Payroll funding is when a staffing agency uses factoring financing to generate funds for payroll expenses. Payroll financing through staffing agency factoring is an efficient solution for startup staffing firms.
You can also read our article on how to choose the best temp staffing funding company from a payroll financing company for accounting and finance staffing owners.
Whether you are an accounting staffing agency or a finance staffing agency, we offer a non-recourse funding program that allows you to find and place the best finance talent. Are you a startup finance and accounting staffing firm? Financing for accounting staffing firms is a Bankers Factoring specialty.
Advantages of staffing and temporary agency factoring finance from a dedicated staffing factoring company:
Source of payroll funding to cover weekly payroll
Fast application process with first funding in 3-6 working days
Low factoring fees based on your customer's credit score
Factoring is cheaper than swiping a credit card
We interface with all the popular payroll systems for you finance staffing agency
Quick funding process of 3 to 5 days from application
Funding throughout the United States – from Honolulu to Miami
Same-day funding via cash advance against open invoices as approval
Much higher advance rate than small business administration (SBA) loans
The not-yet bankable business qualifies for startup staffing financing
Bankers' special staffing financing for federal government agencies
No balance sheet debt or loan repayments as we fund against your B2B services
Offer payment terms to grow your sales with customer payments going to the lockbox
Daily wires into your business bank account with great customer service
Provides a consistent source of cash flow for startups ahead of payroll processing
Line of financing grows as monthly AR increases
Bankers Factoring takes on the credit risk protecting clients from bad debt
Bankers Factoring Staffing Agency Factoring Financing
Bankers Factoring, The Top Payroll Funding Company, works with startup staffing and recruiting companies to overcome cash flow obstacles. Payroll financing is one of the most significant hurdles for startup agencies; with Bankers' factoring financing, firms have consistent payroll funding from a staffing-centric factoring company.
Staffing agency factoring financing accelerates growth and provides working capital to fund operations for new business owners. Eliminate cash flow constraints for your small business with Bankers Factoring Staffing Agency Financing. This will provide you with the funds to fill finance positions and job opportunities. We specialize in financing staffing agencies and have a deep understanding of the hiring process. Trust us to provide you with the working capital you need to satisfy your Fortune 500 clients.
Factoring for staffing companies
Start-up temporary staffing agencies turn to Bankers Factoring daily as the award-winning invoice factoring company for your staffing business. Our funding back office will treat you like a family member at employee-owned Bankers Factoring. We want to be your #1 employment solutions funding option and payroll funding solution for your new staffing business venture on your journey to start a staffing agency.
Ready for the owner-employees of Bankers Factoring to safely fund your start-up staffing agency payroll? Use our fast online factoring application or call the toll-free number 866-598-4295