How Payroll Funding works and its advantages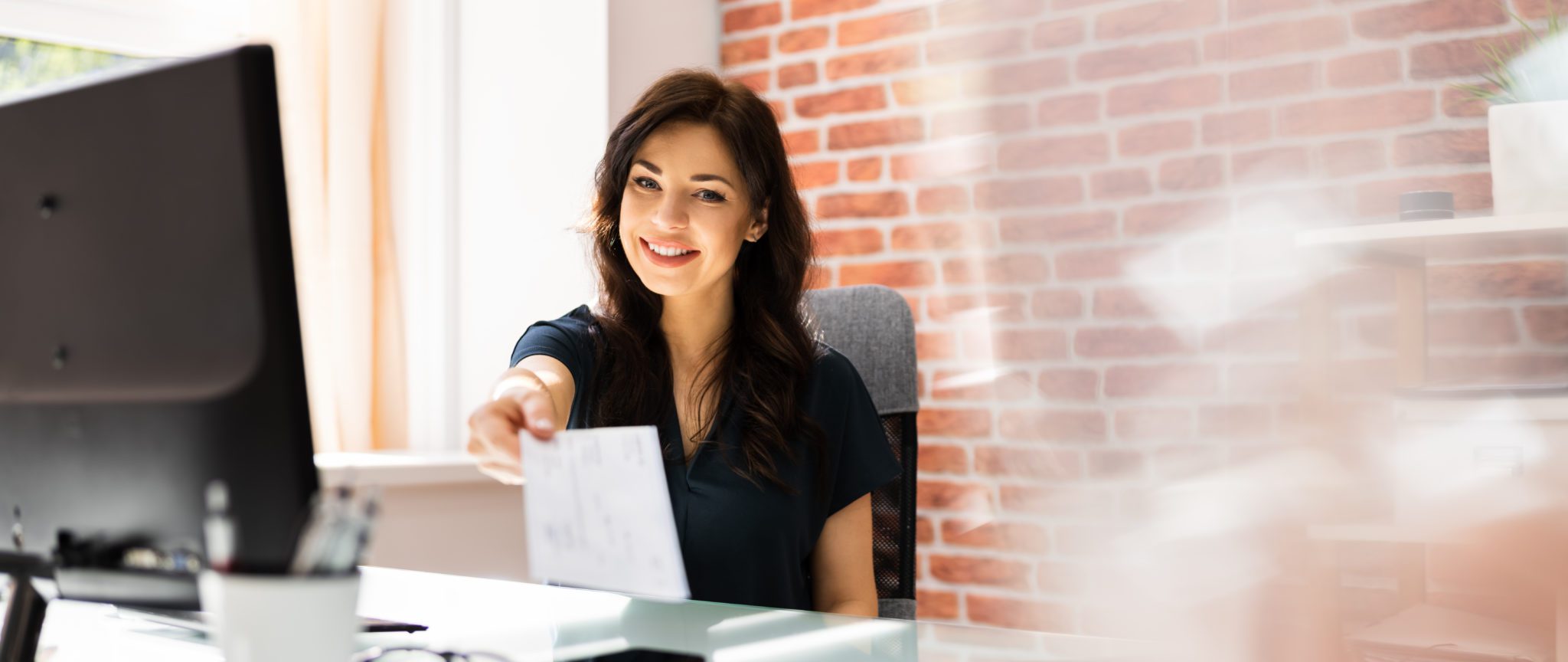 Staffing Factor Financing to Fund Payroll
Are you a startup staffing business owner pulling your hair out over making your next payroll payment? Entrepreneurs risk their life savings to build their businesses in exchange for profits. Whether you are a startup or seasonal business, Bankers Factoring removes the burden of payroll funding.
In the first year of business, over 20% fail due to cash flow problems such as payroll funding. These numbers increase with over 70% of small businesses failing within five years of operations. These numbers are scary for entrepreneurs and startups. Are you investing your life savings for a 70% failure rate?
With Bankers Factoring, our proven method of customizing payroll funding solutions provides our clients with consistent cash flow management plans. We remove the burden of obtaining traditional bank loans or scammy merchant cash advances (MCAs.)
Keep reading about payroll funding, also called payroll factoring, how it works, and its advantages for startups, entrepreneurs, and growing companies.
We have also written articles on payroll factoring services for staffing firms and how to start and finance a staffing agency.
What is payroll funding?
Payroll funding is a method of business financing where a company sells its open accounts receivable (A/R) for immediate cash and working capital. Funding your payroll also helps companies meet weekly payroll by not waiting 30, 60, or 90 days for customer payment.
Payroll funding, called payroll or staffing factoring, is when a client sells their open invoice to Bankers Factoring. We provide immediate financing up to 92% of the open invoice value.
Use payroll funding to cover hourly and salary staff, temporary staff, and owner's salary. No more worries and sleepless nights once you start payroll funding with Bankers Factoring.
Visit our Payroll Funding Guide to learn more about payroll factoring.
How does payroll funding work?
Payroll funding works when a business has open or unpaid receivables from business-to-business (B2B) or business-to-government entity (B2G). These commercial clients often have extended payment terms up to 90 days or more. Extended payment terms cause cash flow gaps and issues meeting weekly or bi-weekly payroll.
Staffing factoring is a straightforward, quick, and easy process. The complete payroll funding transaction can be completed digitally. Begin now with our Bankers Factoring Application.
The factoring process follows a standard pattern, and with an accurate and complete application, we can provide funding this week.
Four Steps in the payroll funding process:
The client delivers and completes work to its customer (account debtor) and generates an invoice for future payment.
The client sells Bankers Factoring its unpaid or open invoices (A/Rs)
Bankers Factoring provides up to 92% cash advance on the same day as approval.
Upon payment from your client, the account debtor, Bankers Factoring, wires you the factoring rebate (the remaining invoice balance), less our factoring fees.
To learn more, visit our previous article, How Invoice Factoring Works.
What are the advantages of Payroll Factoring?
Removes Cash Flow Issues
Payroll factoring removes natural cash flow constraints from your customer's terms and provides consistent cash flow.
Visit our previous article, 12 Common Cash Flow Problems and Solutions, to learn more.
Same-Day Payroll Funding
Once you are approved for payroll factoring with Bankers Factoring, we provide same-day funding. Our initial cash advance is up to 92% of the invoice value. The same day you are approved, your business receives a deposit into your checking account! Cover payroll and operate your business more efficiently.
Payroll Financing is Easy to Obtain
Unlike traditional bank loans, payroll factoring is very easy to obtain. Staffing factoring is based on the customer's creditworthiness with the open invoices. The customer is called the account debtor since they are paying the invoice. Payroll funding is an excellent solution for business owners with poor credit.
To learn more about payroll factoring qualifications, visit our previous article, The Due Diligence Process in Invoice Factoring.
Payroll Factoring means No Debt on Your Balance Sheet.
Bank loans add debt to your balance sheet and appear as a liability. Selling accounts receivable is debt-free financing.
Payroll Financing is a Flexible Way to Grow Your Business.
As your business grows and acquires more customers, you will need to ramp up staffing. With Bankers Factoring, we reward growing companies with access to more working capital and payroll factoring. Learn about our tiered factoring pricing model for startups.
Low Payroll Factoring Rates with No Hidden Fees.
With traditional loans and financing, there are hidden fees and terms. Bankers Factoring charges a factoring fee based on the size of your factoring transaction and the creditworthiness of the account debtor. No hidden fees; only pay our small factoring fee starting at .75%.
Visit our previous article, Factoring Rates Explained, to learn more.
What Industries Benefit from Payroll & Staffing Factoring?
Payroll factoring can benefit businesses in many industries. The benefit of payroll funding through staffing factoring is the ability for companies to close cash flow gaps regardless of their business activities.
Our factoring payroll clients are in the following industries:
Startups can benefit from the working capital payroll factoring provides. To learn more, visit our previous article, Non-Recourse Factoring for Startups. We work with Startup Staffing Agencies to provide payroll funding as well.
Advantages of Payroll Factoring with Bankers Factoring
Our team of employee-owners understands how critical working capital through payroll factoring is for your business. Our customized Staffing Factoring solutions provide our clients with ongoing cash flow management enabling business owners to drive business growth. With Bankers Factoring, we take on the credit risk in our payroll funding of staffing factoring transactions.
We offer non-recourse payroll factoring, protecting our clients from non-payment of the receivables. This typically includes the risk of bankruptcy, insolvency, or protracted slow pay by your customer, the account debtor. Our credit risk management provides bad debt protection in uncertain times and can save your business from collapsing.
Payroll funding with Bankers Factoring adds the bonus value of our Total A/R Management system. We provide 24/7 online reporting and provide outsourced A/R Management to our clients. Our Total A/R Management system enables business owners to acquire new customers and take their businesses to the next level.
Picking Bankers Factoring as Your Staffing factoring Company gives you the following:
Same-day cash funding up to 92% of the invoice value
We take on the credit risk and provide bad debt protection
Unlimited access to working capital
Businesses and Business Owners with Poor Credit can qualify
Tiered pricing rewarding growth
Total A/R Management with Bad Debt Protection
Ready for the owner-employees of Bankers Factoring to fund your company payroll? Call 866-598-4295 or go to Bankers-Factoring-Application.