Nurse Staffing Agency Factoring for Cash Flow Help for Your Nurse Staffing Firm
Start-Up Travel Nurse Staffing Financing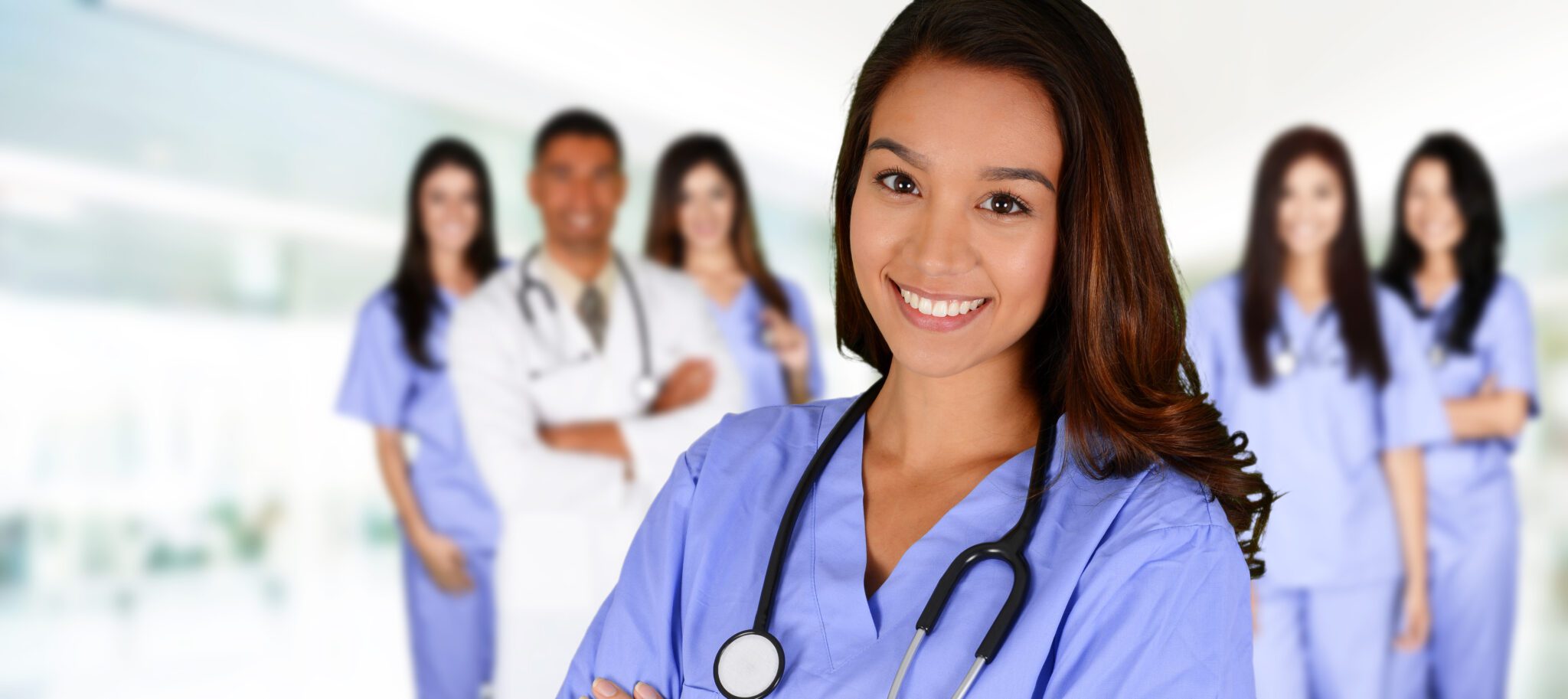 Payroll Funding for Nurse Staffing Agencies
Financing a Nurse Staffing Agency with Nurse Staffing Factoring Summary
Nurse staffing agencies are a great way to make money in the healthcare industry, but they are working capital intensive. If you need help financing your nurse staffing agency, we compiled some options that can help. We will cover accounts receivable (A/R) funding and how it works, along with payroll funding and how it benefits staffing businesses like yours with increased cash flow.
Planning to start and own nurse staffing firm? We are very start-up friendly.
Funding Nursing Staffing Main Points:
How to finance a nurse staffing agency with nurse staffing factoring
The best way to finance a nurse staffing agency and your weekly payroll expenses is by factoring. Factoring is a form of commercial financing, meaning you do not have to put up any collateral to receive the funding. Instead, it is based on the value of your accounts receivable (the money owed to you from customers). Also known as invoice factoring because a business owner sells their invoices for cash before they are paid by the customers who owe them money. For start-ups, invoice factoring is based on creditworthy customers.
Factoring allows your business to access more funds than traditional loans or lines of credit. In addition, there are no restrictions on how much borrowed money you have made against your creditworthy accounts receivable.
Keep reading the full article, Best Invoice Factoring Finance Company for Nurse Staffing Companies, to fund your fund payroll and payroll related expenses.
Accounts Receivable Funding for Travel Nurse Staffing Agency
You are looking for a way to finance your travel nurse staffing agency and get paid faster. In that case, accounts receivable funding may be the answer.
How does Accounts Receivable funding for Nurse Staffing work? It works by Bankers Factoring, providing working capital for your healthcare operation based on your open accounts receivable.
If you need help understanding how receivable factoring works, here is an overview:
Staffing agencies acquire contracts in hospitals, long-term care facilities, and other medical centers. The agreements include Net 30, 60, or 90-day billing terms.
You send them an invoice that includes all the billable charges related to their staffing service agreement.
Once your staffing firm has open invoices to sell you, contact Bankers Factoring and submit an online funding application.
Within five days, your nurse staffing company receives an 80 to 93% cash advance on your receivable value.
Once your customers pay in full, we release the remaining balance less a small factoring fee.
Keep reading the full article, What is Medical Factoring?
How do nurse staffing agencies make money?
The staffing agency makes money by charging for the nurses they supply to the B2B or B2G customer. The nurse gets paid by the staffing company, and the staffing agency gets paid by the hospital or private practice. Staffing agencies are not limited to nurse staffing; they can fill other positions, such as:
Nurse Practitioners
Travel Nurses
Registered Dietitians
Allied Health Professionals
Nursing Homes Staffing
Licensed Practical Nurses
Payroll Funding for Nurse Staffing through Nurse Staffing Factoring
As a nurse staffing agency, you already know that payroll funding is a financing solution for companies in your industry. Payroll funding can finance payroll, rent marketing, and other general business expenses.
Unlike traditional bank loans, which are long-term and require collateralization of assets, payroll funding is short-term. It does not require any collateralization at all. Payroll funding is a form of invoice factoring.
Keep reading the full article, Payroll Funding with Staffing Factoring Finance.
How invoice factoring works for nurse staffing
Invoice factoring is a form of funding that allows you to get paid immediately for your outstanding invoices. It works by selling your invoices, which the invoice factoring company then purchases. The factoring company pays you immediately and takes over the bill collection process. Allowing agency owners to focus on operations, sales, and development.
The process is not as complicated as it sounds — contact Bankers Factoring, and we will walk you through the payroll funding process for nurse staffing firms.
You can also read our article about small business payroll funding and setting up your funding payroll account with Bankers for staffing companies.
The best way to finance your nurse staffing agency is through invoice factoring. Factoring is fast and easy, and you can get paid immediately so you can meet your business payroll. You will enjoy the factoring process at Bankers.
We are also start-up friendly and can fund you if you are brand new. We even have a guide on how to start and finance a staffing agency.
Invoice factoring is just like it sounds—a company buys your invoices at a slight discount to face value, then pays you the total amount minus fees for doing so. That means you get cash flow even before customers make payment! This is a real lifesaver if you struggle to keep up with weekly payroll and payables by using our payroll funding company.
Keep reading the full article, How Invoice Factoring Works for your staffing business and how to cover operational expenses for temporary workers.
Bankers Factoring Non-Recourse Factoring for Traveling Nurse Staffing Firms
Bankers Factoring offers the most efficient and cost-effective factoring products to finance your nurse staffing agency. Non-recourse factoring protects your staffing agency from bankruptcy and solvency on sold invoices. Bad debt protection is included in our factoring rates. Have the money to meet payroll and payroll taxes and have adequate working capital.
Avoid costly debt obligations with our Staffing Factoring and Payroll Funding services. We want to be your award-winning payroll funding company for your nurse staffing business. We understand the stress to cover payroll.
Ready for the owner-employees of Bankers Factoring to help you grow your nurse staffing agency with our award-winning invoice funding services, including bad debt protection? Use our fast online factoring application or call the toll-free number 866-598-4295