Business Loan Broker Offering Invoice Factoring Services
How to Become a Factoring Broker
Don't Pay Commercial Loan Broker Franchise Fees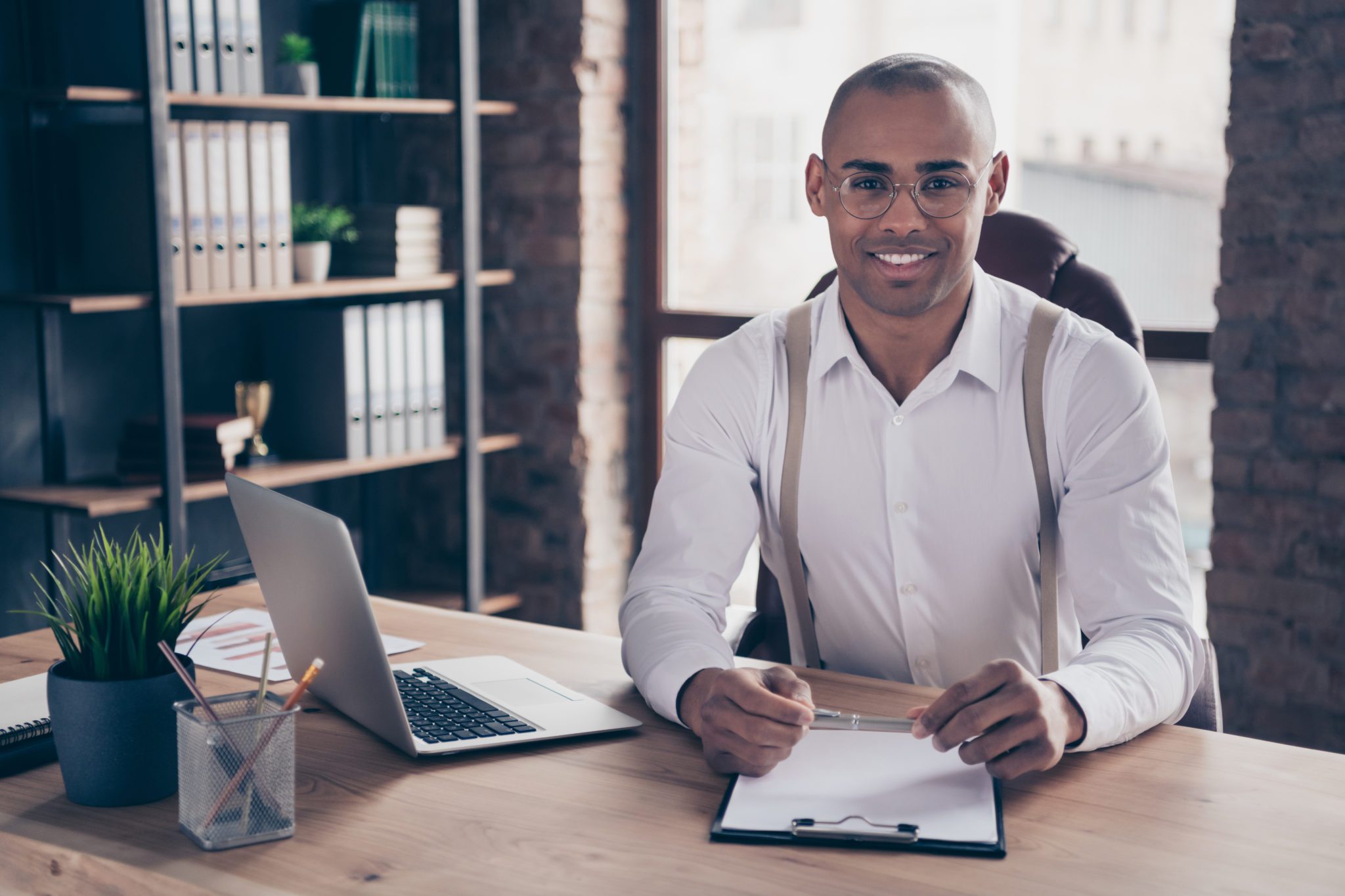 Many entrepreneurs and financial professionals look to establish their ideal income with work-from-home opportunities. From Small Business Owners and Operators, CPAs, and Management Consultants, these entrepreneurs supplement their cash flow by being a Commercial Factoring Finance Broker.
Factoring Finance Brokers have minimal if any, startup overhead, which makes it optimal for the at-home entrepreneur. Entrepreneurs come from all backgrounds, including running e-commerce stores, real estate investing, boutique consulting firms, and corporate careers. Commercial Factoring Finance Brokers can earn additional income from being an intermediary.
Are You a Commercial Finance Broker or Mortgage Broker?
If you already place commercial loans and commercial mortgages, Bankers Factoring provides the tools and resources to Become a PO Funding and Factoring Finance Broker. Our Factoring Finance Brokers come from many walks of life, such as CPA firms, Small Business Owners, Business Brokers, and other financial backgrounds. Business loan brokers specialize in placing small businesses with factoring companies, equipment financing companies, commercial loans, construction loans, term loans, bridge loans, SBA loans, small business loans, real estate loans, business acquisition loans, merchant cash advance (MCA) loan companies, and other sources of small business financing and loan types. You will have more options for your prospects.
Please read about building your commercial factor broker business.
Small business owners need help from you to borrow money, with the factoring or loan application process, to save time, the complicated loan process, and sort through the wide range of financing choices/funding options, so you can earn a lucrative broker's fee as successful brokers. If you are already offering commercial real estate loans, accounts receivable factoring services are a perfect add-on funding product for your loan applicants. The perfect lender may not be out there, but we are award-winning in our funding niche versus many lenders. All while helping your clients with the best rates and a factor with direct industry experience.
Fill out our Online Factoring Broker Agreement.
What is a Factoring Finance Broker?
Factoring Finance Brokers are commercial finance brokers acting as an intermediary between the finance company and the client. The Factoring Finance Brokers at Bankers Factoring source deals and receive compensation through finders' fees or commissions from Bankers Factoring and other lending sources in a timely manner.
Moreover, Factoring Finance Brokers connect businesses struggling with cash flow financing to Bankers Factoring. Bankers Factoring provides commercial finance through Invoice Factoring Financing. Invoice factoring funds clients by turning unpaid invoices into working capital, meeting B2B and B2G companies' unique needs.
Please read why become a factoring broker.
The best business loan broker needs an award-winning factoring company in their solution kit like Bankers Factoring and not just business loans. Bankers Factoring is A-rated by the Better Business Bureau.
Traditional commercial finance is funding from commercial banks, credit unions, large financial institutions, and other conventional lending sources. Factoring Financing provides a quicker and easier funding process for small businesses needing cash funding within weeks. Traditional commercial financing takes months to complete the funding process.
Learn more in our previous article, "How To Become a Factoring Broker."
Why do businesses need Factoring Finance?
Invoice factoring is a form of commercial finance available to non-bankable businesses. There are many reasons why startups or small businesses are denied bank loans. Some of the common reasons for commercial loan denial include:
Poor credit from the business owner or owner: It is common for previous bankruptcy, tax liens, or other adverse credit marks to follow entrepreneurs.
Lack of financial history for the business: It is common for a startup only to have a couple of months of sales and economic history. Traditional lenders want to see years of financial consistency.
High concentration of income connected to a single customer: Lenders assess your ability to repay the loan and see heavy income from one customer as high risk.
Since a bank or credit union will turn done 80-90% of their loan applications, asking them for their turndown is win-win for every party involved.
Overall, many small businesses and entrepreneurs are deemed risky by traditional banks. In this case, Factoring Finance Brokers can solve the cash flow struggles for these companies. Nearly every small business struggles with cash flow issues. That is where you are needed as a commercial loan broker.
Reason For Cash Flow Struggles
The reasons why businesses struggle with cash flow issues vary by company. The four main reasons why a business will need factoring finance include:
Payroll Funding: small businesses run out of cash and quickly need to cover payroll. Factoring Finance Brokers solve these issues for small businesses needing commercial finance. Learn more about Payroll Funding.
Seasonal Service or Product: many startups hit the ground with a product or service that is seasonal. They have high points and low points, which causes cash flow gaps. Learn more about Seasonal Cash Flow.
Offering Extended Credit Terms: small businesses offer credit terms such as NET 30, NET 60, or NET 90 to commercial clients. This causes a natural cash flow shortage in their operating cycle. Waiting up to 3-months for payment is tough when your business has no cash reserves.
Poor Financial Management: entrepreneurs typically are great at solving an unmet need in a market. Managing a business requires financial planning and analysis, such as 13-week cash flow forecasting and financial reporting. Financial management can be complex for many business owners.
High interest rate environment with commercial banks can give you more turndown leads from loan officers. You can make a living from just a few mortgage lenders and commercial bank turndowns and referrals and get the prospect the best deal.
Learn more about Factoring Finance in our previous article, "Bankers Factoring Broker Program."
How do Factoring Finance Brokers get paid?
Factoring Finance Brokers benefit from leveraging their networks to receive additional income from simply referring deals to Bankers Factoring. Factoring Finance Brokers receive a commission on deals they sourced and funded. Our Bankers Factoring Finance Brokers can earn higher commissions with our extensive network.
For example, if our Factoring Finance Brokers bring a deal to the table that we cannot fund. We work with our network partners to get the deal funded. We work hard to ensure your clients are funded, resulting in higher earnings for our independent Finance Brokers.
Visit our previous article to learn more, "9 Factoring Broker Network Rules."
Why do businesses like working with a Factoring Finance Broker?
Factoring Finance Brokers have established networks where they are trusted. Your trusted networks likes working with you, the Factoring Finance Broker. By leveraging your networks and solving their cash flow needs, you add more value to your relationships. Acting as an intermediary in Factoring Financing is a great way to enhance your marketable value.
Factoring Finance Brokers act independently as an Individual Sales Organization (ISO). Entrepreneurs can run their commercial finance brokerage at their discretion. This structure enables our Factoring Finance Brokers to establish great trust and credibility with clients.
Visit our previous article, "5 Tips to Closing More Factoring Deals."
How does the Factoring Finance Broker Intermediate the deal?
Factoring Finance Brokers bring deals to Bankers Factoring to earn commission on sales we fund directly, or someone in our partner network funds your deal. We increase the income potential for our brokers by working hard to close every deal.
Factoring Finance Brokers refer potential clients directly to Bankers Factoring. By sourcing deals, we work the backend and ensure potential clients become funded clients. Your networking, marketing, and sales efforts will attract new businesses to you. As you generate leads and we receive applications, we begin the funding approval process.
Our team of employee-owners understands how critical cash flow funding is to your Factoring Finance Brokers.
Visit our previous article to learn more about "How To Generate More Factoring Broker Leads."
Do Factoring Finance Brokers need training?
Bankers Factoring provides a comprehensive set of tools and resources for our Factoring Finance Brokers. Our class offers structured videos and content to get your ISO Factoring Broker business up and running. Factoring Finance
Broker training includes a step-by-step breakdown of:
Invoice Factoring Brokering
Assessing deals
Best practices and proven methods to generate referrals
Lead generation
Get turndowns from big banks and credit unions
Marketing tools
Credit, Tax, and Compliance training
Sell payroll factor financing.
Learn more in our previous article, "ISO Training and Factoring Broker School 2022."
Bankers Factoring Advantage for Finance Brokers
Bankers Factoring allows entrepreneurs the freedom and flexibility to add a new income stream from their homes. Our proven training program helps Factoring Finance Brokers close more deals and generate more leads. We close more sales for our Factoring Finance Brokers through our extensive industry experience and our network of financial partners to fund deals we cannot.
Our invoice factoring programs have extensive financial benefits for our broker's referrals, including:
Bankers Factoring provides Same Day Invoice Factoring
We take on the credit risk
We offer access to unlimited working capital
We cash advance up to 93% of the total invoice value
We offer factoring rates starting at .95%
Simple loan applications process
Factoring is a great B2B or B2G small business funding tool
Small business administration (SBA loan) subordination experience
Please read why pay commercial factoring broker franchise fees and have your own business.
Small business loan brokers or equipment financing brokers need to have non-recourse factoring and PO funding as one of the bullets in their arsenal of loan programs. We want to help you grow your loan broker business with more commercial financing options and financing solutions. Successful commercial loan brokers have more tools which means more lenders and loan products. Bankers can help you become a lending specialist with alternative loan sources and alternative funding sources.