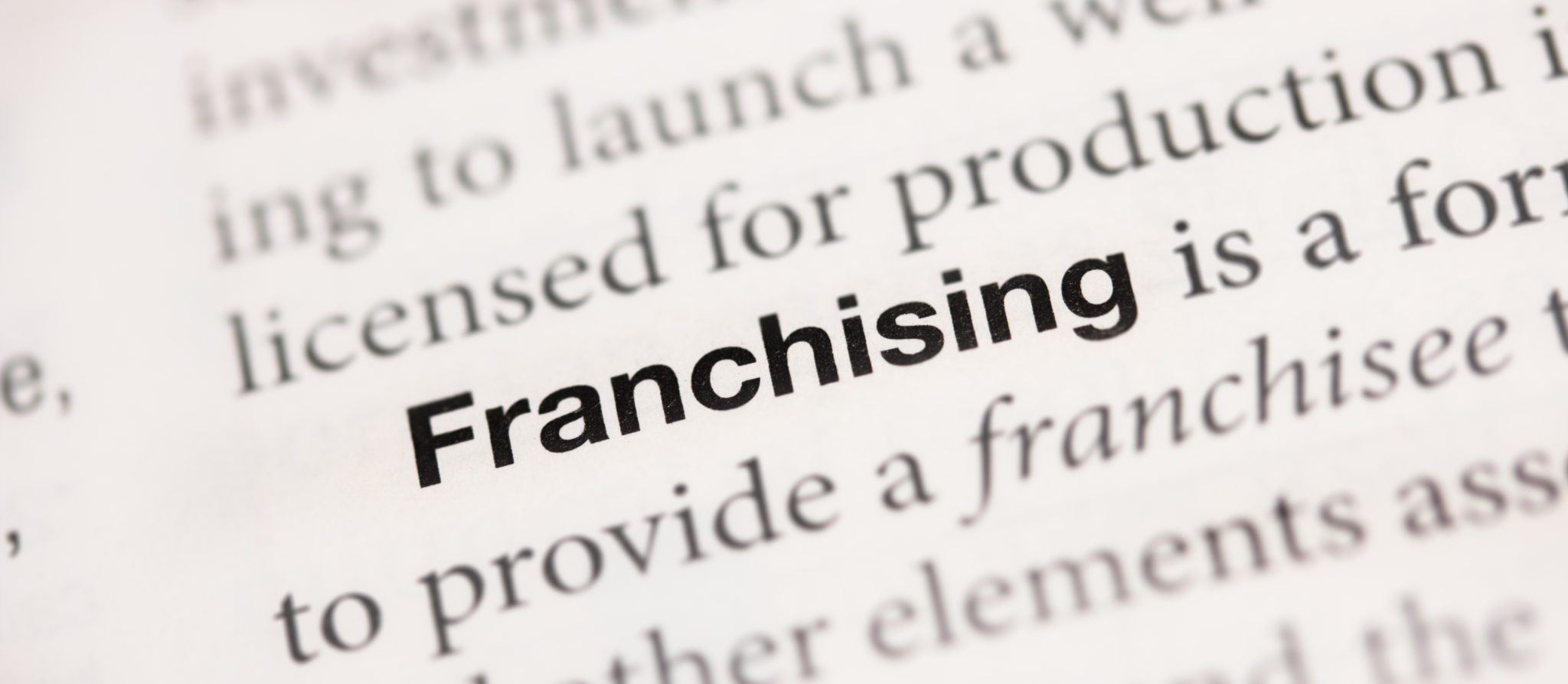 Of the 65% of Businesses that fail within the first three years. This failure is mostly due to Cash Flow Problems, Accounts Receivable Factoring. To avoid this business failure, Bankers Factoring can help.
As a consultant, how would you like to help your fellow business owners? It is simple, earn a monthly commission and not pay an exorbitant factoring broker franchising fee.
Become a Bankers Factoring Broker
The Bankers Factoring Broker program offers business professionals, financial brokers, and other intermediaries a solution. This help will leverage your current books of business and generate new cash flow. Our Factoring Broker training course and corporate resources provide entrepreneurs the benefits of owning their A/R Factoring business without franchise and royalty fees.
Our A/R Factoring referral program and the school provide professionals from different industries, trades, and areas to grow their business from home swiftly. Bankers Factoring provides independent brokers with the most competitive commissions, unlimited access to capital for clients, and industry expertise. We enable entrepreneurs to start their own A/R Factoring business with virtually no investment. Join our network of Independent Sales Organizations (ISO) and earn more income today!
Below are some reasons why our Independent Brokers love our commercial factoring referral program:
Bankers Factoring qualifies your clients and leads
We finance the deal
You take on no credit risk
The customer can finance their business plans
We offer the most competitive rates and commissions in the industry
We provide same-day funding after approval
As owner-employees, we understand how vital cash flow and factoring is to your business
To learn more about Accounts Receivable Factoring (AR), visit our previous article How AR Factoring works.
Factoring and Receivables Financing Broker
A franchise factoring company finances small and medium-sized businesses. However, you must pay the franchisor regular fees and percentages as a franchisee. Franchise owners are left with no profits to take home. A less risky solution is the Banker Factoring Broker program. Where you refer deals to Bankers, we handle the closing, funding, and account management.
Contact us today to fund your first deal through Bankers as an ISO.
Factoring is the process of financing companies with business-to-business (B2B) or business-to-government (B2G) accounts receivables through an asset sale. Bankers Factoring removes the burden of verifying your customer's creditworthiness and taking on the credit risk. We provide you with a line of financing based on your customer's monthly accounts receivable (AR).
For example, you are a business owner that sells products to a distributor, and their customer (end-user) has 60 or 90-day payments. In this scenario, if you were also a Bankers Factoring Broker, you could refer end-user invoices to Bankers for factoring. Bankers has access to unlimited capital and funding for entrepreneurs, rapid-growth companies, and startups.
The process is amazingly simple for a factoring broker referral deal:
Register with Bankers as a broker
Submit Your referral
Bankers closes and funds the client
Brokers get paid monthly commissions
Brokers of Factoring Invoices
Most small enterprises require loans or other financings for working capital. This is because of cash flow constraints caused by corporate expansion. Major clients who pay on a long-term basis, and upfront inventory expenses. When a small business owner spends time on collections, cash flow management, or asking for business financing, the business might slip off track. Here is where an invoice factoring broker's function can be highly beneficial to a business owner.
The Advantages of being a Bankers Factoring Broker
Saves your firm time and energy when it comes to locating dependable finance sources
Can obtain the most competitive rate
Can establish a long-term connection and get more favorable terms
Can speed up funding
ISO with no royalty or franchise fees
We offer a range of customizable business financing options to suit the needs of each business owner. This service includes the possibility to fund through an IRS tax lien. When other financing sources reject clients based on their length of business or personal credit score, Bankers Factoring can evaluate the company and its clients to qualify the deal.
Factoring of Business Invoices
A factoring broker suggests accounts receivable funding to their clients. This suggestion is due to its flexibility to scale with sales volume, quick financing, flexible approval standards, and lack of collateral requirements. Invoice factoring is a low-risk technique for funding a business. This is because it is debt-free and does not rely on an entrepreneur's personal and business credit score. Our ties, competitive rates, and proven track record enable us to offer rapid capital to our clientele across the country.
Here are scenarios for factoring brokers to locate new business:
1. Receivables Financing or AR Factoring
Often known as "factoring," AR Financing is when a customer sells their invoices as an asset to Bankers Factoring. It is a reliable and robust method of financing short-term cash flow and outsourcing credit administration and the laborious collection process.
Factoring is a time-honored method of financing that provides numerous benefits while enabling small business owners to concentrate on managing and growing their businesses. For example, compared to banks, flexible underwriting is a reality with factoring. We waive the lengthy application process, personal credit score, business history, and onerous conditions associated with traditional loans.
We assist startups and high-growth firms, and those in financial need. Our capacity to finance and service your business enables us to meet expansion demands without requiring you to re-qualify for a larger loan or charge additional costs.
Most importantly, your balance sheet stays healthy. Since we acquire the invoice directly from you and do not take an ownership interest in your firm, you incur no debt and retain control of your operations. Furthermore, we do a complete credit study on all prospective and established customers to make an educated decision on financing, thereby reducing the chance of bad debt.
2. Financing Purchase Orders
Purchase Order Financing is the ideal alternative for meeting short-term financing needs. It can be used to fund the acquisition or manufacture of previously sold goods. We facilitate this procedure by granting letters of credit or providing monies to our clients to get the inventory necessary to fulfill open sales orders.
Bankers Factoring also assists domestic and international factoring transactions through purchase order financing, providing clients with the operating cash they need to expand sales and capitalize on profitable possibilities. We are not a bank and are thus not subject to the same constraints as banks regarding financing options. Our primary objective is to determine the economic and commercial viability of the underlying deal.
Manufacturers, wholesalers, importers, and exporters all utilize Purchase Order Financing. It could be used to make payments to third-party providers of goods, issue Letters of Credit, and pay for direct labor, raw materials, and other directly associated costs.
Purchase Order Financing is an option for our clients if they lack the necessary funds or foreign knowledge to complete their deals. Regarding the latter, they may seek to minimize international risk and, in some situations, conceal the manufacturer's name from the end customer. They do, however, value quick funding, protection of equity, and higher earnings at the end of the day.
To learn more, visit our comprehensive article covering Trade Financing.
This financing method helps business owners provide open credit terms to international buyers they would not typically be able to sell without a conventional deposit. Since we pay the invoice in advance and assume the risk, company owners can quickly raise their international sales while boosting their cash flow.
International receivables are underserved assets. Domestic lending institutions often view global receivables as ineligible and are hesitant to provide capital availability against them. We provide cash flow solutions against international receivables, giving the business owner additional funds to expand and pay bills.
As business owners and operators, we recognize that selling to international clients represents a significant market that is financially difficult to manage. There are undoubtedly typical difficulties to address, and we will assist you.
As the Factoring Company, we handle back-office functions, including credit checks, collections, and funding our clients the same day after approval!
This home-based venture requires no workers and no inventory, making it perfect for a professional wishing to supplement their six-figure income. If you are a seasoned business leader or professional looking for rewarding employment, your previous business expertise and networking abilities may be used to establish a high-income business. The factoring broker franchise fees you pay are a worthy investment to be a successful Bankers Factoring broker.
Ready for the owner-employees of Bankers Factoring to fund your entrepreneurial dreams as a factoring broker? Call 866-598-4295 or go to Bankers-Factoring-Application.