Janitor Company Factoring for Start-Ups
Financing for a Startup Janitorial Business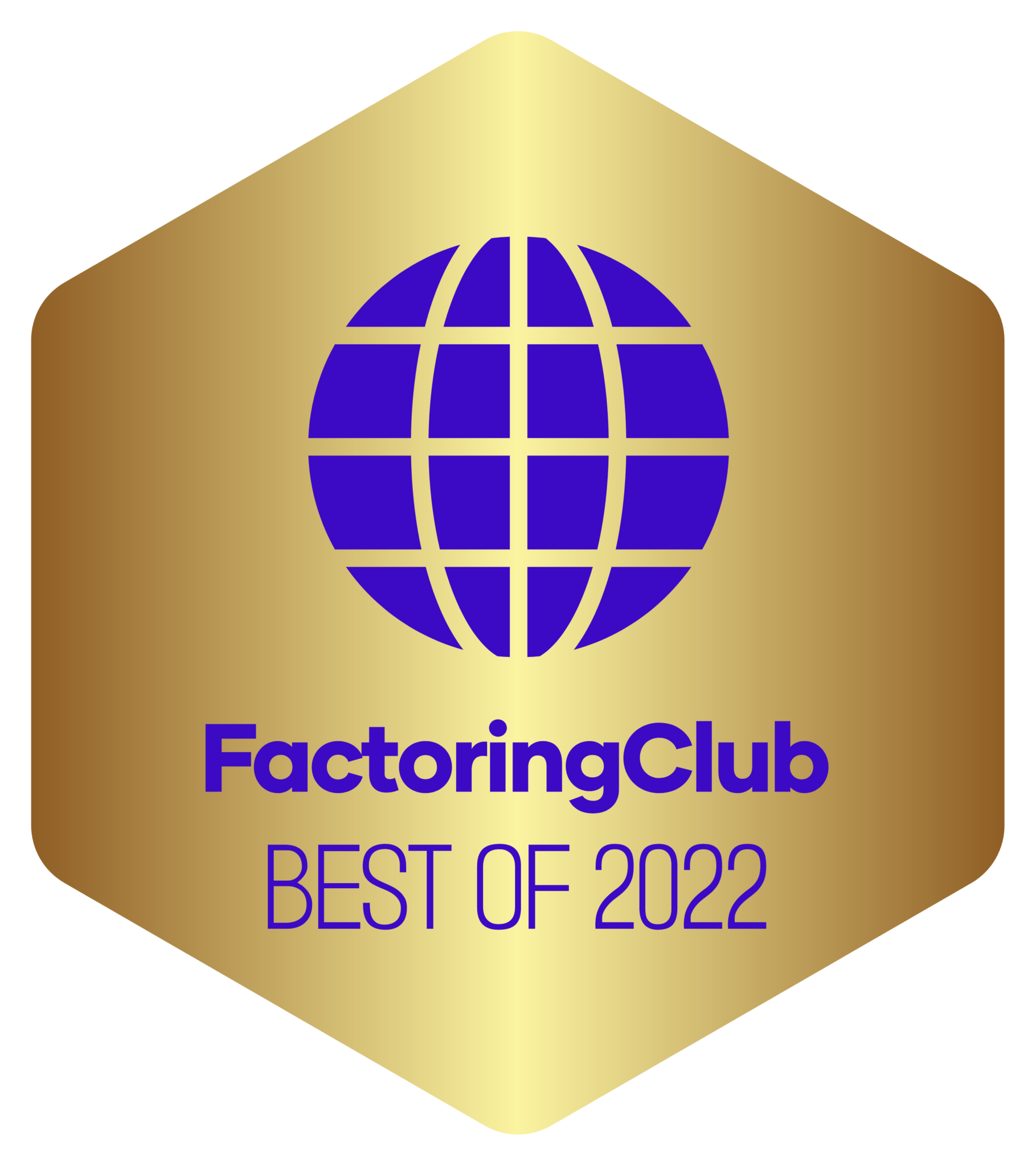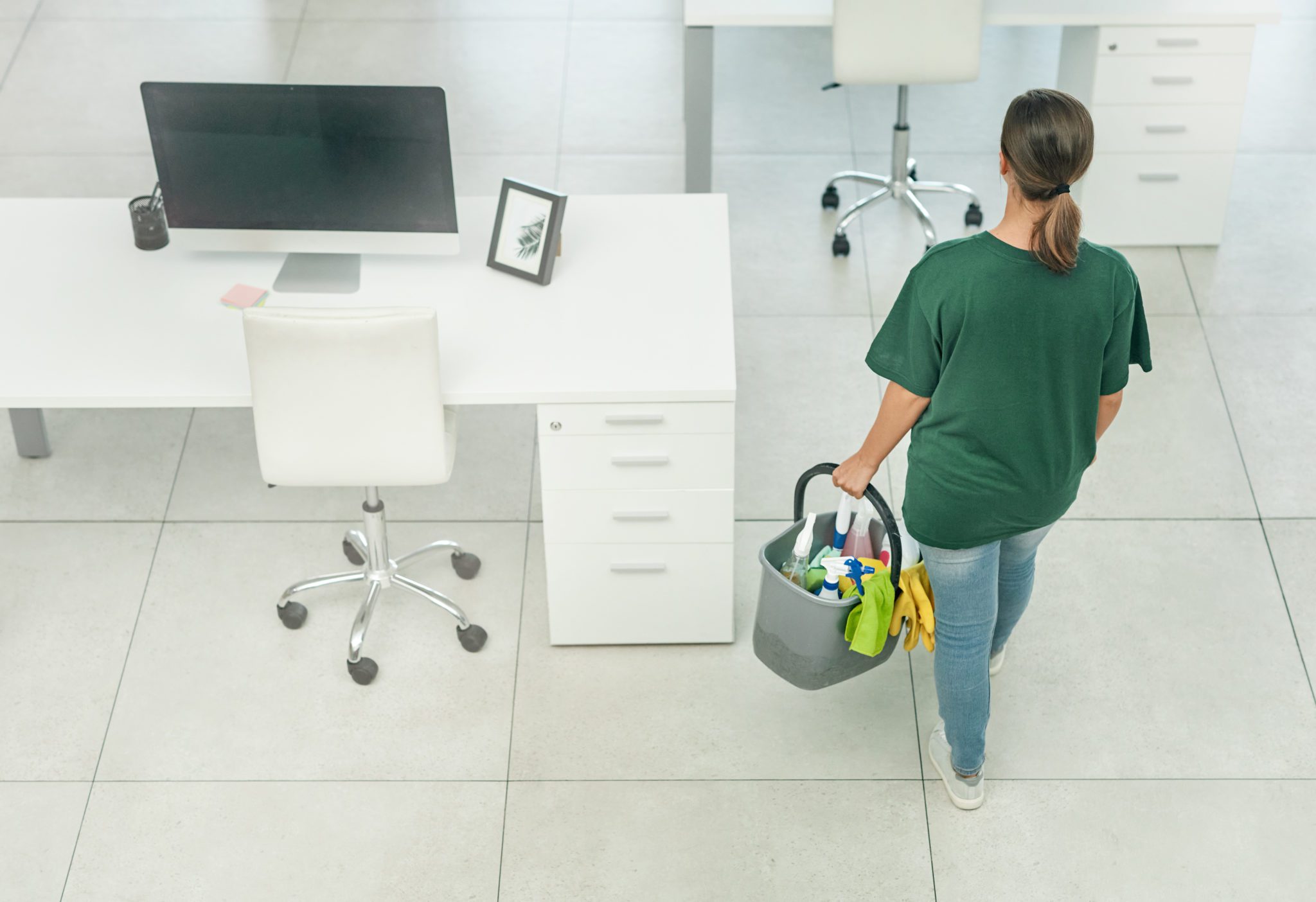 How to Finance an Office Cleaning Business
Are you looking for a low-cost business opportunity? One that can get you operating quickly and with few expenditures. The cleaning services industry is expected to pass $75 billion in sales and employ over three million individuals in 2022. Creating a cleaning, maid, or janitorial business could be your perfect business opportunity. And Bankers Factoring can help with Startup funding and Credit protection for Janitor Companies.
Due to the highly competitive environment of the industry, from low barriers to entry, having the plan to manage cash flow is imperative. Bankers Factoring partners with Cleaning and Janitorial Companies to provide consistent cash flow through invoice factoring. Our janitor company factoring finance programs eliminate the gaps in your cash flow, allowing your business never to miss payroll. We also fund you and take the credit risk.
Having a clear vision for the direction you want to take your firm and a well-crafted business plan is critical to your success. You have a variety of possibilities available to you, from keeping buildings to managing a major commercial operation to office cleaners or car cleaning. Before making a decision, you should study and analyze the market.
Bankers Factoring's advice for the success of your new cleaning business.
1. Determine the specialty of your cleaning company: residential, commercial, or specialized.
To determine your market strategy. There are many segments within the cleaning, such as commercial, residential, carpets, and other niche offerings. Once you find your segments, you can assess your target markets where your features attract buyers. Lastly, positioning your brands to attract and acquire new customers.
There are two broad cleaning company categories:
Cleaning services for residential properties: Also known as residential cleaning, this type entails cleaning your customers' residences. You can either undertake the work yourself or hire someone to do it.
Business of commercial cleaning: This type will demand a team of employees. You will mainly work with commercial assets, such as substantial office complexes. Your role is more likely to be management-based or administrative than hands-on.
If you want to carve out a niche market for your cleaning business, you can consider the following:
Specialized Cleaning Services: This would entail identifying and seizing a market niche. Several options are available to you, ranging from window and carpet cleaning to roof and automobile washing. You may be as imaginative as you wish.
When choosing the type of cleaning firm, it is vital to establish if you want to be on the cleaning side or the managerial or administrative part. Additionally, identifying the most promising and profitable opportunities in the market is critical to your success.
2. Cleaning Company Market research/evaluation:
Conducting market research and analyzing local demographics will assist you in determining optimal products, prices, and places for your company to offer and promote its services. Market research helps you better understand how to solve your potential customer's problems. We suggest conducting interviews with current business owners and prospective customers or using an online survey to gather market data.
When conducting market research, you should consider the following: What is the financial capacity of your prospective clients to pay for your service? Are there sufficient viable contracts available to win?
3. Budget wisely for your cleaning equipment:
The cost of cleaning equipment varies depending on your market segment. In the case of a household cleaning firm, the client is more than likely to furnish the equipment. Yet, when it comes to starting a commercial cleaning service, you must invest in the bare essentials, such as:
Trolleys for cleaning equipment
Vacuum cleaner for professionals
Van sweeping machine
Vans or gas-efficient vehicles
It is critical to ensure that any costs associated with the acquired equipment result in substantial earnings. Suppose your commercial cleaning service offers specialty services for windows, furnishings, carpets, or hardwood floors. In that case, you can accumulate significant investment expenses upfront.
4. Create a Cleaning company marketing plan:
Developing a marketing budget for your promotions, sales materials, digital marketing, and other advertising plans is critical for new businesses. Your business will incur substantial startup costs, and marketing is necessary to acquire customers. Allocating your marketing budget depends on your strategy to reach target customers and position your brand in the market.
You can opt for traditional advertising methods such as passing out flyers, going door to door, or using online digital marketing, which is suggested if you want to offer a specialized cleaning service.
5. Strong cleaning company brand image and trustworthy reputation development:
As soon as your cleaning firm gets underway, developing a trustworthy reputation will make you proud of your company. The power of word of mouth and personal referrals in local areas can help you grow your customer base exponentially.
Additionally, you may consider developing your brand identity by creating a logo and acquiring uniforms with prominent branding for individuals who represent your cleaning service.
6. Appropriate cleaning company employee rules and training:
Owning and operating a cleaning service company requires the owner to review applicable legal requirements and adequate training programs for staff. While some areas may not require a license to work, your company can gain credibility in the marketplace by being licensed and insured.
Another way to protect your business and customers is by background-checking employees. By employing trustworthy staff, your overall risk reduces.
While training is not required, having a certification will lend legitimacy to your firm and engage more potential clients. The COVID era has caused a need for hospital-grade cleaning standards. Cleaning certifications also enhance your company's image to potential buyers.
Finally, you will need to consider several requirements involving insurance, taxes, compensation, and health and safety.
7. Management of cash flow
You have made it! Your cleaning firm is up and running, and you have successfully created a sizable client base. Your job is going well, but you soon realize that in an industry where customers pay after 30 days and janitor payrolls are paid weekly. Cash flow management is necessary to survive in the cleaning industry.
Help with Cleaning Company Payroll Financing
Bankers Factoring helps cleaning service companies search for non-debt funding. Our Non-Recourse Accounts Receivable (AR) Factoring services provide your business with a cash flow and AR management program.
Invoice factoring, also known as A/R factoring or Accounts Receivable factoring, is alternative commercial financing providing businesses with cash flow funding by selling their accounts receivables or invoices. Factoring is different from traditional bank lending or loans since it is not debt on your balance sheet.
The process and math behind factoring with Bankers Factoring are straightforward. We purchase your invoices and immediately cash advance up to 93% of your invoice value. Once your customer (account debtor) pays us after 30-days, we send the remaining invoice balance, less our factoring fee.
Your cleaning service must have business-to-business (B2B) or business-to-government (B2G) customer accounts to be eligible for factoring.
The steps in the factoring process are quick and easy with Bankers Factoring:
We qualify new clients based on their customer creditworthiness as they are the account debtor to pay the invoices. Our clients must adhere to the performance expectations outlined in their agreements.
We deposit the initial cash advance of up to 93% of your A/R the same day as approval.
After your customer (account debtor) pays based on their terms, we deposit the invoice value less our factoring fee.
Visit our previous article, 8 Requirements to Qualify for Invoice Factoring, to learn more.
If your Cleaning Business seems unable to acquire new customers due to a shortage of working capital to pay employees and purchase necessary products. You can sell $100,000 of receivables to Bankers Factoring due in 30 days. We provide a 90% cash advance of $90,000. After 30 days, we collect the funds from your customer and return (rebate) the remaining 10%, less our predetermined factoring fee.
Your cleaning service business will lack the working capital to survive without consistent cash flow management. Factoring helps retain and acquire new clients, but it helps retain employees. Constant cash flow ensures your business can pay its bills and employees on time. To find tips for improving cash flow, visit our article, 6 Tips To Improve Business Cash Flow.
Factoring your creditworthy invoices offers many benefits:
Payment in advance of up to 92%; Start-ups and small businesses are accepted
Same-day funding is available if you apply within 24 hours
Bankers Factoring takes on the credit risk; we offer bad debt protection
Rapid cash flow and ongoing working capital
The cash flow line grows as your business grows
Reasonable service costs
Professional handling of receivables and industrial experience
Based on the creditworthiness of your clients, not your own
Supports the back office
Factoring is not a form of financing. Your financial sheet will have less debt
You can accept new contracts
You select which invoices to factor
To learn more about the invoice factoring process, visit our previous article, How Invoice Factoring Works.
Ready for the owner-employees of Bankers Factoring to fund your startup janitor company? Call 866-598-4295 or go to Bankers-Factoring-Application.