Call Center and Helpdesk Payroll Financing from Bankers Factoring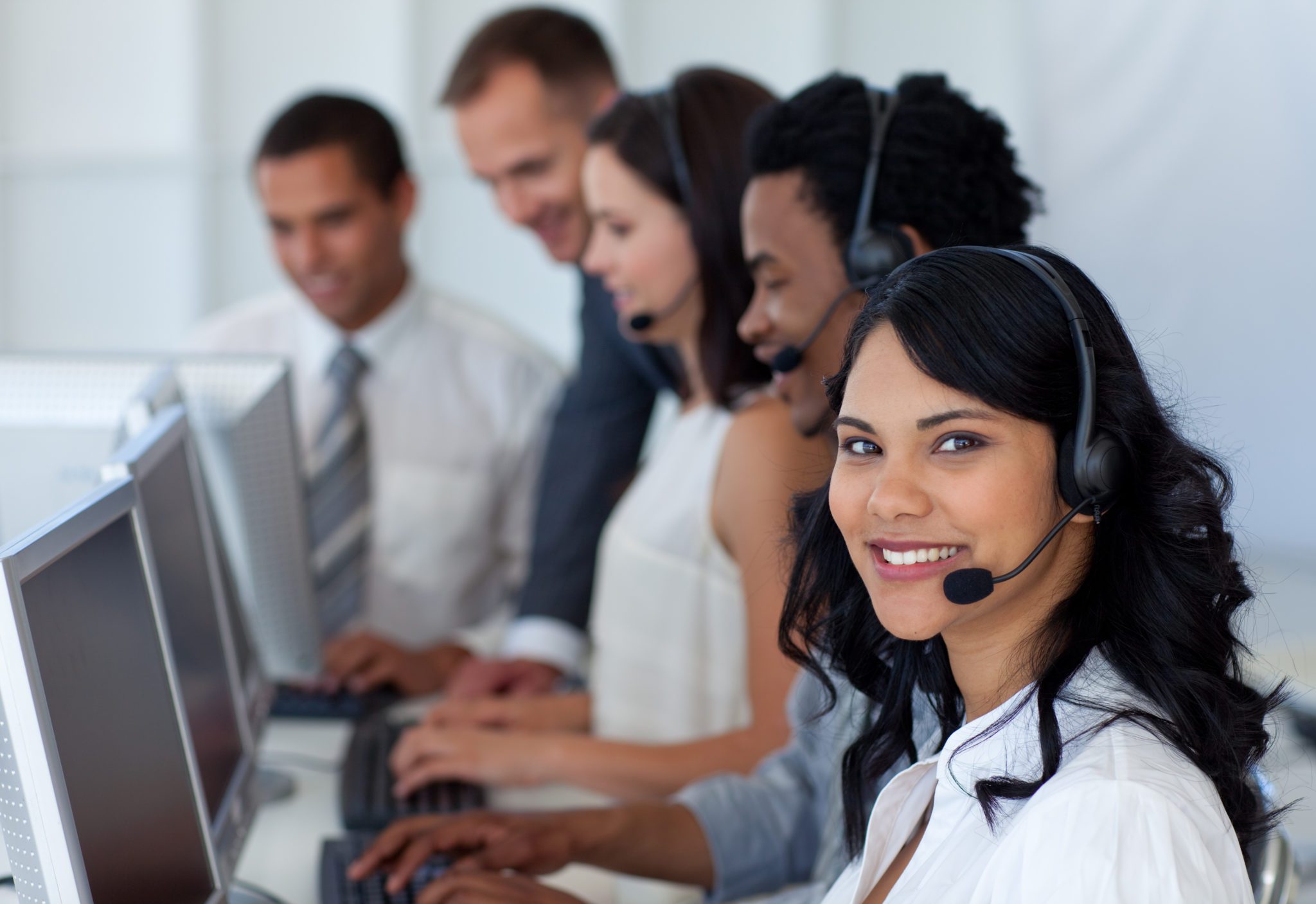 Why Wait 30, 60, or even 90 Days for Invoices to Pay?
With over 36,000 Call Centers in the US and 100's of thousands worldwide, call center operators constantly need to hire new staff, acquire new contracts, and maintain technology infrastructure. This constant need to fund daily operations and payroll negatively affects a Call Center Company's cash flow. With uncertainty in the economy, can call center owners withstand the 30, 60, or 90-day wait to get paid by commercial clients? The stress of waiting for customer pays versus the monies for payroll can be overwhelming.
Bankers is one of the premier non-recourse payroll financial companies. Most factoring companies and other types of business financing don't take the credit risk and leave it with you, the business owner.
Our Call Center Company clients include:
Major telecommunication companies
Large, outsourced customer service representatives
Other remote-based services for companies
Banks and Credit Unions
Insurance Companies
Healthcare Companies
Your company provides call center services for customers in the Payroll and Staffing, Telecomm, or wholesale and retail sales industries. In that case, AR Factor Financing can help with your cash flow issues and your weekly payroll.
Bankers Factoring is a Non-Recourse AR Factor Financing Company working with Call Center clients struggling to manage their working capital. We help businesses needing quick working capital that conventional banks and lenders do not offer.
Keep reading to learn more about Call Center AR Factor Financing or Call Center Invoice Factoring.
How Does AR Factor Financing Help Call Centers?
AR Factor Financing helps call center clients by providing quick working capital via direct deposit into your bank account. Invoice factoring is a financial agreement where a business sells its invoices to Bankers Factoring in exchange for fast working cash to improve cash flow.
When a business sells or factors its invoices, it no longer must wait to receive payment from its customer. By selling your invoices, your company gets cash funding to run your business and make payroll.
Please read how to pick the best payroll funding company.
AR Factoring helps call center companies with payroll funding, especially during rapid turnover and growth. The primary benefit of invoice factoring is that the financing can be used for virtually any business expense.
Visit our previous article, "What is AR Factor Finance?"
Why Does a Call Center Company Need A/R Factoring?
Call Centers are complex businesses to operate from a physical office, employee staffing, technology, and communication resource requirements. Call Centers require sufficient working capital or cash reserves. When your large call center customers need NET60 payment terms, your business cannot fund bi-weekly payroll or overhead expenses.
Reasons for Call Center AR Factoring:
Slow paying customers
Increase in staffing requirements
Staffing turnover in current employees
Distressed financial situations not qualified for a traditional bank loan
Visit our previous article, "Same Day Factor Financing," to learn more.
How To Obtain Call Center AR Factor Financing?
The process of invoice factoring is quite different from conventional bank financing. AR Factoring is a quick process that depends on three essential elements:
Does your call center company have open invoices or AR?
What is your customer's credit history?
Are there any liens on your receivables?
The first piece of securing call center AR Factor Financing is actual invoices to sell to Bankers Factoring. If your call center company has open receivables, it can qualify for factor financing from one of the best factoring companies.
When evaluating our factoring prospect, we do not look at the call center company credit. Instead, we assess your customer, the account debtor, and their ability to repay the open invoices. These benefit call center owners with poor credit in financially stressed environments.
Lastly, there must be no other liens on your accounts receivable. If your call center company has liens on its receivables, we can help you. Please visit our article "EIDL, SBA, and IRS Lien Subordination."
To learn more about AR Factor Financing qualifications, visit our previous article, "AR Factoring Due Diligence."
Call Center A/R Factor Financing Improves Cash Flow
Over 82% of businesses fail due to poor cash flow or cash flow management. A Call Center Company is focused on running daily operations in the chaos of a 24/7 365 environment. Owners and Operators need to focus on delivering their service with value. By using AR Factor Financing, we provide an outsourced A/R department. This is a two-fold benefit for our clients.
The significant benefit from invoice factoring is the immediate cash funding to run your Call Center Company. AR Factoring improves call center cash flow, allowing management to focus on the business operations and not receivable collections or accounting management of your customer invoices.
Our selective factoring service helps call centers to create more predictable cash flow streams to plan for the future. Selective factoring is unlike spot factoring, where you only factor one invoice. Visit our previous article, "Selective vs. Spot Factoring," to learn more.
Improve Your Financial Position with No Balance Sheet Debt
Call Center companies utilizing invoice factoring services benefit from liquidity that is not connected to balance sheet debt. Selling your invoices in a factoring transaction is an asset sale. Call Center Companies do not have a loan or interest payments to make with AR Factor Financing.
Bankers Factoring Call Center A/R Factor Financing
Bankers Factoring is proud of our Call Center AR Factor Financing arm providing cash flow solutions to businesses of all sizes. Our clients benefit from our AR Insurance through non-recourse AR Factoring. Our AR Factoring service is designed to benefit business owners through consistent cash flows enabling exponential business growth.
Bankers Factoring helps Call Centers grow their book of business and acquire new customers.
A/R Factoring for Call Centers allows funding daily business operations and strategic growth plans.
AR Insurance provides bad debt protection
Cash advances up to 93% on the same day as approval
Tiered Pricing for Call Center Startups
Unlimited Access to Working Capital
Low Factoring Fees start at .95%
The Famous Bankers Factoring soft touch with your business clients
A best factoring company for companies with high labor costs
Outsourced A/R Management
24/7 online reporting portal
As a non-recourse factoring company dedicated to calling centers and helpdesk payroll funding, we understand your industry and needs. We hope you pick award-winning Bankers for factoring invoices to accelerate your working capital. And unlike other factoring companies, we take the credit risk with customer pay issues with our call center invoice financing. Don't wait for invoice payments!
Ready for the owner-employees of Bankers Factoring to fund your entrepreneurial dreams with AR Financing? Call 866-598-4295 or go to Bankers-Factoring-Application.