Cell Tower Factoring Companies
Funding for Cell Tower Maintenance Company Payroll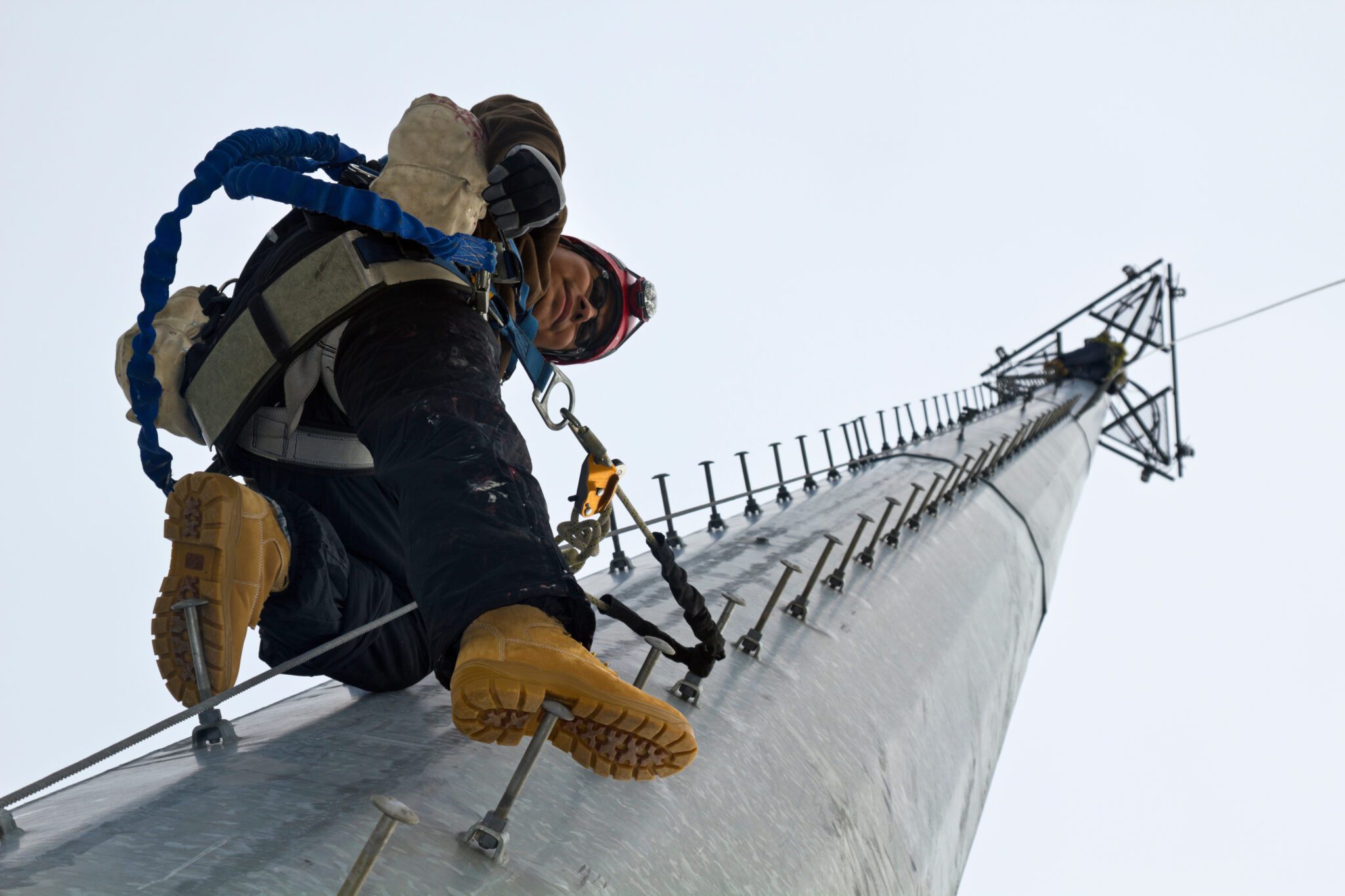 Working Capital through Cell Tower Contractors A/R Financing
Cell Tower Factoring
Telecom and Cell tower maintenance companies are uniquely positioned to benefit from invoice factoring because their customers pay them on credit. This means cell tower construction companies have to wait months for payment and their operational cash. Cash flow problems are inevitable and commercial credit is hard to come by. Bridge the gap with a factoring line of credit.
The company must wait for its cash flow to come in during this time. Still, if the company does not have enough money, it will not be able to pay its employees or pay for supplies. Invoice factoring allows you to get paid immediately for your invoices without waiting for your customers to pay you back. Small business company funding based on your large, reliable client's credit is ideal.
Why Use Cell Tower Invoice Factoring Services?
Cell tower contractors use factoring services because it allows them to receive an upfront payment on their invoices. This process will enable them to focus more on growing their business rather than worrying about whether there will be enough money in the bank to process payroll.
The advantage of Bankers Factoring funding services is that we provide bad debt protection, which covers contractors from uncollected accounts receivable (A/R). Sell your invoices with confidence and build your business. We provide back-office support for your credit and receivables departments – allowing business owners to focus on operations, sales, and development.
Cell Contractor Factoring Benefits:
Receive up to 93% cash advances within five days of submitting your online funding application
Non-recourse factoring services protect your sold invoices from customer bankruptcy, insolvency, or protracted slow pay.
Back-office support that frees up internal staff for higher priorities
Cellular Tower Companies with creditworthy customers do not need good credit to qualify.
Factoring services inject working capital into your business that covers all expenses, including payroll funding.
How do cellular tower factoring transactions work?
You invoice your customers for maintenance or contract services. You "sell" your invoices to a factoring company. After verifying that the invoices are valid, the factoring company immediately pays you the bulk of the invoiced amount, from 80-93% of the value. Your customers pay the factoring company directly. Once your customers pay in full, disburse the remaining balance, less our small discount fee.
Keep reading How Invoice Factoring Works.
Cellular Tower Maintenance Factoring
Invoice factoring is an essential part of the business development process for any company, especially if you are a cell tower maintenance contractor. Unfortunately, many contractors need to realize that invoice factoring can help them improve their cash flow and reduce risk when working with customers on large projects.
Here are some reasons why invoice factoring may be suitable for your cell tower maintenance company:
Your credit rating hurts your chances of landing new contracts. Without a strong credit score, your customers may hesitate before signing on with you.
You need to keep up with the aging payables and weekly payroll funding. Tower construction businesses require large amounts of revolving cash flow to pay bills on time.
Your customer base is multiplying, but your company needs more capital to keep up. You need more funding to grow your company to handle new customers coming through the door.
The competition is fierce in the Telecom, Cable, and Cellular industries. Your customers expect more out of their service providers than ever before. They want professional handling of their invoices and payment terms to get paid on time.
Reliable Cash Flow for Cell Tower Contractors
Cell towers are expensive. Most of them cost millions of dollars to build and maintain. Cell tower contractors must ensure that their equipment is always up-to-date and working correctly, so they can continue providing customer service with no interruptions or delays in repairs when problems arise with their infrastructure.
This makes it incredibly important for cell tower contractors to have reliable cash flow sources to keep their business up and running without interruption or delay.
Keep reading Why Do Companies Use A/R Factoring?
Who uses telecom and cell tower invoice factoring?
Factoring services are used by many businesses, including those that provide cell phone repair and maintenance services in remote areas.
Cell tower contractors build and maintain cell towers for cell phone companies. They are some of the most critical vendors in our society. We need them to be able to communicate with each other. Cell tower contractors need to be able to get paid for their work quickly, so they must find a way to factor their invoices.
You can also read what other industries use invoice factoring.
Who in Telecom Uses Invoice Factoring?
Businesses with poor credit
Startups
Maintenance Contractor Company
Telecom contractor companies in need of fast working capital
How do you calculate cell tower factoring rates?
The first step in determining your overall factoring costs is by calculating your factoring rates. Also called the discount rate is an agreed-upon percentage paid to the factoring for advancing cash flow. Discount rates range from .9-1.6% at Bankers Factoring.
Factoring rates can be fixed or variable. Fixed rates do not fluctuate. For example, your discount rate is 1.5% per 30 days—a variable rate changes on preset terms and conditions. For example, your rate is 1.5% for the first 30 days and .055% per day after.
Knowing what kind of credit your customers have is essential when evaluating factoring rates, as more risky agreements have higher overall costs.
Keep reading Factoring Rates and Fees Explained.
Bankers Factoring is Experts in Cell Tower Contractor Company Factoring
Bankers Factoring, the best non-recourse factoring company, offers reliable cash flow solutions to Cell Tower Maintenance contractors. We focus on customizing a valuable cash flow solution for your company that makes it easier to track cash in the bank and pay your employees on time. There are no hidden fees or interest fees to pay each month. We accelerate your receivables into immediate cash and easy cash flow through our non-recourse invoice factoring process.
Ready for the owner-employees of Bankers Factoring to help you grow your Cell Contractor company with our award-winning invoice funding, including bad debt protection? Use our fast online factoring application or call the toll-free number 866-598-4295