What is Non-Recourse Oil Patch Factoring?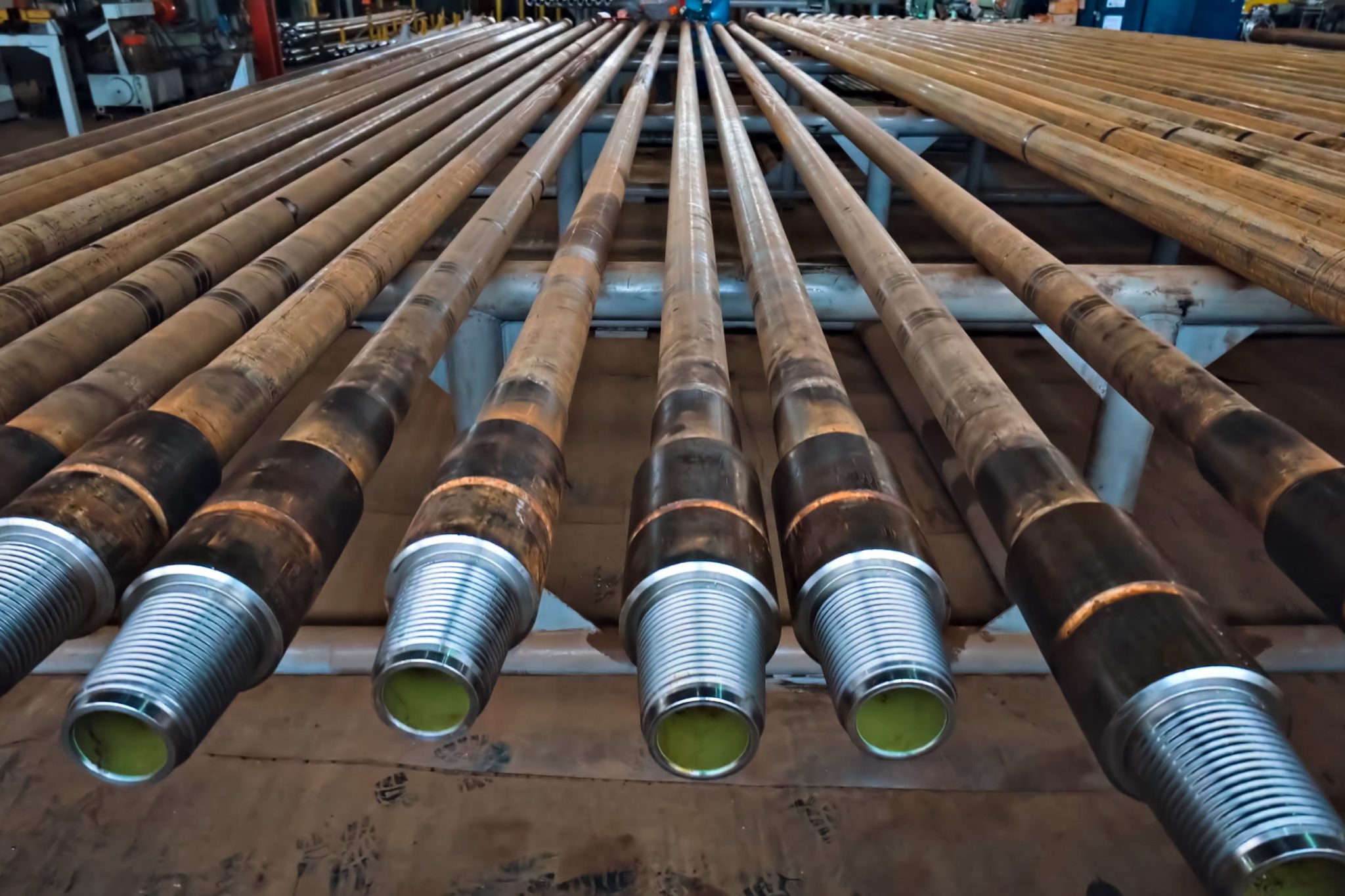 No Credit Risk A/R Financing for the Oil & Gas Industry
The broad oil and gas industry has benefited from increased prices and continued demand in 2022. Regardless of your oil and gas industry sector, we understand the nightmares of small oil and gas businesses waiting for payment from major commercial customers. Entrepreneurs, startups, and growing oilfield companies fear how they will meet payroll when waiting up to 90-days for payment. That is why we offer non-recourse factoring specifically for the Oil Patch.
Bankers Factoring helps oilfield, natural gas, petroleum, and other energy companies remove the 90 days of stress from commercial customers. The long days traveling in the field and working at the back end of your business are too stressful for your family. So, we work with entrepreneurs to reduce cash flow constraints to grow your business.
Bankers Factoring Funds the Largest Industry in the World
The production, distribution, refining, and retailing of oil and gas is the largest industry in the world. In fact, the US has immense opportunities in the top oil-producing states of Texas, North Dakota, New Mexico, Colorado, and Alaska. Thus, we help small businesses and entrepreneurs eliminate cash flow gaps from slow-paying or late-paying customers.
Invoice factoring provides the working capital to fund your oilfield business, cover payroll, and acquire new customers. Bankers Factoring also works with startup oil and gas companies to provide consistent cash flow solutions through invoice factoring.
Invoice factoring or accounts receivables (A/R) factoring removes the stress of burning your personal savings account or costly merchant cash advances (MCA's). Bankers Factoring helps our oil and gas factoring companies manage their cash flow.
How does invoice factoring work for oil and gas companies?
Invoice factoring is when an oilfield client sells their open invoices (A/R) to a factoring company, like Bankers Factoring. The transaction is an asset purchase by Bankers Factoring, the factoring company, and provides our client with immediate cash funding.
The initial cash advance is up to 90% of your total invoice value. You eliminate the 60 to 90-day wait for payment by selling your oil and gas company receivables.
Visit our previous articles, Oil & Gas Factor Financing and Understanding Non-recourse Factoring, to learn more.
What are the steps in factoring transactions?
The overall A/R factoring process is straightforward, with Bankers factoring as your invoice factoring company. We provide the convenience of a 100% virtual approval and funding process and have local offices in major US oil and gas hubs.
Invoice factoring transactions follow five simple steps:
Our client invoices their customer, who is also called the account debtor.
Our client sells their open invoices to Bankers Factoring.
Bankers Factoring cash advances up to 90% of the invoice value the same day as approval.
Bankers Factoring pays the remaining invoice value, less the factoring fee, once the invoices are paid. This step is also called the rebate or discount and concludes the transaction.
How does invoice factoring help oil and gas companies with cash flow constraints?
By utilizing invoice factoring, small oil and gas companies reduce the amount of time their business is without cash. A/R factoring removes the burden of managing cash flow gaps, especially for oil and gas companies with seasonal demands.
When our clients receive same-day cash funding, they can deploy their working capital in many areas:
Payroll funding: invoice factoring helps startup oil and gas companies meet their payroll obligations and pay employees on-time
Sales and Marketing: small businesses can grow their business by deploying their working capital into business development, sales, and promotional campaigns
Asset Purchases: oil and gas companies need to acquire new equipment compliant with The Federal Energy Regulatory Commission (FERC) and other governing bodies' standards
Operating Expenses: factoring provides the cash to pay for rent, lease, insurance, and other overhead costs
Visit our previous article How Invoice Factoring Works to learn more.
How do you qualify for oil and gas invoice factoring?
Virtually any business with invoices for delivered work to commercial or government customers, Bankers Factoring is the invoice factoring company for your oil and gas business.
Invoice factoring is an excellent solution for oilfield business owners in distressed financial situations. Suppose your credit is not fundable by traditional banks, or you are coming out of bankruptcy. In that case, we can help your financial situation.
Invoice factoring helps financially distressed oilfield businesses because their approval depends on their customer (account debtor) creditworthiness.
Some of the oilfield businesses we factor include:
Oilfield transportation haulers: hotshots, water, frac sand, mud, gravel, equipment, flatbed
Suppliers: frac sand, gravel pit, natural gas, shale gas
Service providers: excavation, construction, disposal, pipeline, fracking, wireline, acidizing and cementing, sandblasters, welders, oil rig cleaners
Staffing and employment services
Oilfield rental equipment
The eight main criteria for oilfield companies to qualify for A/R factoring include the following:
A completed factoring application
An accounts receivable aging report
A copy of your Articles of Incorporation
Invoices to factor with confirming delivery of service or product information
Credit-worthy clients (we will check on their credit for you)
A business bank account
A tax ID number
A form of personal identification
Eliminate the stressful 90 days or more to receive your oilfield customer payment. Invoice factoring provides immediate cash flow. Bankers Factoring easy application and approval process can fund your business within days.
How are invoice factoring rates determined?
Startup oil and gas companies benefit from Bankers Factoring tiered rate structure. Our tiered system rewards businesses for increasing their monthly receivables by providing more cash flow and working capital.
When we evaluate our clients, our primary qualifier is the creditworthiness of their customers. Our non-recourse invoice factoring solution transfers the credit risk from you to us.
Aside from your customer's credit and payment history, we look at the following criteria:
The amount of financing
The payment terms
Other risk factors
The Bankers Factoring Advantage
Bankers Factoring is the leading oil and gas invoice factoring company through our outstanding benefits. When partnering with Bankers Factoring, we are more than your factoring company. Our customized plans remove the burden of A/R Management, and we take on the credit risk by offering bad debt protection.
Same-day funding up to 93% after approval
The quick online application process
Outsourced A/R Management
Cash Flow Management
We take on the credit risk
Access to unlimited working capital
Factoring rates start at .95%
To learn more, visit our previous article Why Bankers Invoice Factoring.
Ready for the owner-employees of Bankers Factoring to fund your oilfield company? Call 866-598-4295 or go to Bankers-Factoring-Application.