Oil Patch Trucking Factoring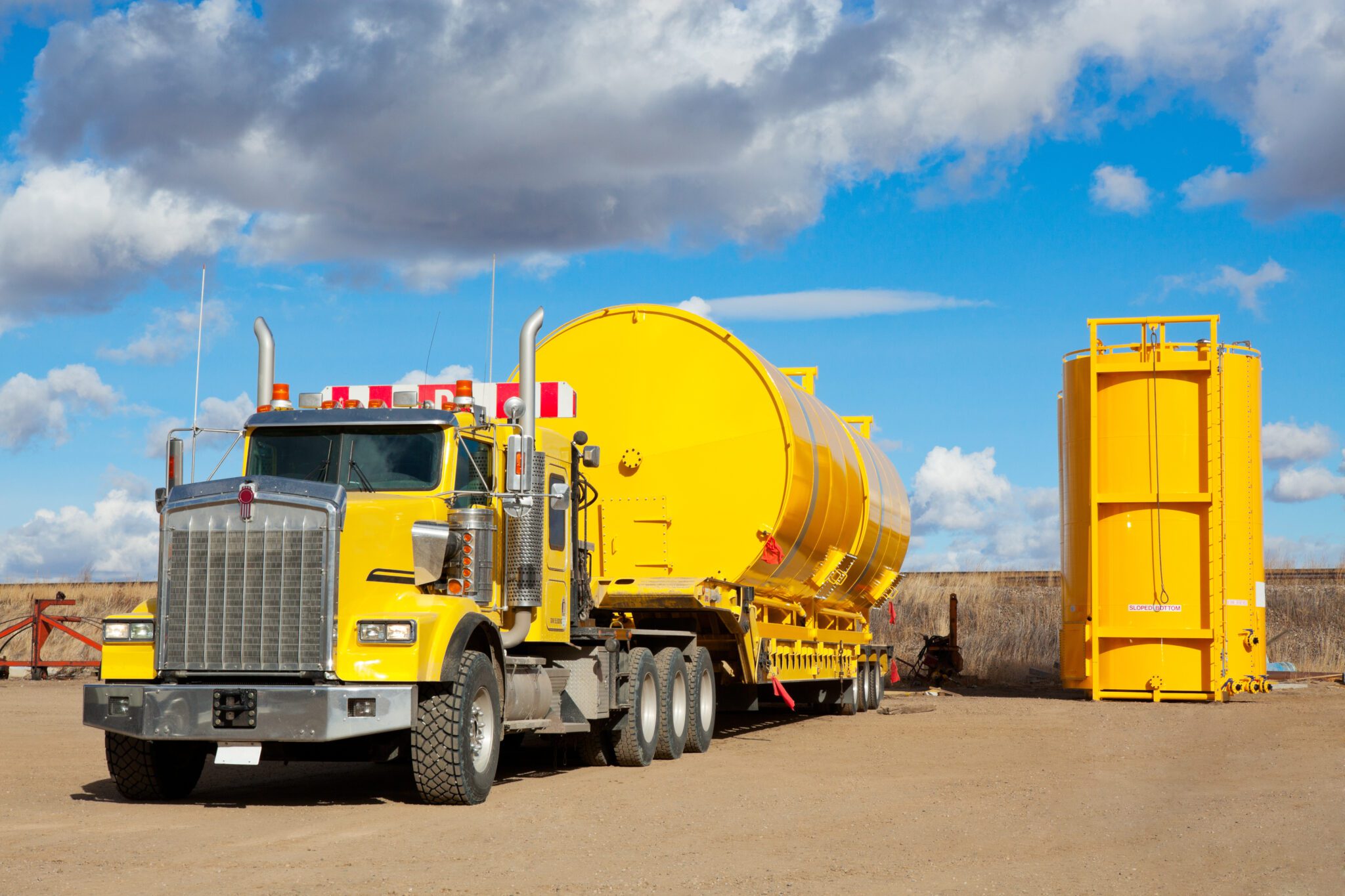 Transportation Factoring for the Gas and Oil Field
Oilfield transportation companies are unique because their business runs on the credit of their oil patch customers. They need to have a large amount of capital to operate immediately available to buy materials and parts and pay truck drivers wages. Oilfield transportation companies are always looking for ways to improve their cash flow.
The best way that they can do this is through invoice factoring in the oil patch. This is a financing service where a factoring company buys your accounts receivable (A/R) in exchange for a discount on the amount owed. This allows oil and gas haulers to get paid immediately instead of waiting months to get paid by their customers.
Factoring allows trucking and transportation companies like yours to get paid today instead of waiting 30-90 days after delivery service has been rendered. Complete our online funding application today if your oilfield logistics company needs fast working capital with up to 95% cash advances.
Cash Flow Solutions for Oilfield Transportation Industry
Invoice factoring is one of the most effective ways for oilfield transportation companies to get the funding they need to stay in business. Invoice factoring allows you to sell your invoices at a discount, which reduces your short-term cash needs. Bankers Factoring, the best invoice factoring company, buys your invoices at a discount and pays you immediately within 24 hours.
Businesses in the oilfield transportation industry face unique challenges. They often operate in remote locations with complex supply chains and high service demand. Thus, making it difficult for them to obtain traditional financing options.
More articles about transportation and Oil & Gas factoring:
How Oil Patch Trucking Factoring for Transportation Works
Oil and gas factoring finance for transportation can be a lifesaver when looking for a way to get your business back on track. Here is how it works:
1. You complete an online funding application with your invoices.
2. We verify your invoices and pay up to 95% cash advances upon approval.
3. We pay your initial cash advance the same day of account setup. Once that money is in your hands, you can use it to pay employees, pay current bills, or invest in new equipment or services that will help you grow your business even more!
4. Once your customers pay their invoices in full, we deliver your remaining invoice balance less our small discount fee.
Truckers want to focus on getting the job done and ensuring their family is fed and cared for at home. But sometimes, things happen that make it hard for you to meet your obligations, especially if you are working in an industry with slow cash flow.
Keep reading the full article, How Oil and Gas Factoring Works.
Oilfield Transportation Factoring Advantages:
Factoring for Oilfield Transportation Companies is a great way to get the money you need to run your business. This is especially true if you are in the oil and gas industry. The oil and gas industry can be volatile but constantly growing. This means that you need to be able to keep up with demand. With factoring for oilfield transportation companies, you will have more cash to continue growing your company without worrying about how much money you have in the bank.
Factoring for oilfield transportation companies can help in a big way. Here is how:
You get your money faster: Factoring allows you to receive payment from customers more quickly than if you had waited for them to pay upfront. That means less cash sitting idle and more money available for other expenses or expansion plans.
Easy accounting and tracking of receivables: When you have invoice factoring in place, there is an easy way to see where all of your payments are coming from at any given time. Our 24/7 online reporting makes it easier for you to plan and manage cash flow effectively.
No more waiting Net 30,60, or 90-day terms: Most business owners prefer to avoid waiting for invoices payment terms with their money sitting around doing nothing. With factoring, there is no waiting around—you get paid immediately after delivering goods or services!
Payroll Funding Source: transportation companies send drivers on the road to haul oil and gas loads and receive payment months later. This stresses your oilfield company's cash flow. By selling invoices, you have a reliable payroll funding source for your drivers.
Distress Business Owners Qualify: fleet owners and operators with bruised credit from IRS, SBA, and EIDL liens can factor invoices. Approval depends on the credit history of your customers paying the open receivables.
Keep reading the full article, Pros and Cons of Invoice Factoring.
Freight Factoring for Oilfield Transportation Receivables
Invoice factoring can help oilfield transportation companies do exactly what they need: provide top-notch service while keeping their bottom line intact. With this kind of financial support, you can keep investing in new equipment and expanding your fleet of trucks to stay ahead of the competition by offering faster turnaround times and more flexible customer scheduling options. You will also be able to hire more drivers and pay them better wages (as we all know how important this is).
Keep reading the full article, What is Freight Factoring in Trucking?
If you want more information about how invoice factoring works or want to learn more about how this innovative financing solution can help your oilfield transportation company grow, contact us today!
Bankers Factoring Oilfield Trucking and Transportation Factoring
Oil and gas industry experience is critical in oilfield transportation factor financing. Transportation company owners have large fleets, payrolls, and operating expenses to juggle with daily operations. Bankers Factoring provides five main benefits to oilfield haulers with our oil patch trucking factoring:
Up to 95% cash advances the same day as the account setup
We provide Bad Debt Protection through Non-Recourse Factoring – we cover bad debt for your sold invoices.
Bad credit fleet companies can qualify
Provides a source of consistent cash flow and payroll funding
Flexible line of financing that grows as your oilfield operations increase