Payroll Factoring for IT Companies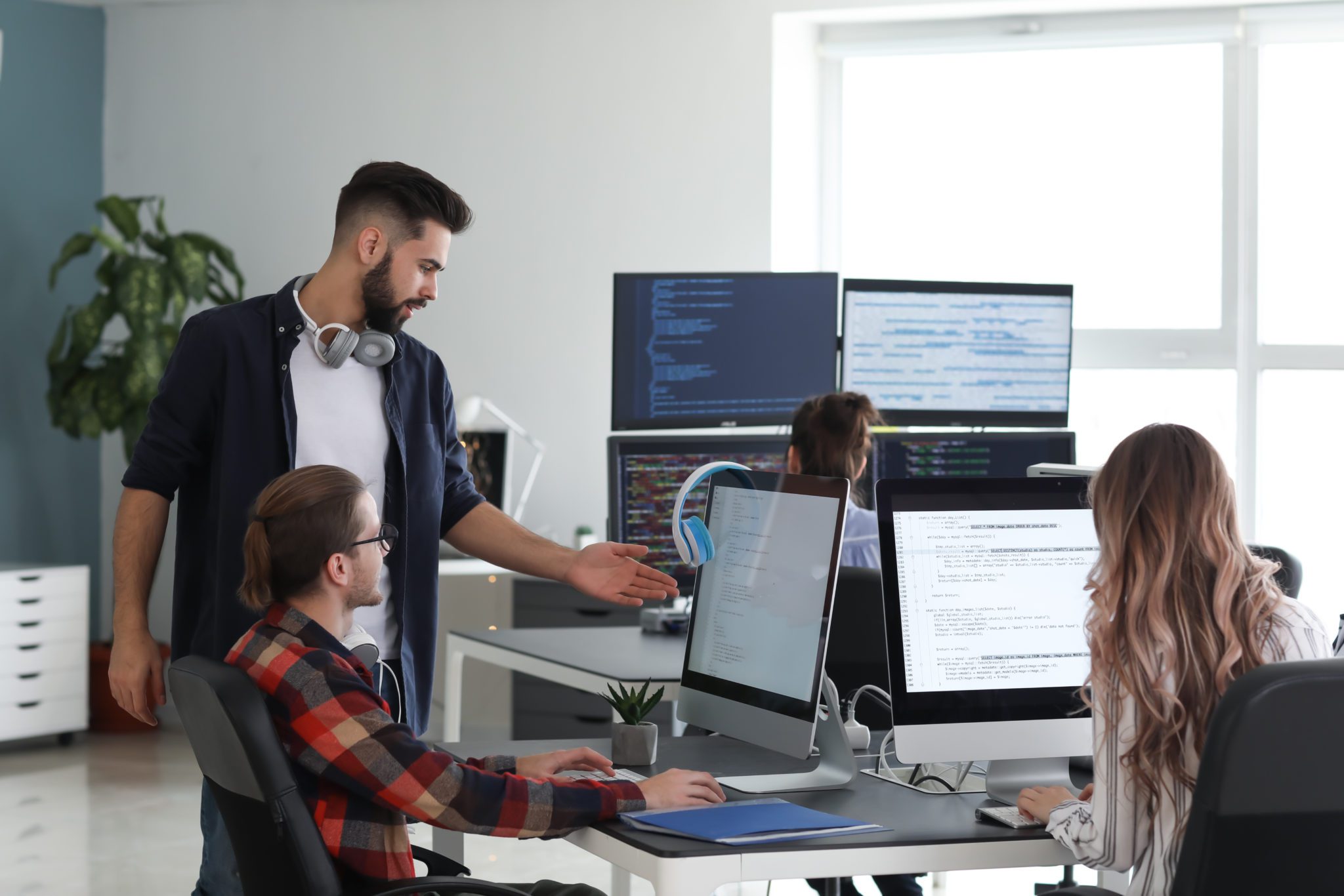 What Is IT Company Payroll Funding?
Payroll Financing struggles keep IT business owners up at night stressing over the lack of working capital. Your bank account is low, your customers are not paying for another 30-days, and your employees are expecting payroll. The financial stress on entrepreneurs and small businesses is tremendous.
Struggles to keep up with payroll financing are common ground for the 557,000 US businesses in the Information Technology (IT) industry. By 2030 the IT Industry workforce is expected to grow 13%, meaning the payroll funding struggles will just increase. Payroll Funding is a quick process where an IT Company does not worry about the long funding process like traditional financing.
Bankers Factoring removes the cash flow burden for business owners and unleashes consistent working capital into your IT Company. Learn how Payroll Financing helps resolve cash flow issues.
What Is IT Company Payroll Funding?
Payroll Financing is the process of selling your accounts receivable (AR) for immediate cash funding. Payroll Financing is known as invoice factoring, a form of business financing to help businesses make payroll before collecting receivables.
When your Payroll Funding application is approved, we provide Same Day Funding. The initial cash advance is up to 93% of the total AR value. Once your customer pays the open invoice, we rebate the remaining available balance, less our small factoring fee.
Payroll Funding or AR Factoring Financing puts cash in the business owner's hands on the same day as approval. We provide IT Company Payroll Financing so entrepreneurs can achieve their growth goals.
Does Your IT Company Have a Payroll Financing Problem?
Startups and small businesses have difficulty meeting payroll, especially weekly cycles. Cash flow problems exist for businesses lacking adequate cash reserves. A common cause of cash flow issues is extending credit terms to clients when your company lacks the capital.
Cash flow gaps happen when you wait over 30-days for payment from your customers while needing two periods of payroll funding. Traditional financing, such as bank loans, is difficult for startups and small businesses to obtain. Typically their balance sheets lack assets, and the company lacks an operating history to acquire new lines of credit.
Payroll Funding helps your IT Company when it does not have the credit capacity to pay your employees.
Visit our previous article to learn more about "Small Business Payroll Financing."
How Payroll Funding Works
Payroll Financing is a quick process for an IT Company seeking working capital to meet weekly and bi-weekly employee payroll. Unlike traditional financing, where the funding process takes months, payroll funding takes place in two transactions:
Initial Cash Advance: direct deposit into your checking account up to 93% of your total AR value being sold
Discount or Rebate: the second and final cash advance of the open AR balance less our factoring fee
The process of Payroll Funding is the same as a typical invoice factoring agreement or transaction. The first part of receiving payroll funding for your IT Company is to have open ARs that you can sell today for cash. If your contractors or employees require weekly or bi-weekly payroll, sell your open invoices to Bankers Factoring for Same Day Invoice Factoring.
To learn more about the payroll funding process, visit our previous article, "How Payroll Funding Works."
What is The Approval and Qualification Process?
Begin the funding process by completing the Funding Application and submitting the required documentation. We need verification of your invoices and an A/R aging summary, among other documents, to approve your payroll funding application.
The main criteria for invoice factoring qualification for payroll funding include:
Customers with creditworthiness
No Liens against accounts receivables. Learn more about Lien Subordination.
More than one invoice to sell Bankers Factoring. This is called selective factoring.
The steps for invoice factoring or payroll funding approval include:
Submit an online application with supporting documentation. Visit our previous article, "8 Requirements for Invoice Factoring," to learn more.
Bankers Factoring conducts due diligence.
Bankers Factoring approves your funding application and deposits up to 93% of the total invoice value the same day.
How Much Does Payroll Funding Cost?
Payroll financing costs vary depending on the structure of your invoice factoring agreements. The main factors contributing to your factoring rate include your customer risk level and the overall funding request size. Bankers Factoring Payroll Funding costs start at .75% per 30 days depending on the deal.
An advantage with Bankers Factoring is that our AR insurance is provided to our clients. We provide Non-Recourse Invoice Factoring, which protects our clients from bad debt after selling their invoices. Our payroll financing program covers client cash flow and overall financial position.
Bankers Factoring offers Tiered Pricing for Startups where we reward growing IT Businesses for Payroll Financing. As your customer list grows, so do your open invoices and line of funding with Bankers Factoring.
Is Payroll Financing Right for Your IT Business?
If you answer yes to any of the following questions, your IT Company needs payroll financing today.
Does trading your invoices for cash today cover your payroll?
Do you consistently struggle to manage payroll funding?
Do you need money for sales, marketing, and development plans?
Have you been denied bank loans?
Do your customers pay on NET30, NET60, or NET90 credit terms?
An IT Company in a financially distressed scenario can regain financial control with payroll financing. Cash crunches due to unforeseen factors such as natural disasters or pandemics. Regardless of your cash flow constraints, Invoice Factoring helps your IT Company with Payroll Financing services.
Advantages of IT Company Payroll Financing with Bankers Factoring
IT Company Payroll Financing with Bankers Factoring provides the added value of additional resources to our clients. Included in our factoring rates are AR Insurance and outsourced A/R Management. We help small businesses with payroll funding to sustain consistent cash flow and improve operations.
Access to unlimited working capital
We take on the credit risk
No hidden fees
24/7 online reporting
Easy approval process
Same Day Cash Funding
Online Funding Application