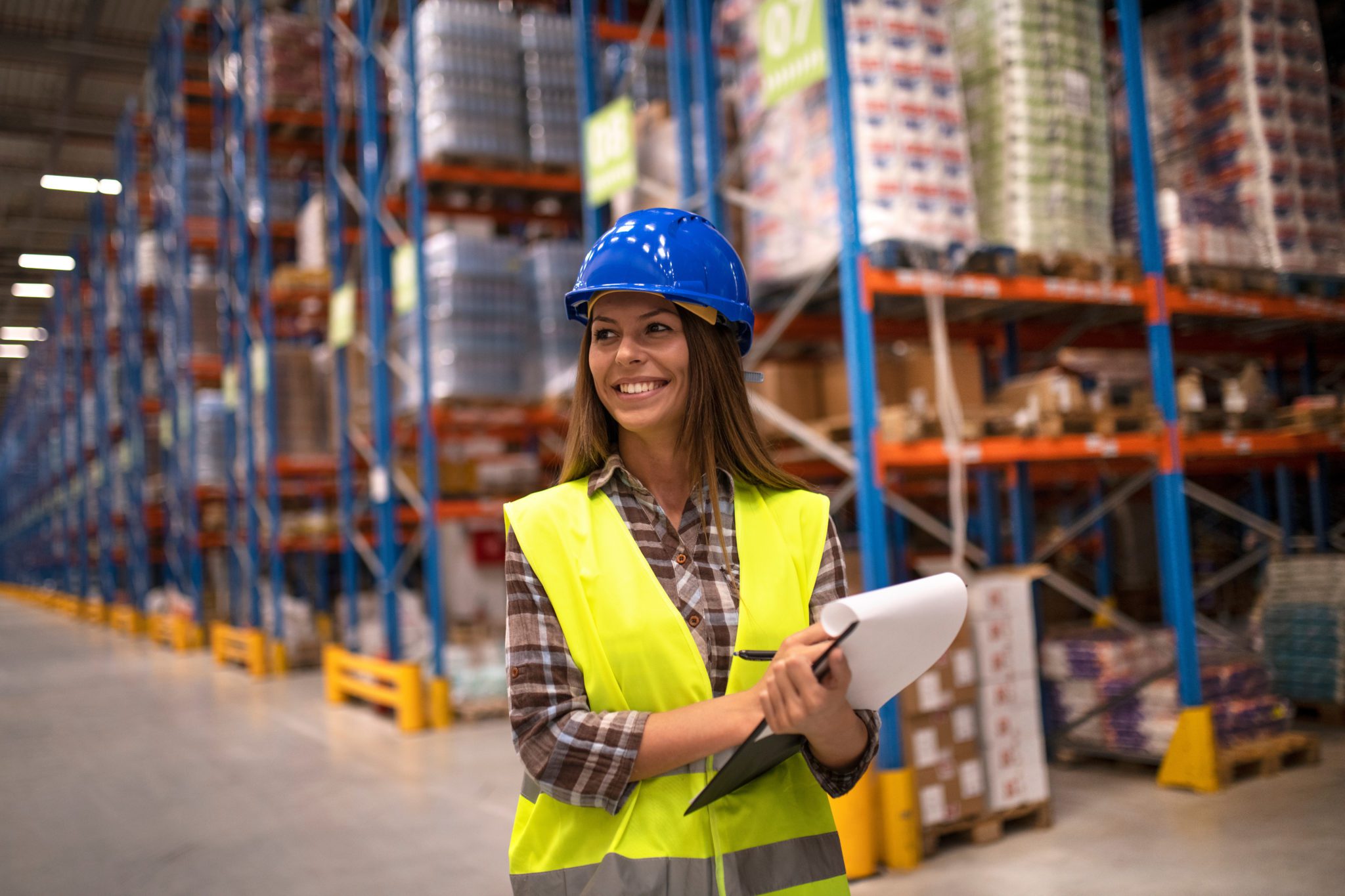 Wholesaler Payroll Financing from Bankers Factoring
Financing for Goods and Payroll for Importers and Wholesalers
Is your startup import company struggling with heavy cash requirements for purchases? Are you required to pay in full before the shipment of your goods? Is your big box wholesale company struggling with cash flow due to extended payment periods? Is it difficult to meet your bi-weekly payroll?
Payroll Funding for Wholesale Suppliers to Walmart, Dollar General, Sam's Club, Bass Pro Shop, and other big-box retailers is available from Bankers Factoring. Invoice factoring eliminates the strain of using costly Merchant Cash Advances (MCAs) for payroll funding.
Big Box Retail Vendors have difficulty keeping up with the working capital demands of their business. As a result, many startups rely on importing to achieve lower costs. However, they lack the credit capacity to fund these operations.
Bankers Factoring provides payroll funding through non-recourse invoice factoring and PO Funding, eliminating cash gaps for business owners. But we are more than a traditional factoring firm. We also work with big-box retail vendors in all industries.
Keep reading to learn more about Big Box Retail – Wholesalers, Vendors, E-Commerce, and Suppliers payroll funding.
What is payroll funding?
Payroll funding is a line of financing available by selling your accounts receivables (open invoices) to Bankers Factoring in exchange for immediate cash funding. Payroll funding is also called invoice factoring or accounts receivable (A/R) factoring.
By selling your open invoices, your business no longer waits for the 30, 60, or 90-day credit terms. In fact, our clients receive same-day funding after approval, up to 93% of the invoice value. Eliminate costly high-interest payroll financing with payroll funding.
How do big box wholesalers obtain payroll funding?
Securing payroll funding is straightforward, especially compared to traditional financing such as bank loans. Additionally, Big Box Retail Vendors benefit from the quick invoice factoring process, which provides working capital for payroll and staffing.
Four Steps of Payroll Funding Transaction:
The big-box vendor delivers and completes work to its customer (account debtor) and generates an invoice for future payment.
The client sells Bankers Factoring its unpaid or open invoices (A/Rs)
Bankers Factoring provides up to 93% cash advance the same day as approval.
Upon payment from your client, the account debtor, Bankers Factoring sends you the factoring rebate (the remaining invoice balance), less our factoring fees.
Visit our "Payroll Funding Guide" to learn more.
Why do wholesalers' payroll finance sales to big-box retailers?
Big Box Wholesalers compete on their goods' timeliness, quality, and quantity while maintaining profitable costs. Many big-box vendors are importer wholesalers who require upfront payment on merchandise, the journey to your customer's door, and then the 90-day or longer wait for payment. During this time (the operating cycle), business owners are required to meet payroll still but have no cash reserves.
Our clients no longer worry about missing payroll or quarterly employment taxes with same-day payroll funding. Contact our team of owner-employees today to get your application started.
Your business can access unlimited working capital by selling your open invoices today. Payroll funding helps big-box retailers have more consistent cash flows and pay their employees on time. Paying employees on time can help improve retention for big-box suppliers.
Benefits of payroll funding for big-box retailers:
How much does payroll funding for wholesalers cost?
As part of Bankers Factoring Without Recourse Funding, you get an easy-to-understand factor fee, no hidden fees, and unlimited working capital reflected in our non-recourse factoring agreement.
Bankers Factoring offers competitive rates starting at .75%, depending on the size and scope of your big-box vendor factoring agreement. When considering your factoring rate, we assess the creditworthiness of your big box customers, also called the account debtor.
Companies experiencing growth or rapidly growing from offering extended credit terms benefit from our tiered pricing structure. We provide startups with access to unlimited working capital, rewarding entrepreneurs for new sales.
What are the qualifications for big-box vendor payroll funding?
The general application and approval process for payroll funding is more efficient for big-box suppliers in a bind for cash. The main requirement for payroll funding are good invoices for delivered and completed goods or services to a commercial customer, such as Walmart or Bass Pro Shops.
When financing a client, Bankers Factoring must analyze each client and its customer (account debtor) information to assess risk. This process is called invoice factoring due diligence, and some of our top criteria include:
To expedite your application approval time, have the following 8 requirements for payroll funding ready:
A completed factoring application
An accounts receivable aging report
A copy of your Articles of Incorporation
Invoices to factor with confirming delivery of service or product information
Credit-worthy clients (we will check on their credit for you)
A business bank account
A tax ID number
A form of personal identification
Big Box Vendor Payroll Funding With Bankers Factoring
If your startup company is doing business with major retailers, we customize a payroll funding program that fits your business. At Bankers Factoring, we understand how quickly your big box distribution business needs payroll funding. We are experts in the wholesale and import business model. When working with us, we provide other forms of financing, such as PO Trade Financing.
Our team adds value to business by putting time back into your operations. Here is how Bankers makes the difference:
Ready for the owner-employees of Bankers Factoring to fund your import or wholesale company? Call 866-598-4295 or go to Bankers-Factoring-Application.