Women Owned Business Funding through Invoice Financing and PO Funding
Invoice Factoring for Women-Owned Companies and Women Entrepreneurs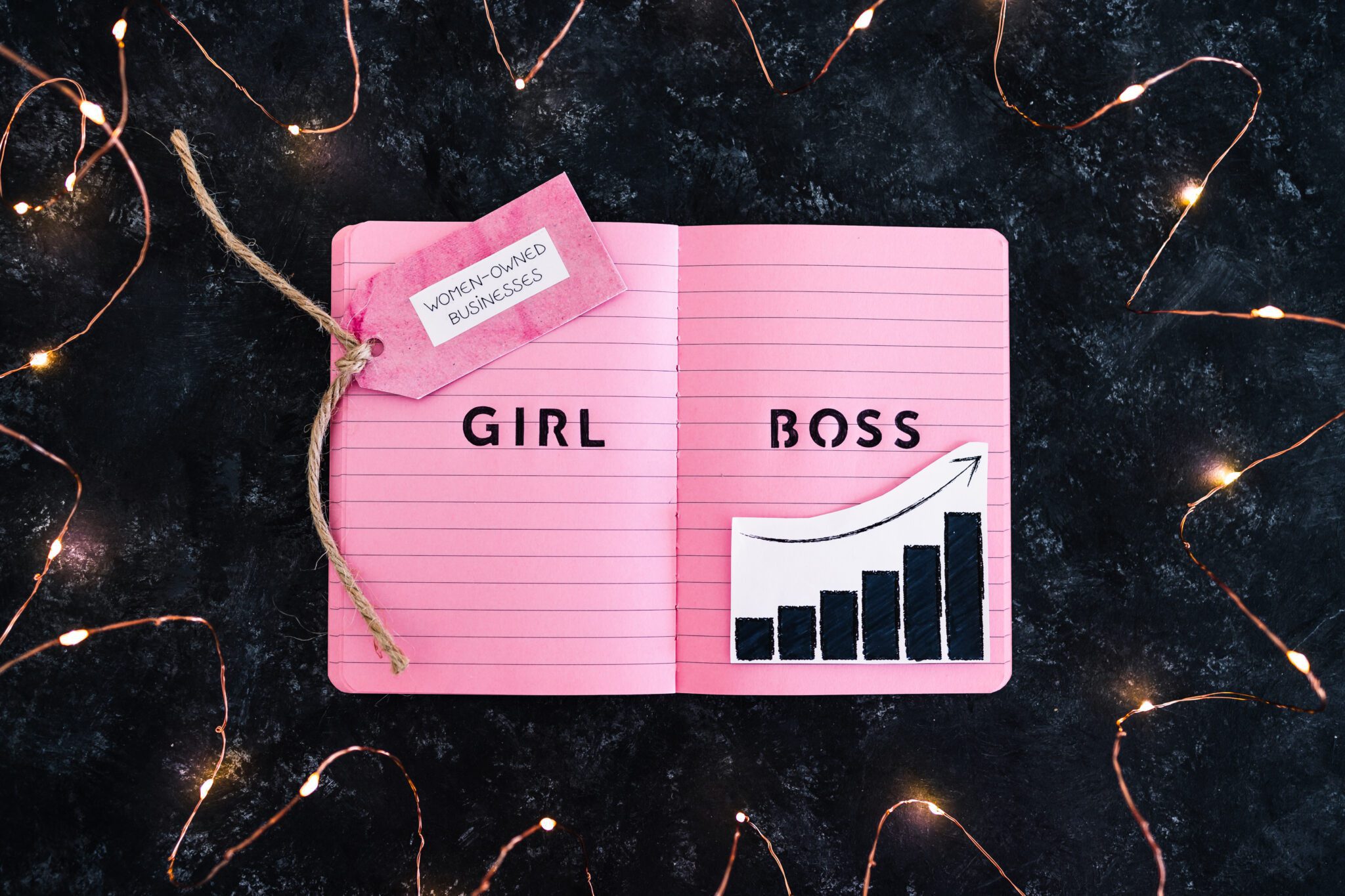 Women-Owned Business Funding
Woman-Owned Business Enterprise (WBE) is a company owned, operated, and controlled by at least 51% of one or more females. Female entrepreneurs require the same access to working capital as other businesses. However, cash flow struggles derail organizations and send them on the fast track to shut down. In addition, 50% of female-owned companies fail within five years many because of cash flow issues and no available capital loans.
If you sell on terms, learn how to avoid failure with non-recourse invoice factoring specifically designed for women business owners. Small business loans for women, government grants, credit unions, microloans for women-owned small businesses, small business administration (SBA 7a) programs, business training, and small business grants for women exist, but they don't give women-owned small businesses enough working capital, and the repayment terms can be onerous on MCA-type business loans for women.
You can also read how the perception of invoice financing is changing for entrepreneurs. Bankers Factoring doesn't offer business grants for women; however, we have low-cost programs to fund your B2B and B2G sales as part of our Inclusive Procurement AR factoring.
Immigrant-owned women entrepreneurs can read our article on women-owned small business funding for non-US citizens to fund federal contracts. We want your women's business to quickly get to a good place with the monies to fund contracts from both the private sector and federal agencies.
Alternative Funding Source for WBE
Most WBEs need to be aware of funding sources other than bank loans, traditional lines of credit, or giving up equity to finance operations. Factor companies, or invoices factoring, is a simple financial tool that lets businesses sell unpaid invoices for immediate working capital. Underserved businesses, such as women-owned companies, need access to commercial financing, a line of credit, or small business loans for women, which are even tougher to acquire with the Federal Reserve interest rate hikes.
Keep reading our article How to Finance Your Business Without Giving Up Equity which is very applicable to women-owned small businesses needing small business loans.
Bankers Factoring is proud to be one of the leading factoring providers in the United States. We have provided factoring finance for women-owned businesses for over 30 years. We continue to serve this growing population of female entrepreneurs and business owners today. Our clients range from startups looking to grow their businesses to established small companies seeking additional capital for payroll and inventory purposes. We have clients who are members of the National Women's Business Council and look to us for business education and funding after a minority business development agency referral.
Please read how to obtain financing after a business loan denial.
Women in Business: A Growing Population
Women are starting businesses at a faster rate than men, but a working capital loan or business line of credit is harder to get.
Women are likelier to start businesses in fields that men, such as the technology and engineering sectors, have traditionally dominated. They are also more likely to take over family businesses or start new ones from scratch.
Women are a huge untapped market for small business factoring financing. While women only account for roughly 30% of small business owners, they start businesses faster than men.
Because there are expectations of women playing the role of primary caretaker when it comes time for children or aging parents, they may need help running their growing or established businesses while taking on these responsibilities at home—that is where factoring can come into play.
Women owned small businesses and Latino-owned businesses make up Bankers Factoring's largest growth area.
Women entrepreneurs who seek investor financing have a low success rate, even at high interest rates.
Women-owned business financing is difficult to obtain versus other small business loan types and financing options.
SBA 7a business loans only give 10% against outstanding accounts receivables and put more value into real estate.
Women entrepreneurs can't qualify for enough small business loans to meet their working capital needs.
Contracting opportunities cannot be captured because of cash flow problems and no business loan prospects.
Factoring for Women-Owned Small Businesses
Women-owned businesses multiply daily with limited options for fast, flexible, and reliable funding options and small business loans. Factoring for WBE allows you to get cash advances by selling your invoices to the best factoring company. The process of factoring is straightforward:
Render goods or services to your customers.
Complete an online encrypted funding application.
Invoice factoring is cheaper than interest rates associated with swiping a business credit card.
Sell your unpaid invoices upon approval.
Cash flow to make payments for equipment loans.
Funding without a business plan.
Go after federal contracts with our letter of comfort.
Receive an initial cash advance of up to 93% within three to five days of your application.
Receive a final cash advance (discount or rebate) once your customer pays the invoices in full.
WBE factoring helps inject cash into your business for payroll funding, overhead expenses, and other operation costs. Bankers Factoring provides a fast-funding process, unlike conventional financial institutions. The costs of invoice factoring start from .9% to 1.6% per 30 days, whereas variable interest rate loans or lines of credit can be significantly higher. Even the playing field in the business world with invoice factoring from Bankers versus being turned down for numerous business loans for women.
Relate article: Business Financing for Minority-Owned Companies by women owned businesses.
Why do female entrepreneurs need access to capital? Small business innovation research shows that:
In 2021, 49% of startups were female-owned companies.
With a wide gender gap, only 27% of women startups receive funding.
Small business loans for women have a high turndown rate at banks.
Federal grants and grant money is available, but seldom enough.
Female-owned businesses are being created at a higher rate than male-owned businesses
73% of female entrepreneurs have experienced struggles securing funding.
Online lenders (merchant cash advances) business financing can be at a cost of 100-300% interest!
We are not credit score driven unlike a bank business loan or SBA loans.
Government agencies grant funding is not enough working capital for businesses owned by women.
Venture capital funding is typically not applicable to a women business owner.
US-based WBE generates nearly $2 trillion in annual revenue.
WBEs need both a short term and a long term working capital solution.
We also have funding programs for veteran and minority-owned businesses and get referred much business from minority business centers when business grants are exhausted because of growth.
Access to Capital for Female Entrepreneurs and Women in Business
The world of business is still overwhelmingly male-dominated. Women-owned companies are consistently underrepresented in traditional capital markets, meaning they need help getting the financial support they need. However, there is good news: women entrepreneurs and female business owners can be more successful than their male counterparts. Access to capital is critical for any business, especially women business owners.
According to Forbes, 40% of women are the primary breadwinner in their households. Female-led startups have access to unlimited working capital with invoice funding services at Bankers Factoring.
Related article: Factor Financing for Minority-Owned Companies and your legally registered business.
How to become a certified Women-Owned Company?
There are two main distinctions in women-owned companies: Women-Owned Business Enterprise (WBE) and Women-Owned Small Business (WOSB).
The Women's Business Enterprise National Council (WBENC) administers the WBE certification. WBENC is a private third party that certifies women-owned businesses on behalf of U.S. corporations or WBE certification through city, county, or state programs.
WOSB certification, on the other hand, is administered through the Small Business Administration (SBA). It is a program to protect specific federal government contracts for female-owned companies. Contracts through WOSB and SBA are considered "set aside" and reserved for registered WOSB. If you have an SBA loan, we can help with our experience in subordinating SBA loans so you can still use invoice factoring.
Also read, how does a factoring company work?
WOSB Factoring Services
Government Factoring is an exclusive funding program for active WOSB that must access working capital immediately. WOSB contracts are very lucrative for your business but require extended payment terms. Sometimes you may wait up to 90 days to receive payment on open invoices.
Bankers Factoring and our government factoring program help underserved businesses acquire more contracts, make payments on time, and grow their WBE. Read our Government Contract Factoring Guide to learn more.
WBE and WOSB factoring is an effective and flexible funding source for women-owned businesses. We have provided business factoring finance for women-owned businesses for over 30 years, enabling them to scale up their operations, create more jobs, and carry out their business mission.
We also have special funding programs for veteran and minority-owned businesses and female entrepreneurs.
Sources: Fundera, Inc File, Fool
Bankers Factoring WBE and WOSB Factoring Services
Stop the cash flow struggles and financial stress with Bankers Factoring VOSB, WBE, and WOSB Factoring services. We remove the burden of funding your business by buying unpaid invoices and cash-advancing funds without you taking on debt or giving up equity in your company. We want to help grow women-owned firms without you worrying about a minimum credit score. A same-day wire from Bankers is faster than a check from the FedEx office.
You can read our guide to funding your business with accounts receivable financing. We have even funded women-owned businesses for the small business technology transfer.
Women-Owned Business Financing through Invoice Factoring
We understand how important it is for women entrepreneurs to find ways to access capital and grow their businesses. If you are looking for women-owned business funding or small business financing, please contact us today to get the financial resources you need to grow your company. Over 40% of our funding clients are self-employed, female-owned small businesses that had a great business idea and grow beyond their small business grant. Unlike angel investors, we don't want ownership in your women entrepreneurs' company.
Please read about business factoring for more information versus a small business loan for women business owners and for profit businesses.
And non-recourse factoring is about the same factor rate cost as swiping your business credit cards. Nonprofit organizations and small business development centers even send us their clients when they need small business financing as part of their business plan.
Ready for the owner-employees of Bankers Factoring to grow your business with our award-winning receivable factor financing, including bad debt protection? Use our fast online factoring application or call 866-598-4295.