Is Business Factoring a Loan?
What is a Business Factoring Company?
Example Business Factoring Company Transaction and Factoring Process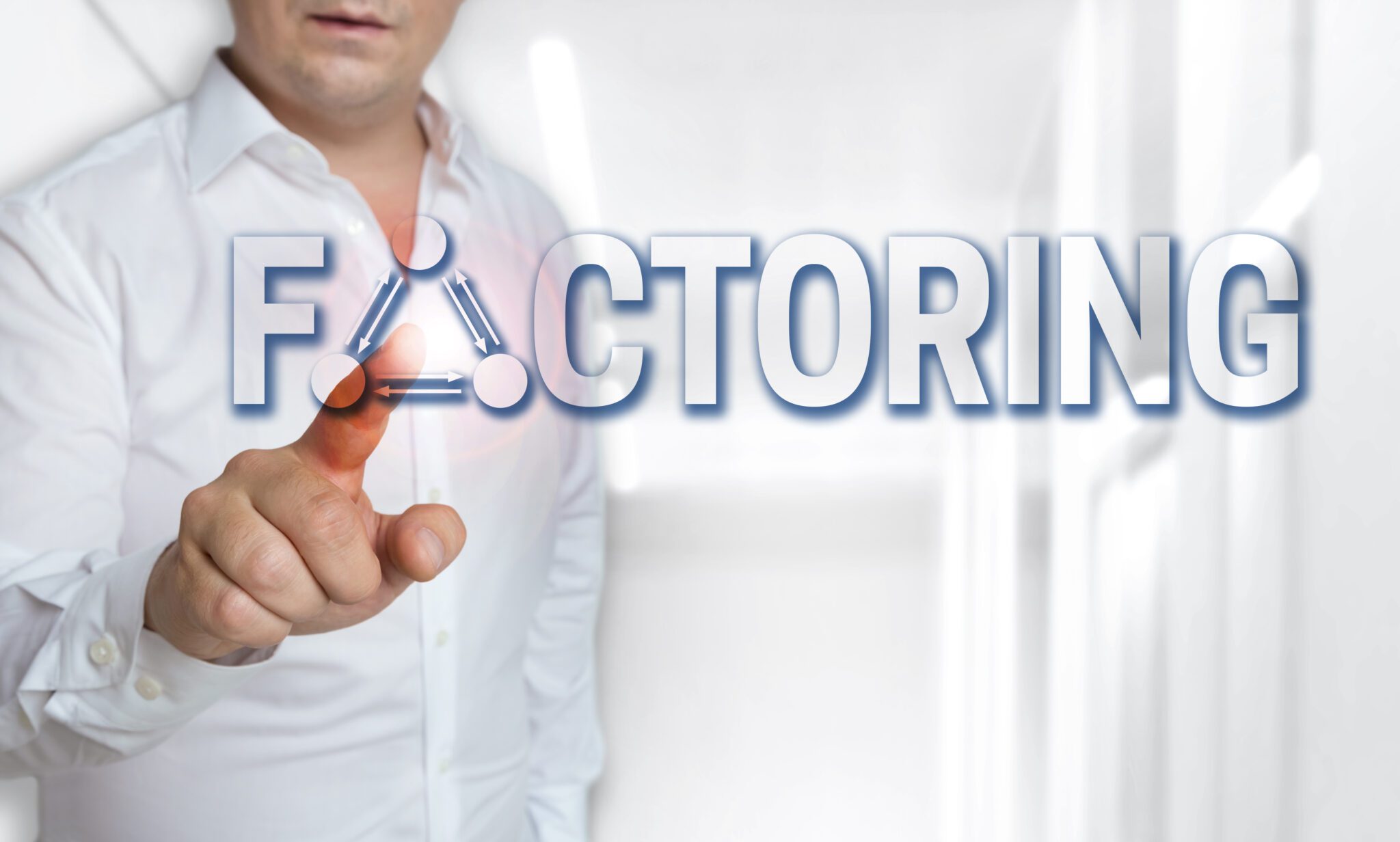 What do entrepreneurs, startups, and growing businesses do when they're having trouble meeting payroll and keeping working capital flowing? Stress about cash flow plagues many, causing sleepless nights and endless pressure.
Luckily, there is a solution to these problems. If you have solid invoices 30 to 90 days old, business factoring from an invoice factoring company using your accounts receivable with Bankers Factoring (Bankers).
You can also read our article about business factor financing for small business on how invoice factoring companies work.
How Do Business Factoring Services Work?
Waiting 30 days to 90 days for payments from customers can hurt a business that needs cash flow now. By selling invoices to a factor financing company like Bankers, businesses can create fast and safe working capital where they otherwise would not be able. After businesses sell their invoices to a business factor, the factor will provide the business with a cash advance within a remarkably short turnaround.
When working with Bankers Factoring, we are able to provide same-day funding after your account is set up. Bankers handles the invoice verification and collects the payment directly from your business's client. After the invoice is fully paid, Bankers issues you your earned factoring reserve every week versus many factoring companies who hold your earned reserve.
This process allows businesses to grow and thrive, and to reach their full potential without financial problems holding them back. Working with Bankers Factoring, we will guide you through credit, cash flow, and working capital issues with growth. These are some of many reasons why we have been named one of the best factoring companies for two years in a row.
Read our invoice factoring FAQ for more information.
Is Business Factoring a Loan?
Unlike a line of credit from the bank, business factoring or invoice factoring is the sale of your invoices to a factoring company like Bankers Factoring. With Bankers, the sale of your invoices is on a non-recourse basis which means we take the credit risk. If you have an SBA loan, we can still probably help as we have had the SBA lender subordinate to us in the past.
Also, business factoring services is not dilutive of your equity or business capital. You are selling your outstanding invoices at a slight discount fee to receive immediate working capital. And Factoring is much cheaper than merchant cash advances or MCA loans.
Is Business Factoring Safe?
Yes. In fact, it is one of the safest ways a business can gain quick access to funds and generate a sustainable flow of funds. When working with a factoring company like Bankers Factoring, you secure same-day funds for your business without the risk of credit loss and waiting 30-90 days. You also stay debt free by avoiding bank loans and diluting your ownership by not giving up equity.
The best invoice factoring companies will take on your credit risk when dealing with your customers, and Bankers Factoring is a non-recourse factoring company. These types of companies that provide bad debt protection are called non-recourse factoring companies. If your client files for bankruptcy or goes insolvent, Bankers Factoring will absorb that risk.
When working with Bankers Factoring, we care as much about your business as you do, and work closely with you to create the best possible outcome for your business. Find out more about why you should choose Bankers Factoring.
What's the Difference Between Bank Loans and Business Factoring?
More businesses are deciding to pursue business factoring services instead of traditional bank loans. But why is this a better solution?
Why Bankers as Your Business Factoring Company
No Debt Acquired. Repayment terms are based on your customer's credit rating.
Time in business doesn't matter. We are start-up friendly.
Factoring contract that is fair and easy to understand.
Funding throughout the United States from Honolulu to New York.
Cash is Advanced Up Front- Up to 93% against the invoice value.
Receive a high percentage of the invoice based on your client's credit score.
Online business factoring reporting with a direct interface to your accounting software.
Not balance sheet driven like traditional bank loans. Low discount rates and fast funding speeds.
Same-day wire into your business bank account with a low factor fee.
Special freight factoring services for trucking companies.
Most small business loans are turned down- Banks only want real estate as collateral.
Factoring rates are like swiping a business credit card. Costs less than credit card interest rate.
Not personal credit score driven- based on your customers' credit scores.
Business Factoring is both a short-term and long-term liquidity answer.
Flexibility in Terms- one of the better lending options for small businesses.
Accessible 24-hour Approval with minimum qualification requirements.
Fast Funding using your outstanding invoices to meet your cash flow needs.
You can also read invoice factoring versus a bank A/R line of credit.
Bank Loan Turndown Help
When dealing with a traditional bank loan, businesses acquire daunting debt and now have the extra stress of a strict timeline to pay back the money. Worrying about the bank can hurt your operation. Bank loans also can often take months to get approved, and when dealing with factor invoice financing, the factor pays the cash advance of 80-93% with a discount for your invoices upfront, and you have immediate access to the cash you need. 
Many times, Bankers Factoring and banks will work together to help their mutual client. Traditional banks want the depository relationship, while Bankers Factoring want your business factoring relationship. Bank loans also often have hard-set limits on how much you can borrow that cannot change, but factor financing companies will work with your company and adjust the terms based on the most current state of your business.
Many small and medium businesses or contractors have trouble getting approved for business loans, especially those with less-than-desirable credit or who are just starting up. Small businesses have an extremely high turndown rate when it comes to a line of credit from a bank or credit union. We work with lenders when a small business loan is not available or doesn't offer enough funds. Banks send us much of our business unlike other invoice factoring companies.
Please read our article on how to obtain financing after your business loan is denied.
Non-Recourse Company Factoring
When working with factoring, the client who bought the businesses' credit is checked, and not the businesses selling the product themselves. This opens the door for those under this demographic to have access to working capital when they otherwise would not be able to access a bank loan.
A bank loan is risky and challenging for businesses to manage. They require a personal guarantee and put businesses and their personal livelihood at risk. Invoice factoring is a much better route to take. When an expert factoring company becomes your financial partner, they assume the risk and help manage the process of dealing with the cash and the transaction.
The factoring financing option is advantageous for businesses that can benefit from Bankers non-recourse business factoring versus most factoring companies who only offer recourse factoring at the same cost as swiping your business credit cards. This is another reason we were named the best invoice factoring company. Small businesses will enjoy the high advance rate and credit protection of our business factoring service.
What Factor Fees are Associated with Business Invoice Factoring?
Fees associated with factoring vary among factoring companies. When working with Bankers Factoring, our advance rates are top of the game, running from 80-93%. Once we receive the payment on your invoices from your client, we will provide you with the remaining balance, minus a fee of 0.9-1.9% per 30 days.
For example, if the invoice you sell us is $10,000, and we issue you an 85% cash advance of the invoice amount with a 1.6% advance fee, you will receive $8,500 in funding. Once the payment from the client is received, you will receive the balance of $1,500 minus $160 (1.6%) if paid in 30 days.
Don't wait 30-90 days to receive the working capital that you need when the customer pays. Turn unpaid invoices into fast and safe liquidity. Let Bankers wait for your clients to pay their invoices. Realize the value of your invoices months sooner with our accounts receivable financing and invoice factoring service, with low factoring company charges.
We also have special programs for trucking companies, freight brokers, and owner-operators with fuel cards, a fuel discount program, and truck insurance from the best factoring company.
You can also read invoice financing for small business from one of the award-winning factoring companies of 2023. We take pride in the senior editor at Factoring Club naming us of the best factoring companies in both 2022 and 2023 with our low factoring fees.
What Industries Are Invoice Factoring Perfect For?
Invoice factoring caters to many industries, and there are many types of businesses that regularly utilize invoice factoring from Bankers best factoring services with low factoring companies charge.
Cable & Telecom
Floral importers
Food & Beverage
Government
Manufacturing
Medical staffing
Oil & Gas
Payroll & Staffing
Tech Company
Trucking, transportation companies, and freight factoring with fuel discounts
Wholesalers & Importer
Wine & Spirits
If your business is in any of these industries, business factoring from Bankers is a viable option for you to keep cash flowing through your company. Let us fund and manage your invoice payments with invoice factoring.
Factoring for Businesses is only a few Minutes Away.
Complete the Bankers-Online-Factoring-Application in 7 minutes to get working capital from Bankers Factoring, one of the best PO financing companies and A/R factoring companies. A bank business loan turndown is not the end. Let Bankers meet your working capital needs by using your accounts receivable to open a factoring line of credit. Enjoy a low factoring fee, our family atmosphere, and great customer service from your dedicated account executive at one of the few award-winning invoice factoring companies.
Turn unpaid invoices into working capital today with Bankers Factoring invoice factoring services and easy application process. Enjoy our high advance rate versus waiting for customers to pay with an "A" rated invoice financing company.
Ready for the owner-employees of Bankers Factoring to grow your business with our award-winning receivable factor financing, including bad debt protection? Use our fast online factoring application or call 866-598-4295.