Company Trouble Making Payroll? Payroll Funding with Receivable Factoring.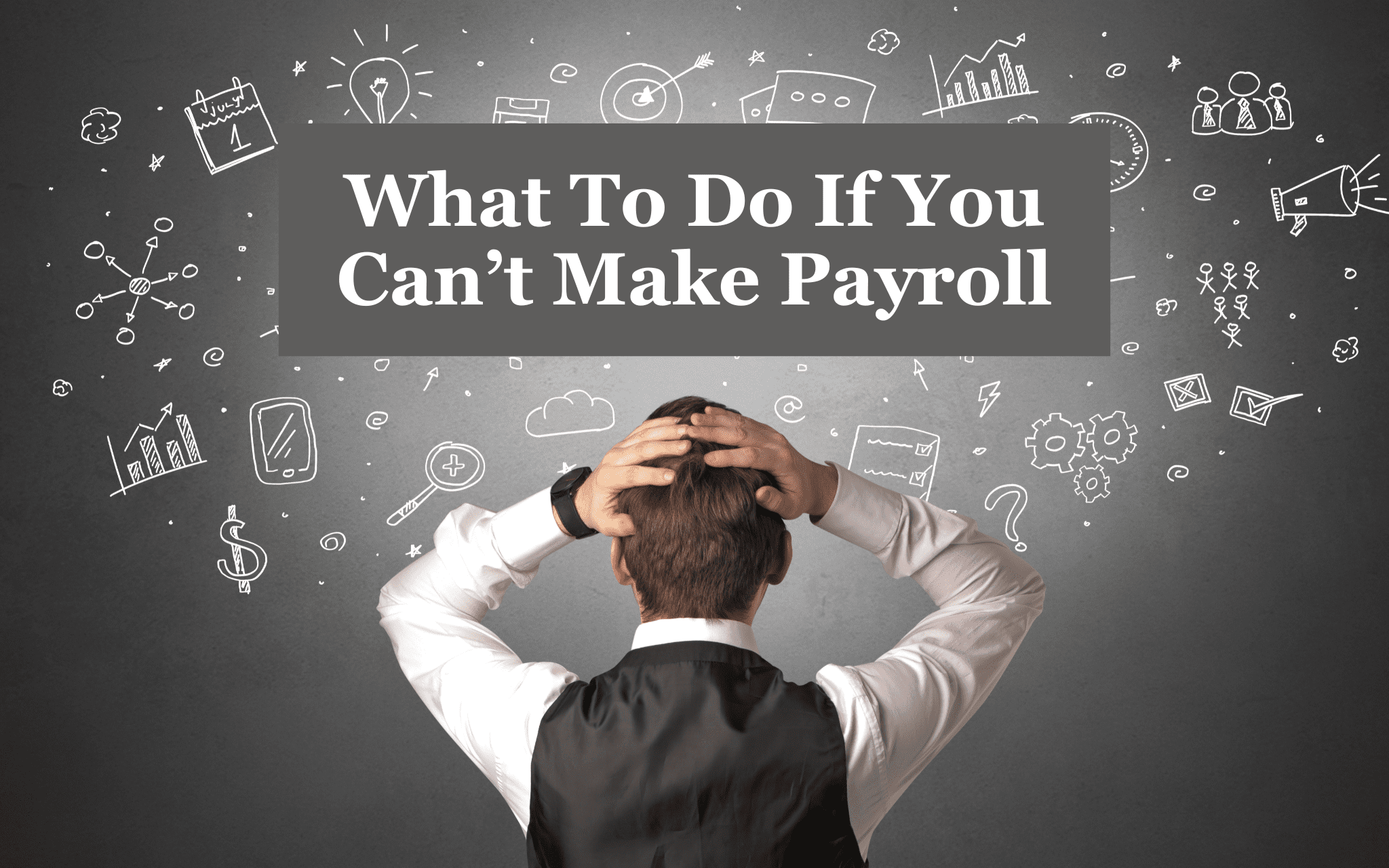 How To Successfully Make Payroll with Invoice Factoring
Little to nothing is more essential to the success of a business than its employees. When unpaid invoices are stacking up, and you find your cash flow tied up, this can prove serious problems for making payroll. Paying employees on time and in full is crucial to continuing a healthy relationship between business and employees.
Employees rely on payment from their employers to maintain their financial health, and not paying employees can result in financial and legal consequences, leaving employee retention at a low and disrupting your business operations.
As a business owner, if your business is not yet bankable and business loans are not available, how can you get a line of credit for payroll processing? That is where payroll factoring is available if you have accounts receivable to fund against.
But, when payroll is looming, and you are unsure if you can meet it, rest assured this is not the end of the line for you. We can help you make payroll with payroll factoring. There are ways you can predict these issues to stop them in their tracks, and when it comes to access to cash flow now rather than later, small business payroll and invoice factoring can provide the solution you are looking for.
Learn about how factoring companies buy accounts receivable.
How Can You Predict Payroll Issues?
Ideally, you are going to want to be able to watch the financial health of your business and catch these problems before they happen. There are a few ways you can predict potential payroll issues.
While keeping tabs on your bank account and its balance, there are tools you can use to make this easier. One instance of this could be setting up reminders for upcoming bills to ensure that you are able to have the funds to keep these bills comfortably covered.
Use financial metrics and equations
When you are examining your cash flow, there are financial equations available to use to obtain the most accurate results and measure how quickly or slowly you are able to access the cash flow you need. Your accountant may be able to assist with these equations.
Also, read a collection agency versus a factoring company.
Another method is to predict your upcoming cash flow by measuring your prior history and comparing this to projected sales and expenses. This can catch changes in cash flow before they come, allowing you to be prepared.
Also, learn about combining purchase order financing and invoice factoring.
What Is Invoice Factoring?
One of the best tools you can use to combat issues with meeting payroll is invoice factoring. So, how does invoice factoring work to reduce your cash shortage and have the working capital to run payroll?
Once your business has completed a sale and your customer is satisfied with the products or services you have provided, an invoice is now generated for your customer to pay. Many times, this invoice is on 30-90 day payment terms, restricting your cash flow and creating problems with tied-up cash. Invoice factoring helps you un-tie this needed cash and turn it into active working capital by purchasing your invoices from you and providing an 80-93% cash advance.
Understand more about how invoice factoring works.
After an invoice factoring company such as Bankers Factoring has purchased your invoices and provided the cash advance, we will now handle the rest of the transaction and collect the payment from your customer ourselves. After we collect this payment, we will issue the rest of the reserves to you minus a small factoring fee.
You will no longer have to be stuck waiting for your payment: this process is quick, simple, and more accessible than traditional funding options. And funding can be aligned with your pay period, be it weekly or bi-weekly. Creating payroll and payroll taxes will no longer come with a feeling of dread.
Understand why my customers send payment to the factoring company.
How Invoice Factoring Can Help You Meet Payroll.
Many worries about making payroll come from being stuck on 30 to 90-day payment terms, waiting for your customers to finally pay their invoice so that you can pay your hard-working employees.
Invoice factoring addresses and remedies this issue, completely eliminating this wait: with Bankers Factoring, we are able to provide a quick turnaround of same-day funding after our easy and straightforward approval. Payroll factoring is both a short-term and a long-term payroll funding solution.
Learn about how to talk to your customers about factoring.
After being funded by invoice factoring, you are now free to cover your payroll costs with ease and leave behind the headache of slow-paying customers. With this now-unlocked cash flow and access to working capital, and your payroll able to be covered, you are free to also use this funding to cover any other necessary expenses, like equipment, materials, employee training, insurance, taxes, and more. There is no limit to how this funding can be used.
Understand what your CPA needs to know about invoice factoring.
What Other Benefits Come with Invoice Factoring?
Invoice factoring can provide a quick injection of cash flow, allowing you to meet payroll when your business needs it most. But this is not the end of what comes with invoice factoring: there are many other benefits that this financial tool provides.
Simple and Accessible Funding with Invoice Factoring
Many traditional funding options, such as bank loans, have lengthy and in-depth approval processes that can take over weeks and months, and when you need to make payroll, you need your funding now. Small and new companies may also have a difficult time getting approved for bank loans thanks to issues like poor or little credit history, little amount of time in business, or no access to collateral.
Invoice factoring provides the solution to every one of these potential issues, and many banks even send us their loan turndowns. Our quick and simple approval process will assess your customer's credit instead of yours, and our verification process will simply confirm that the product or service has been successfully provided and that your invoice is legitimate. Once you have been approved, you will receive immediate same-day funding, eliminating worries of lengthy procedures.
Understand the differences between factoring and bank loans.
Bad Debt Protection with Invoice Factoring
Bankers Factoring uses a unique type of invoice factoring called non-recourse factoring that protects you from bad debt. If your customer, for any reason, becomes unable to pay their invoice, this non-payment can prove to be detrimental to your business and put your financial health in jeopardy.
Non-recourse factoring provides a solution to this problem: if your customer cannot pay, we will absorb this loss instead of you, protecting you from bad debt and taking on the credit risk. Worries about non-payment can be completely put to rest, creating safety and security.
Learn more about the benefits of invoice factoring.
Working With Bankers Factoring
Our owner-employees have been working to bridge gaps in cash flow for businesses like yours since 1998, and as employees ourselves, we intimately understand the needs and demands of running a business and keeping operations running smoothly. As an A-rated invoice factoring company, we care about your business as much as you do and are eager to help you to explore creative and safe funding. You will like how payroll funding works at Bankers.
Learn more about why choose Bankers Factoring and how we interface with your payroll system. With our fast funding, never run afoul of the Wages and the Fair Labor Standards Act. Always have the working capital funds to make payroll with accounts receivable payroll factoring from Bankers.
Ready for the owner-employees of Bankers Factoring to grow your business with our award-winning receivable factor financing, including bad debt protection? Use our fast online factoring application or call 866-598-4295.