Payments to the Factoring Company's Lockbox is the Key to Factoring Invoices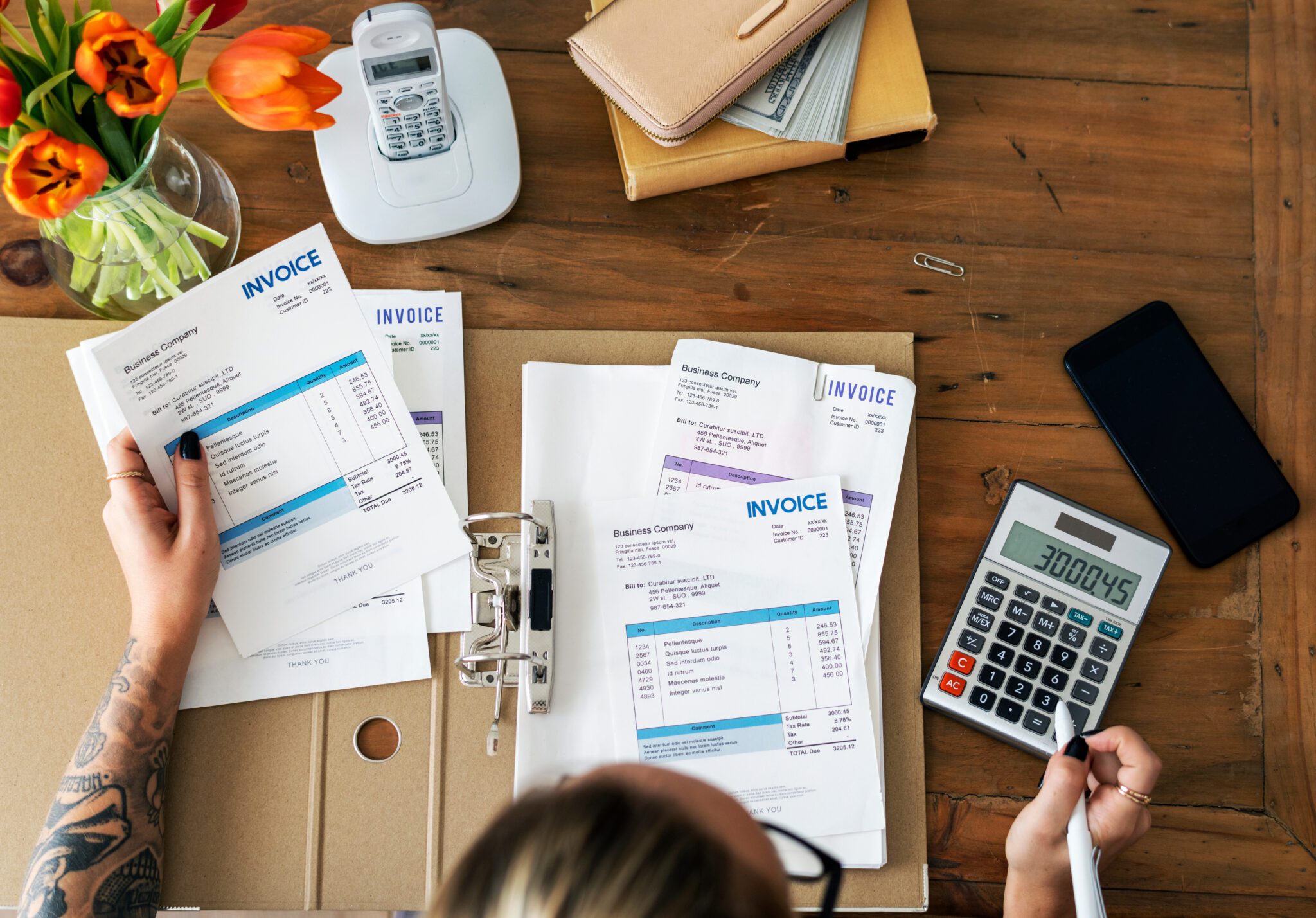 When receiving invoice factoring, you may be wondering why your customer now has to send your payments to the factoring company instead of to you. Rest assured – this is a common occurrence in the factoring industry. It's how the process of invoice factoring works.
By relying on your customer's creditworthiness and they pay their invoices to Bankers Factoring, we can give you an unlimited factoring credit facility. Factoring is based on their credit score, not yours.
Please read what are invoice factoring services.
How Does A/R Factoring Work?
A/R factoring is a financial tool that allows businesses to sell their 30-90 day invoices to factoring companies. They will then, in turn, advance you 80-93% of your invoice amount. This allows you to create simple and immediate cash flow where you otherwise would have been waiting for months. The factoring company will then collect what is owed on your invoice from your customer. And once the payment is collected, the rest of the reserves are issued to you.
How Invoice Factoring Helps You
Waiting 30 to 90 days for payment from your customers can be stressful. It can also create tension and issues with cash flow. When invoice factoring comes into play, working capital becomes instantly available in a safe and easy manner. This will allow your company to put worries about cash flow to the side, creating opportunities for growth and freedom to reach your true potential.
Learn more about how business factoring works.
Change in Payment Address
The fact that your customer now sends the payment to us, the factoring company, is the basis of how the whole transaction plays out. When we handle the payment, it reduces our risk and allows us to resolve invoices quickly and efficiently for a small factoring fee.
This change in payment address enables Bankers Factoring to do what we do and is the only change your customer will encounter during the factoring process. Your customer will still receive the same goods or services from your company that they have come to know and love, and with the financial benefits that invoice factoring provides, you will be able to provide even better services, taking on more clients and bigger projects.
Read about why use invoice factoring?
How Do Factoring Companies Collect Payment?
Once your customer is approved, they will be sent a Notice of Assignment. This is an important legal document that is involved in every factoring transaction and is signed by Bankers Factoring and your customer.
Learn more about what a notice of assignment is in factoring.
This document will thoroughly explain everything your customer needs to know about this change in payment address, letting them know that the payments for this transaction will now be sent to Bankers Factoring. The Notice of Assignment will give them our address and banking information so that they are able to update their records and systems.
How Do Factoring Companies Deal with My Customers?
Using our famous Bankers Factoring light touch, we will never harass your customers for payment, and we will treat them as if they were our own. With decades of experience, Bankers Factoring knows exactly how to deal with your customers. We consistently do so in a professional and polite manner that will allow you to maintain a positive and strong relationship.
Learn more about why Bankers Factoring.
Many businesses may be worried that factoring companies could potentially harass your customers for collecting payment. However, when working with Bankers Factoring, you can rest easy knowing clear communication and respect will be the theme throughout every step of the way.
Read more about Bankers Factoring being named FactoringClub.com's Best Factoring Company.
How is Payment Received By the Factoring Company?
When working with Bankers Factoring, there are three different ways that we may collect payment directly from your customer after the Notice of Assignment has been completed.
With our online 24-hour reporting, you will say your payments online right away.
Learn about how factoring companies buy accounts receivable.
Will This Create Concerns with My Customer?
A common worry when you are new to using factoring services is whether this will hurt your relationship with your customer. However, the changes that customers encounter that come with invoice factoring are simple, non-invasive, and not at all a problem to deal with.
Your clients want 30-60 day terms. Invoice factoring allows you to offer credit terms and grow your business.
Invoice financing is a well-known and respectable financial tool that has been used for decades, and your customer may likely already be familiar with this beneficial process. According to Allied Market Research, the global invoice factoring market had a value of $1946.5 billion in 2021 and is projected to reach $4618.9 billion by 2031. A/R factoring is a strong industry that is only growing stronger as more and more businesses realize the amazing benefits it provides.
What Do I Do if My Customers Express Doubts?
Some customers may know about the concept of invoice factoring and may ask you what it's all about, wondering why the payment address is now being changed. In this case, you can confidently let your customers know that the payment address is the only thing that changes.
Invoice factoring does not mean the business relationship is changing, and in fact, it will allow your business to grow even further than it already has. You become a better vendor to your customers because you now have an unlimited factoring credit facility that lets you fund payroll and overhead.
You can also offer credit terms on unpaid invoices to seek out new customers for Banker's reasonable factoring company charges. Bankers can wait for your clients pay.
Learn about how to talk to your customers about factoring.
The Benefits of Invoice Factoring
Customers who are unfamiliar with invoice factoring may ask you further about what the benefits are, and why you have chosen to use this service. In this case, let them know about these advantages that invoice factoring provides:
Quick and simple funding solutions
An accessible and fast approval process
Bad debt protection and no debt acquired
Same-day cash advances after approval
Recourse or non-recourse factoring is available
24/7 online reporting
Access to growing lines of cash flow against outstanding invoices
Easy-to-understand factoring agreements
Bankers Factoring low rates and no hidden fees
Dedicated receivables and credit department
Offices throughout the United States
When these benefits are shared with your customers, it should become clear to them why you are using this fantastic financial tool. Learn more about the benefits of invoice factoring so you can better inform your customers.
We know you have options when you choose a factoring company. We believe award-winning Bankers Factoring is your best choice of factor financing options.