Explain to Your Customers About Using Invoice Factoring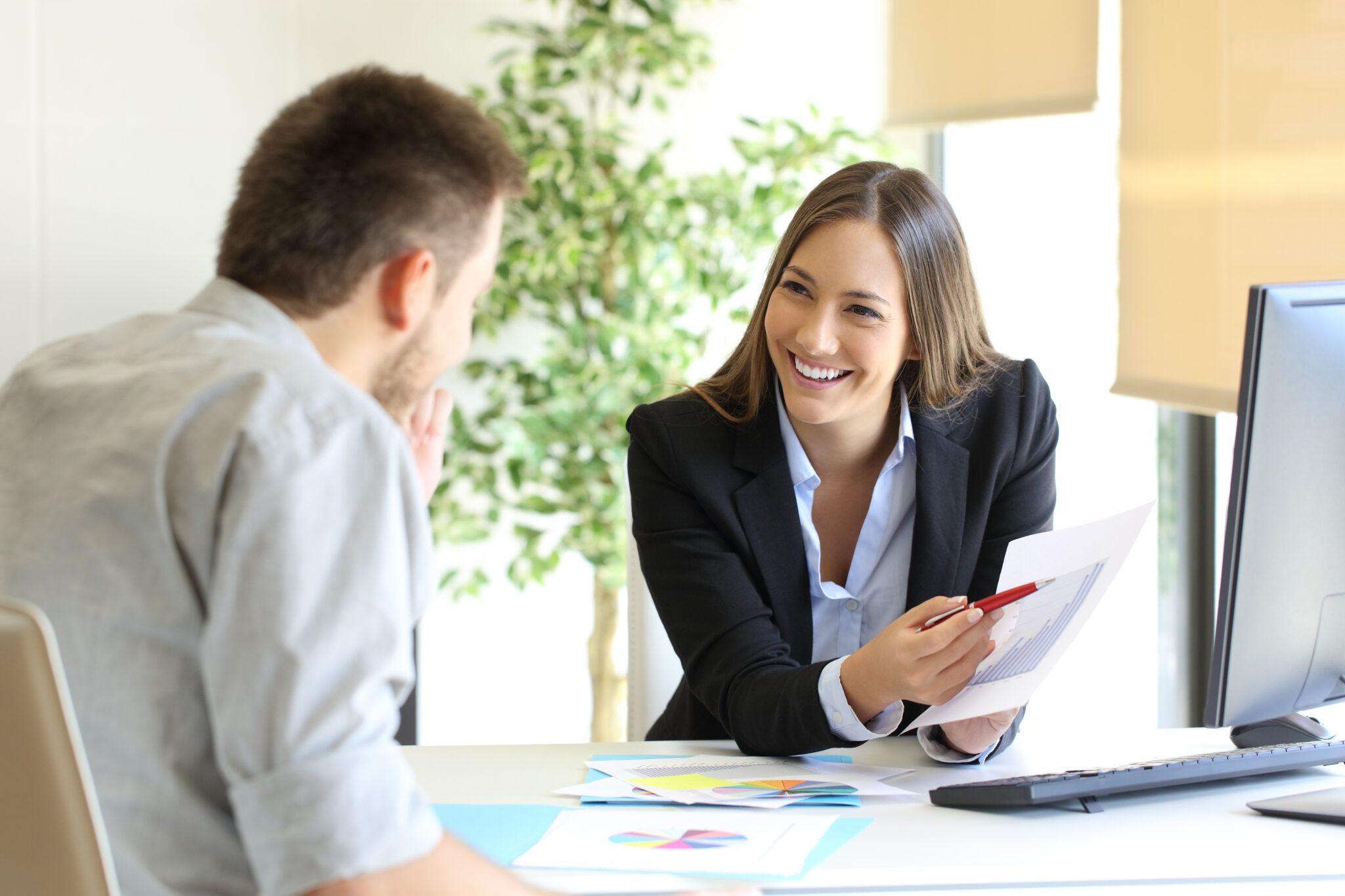 Explaining the Benefits of Invoice Factoring to Your Customers
When selling your invoices to Bankers Factoring, letting your customers know that you are using invoice factoring is an important and necessary step. Many large companies already pay factors, but some may need to be educated on how factoring helps both you and your customers. A business owner worries about their business relationship when they talk to customers about factoring and their accounts receivable factoring credit line with Bankers Factoring. Prepare for the customer's reaction to factoring and show them it is a positive step for both you and them.
Why You Need Factoring
Your customers take 30 to 90 days to pay their invoices to small business owners. They have great credit but treat you as their bank line of credit. If they paid COD, you wouldn't need Bankers Factoring. However, large companies like to stretch out their accounts payable from 30 to 60 days or even longer. Invoice factoring is a great finance strategy to be a weel-funded vendor to your larger customers.
How Invoice Factoring Works
Instead of paying you, your customers, or the account debtors pay the factoring company. This allows invoice factoring companies to advance you 80-93% against your invoices versus waiting months for payments. Factoring is a fast financing option that for a small factoring fee improves your cash flow.
What is a Notice of Assignment?
Once you sell your accounts receivable to a factoring company, the company send an important document called a "Notice of Assignment," also known as an NOA. A Notice of Assignment is a legal document factoring companies use to inform your customer that their owed invoice is now paid to the factoring company.
A Notice of Assignment will provide your customer with all the legal information they need to understand the transfer of payment and ensure a simple and smooth transaction for every party involved.
Learn more about how factoring companies buy invoices.
Will This Impact My Client Relations?
When not familiar with A/R factoring, your client may express uncertainties. In the case that this happens, you can confidently assure them that invoice factoring is a legitimate financial tool that will allow your company to have increased cash flow and access to working capital. Explain that these benefits will improve your business and allow you to provide even better services.
Learn more about how factoring companies work.
Let them know that this does not mean the business relationship is changing. Your business will still be providing the customer with the same products or services. And the only thing that changes is who the invoice is paid to, Bankers Factoring.
Please read how factor finance impacts customer relations.
Working With Bankers Factoring
You can also assure your customer that with Bankers Factoring, recognized as FactoringClub's Best of Factoring 2022 and 2023, you are in good hands. Since 1998, our owner-employees have offered a strong and reliable cash stream to businesses when met with 30-90 day payment terms.
Bankers Factoring cares as much about your business as you do, and as fellow entrepreneurs and business owners, we understand how it feels to work towards growing your business. With us, you can explore creative and safe funding solutions and create opportunities for your business to thrive.
Learn more about why Bankers Factoring.
Does This Mean My Customer Will Think My Business is Struggling?
You may worry that your customer will think you are using invoice factoring because your business is struggling. However, invoice factoring is a fully respectable and beneficial form of financial assistance that becomes more well-known and used every day. According to Market Research Future, the global invoice factoring market was valued at approximately $2.8 billion in 2018. And is now projected to reach a value of about $4.5 billion by 2023.
Any business can find great benefit in the reliable cash flow that invoice factoring provides, not just companies who struggle with finances. Invoice factoring is nothing new – in fact, fascinatingly, some of its earliest accounts can be traced all the way back to ancient Mesopotamia, 2000 BCE, where merchants would sell their trade documents to get instant cash.
Do I Lose Control of My Customer Communications?
You may be worried that using invoice factoring will impact your customer communications. However, this is not the case – when factoring your invoices, you stay firmly in control of all communications with your customers. The only contact a factoring company will have with your customer is with managing your accounts receivable. Bankers Factoring will now be handling your billing and collections and nothing more.
You will still be providing the same goods and services your customers have come to know and love, and while using invoice factoring, you will unlock the cash flow to be free to provide even better services to your customers.
Please read why your customers send payments to the factoring company.
Understanding the Benefits of Factoring
Customers you are working with may not be familiar with invoice factoring, and if you are asked about why you are using this service, it is important to be informed on the benefits, and understanding these benefits will better enable you in educating your customers. Factoring costs are about the same as swiping a credit card. You can make money with A/R factoring from Bankers Factoring.
Please read understanding factoring rates and fees.
Why Use Invoice Factoring?
For any business to carry out operations, cash flow is essential, and its importance is undeniable. Because of this, 30-90 days invoices that lock up cash flow create many challenges for businesses. Through selling accounts receivable to Bankers Factoring, we can provide the cash flow your business needs, taking these challenges and transforming them into opportunities for growth.
Please read how much do factoring companies charge.
How Can I Explain the Benefits to My Customers?
Explaining the many benefits of invoice factoring provides to your business is simple when you are informed. Here are some benefits you can share with your customers when they have expressed curiosity.
Reliable cash flow from invoice factoring will free up a business to let go of worries about waiting for payment, allowing them to cover operational expenses free of stress, and providing more time and funds to focus on growth and expansion.
When working with a factoring company, and especially Bankers Factoring, you will receive bad debt protection. Bankers Factoring uses non-recourse factoring, a highly beneficial form of invoice factoring, meaning that debt will not be created on your balance sheet, and your business is protected.
Please read understanding non-recourse invoice factoring.
Bank loans and other forms of traditional funding are often difficult and time-consuming to receive. On the other hand, invoice factoring is much more widely accessible, and your business will receive funds in a matter of days.
Learn more about the differences between invoice factoring and bank loans.
Waiting for 30-90 day payment terms can create uncertainty and inconsistency in when your business is going to receive the funds that it needs. Using invoice factoring ensures that your cash is received in a timely and reliable manner, providing reliability and peace of mind.
When customers are informed of the numerous benefits, your decision to pursue invoice factoring will be easily understood. You can also direct your customers to read our article What are the Benefits of Invoice Factoring?
Bankers Factoring is Here For You
Should you have any additional questions about how to let your customers know about invoice factoring, the owner-employees of Bankers Factoring will always be there for you, and you can contact us anytime. We can help you Explain the Benefits of Invoice Factoring to Your Customers.
Ready for the owner-employees of Bankers Factoring to grow your business with our award-winning receivable factor financing, including bad debt protection? Use our fast online factoring application or call 866-598-4295.