How to Finance a Startup with Bad Cedit or no Credit?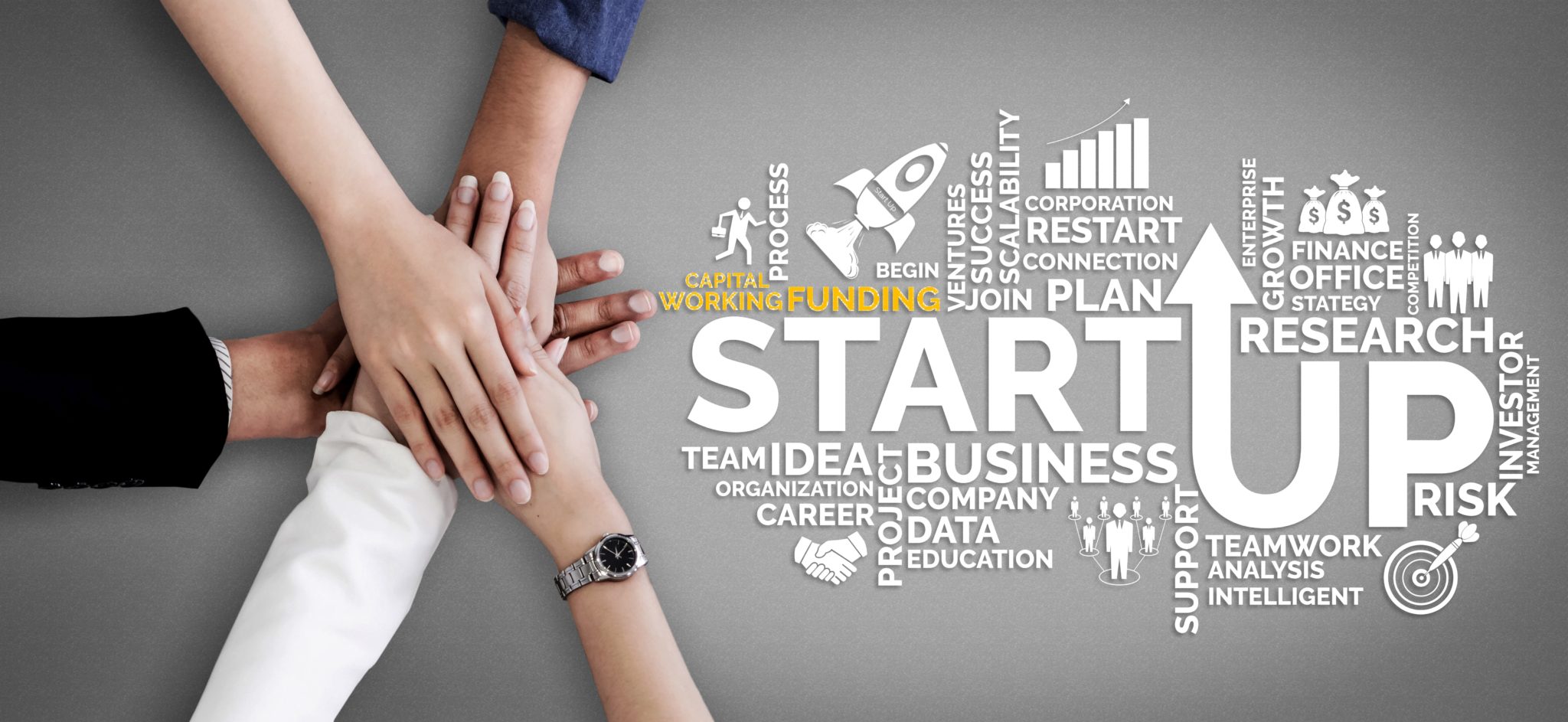 Can You Use Your Large Customer's Credit to Fund Your Company?
Why wait 30, 60, or even 90 days for Invoices to Pay?
Are you a Startup Founder struggling to pay bills every week? Entrepreneurs run into cash flow crunches where they worry if payroll will clear. 80% of startups fail due to poor cash flow management. Bankers Factoring works with Startup Companies to remove startup funding issues.
Startup Funding through Accounts Receivable (A/R) Factoring Financing is a financing vehicle for startup entrepreneurs and business owners. Startup Company Financing is secured by selling your open invoices for immediate working capital.
Startups and Entrepreneurs extending credit terms need funding to operate their businesses. Startup Financing with A/R Factoring is a simple transaction that unlocks access to unlimited working capital for startup companies.
What is Startup Funding?
Startup Funding is the overall need for startup companies to finance their new operation. Startup Funding through invoice factoring is a simple transaction to receive funding through selling open invoices or ARs. Invoice Factoring, also called AR Factoring Financing, is a method of business finance where startups secure liquidity quickly, unlike conventional financing.
Financing startups with AR Factoring Financing is an excellent solution for the not yet bankable companies. Qualifying for Startup Funding is easier than bank loans, where you need strong personal credit.
To learn more, visit our previous article, "Non-Recourse Invoice Factoring for Startups."
How to Obtain Startup Funding with A/R Factoring Financing?
Startup Funding is the need for working capital to carry out business operations or achieve growth goals. Financing a Startup Company with AR Factoring is a painless process that can provide startup financing this week. For startups and entrepreneurs, their lack of credit or financial history prevents them from obtaining business loans.
Startup Financing through invoice factoring does not put debt on your balance sheet. New business ventures looking to leverage their sales and open invoices can implement Startup AR Factoring Financing to finance their business.
The Startup Factoring Funding Process:
A Startup Company delivers goods or services to customers (account debtor).
Send a copy of your invoice(s) to Bankers Factoring.
Get paid up to 93% of the invoice value on the same day as approval.
Bankers collect payments from your customer.
The account debtor sends payment to Bankers Factoring and funds the remaining invoice balance, less our factoring fee. This step is called the discount or rebate and concludes the transaction.
How to Qualify for Startup Funding?
Startup Funding through Non-Recourse Invoice Factoring relies on the creditworthiness of the account debtor. The account debtor is our client's customer responsible for paying the open AR. Startup business owners in financially distressed scenarios can leverage their available AR invoices for quick cash funding – working capital.
Startup Financing qualification is contingent upon the credit of the client customer (account debtor). Visit our previous article, "8 Main Requirements for Invoice Factoring Qualification."
The application, approval, and qualification process to receive Startup Funding is very straightforward.
Account debtor (customer) credit checks
Financial statements
Tax compliance
General business operations
Ownership interests
Corporate structure
What is the Cost of Start Funding for A/R Factoring Financing?
Startup Ventures do not need to resort to high-interest credit cards or Merchant Cash Advances. AR Factoring Financing benefits Startups with growing sales or receivables through our Tiered Pricing for Startups. The cost of invoice factoring is low, starting at .95% per 30 days compared to high-interest-bearing debt that stresses entrepreneurs.
Startup Funding with selective Factoring generates more significant cash flow for our clients. Rather than sell one invoice, your Startup Company sells a batch of invoices to Bankers Factoring. You get to decide which receivables you want to sell for Startup Financing. Selective Factoring helps lower your cost basis for your factoring agreement.
At Bankers Factoring, we provide A/R Insurance through our Startup Non-Recourse Factoring. If your customer declares bankruptcy, slow pays, or short pays, we take on the credit risk. Your factoring cost provides bad debt protection securing your cash flow.
Visit our previous article to learn more, "Factoring Rates Explained."
What Industries Can Use Invoice Factoring
Bankers Factoring provides startup factoring financing solutions to businesses in many industries. Invoice Factoring injects working capital into startups for entrepreneurs, small businesses, and high-growth companies.
We recently worked with a Startup B2B SaaS Firm, Startup Staffing Firm, and Startup Cleaning Company with invoice factoring solutions to overcome the lack of working capital. Startup Funding is challenging for entrepreneurs with new businesses lacking the financial profile conventional lenders look for.
Virtually any Startup Company can finance their business with AR Factoring if they have open invoices.
To learn more, visit "What Industries Use Invoice Factoring?"
Startup Funding Example
For example, your Startup Business sells $100,000 worth of merchandise to a large commercial customer. Bankers Factoring will cash advance you up to $93,000 of the account receivables when the invoices are verified and approved. Your startup can use these funds for payroll, inventory, overhead, and growth.
When your customer pays Bankers Factoring the invoice, we will send you the remaining invoice balance, less our fees. We provide the most competitive costs in the industry, starting at 0.75%. Fees typically run from 1.0-2.9% per 30 days with a daily rate after that. And do not forget, we take the credit risk!
Startup Funding Advantage with Bankers Factoring
Startup Funding is different when using invoice factoring financing. The easy approval and funding process is what busy entrepreneurs need to obtain working capital. We help businesses grow their cash flow and provide bad debt protection.
Non-Recourse Invoice Factoring provides liquidity for Startup Companies helping business owners forecast cash flow, fund payroll, and execute growth plans. If your startup waits more than 30-60 days to get paid on open invoices, we can help secure consistent funding.
Our Startup Company Factoring Finance provides the following:
Ready for the owner-employees of Bankers Factoring to help you grow your start-up business? Use our fast online factoring application or call the toll-free number 866-598-4295