How to Ensure Reliable Funding for Your Company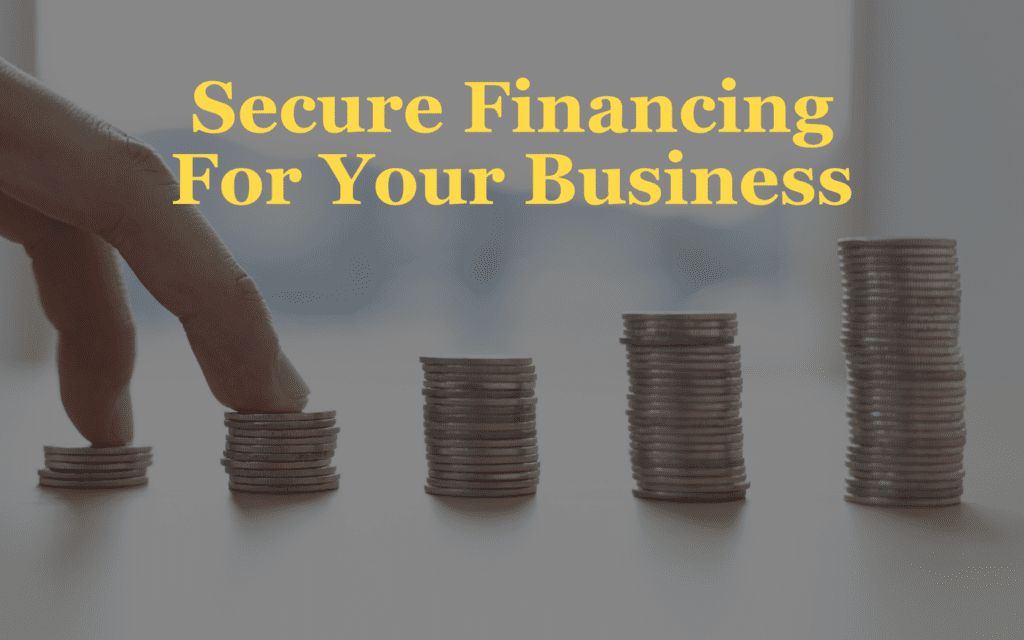 Safe B2B Financing with Invoice Factoring (Even for Start-Ups)
Looking to secure reliable financing for your business can be a stressful endeavor, and it may seem like roadblocks keep popping up left and right. Thankfully, you are not alone while you are looking to gain funding, and there are many tried-and-true solutions ready to strengthen the financial health of your company.
One of these tried-and-true solutions is invoice factoring. Invoice factoring is a simple, accessible financial tool that transforms your unpaid invoices into immediate working capital. With an easy approval process and quick turnaround time, businesses looking to seek safe financing need to look no further for a solution with invoice factoring.
Read venture capital vs invoice factoring and understand the differences between venture capitalists and invoice financing companies like Bankers Factoring.
How Invoice Factoring Works
When you're stuck waiting for payment on 20 to 90-day payment terms, wondering when your customers are finally going to pay you the money essential to your business's operations, invoice factoring provides the answer.
The process of invoice factoring is simple and straightforward. Once your business has completed a sale of goods or services to your customer, and an invoice has now been created, you can now sell this invoice to a factoring company like Bankers Factoring.
Read our comprehensive guide to factoring invoices and further your understanding of invoice factoring for small businesses and start-up businesses.
When You Sell Your Oustanding Invoices
When you sell your invoice to us, we will provide you with a cash advance of up to 80-93%. This is after a simple, easy approval process with little documentation needed. After approval, we will provide you with this cash advance in the remarkably short turnaround of same-day funding.
After we have provided you with your cash advance, we will now collect the payment from your customer ourselves. Using our famous Bankers' light touch, we will never harass your customers and will always approach your clients with politeness and professionalism at the forefront of our interactions. Once we have collected the payment from your customer, we will issue the rest of the reserves to you, less a small factoring fee.
Learn more in our article factoring rates explained to understand the true cost of invoice factoring.
How Invoice Factoring Helps You
Now that you have factored your invoices with Bankers Factoring, you have taken your unpaid invoices and turned them into immediate, safe, and reliable working capital. With your newly acquired cash flow, you can use the money from invoice factoring anywhere it is needed, from equipment to payroll to operations and more.
There is no limit to how many times you can factor your invoices with Bankers Factoring. Take advantage of this financial tool, and enjoy watching your unpaid invoices become instant cash.
Got more questions? Visit our invoice factoring FAQ and have your factoring questions answered.
Turned Down for Traditional Loans?
Have you found yourself looking to secure financing for your business and been continuously turned down for loans that are crucial to your financial health, especially in your early stages? Rest easy: the stress of finding yourself unable to secure traditional funding melts away with the use of invoice factoring.
Also, learn what your CPA needs to know about invoice factoring.
Many businesses that are struggling to secure traditional bank loans run into matters like credit issues, lack of collateral, little time in business, and more that prevent them from being approved. With invoice factoring, there are several reasons why roadblocks can be turned into opportunities.
Read our article on how to obtain financing after business loan denial and the accessibility invoice factoring provides for your company.
Why is Invoice Factoring Highly Accessible?
When you find yourself turned down for traditional loans, learn the ways invoice factoring can turn these problems on their head and provide accessible funding.
When starting a new business or facing credit score challenges, it can be tough to get approved for traditional loans. However, with invoice factoring, approval is based on your customers' credit, not yours. This means that poor credit scores will no longer hinder your funding opportunities. Provide us with your invoices from reputable companies, and we will provide you with unlimited funding.
We even have factoring programs for immigrant-owned businesses and start-ups.
Understand more about factoring programs for bank turndowns and workouts.
Many traditional loans have long, lengthy approval processes that require extensive documentation and review, and these processes can leave you waiting for weeks up to months on end. When you need cash now, waiting around for funding can seem to exasperate your problems even more.
Our simple, quick, easy, and straightforward approval process replaces the complicated approval process with invoice factoring. Once we complete this fast approval process, we will provide your business with a cash advance that is funded on the same day.
Struggles with payroll. Read our article on what to do if you can't make payroll.
The expenses that come with many traditional loans can be steep, seemingly continually piling on top of each other with fees and interest. When your funding options are slim and every dollar counts, this can create even more additional stress. Thankfully, with Bankers Factoring, we are proud to offer low factoring fees with absolutely zero hidden fees. Starting at .9-1.6% per 30 days, our costs are cheaper than swiping most business cards. When your company needs essential funding now and can't afford expensive fees, you can trust invoice factoring to provide for you without breaking the bank.
Learn more with our article on our factoring rates and learn about the low rates Bankers Factoring provides for you.
Many banks require collateral, such as real estate, inventory securities, and personal guarantees, for loan approvals. However, businesses facing cash flow issues often lack access to these items or cannot afford the risk of seizure. Invoice factoring, on the other hand, does not require additional collateral and poses no risk of seizing your assets, as your invoices serve as the collateral.
Understand more about the accessibility of invoice factoring with traditional loans vs invoice factoring.
The Benefits of Working with Bankers Factoring
When you choose to work with Bankers Factoring and receive our award-winning A/R factoring services, you are receiving numerous benefits that come along with our funding. With Bankers Factoring, you are not only receiving safe, reliable financing but so much more.
Bad debt protection with non-recourse factoring
Bridging and solving gaps in cash flow
Transparent terms and no hidden fees
Up to 93% same-day cash advances against outstanding invoices
Greater accessibility than traditional funding
Famous Bankers' light touch with clients
Untied funds and unlimited cash flow
Cheaper than online lenders high interest rates
Fees that drop as your business grows
24/7 online reporting portal
Low interest rates cheaper than a business credit card
SBA financial institution loan turndown specialists
Leave behind the stress of slow payment
Credit quality based on customer invoices, not your credit history.
Read more about why choose Bankers Factoring for securing safe financing.
Fast and Cost-Effective Invoice Factoring
As a small business owner, don't wait months to receive funding for a small business loan. Leave the dredge of slow payment in the dust and contact Bankers Factoring today. With us, you can secure financing with the confidence of knowing that we are supporting you every step of the way.
Ready for the owner-employees of Bankers Factoring to grow your business with our award-winning receivable factor financing, including bad debt protection? Use our fast online factoring application or call 866-598-4295.